One of the most recognizable looks for males is taper designs. It has long been recognized as a dapper haircut that exudes masculinity. The taper fade has been a popular hairstyle for a long time.
The ideal all-purpose haircut for guys, it is a versatile appearance that can be worn in both formal and casual settings. The addition of a pattern to the fade can help give your appearance a little more edge, and it is a haircut that is really popular right now.
Examples of Taper Fade Designs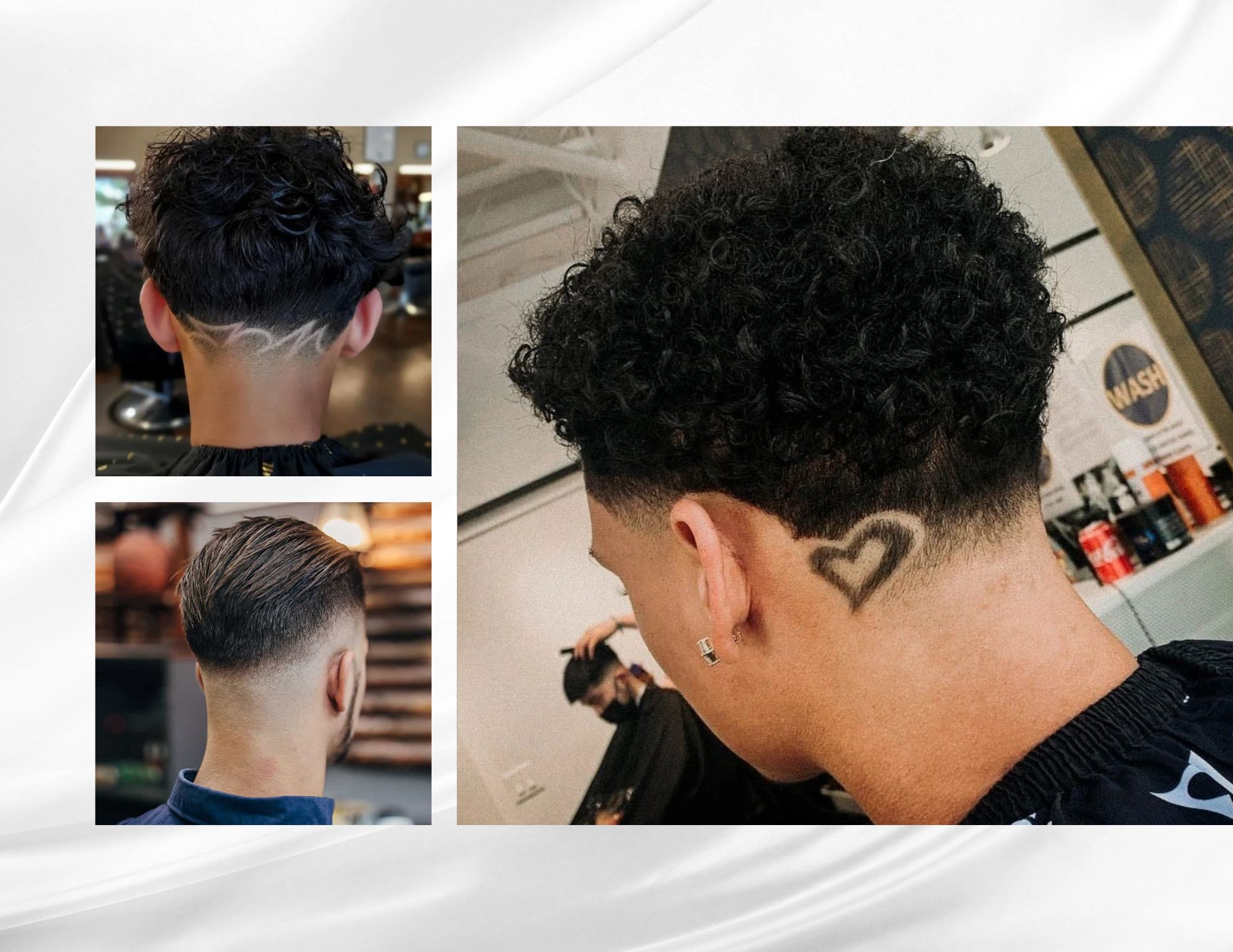 Here are 14 current taper designs ideas to try right now if you're ready to spice up your taper fade with design or if you're going for the look for the first time.
Taper fade with side design and parting
This specifically created taper fade is a contemporary style that adds a little edge to the classic side part. Visit a capable barber to get this look, and ask for a standard side part taper fade. Request that the barber cut in a straight line using a razor without the guard.
Nape Design with Low Taper Fade
With these taper designs, the fade begins low and ends level with the top of the ear. The style's design is not cut into the side as it typically is. It is a distinctive variation of the hairstyle since it is sliced into the nape of the neck.
 

A sharp design with a high taper fade
The unique design of this taper fades calls for a highly competent barber and extremely accurate razor work to finish off the appearance of this hairdo. But this hairstyle can appear incredibly slick with the correct barber.
Tapering with curly taper designs
Another option for those with naturally curly hair is to tell your barber to keep the top of the hair long and to taper fade the sides and back. The taper design is then carved into the style to complete it.
Taper fade with design in Mohawk
Tell your barber to keep the top of your hair long while cutting the sides and back into taper designs to achieve this haircut. Apply strong hold styling wax to your hair after blow drying it to achieve the desired effect. Then, spike your hair up and twist it at the top.
Retro Top with Curved Line
The curving sideline can be used to provide a more dramatic impression without going excessive. The top should be medium-length while the sides are faded.
Dreadlocks and a tapered design
A fashionable way to improve your appearance is to give the sides of your hair dreadlocks, a fade, or a unique pattern. The optimal dreadlock length for this method is long, and all you need to do is keep them in an updo while securing them with a hair band.
Anyone can try the brushed-up taper fade style if they want to look their best. Use a cross-pattern on the back of your head while keeping the front a little longer to accomplish this style.
An ocean wave with a half-line
A half line of ocean wave hair can make you look chic and contemporary. Start by wetting your hair and liberally applying gel or pomade. After creating a wavy part on the head with your comb, add some hairspray to help keep everything in place.
Low Fade and Tribal Pattern
Once more, the design is what makes this taper fade haircut unique. This requires a professional barber due to the design's relative complexity.
The ideal way to style a taper fade is to use a fashionable side-swept haircut in combination with it. It's vital to use your imagination when doing this, and you can use a razor or clippers.
High Taper with Design Fade
This is different from the typical taper fade style in that the fade terminates before the ear. The style will require more upkeep than a standard taper fade; you might need to visit the barber once a month to touch up the hair. After blow-drying your hair, apply pomade and start combing it back to achieve the planned taper-fading look.
The faux hawk and the taper fade are combined in this stylish way to create a look that will make you stand out everywhere you go. Inform your barber to leave the hair on top of mid-length in the front and slightly shorter in the back, similar to obtaining the standard fade cut.
A regular razor can also be used to tidy up the design, and strong hold styling wax should be used to achieve this effect. Apply style wax to your hair after blow-drying it, then begin tugging the ends up and twisting them. Repeat this technique until your hair is the appropriate height.
Design: Taper Fade Comb Over
This fashionable, fashion-forward comb-over is combined with an edgy style that makes it stand out in this design on a taper fade look. To get this style, ask your barber to cut your hair in a typical taper fade comb-over and add the pattern at the end to the comb-over's natural division.
Apply pomade to hair after blow-drying it to achieve this appearance, then comb it backward in the direction of your cut's natural growth.
Lastly
Now you've got it, then! Before you make the next visit to the barber, check out some incredible taper designs with a variety of styles.