It's difficult to find a hairstyle that fits a man with masculine features. For some men with short or thin hair, it can feel like they are wearing someone else's style. Therefore, we would like to advise you on the best medium-length men's hairstyles.
We carefully selected a number of different styles, which are all inspired by celebrities. The photos are clear and provide an idea of how they should be worn. With the help of these pictures, you should be able to create your own hairstyle easily and create a new image for yourself.
But with these popular looks and the knowledge of how to recreate them yourself, you can alleviate your dissatisfaction with your own look and achieve the best possible look on your own hair.
In this article, we'll talk about the best medium hairstyles that you should sport if you are looking for an updated style of yours.
1) QUIFF
A quiff is a hairstyle with the upper hair section of a hairstyle standing erect while the lower part is styled to fall over the forehead and on one or both sides of the head. The hair is usually slicked back using gel, pomade, or wax. Elvis Presley popularized the look in his movie musical "Blue Hawaii."
The modern quiff can be attributed to David Bowie for his unique style in his music video "Rebel Rebel" in 1973. This hairstyle became popular in the 1950s, 1960s, and 1970s.
Nowadays, many young men opt for this style as it is easy to achieve and requires little effort for styling. All you need is a bit of hair gel and hair spray to get this trendy hairstyle. Also, it looks good on almost all men.
2) Crew Cut
The crew cut is probably the most common hairstyle for men. However, there are many variations of this hairstyle. Basically, you can cut so that it looks like a crew cut or use a combination of different parts such as a top part and longer hair on the sides and back.
It takes only a few minutes to get the look right. The crew cut can be worn by all types of men, as it looks good on both long and short hair. And also, you don't need any products for styling.
Military personnel also often use the crew cut to make it look easy to manage and not too formal or formal. It is not difficult to create your own version of this hairstyle. All you need is a good pair of scissors and a comb. You can also ask your barber to cut your hair this way.
3) Faux Hawk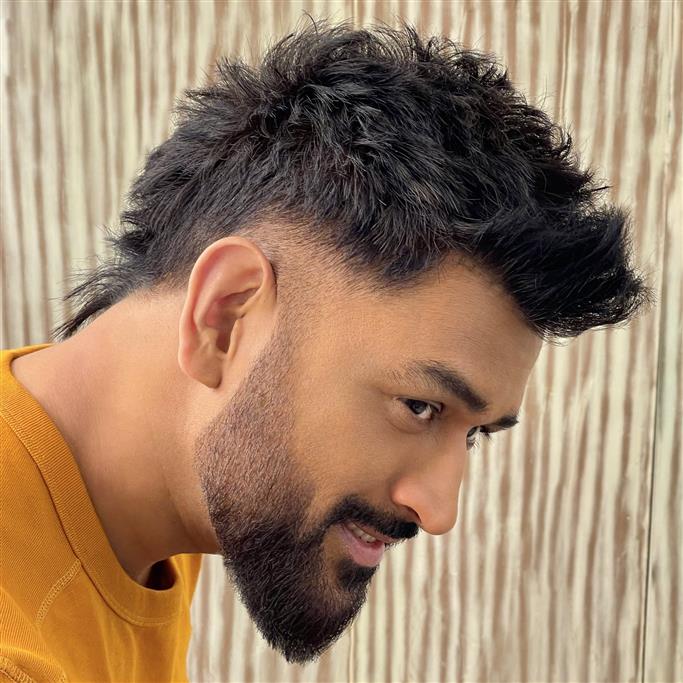 The faux hawk is a hairstyle that looks good on men with high cheekbones and large foreheads like Brad Pitt. It's not easy to sport this look and requires lots of practice to do it right but the result is worth it. You can get the hair to look like Nicky Marmet, but you'll have to use artificial hawk feathers.
Faux hawks are not just for Nicky Marmet anymore. Many celebrities have sported the look and been hailed for their hairstyles. You can create your own version of this hairstyle by using small strips of faux hawk feathers and attaching them to your hairline.
The faux hawk is created by growing the top of the head on one side forward and back. The hair is combed to look as natural as possible. This hairstyle is also popular among men on the cutting room floor at a barbershop as it looks very cool.
4) Caesar Cut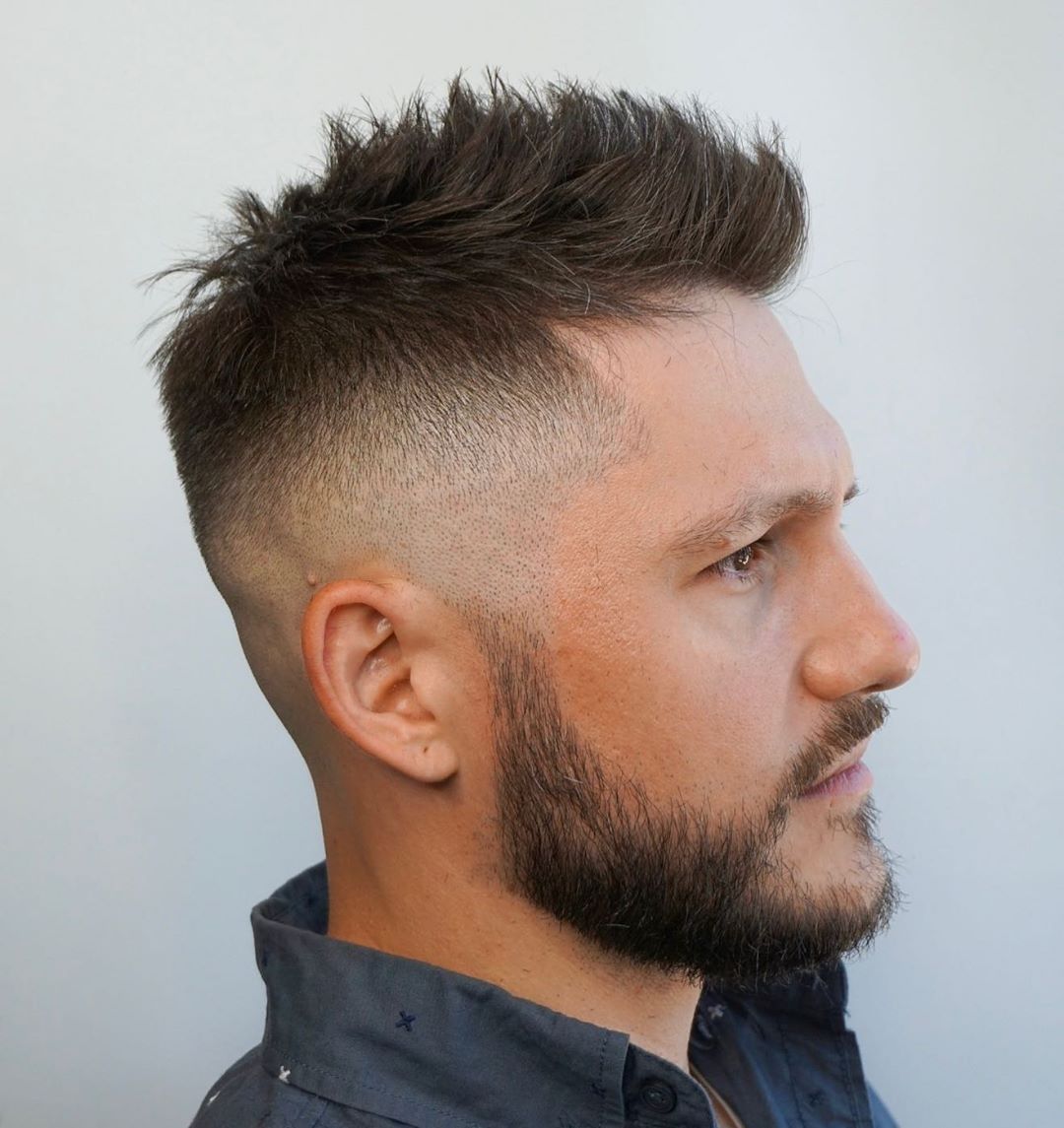 The Caesar cut is a hairstyle that is similar to the faux hawk but has more volume. It isn't easy to sport and requires time and patience to achieve it. However, you will definitely get a lot of compliments for this look.
A Caesar Cut is created by cutting the sides and back of one's hair longer than the top section, whereas the top side of your hair is cut shorter than usual. The hair is combed to give an illusion of width.
Caesar cuts are one of the most trendy hairstyles for men today. It is a popular hairstyle for men in the West who are into hipster-styled clothing and fashion. It requires some practice but looks amazing when you pull it off well.
5) Slicked Back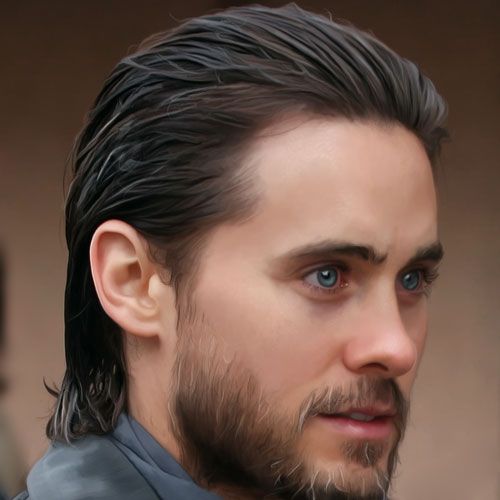 The slicked back hairstyle combines short and long hair together to form a messy look. The hair is slicked back to make it look natural. This hairstyle is also called a pompadour as it resembles the hairstyle of Julius Caesar, the first Roman emperor.
Generally, this style requires some time and effort but looks attractive when done well. To create this look, you can use a comb and pomade or wax on your hair, or you can have it cut by your barber if you don't want to bother with the styling process yourself.
We hope that this article on the best Medium Length Hairstyle will help you find inspiration and better your own look.
All these hairstyles are trendy and simple at the same time. You will be able to achieve them easily without spending much on styling products or equipment. If you want, you can ask a barber or stylist to cut your hair so that it looks like one of the styles mentioned here, or you can use pictures of celebrities with long hair as a guide and get started yourself.