LA Fashion Week 2023 (LAFW) is back, and it's not just a fashion event; it's a groundbreaking celebration of style, technology, and sustainability. This year's extravaganza is thoughtfully curated by N4XT Experiences, a dynamic team of visionaries who are deeply enthusiastic about the convergence of fashion, beauty, technology, and eco-conscious practices. LAFW 2023 promises to be bigger and better than ever, pushing the boundaries of what a fashion event can be.
LA Fashion Week 2023 (LAFW) is back, 18th October – 22nd October 2023, at NYA Studios. Hosted by N4XT Experiences, it's a fusion of fashion, beauty, tech, and sustainability in the heart of LA. Be part of this innovative celebration!
It's Not Just A Fashion Show, More Than a Fashion Show!
LA Fashion Week 2023 transcends the traditional runway and ushers in a multifaceted celebration of fashion in all its forms. Attendees can look forward to a captivating convergence of designers, models, and fashion aficionados, uniting to celebrate the creativity and diversity that Los Angeles embodies.
What Awaits You at LA Fashion Week 2023
LAFW 2023 is set to unfold an array of events that are sure to dazzle, including:
1. Runway Shows: 
A stage for both renowned and emerging designers to showcase their latest creations.
2. Presentations by Up-and-Coming Designers: 
A spotlight on fresh talent, providing a platform for new voices in the fashion industry.
3. Panel Discussions: 
Thought-provoking discussions on the latest fashion trends, styles, and the industry's future.
4. Parties and Networking Events: 
Opportunities to connect with like-minded fashion enthusiasts and industry professionals.
5. Immersive Experiences Powered by Technology:
 An exciting exploration of how technology is revolutionizing the fashion world.
Immersive Experiences: A Technological Marvel
One of the most thrilling aspects of LA Fashion Week 2023 is its emphasis on immersive experiences. N4XT Experiences has collaborated with leading technology companies to create interactions that redefine how fashion is experienced.
For instance, the Beautylab, in partnership with Lancôme, offers a unique blend of beauty, technology, and sustainability. Guests can experiment with cutting-edge beauty products and technologies, learn about sustainable beauty practices, and even receive a virtual makeover from a Lancôme expert.
Moreover, LAFW will present virtual showcases through its partnerships with SAP.iO, BigThinx, and Obsess. These virtual showcases enable attendees to witness fashion shows and presentations from any corner of the world, fostering inclusivity and accessibility.
The SAP SE Experience Tent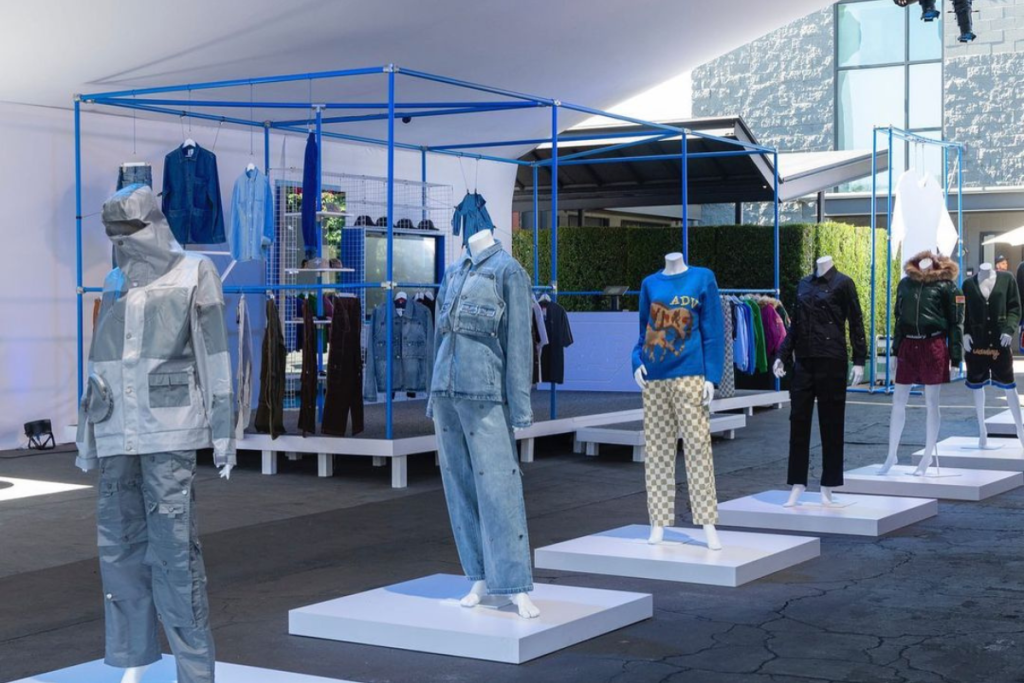 The crown jewel of LA Fashion Week 2023 is the SAP SE Experience tent. Within this high-tech haven, attendees can embark on a journey into the future of fashion and technology. It features a virtual fashion show that immerses attendees in the latest designs from leading designers. The tent also boasts interactive displays that unravel the mysteries of cutting-edge fashion technologies, including 3D printing and augmented reality.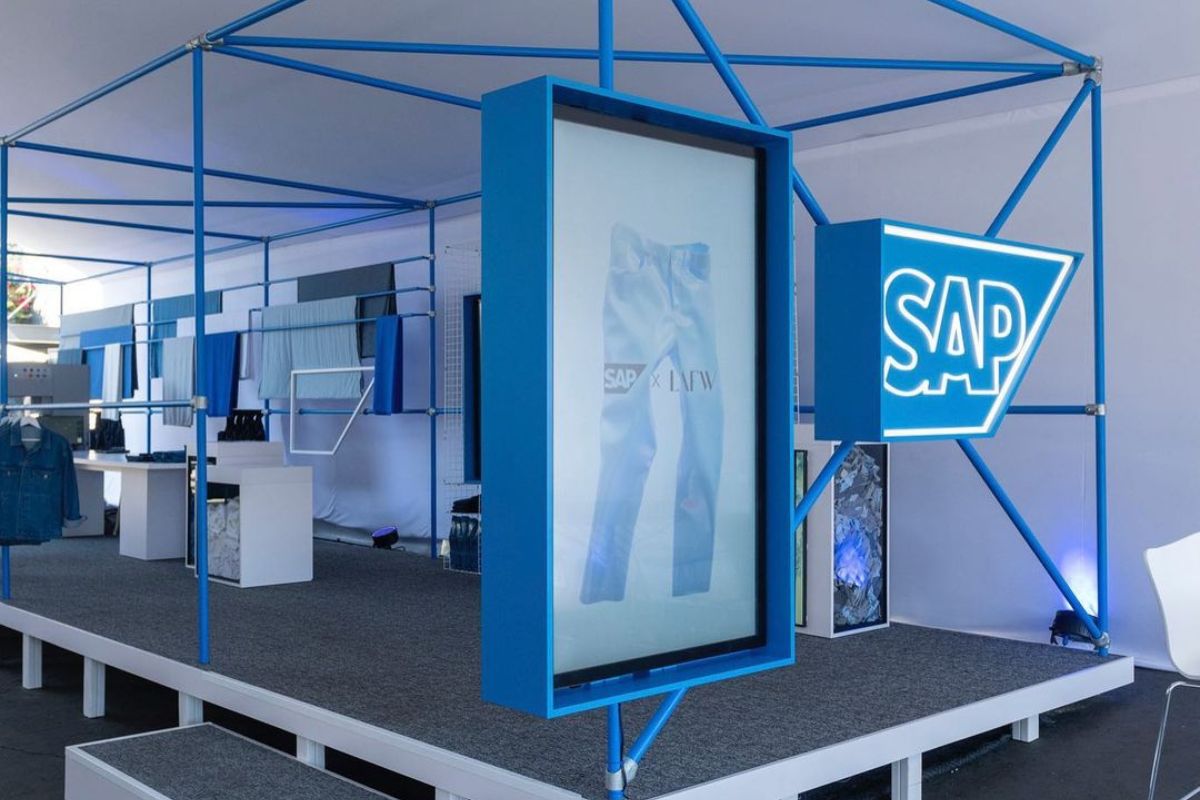 Sustainability Takes Center Stage
N4XT Experiences is dedicated to making LAFW 2023 a sustainable affair. The event leverages recycled materials and sustainable energy sources throughout, reinforcing a commitment to eco-conscious practices. Designers are also encouraged to embrace sustainability by using recycled materials and upcycled fabrics.
Designers to Watch
LA Fashion Week 2023 spotlights a diverse range of designers, including rising stars and established names. A few designers you should keep an eye on include:
– Sergio Hudson: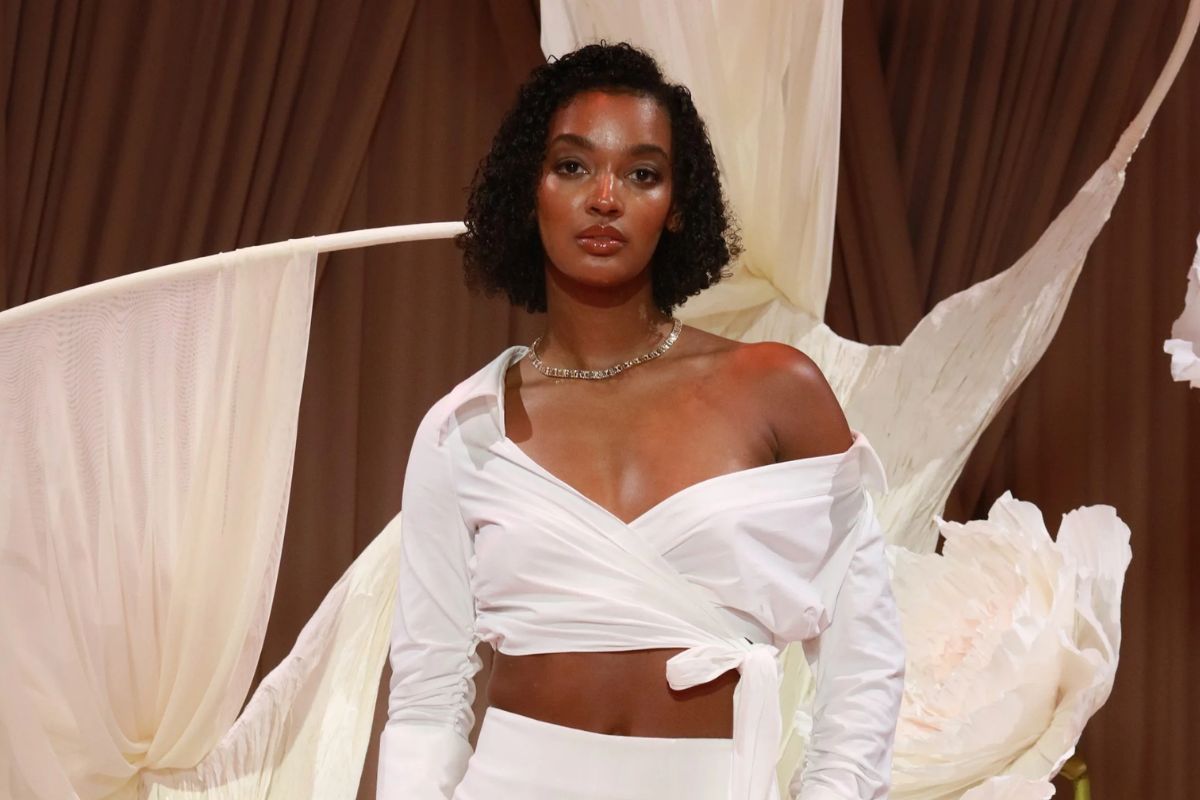 Known for bold colors and flattering silhouettes.
– Luis de Javier: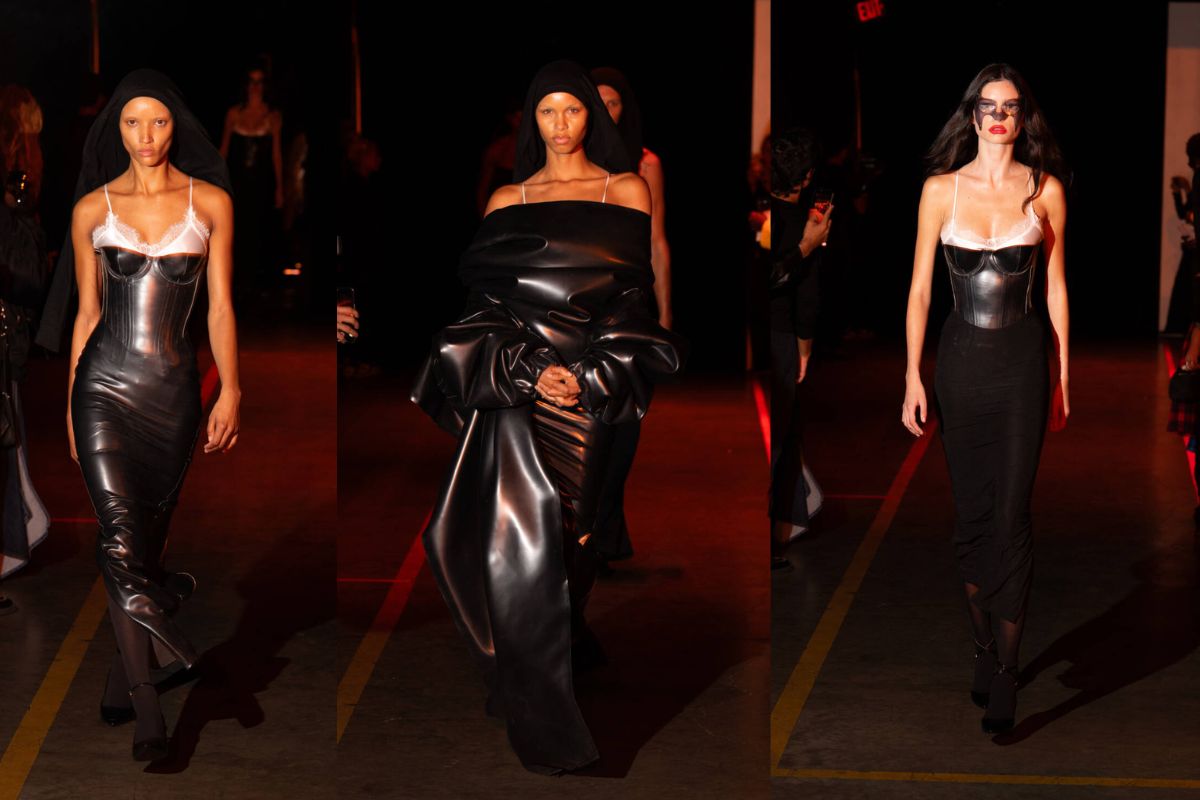 Creating modern and sophisticated womenswear.
– Imitation of Christ: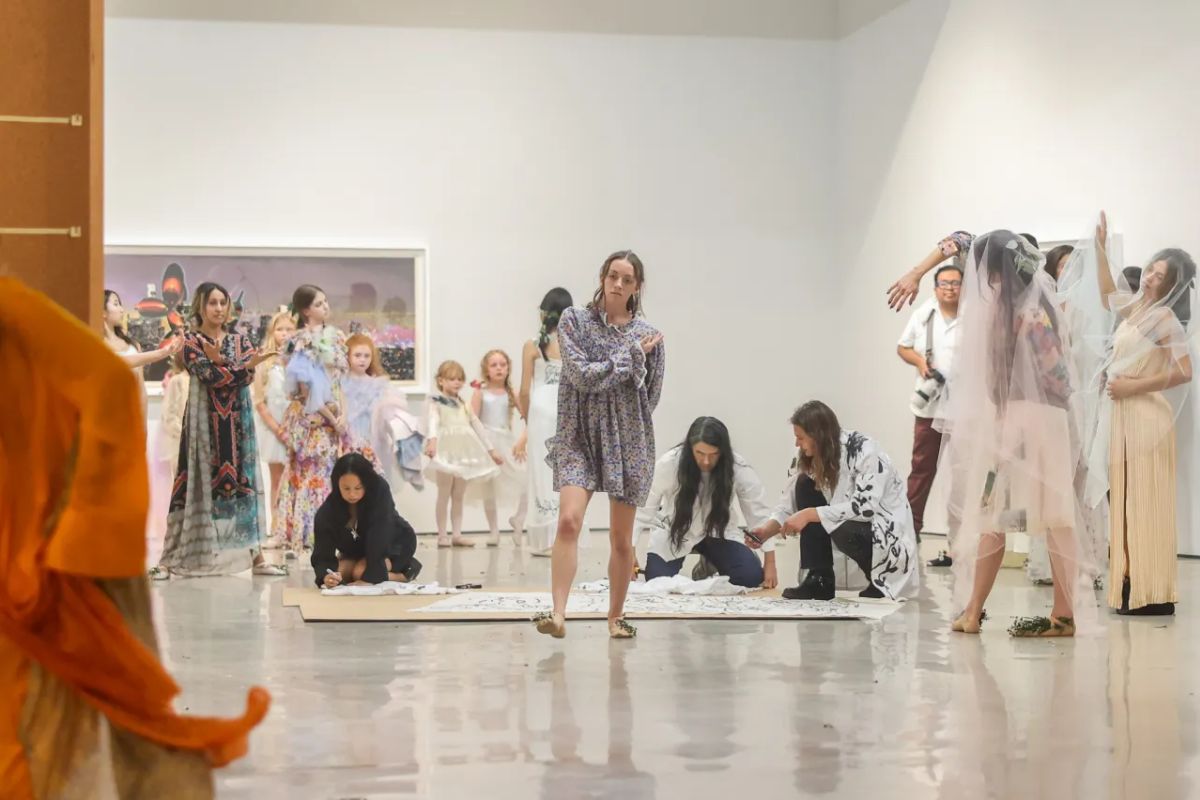 A gender-fluid brand that merges style and comfort.
– Theophilio: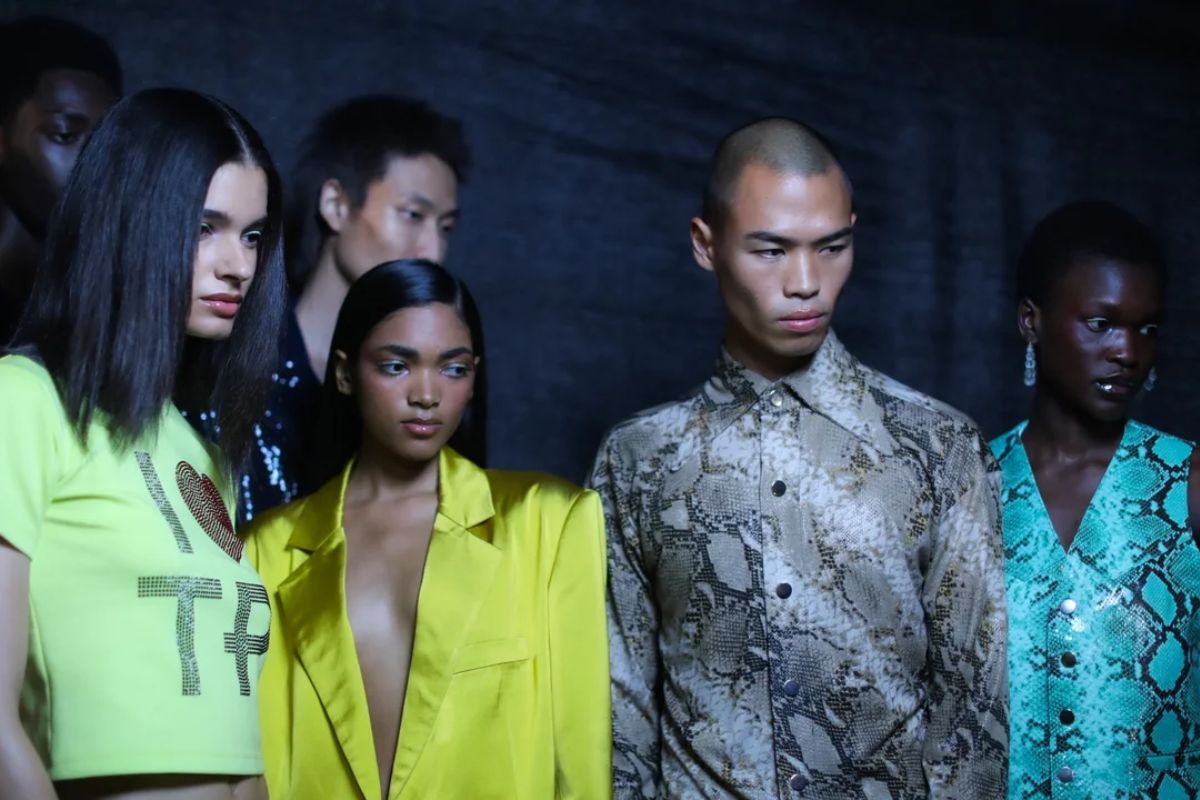 A bold and colorful womenswear brand, owned by a Black designer.
Beyond the Runway: A Platform for Social Change
LAFW 2023 extends its influence beyond fashion, serving as a platform for social change. Panels and discussions will focus on critical issues such as sustainability, diversity, and inclusion. Collaborations with charitable organizations, like the Black Fashion Council, are aimed at raising awareness and support for significant causes.
LAFW 2023 is committed to using its influence to create a positive impact. By shedding light on essential matters and supporting charitable organizations, the event becomes a catalyst for change.
Conclusion: A Vision for the Future of Fashion
LA Fashion Week 2023 is not just a fashion event; it's a glimpse into the future of fashion. With its focus on immersive experiences, sustainability, diversity, and fashion technology, LAFW 2023 is a must-attend event for anyone who is passionate about fashion.
The event underscores the transformative potential of technologies like 3D printing and augmented reality in fashion, making it more sustainable, inclusive, and accessible. It's a testament to how fashion can evolve, adapt, and thrive in the modern era, all while embracing its roots in creativity and self-expression. LA Fashion Week 2023 is not just a celebration of style; it's a testament to the ever-evolving relationship between fashion, technology, and the world at large.