It is very hard to believe sometimes how soon our little ones grow up so soon. As a parent, we need to make sure that our kids have the best birthdays so that they can stay cheerful for an entire year. We all know how important it is for our little angel to celebrate her sweet sixteen. This is why all of us need to make sure that our daughters have the best time celebrating their birthday.
From choosing the best birthday cake to picking up the right party theme; everything is going to be special about this birthday. Therefore, it is always necessary to take out some time and sit with your daughter. Ask her for what she expects her sixteenth birthday to be like and try to take out some good gift options for yourself. Like many others, I have also listed some of the best gifts which will be perfect for your daughter's sixteenth birthday.
1. Harry Potter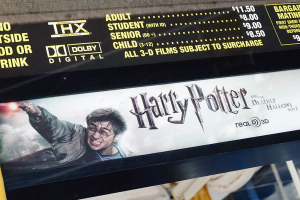 This one will be the most perfect gift which you can give to your daughter on her 16th birthday if she has not had it yet. You need to make her go through the world of potter heads. She will love it and is going to thank you for this one for sure. If extra, then you can give her CDs of the Harry Potter series. She will enjoy this gift of yours and you will be the one who is going to the hero of her birthday.
2. Jewellery Set
Your daughter is grown up and ready to get dolled up for all the celebrations in her life. So, get her good and decent jewelry set which is matched up with some of her favorite outfits. Why not sneak into her wardrobe and look for some jewelry pieces which she is missing on right now? Then, get her those and add them to her collection. It can be a Kundan set, or long jhumka earrings, but the point is that your daughter will be amazed at it.
3. Customized Cake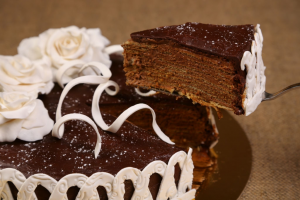 We all know how special birthday cakes are for all of us and hence we do make it a point to have the best ones at our celebrations. So, why not order a customized cake for her from online cake delivery services. You can get her picture printed on the cake or make a fondant topper of hers on it. She will be thrilled to see how much effort you have put in for making her birthday special.
4. Black Stilettos
Gift her pair of black stilettos and let her rule the world with high heels. Yes, stilettos are surely going to be a nice gift for her to realize that she is no more a kid and is on the way to become a grown-up woman. She is surely going to jump out of excitement seeing this gift and will thank you for this one.
5. Take her to a Movie Night
All the parents need to spend some time with their kids. No day can be better than her birthday and she is always in hope of someday when she can sit with her parents and chit-chat with them. So, why not take her for a movie night and make her see some of her favorite movies. Then go for dinner and talk out everything with her and tell her how you are always there to support her in every situation.
These were some of the most important ways for all of us to make sure that we can do our best to surprise her with all our efforts. You can do anything out of this on her 16th birthday and make sure she has the best memories of her life. Let us know what you will be doing on her sixteenth birthday so that we too can get some of your amazing ideas.