Here is all the information you need to know about the Barbie fashion fad, from when it started to what the wardrobe consists of specifically.
Do you recall when the "coastal grandmother" fashion trend swept the globe? Well, a new fashion trend that draws inspiration from none other than Barbie is sweeping the fashion world.
This "Barbiecore" trend is great but without plastic. Throughout 2022, the pink aesthetic has been a mainstay of fashion, but the newest trend is to wear it in the trendiest shade.
Pink has been on many people's minds ever since pictures of Margot Robbie on the set of the highly anticipated Barbie movie from last June, which is expected to debut on July 21.
All-things-pink are undoubtedly here to stay now that the official Barbie video has been released, along with her recognizable accessories. Barbiecore will undoubtedly be a mainstay of this summer thanks to her pink, plastic purses and pink platform pumps (when she's not rollerblading, of course).
But it's not just because of the Greta Gerwig-directed movie that our society is a real-life Barbie one, or should we say "Barbie Land." Since the introduction of the 2022 Valentino Fall runway show in March, the craze phenomenon has been a trend that is growing.
The iconic pigment, known as Valentino Pink PP (after the fashion house's creative director, Pierpaolo Piccioli), has been worn by celebrities on red carpets and festival stages alike.
Here is all the information you need to know about the Barbiecore fad, from when it started to what the wardrobe consists of specifically.
What year did the Barbiecore craze begin
?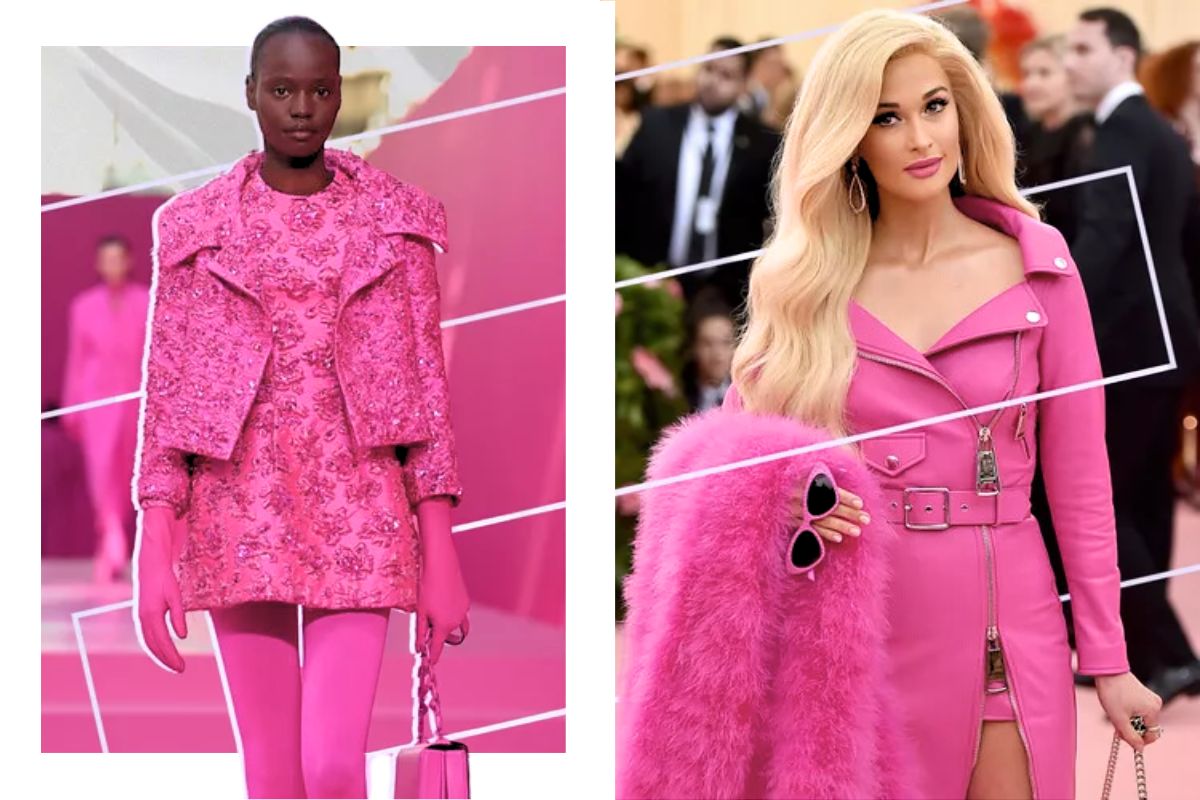 Since she first appeared on store shelves in 1959, Barbie fashion has been in the public eye, but the Mattel doll has made multiple appearances in the entertainment world throughout the years.
To begin with, musician Nicki Minaj has long been associated with the plastic doll; she even refers to her followers as "Barbz". Additionally, a variety of superstars, including artists and athletes, have received their very own plastic equivalents.
Barbiecore has been on the increase for the past few years, even if the Valentino collection and the upcoming Barbie movie have recently inspired many to embody the "Let's go Barbie" attitude.
Since 2019, there have been hundreds of Barbiecore Pinterest boards made, and most recently, the phrase has been a popular hashtag on TikTok (with around 15 million views). According to Good Morning America, hot pink fashion-related searches on Etsy increased by 35% in the three months before July 2018 compared to 2021.
How do you dress Barbie-style?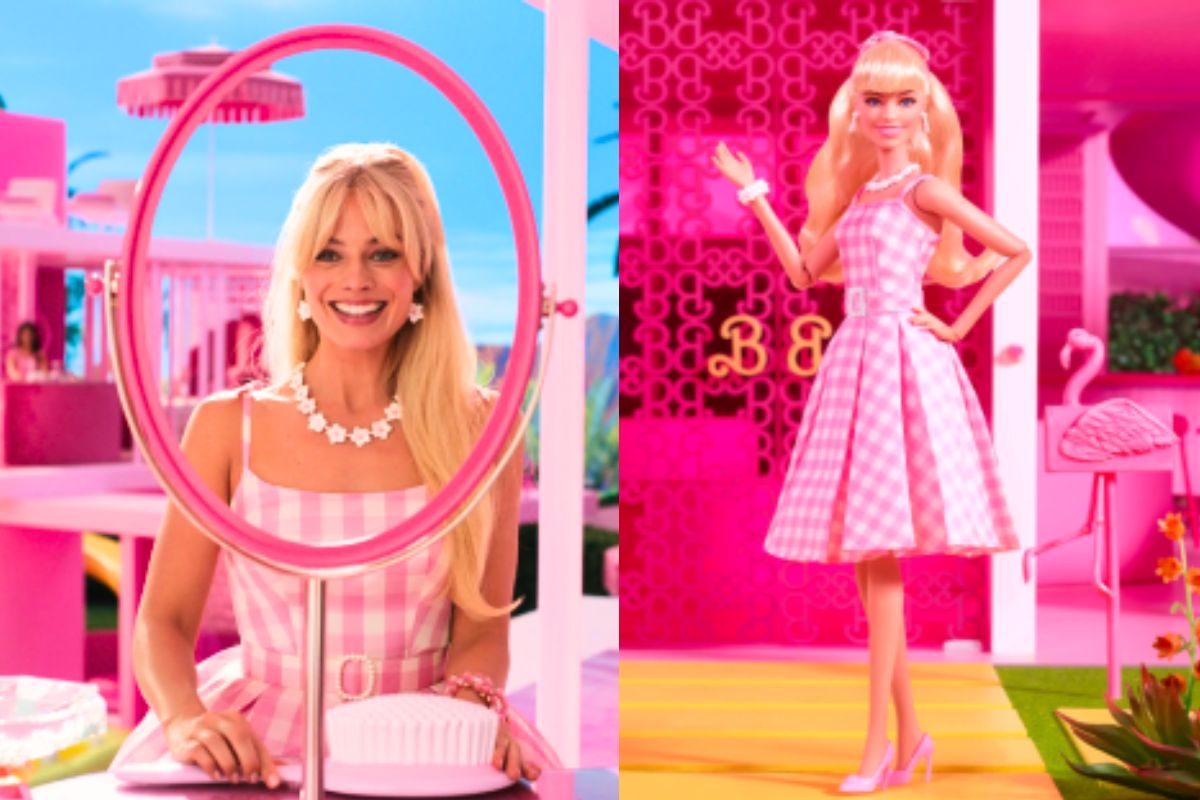 You nailed it: pink! There is only one colour that perfectly captures Barbie fashion spirit. (Note: a hotter hue is preferable.)
"Barbiecore's all about integrating colourful colours — specifically the doll's signature hot pink — in everyday life," Etsy trend specialist Dayna Isom Johnson said in a statement to Good Morning America. "It's a much-welcomed mood booster after the last few years."
She continued, "And with many yearning for less complicated, sunnier, and more unfettered times, it makes perfect sense that this '80s-inspired, unashamedly pink aesthetic has taken centre stage as the 'it' trend of the summer."
Latex tiny dresses and petite fit-and-flares are among the silhouettes, while feathers and sparkles—a Barbie staple—are among the details. Shoes come in a variety of heights, from jelly block heels to ultra-high pumps. Plastic hair clips and holographic and colourful accessories are also wonderful accents.
Although hot pink is desired, the Barbiecore aesthetic also includes bubblegum and fuchsia. However, the hue is only one component of the trend; the other is emulating the appropriate decade, which runs from the 1980s to the early 2000s.
What does the Barbiecore movement mean?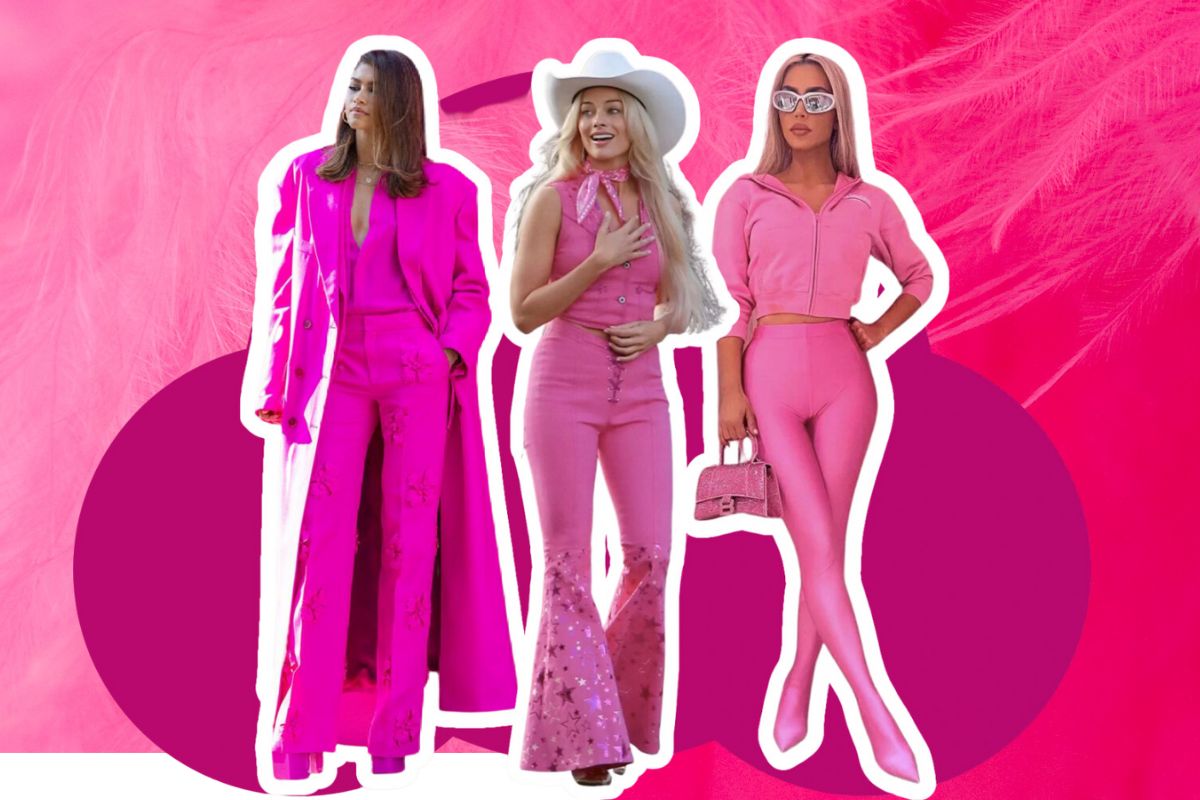 Since its inception in 1959, the iconic Barbie doll has seen a great deal of change and has grown increasingly diverse. Although Christie, the first black Barbie doll, debuted in 1969, Mattel updated Barbie in 2016 as part of its
She now comes in a range of body types, including curvy, petite, and tall women, as well as complexion tones and hairstyles. Ken, her male counterpart, has similarly undergone diversification since initially appearing on the market.
Barbie Fashionistas has 176 dolls in its line as of 2020, including 176 male and female dolls. These dolls include 94 hairstyles, 35 skin tones, and nine various body shapes. The toy business released a new model to its varied Fashionistas collection in 2022.
Celebrities who has embraced Barbie fashion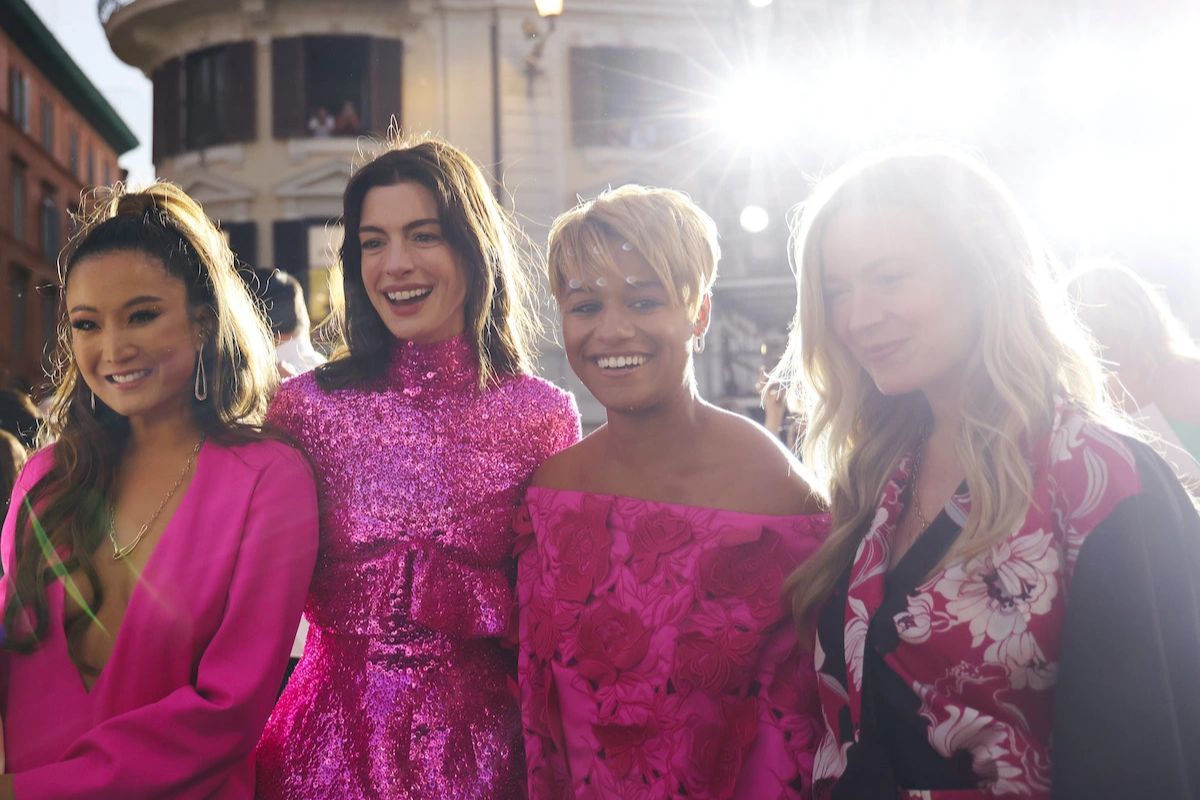 Barbie has long been a source of fashion inspiration for celebrities, as evidenced by Hailey Bieber's sentimental Halloween ensemble in 2016 and Kacey Musgraves' Met Gala Moschino moment in 2019. However, the doll now has an even greater impact on pop culture.
Following the Valentino show in March 2022, hot pink was prominent at that year's Grammy Awards, with Saweetie wearing a striking ensemble and Justin Bieber sporting a vivid fuchsia beanie.
Soon after, the celebs brought the look to Coachella in April, where it quickly caught on. While headliner Harry Styles dazzled in pink feathers (and unexpected guest Lizzo matched), Conan Gray was dressed in couture Valentino.
The hue was also prominent on the Met Gala red carpet in 2022, where Glenn Close wore an electric pink suit and Sebastian Stan wore a monochrome pink ensemble from head to toe (both pieces were created by the opulent Italian fashion brand).
A-listers have celebrated birthdays with a Barbie fashion theme in addition to important Hollywood occasions, such as Khloe Kardashian's 38th birthday in June and Robbie's 32nd in July (she even did it on set with a huge pink Barbie birthday cake)!