Dressing up for the office can sometimes feel like a chore, especially when you're limited to the same formal business attire. Luckily, in many industries, workplace dress codes have become a little more relaxed than they used to be. Perhaps you've entered a field where suits and ties or blazer, dress shirt, and skirt combos are no longer a hard requirement, or you're expecting to attend multiple industry events that uphold a business casual dress code. If that's the case, it's time to embrace the beauty of business casual, which allows you to tone down the formality associated with traditional business dress codes and rock some personalized, yet still work-appropriate clothes. 
All the same, if you're not used to wearing business casual, one of your primary problems will be how to strike the perfect balance between both the "business" and "casual" sides. Part of the difficulty may stem from the fact that this type of fashion style doesn't uphold hard definitions. Some people believe that business casual still rules out jeans, short dresses, and distracting jewelry. Others think that it's another variant of the "smart casual" look. 
What are some clothing staples that would be safe either way? To answer that question, here are some casual wardrobe staples that you can typically expect to be office-appropriate, plus some tips on incorporating them into your go-to business casual looks:
Leggings
There's an ongoing debate about whether leggings are appropriate for the office or not. The correct answer usually depends on your office environment. If your workplace is known to have a more casual office culture—which is the norm for those who work in startups or tech-oriented companies that specialize in paid search, online marketing, search engine optimization, and other related services—then there's a good chance that you're allowed to wear comfy clothing items like leggings. 
Remember, however, that you should only wear a pair that meets your office's expectations for authority and professionalism. You'll be safe with thicker leggings that come in a neutral dark color (e.g. black, dark gray, or navy blue) and that fall just above your ankles. 
It's also a good idea to pair your leggings with elegant and structured fashion items to really make sure that your outfit is appropriate for work. For example, if you're going to wear a classic pair of black leggings, dress them up with a pastel purple peplum blouse, a black blazer, and black court-style kitten heels to look approachable, but also ready for professional engagements like client meetings. 
Elegant Blouses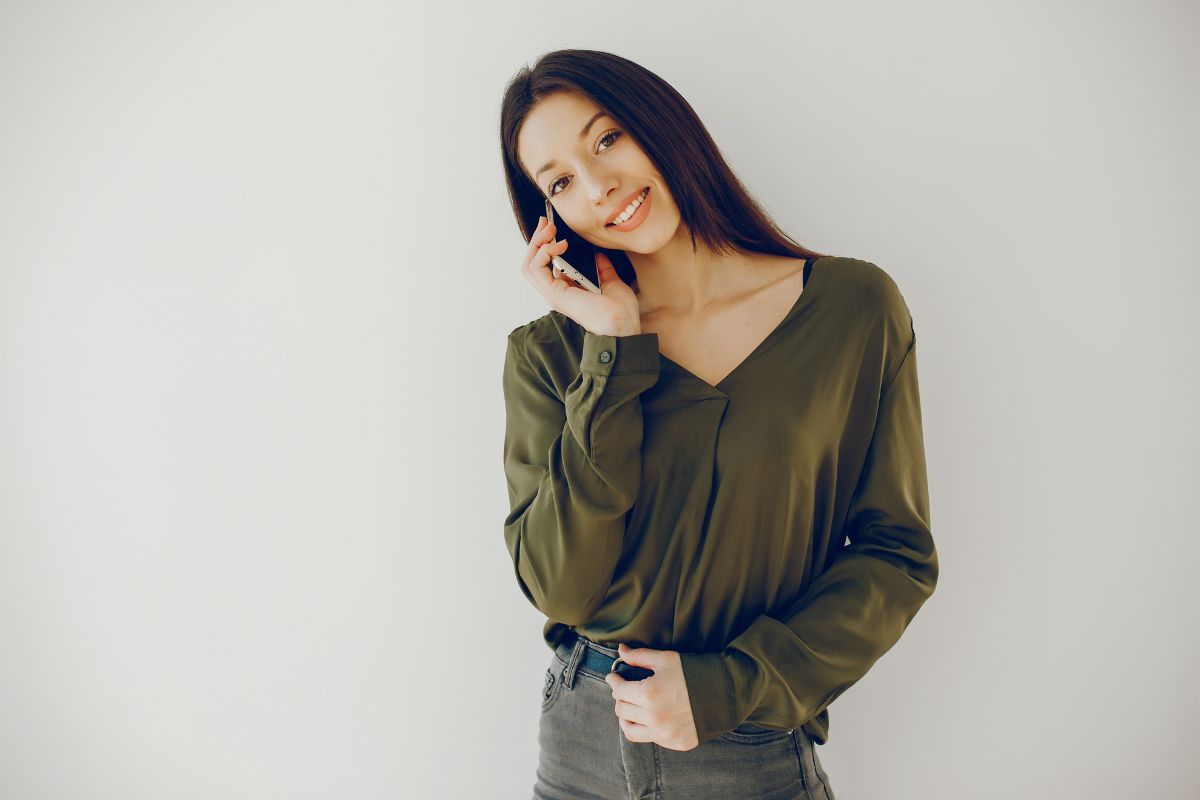 A blouse that's on the elegant side, paired with more casual bottoms and shoes, will make an excellent business casual replacement for your dressier button-down shirts. Try wearing a dusty rose-colored silk turtleneck blouse to add a touch of luxury to your next business casual outfit. You can easily wear it with striped pants and neutral-colored pumps or ballet flats to give your work-appropriate ensemble a more chic touch. 
Alternatively, swap out the silk blouse for a ruffled option to give your look more dimension. Ruffles on the sleeves or neckline will be enough to dress up a simple, but hardworking business casual outfit that consists of dark jeans and ankle boots. 
A Pair of High-Waisted Pants
High-waisted pants are a must-have for a business casual wardrobe because even the plainest pair will make a casual outfit look just a little more formal. They'll also help you achieve the illusion of having elongated legs, giving you a sleeker silhouette.  
When selecting a good pair of high-waisted pants for a business casual outfit, invest in the kind that is well-fitted and comfortable. You'll also want pairs in versatile colors like charcoal, khaki, and gray to make them easier to style with both more casual and more formal outfits.
A Stylish Romper or Jumpsuit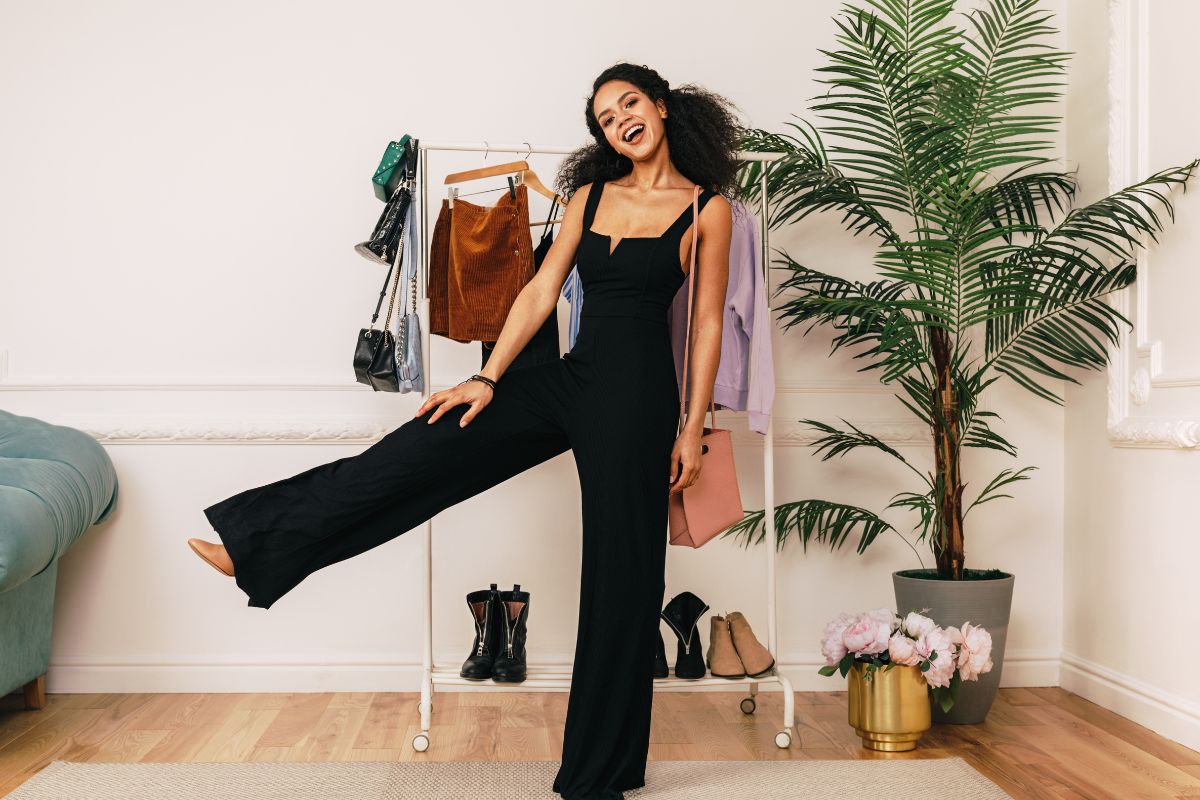 If you want to give your business casual ensemble a contemporary twist, try wearing a stylish romper or jumpsuit with pant legs that reach at least up to the ankle. Most rompers are designed from soft fabric like cotton, linen, and jersey, which will flatter your figure while ensuring your comfort. Their one-piece construction also makes them a cinch to put on and style. A romper may be just what you need to feel more confident and powerful on special office occasions that call for business casual looks. 
Pick one that has a tailored silhouette and a tasteful neckline as well as work-appropriate pant leg lengths. A boat-neck romper that flows just above your ankles, for example, will look awesome with some heeled sandals and minimal jewelry. 
A Midi Wrap Dress
Midi wrap dresses hit all the right notes between comfort and elegance, so make sure that you have one as part of your business casual arsenal. They're also a joy to wear because they flatter so many different body types. 
Choose midi wrap dresses in solid colors and subtle patterns for a polished appearance that's perfect for a professional setting. To play it safe, wear a dress with sleeves and a skirt length that falls at your knee.
A Tailored Blazer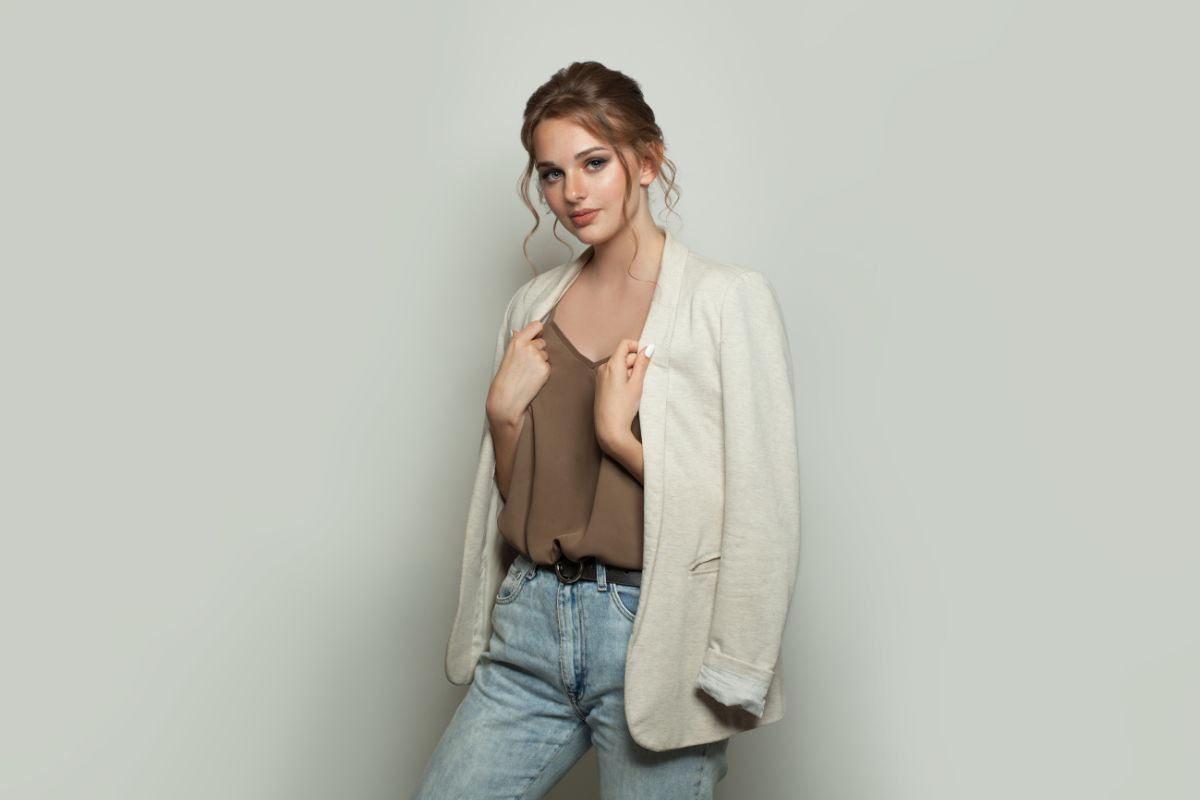 Lastly, consider investing in a tailored blazer for business casual looks as well as outfits that are on the dressier side. You can't go wrong with a tailored blazer over a plain T-shirt or blouse and a simple necklace and some pearl, hoop, or stud earrings. 
Neutral shades are safest for most office functions, but a business casual event is also the perfect opportunity to sport a blazer in an interesting color like burgundy, shell pink, or olive green. These will help you stand out as both a fashionable individual and a consummate professional. 
It can be tricky at first to toe the line between business casual and the "dressier" office dress codes.  But if you stock your wardrobe with the items listed above, you'll have no problem putting together a look that makes you appear both professional and faithful to your personal style.