Tired of wearing blue or black jeans? Looking for the best outfits to upgrade your closet? Why not opt for cargo pants outfits? Yes, you read that right. Cargo pants are one of the vital fashion staples that should be part of your closet. Whether men or women, cargo pants can uplift the personality of anyone in the best way possible. From being extremely comfortable to highly fashionable, cargo pants are one of the most flexible pieces of clothing that you can pair with anything ranging from a tee to a t-shirt, or shirt.
From wide legs to a variety of shades, best-quality fabrics, and flattering tapered shapes, there are different types of cargo pants available in the market. And the best part is that there are unlimited possibilities to style your cargo pants.
In this all-inclusive blog, we have mentioned various cargo pants outfits ideas that can help you make a fashion statement. So, without further delay, let's get started.
Top Fashionable Cargo Pants Outfits Ideas To Try
Cargo Pants & Combat Boots
Cargo pants when clubbed with combat boots never fail to impress. In fact, it is one of the best cargo pants outfits ideas to make your personality look strong and confident. Further, it is one of the most loved and favorite looks that you must try.
All you have to do is pair high-waisted cargo pants with a black belt clubbed with a black t-shirt and black combat boots. If it is cold outdoors, you can wear a jacket to complete your look. This outfit idea will surely make you look super-chic and mighty.
As cargo pants give military vibes, many girls may not prefer to wear them. If you are one of those, you can prefer wearing faux-leather cargo pants.
Available in a wide range of colors, the wide-legged faux-leather cargo pants can make you look feminine and attractive.
You can pair the cargo pants with a puff-sleeved tee to make a comfy evening outfit. Lastly, you can complete your overall look with a shoulder bag and white sneakers.
Cool Two-Tone Cargo Pants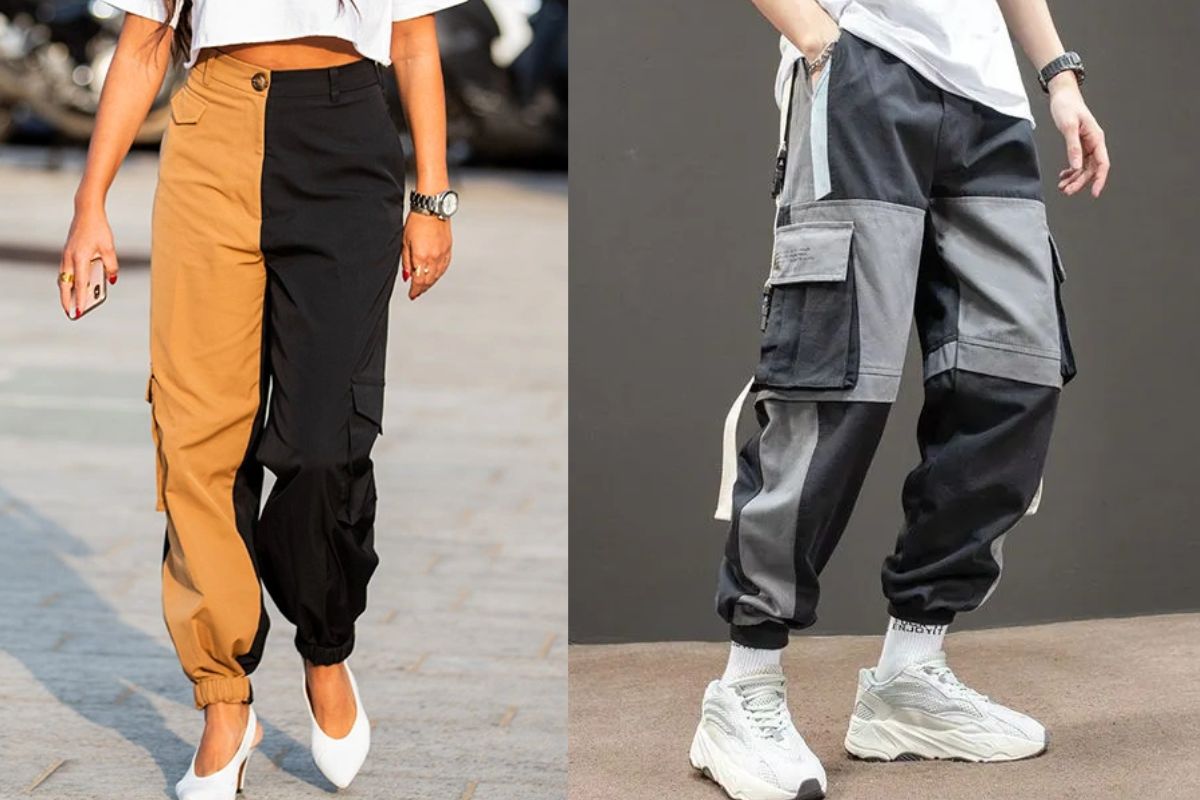 Cargo pants are one of the most versatile wardrobe essentials that offer you infinite ways to style them. So don't feel hesitant to experiment and try the latest versions.
Currently, two-tone pants are quite popular among both boys and girls.
For instance, you can consider wearing cargo pants with one tanned leg and the other leg in black. Further, pair the pants with cropped white top and pumps to make your outfit look appealing and eye-catching.
You can accessorize your outfit with a shoulder bag and sunglasses.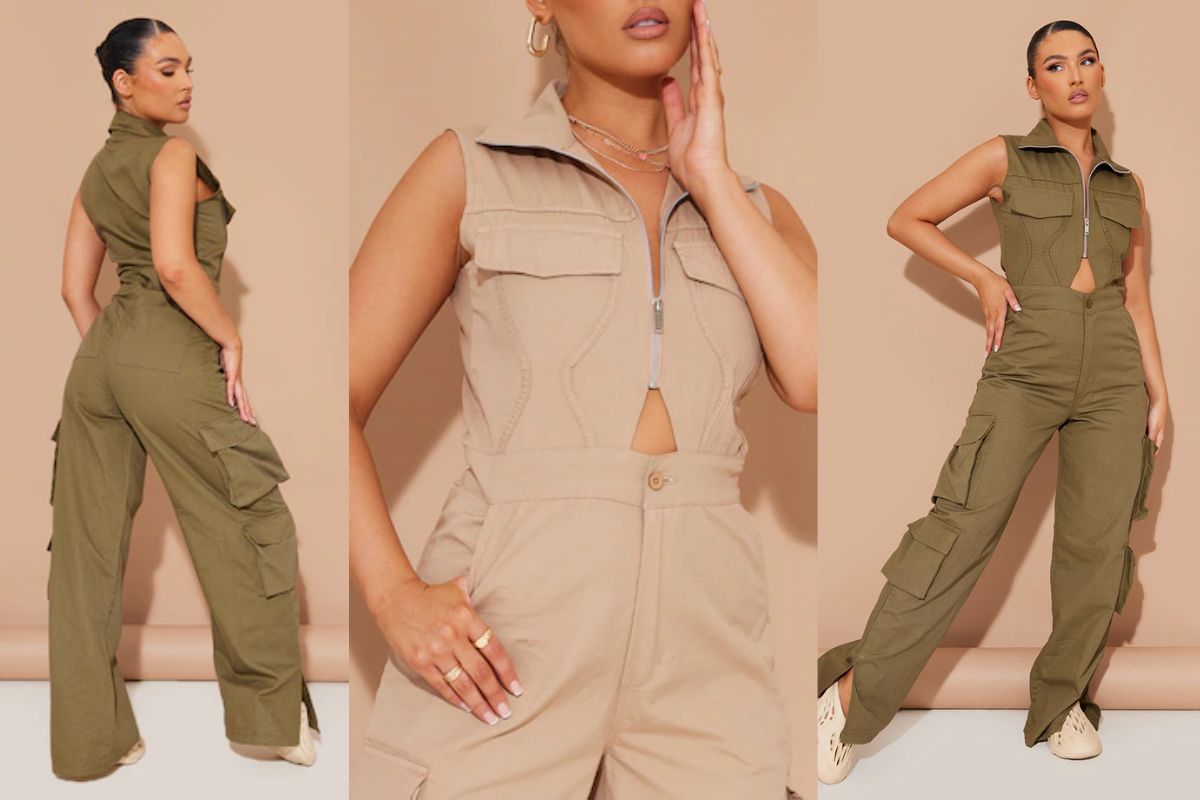 Looking for a smart and chic outfit to rock your day? If yes, opt for something completely different and unique like a cargo pants jumpsuit.
You can wear this one-piece outfit over a t-shirt or knitted sweater in case to feel warm during winter. You can club this cool outfit with high-heeled boots, a shoulder bag, and sunglasses.
This is surely one of the best cargo pants outfits ideas you can try to stand out in the crowd.
Cargo Pants With A Leather Jacket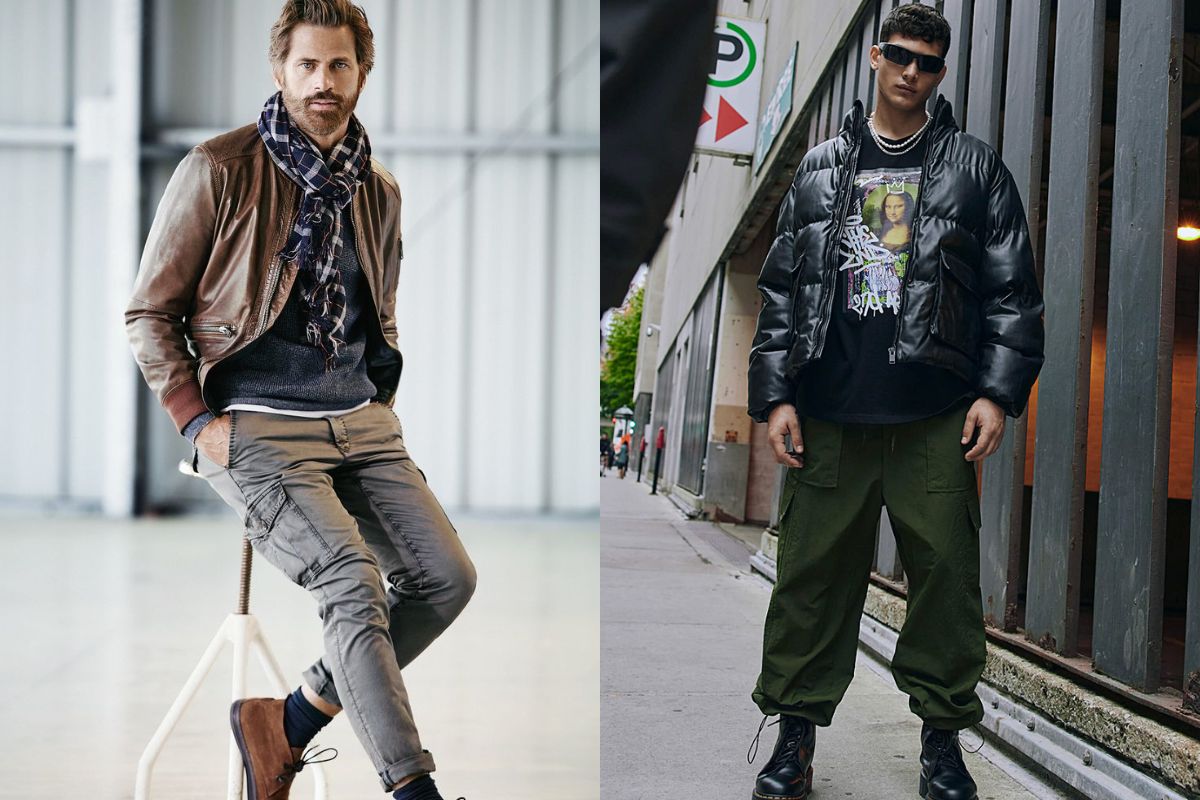 Are you looking for a cargo pants outfit for men? If yes, then you can consider wearing black cargo pants outfit with a leather jacket. 
From making you look attractive to boosting your style quotient, black cargo pants when paired with a leather jacket make a perfect outfit for the summer or winter season. 
Green Cargo Pants With Animal-Prints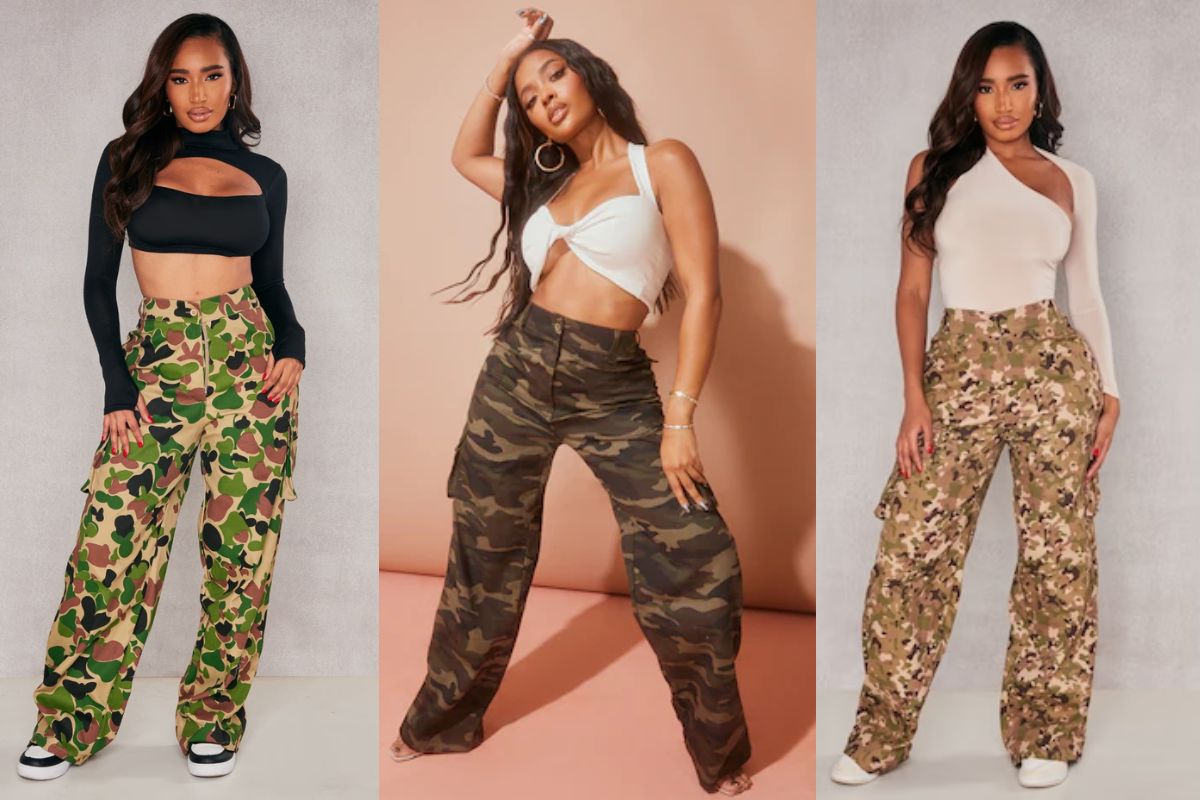 White or cream shirt when paired with cargo pants of forest green, khaki green, or a beige-green color can make you look trendy and stylish. Don't forget to carry a beige-cream shoulder bag to slay your overall look. 
Wait, something is missing, right? What about cargo pants outfits with animal prints? Well, you can choose to wear cargo pants with leopard, cat, or lion print and top it off with a lovely and beautiful animal print scarf.
If it is cold outside, you can also consider wearing an animal-print oversized blazer over your t-shirt and cargo pants.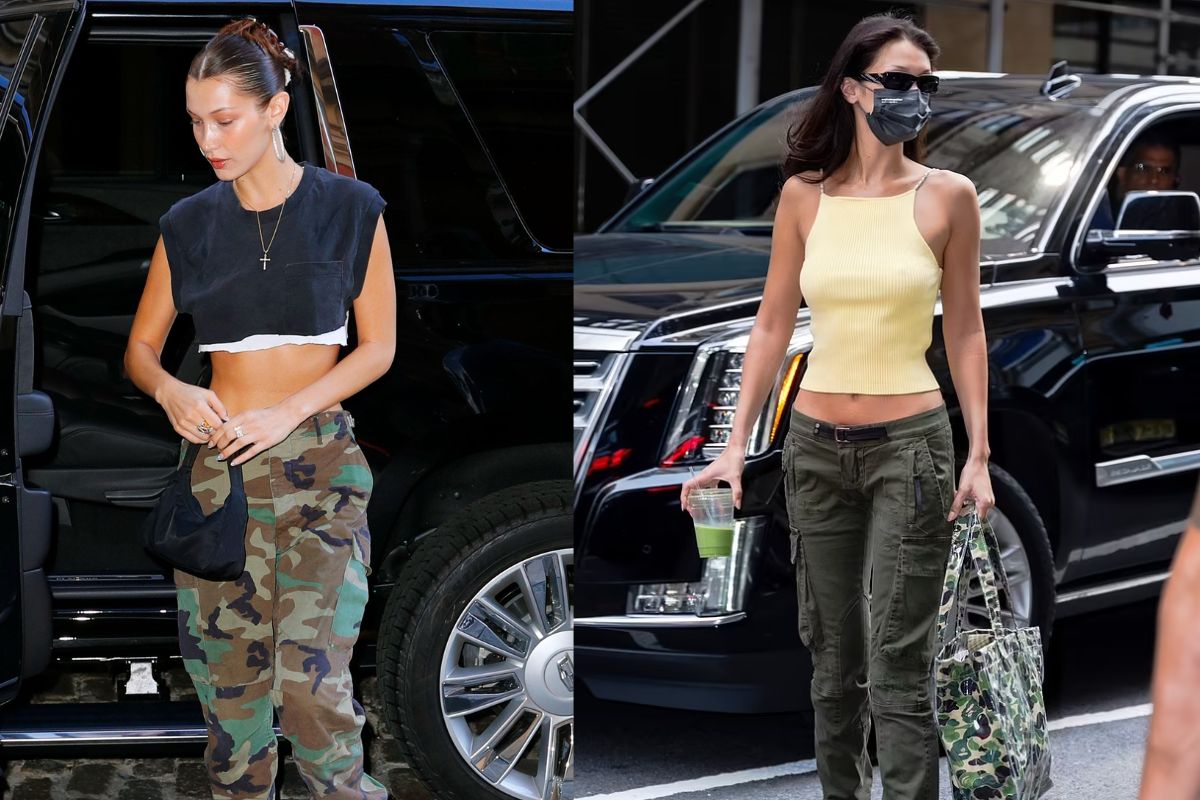 Want your body to look like a long slim silhouette? If yes, choose to wear skinny cargo pants. They are still high in demand and fashion and can make you look stylish.
You can pair the skinny cargo pants with a white or black t-shirt clubbed with a fashionable scarf and white sneakers. For the winter season, you can complete your look with keen-length leather boots.
Closing Words
Apart from the above, there are many more cargo pants outfits ideas that you can try to look trendy and fashionable. Choose the outfit idea that reflects your personality and identity.