If you are fashion-forward or love experimenting with different looks, you know that you must get the shoes right. 2022 has seen the rise and comeback of fabulous shoes, and some pairs should not miss from your closet.
Below are the shoes currently making waves in the fashion world.
Pointed Toe Heels
For an elegant and chic look, pointed-toe women's shoes will never fail you. They instantly elongate the legs and make you feel great wearing them. Dressing up is incomplete without a pair of pointed-toe high heels.
It is the perfect option when you want to doll up and attend a classy event. You can wear classic black or try bolder shades and creative patterns.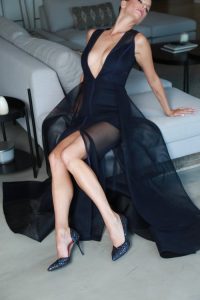 Platform Heels
Platform heels have been trendy since the 90s. Thanks to their timeless style, they are back on the runway and on the streets. You will spot a pair in this year's fashion shows, and your favorite celebrities will rock them for events.
The chunky heel adds a certain flair to your outfit, and the best part is that you get to wear heels without hurting your feet. They are comfortable and can create a bold look if you are daring enough.
Flashy Pumps
A must-have pair in any woman's shoe collection is the flashy pumps. It is the right choice if you want a provocative and classy look, and there are several ways to dress up wearing it, especially for formal events and when you want to show your attractive side.
It doesn't have to be the signature black pumps; you can go for bold colors and other options that match your personality. Be confident of these pairs turning heads wherever you go.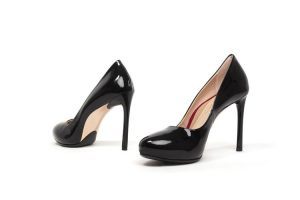 Wedges
If you find it hard to wear high heels for long or have other reservations about them, the wedges are the perfect alternative. They do everything the pumps do but with the advantage of comfort. The weight distributes nicely throughout the shoe, and you don't have to strain.
You get the best of both worlds because it bumps your height by a few inches, and you can wear them for hours since they are very comfortable. It is also a great training ground if you are planning to wear heels in the future.
Heels With Decorated Straps
Say bye to plain shoes and hello to heels with decorated straps. It is a trendy look this year, and many love how it reminds them of the 90's anklet that everyone had. They are ideal if you use your shoes as your fashion statement and always want them to stand out more.
You can wear them with tiny dresses or anything else that leaves the straps visible. You will see a lot of chain and jewelry detailing this season, especially on the runway, and you better hop onto the train.
Kitten Heel Mules
Kitten-heel women's shoes are here for the ladies with a minimalistic and subtle fashion sense. The tiny height makes them interesting fashion pieces because they look like flats with an extra raise.
They open at high heels and are easy to slip on and off, perfect when you don't want to wear closed shoes. Therefore, they are comfortable any day and any time. They pair great with pants, and you can unleash your style by wearing other items and accessories that complement them.
Knee High Boots
Forget the ankle and combat boots, one trend you cannot miss out on is knee-high boots. It gives an edge to any outfit and comes in various colors and designs, the most popular being the high-heeled boots.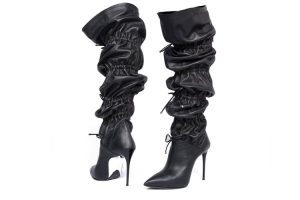 For the bold fashionistas, you can wear them with a short dress or high waist skirt. Otherwise, they look great with jeans and trench coats for an everyday chic look. It can serve as a statement piece because it is the first thing anyone sees when you step into a room.
Decorated High Heels
Your shoes can effortlessly stand out with ornate high heels. Designers customize the heels to distinguish them from the plain ones, and more people buy them to showcase their style.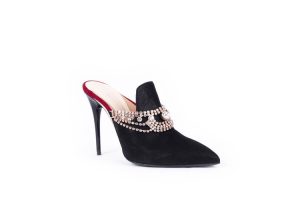 They elevate any look and come in unique designs, including gold and crystal embellishing. You can have a pair customized to your preference to ensure that the high heels has an impressive detail. Fashionistas are making this style trendy, and you can also pull it off.
Sky High Heels
The sky-high heels trend will never go away, thanks to how elegant the razor-thin sharp heels make you stand out. However, this look is not for everyone and can sometimes be dangerous.
You may be a fan of stilettos and cannot wear chunky high heels or platforms, choosing pumps instead. There is no limit to how high your heels can go as long as you are comfortable and can walk gracefully in them.
Be a Trendsetter
If you are a lover of all things fashion, you need to grab a pair of one of these trendy shoes. They will help you make a statement whenever you wear them, and you will always be impressive. There is no wrong fashion choice with these pairs; any woman should have them in her closet.