T-shirts are among the most popular types of casual wear, especially for men. It's almost impossible to miss a fancy T-shirt in the wardrobe of any fashion-conscious man.
According to Grand View Research, the global custom t-shirt printing market size might grow at a compound annual growth rate (CAGR) of 11.1% from 2023 to 2030. 
Affordability is the primary reason t-shirts are so popular. These pieces of clothing typically fetch a fraction of what you'd pay for more formal clothes like shirts and dresses. 
T-shirts can also be made from various materials, including cotton, linen, polyester, silk, poplin, etc. Besides, there's a plethora of colors to choose from. 
But despite being remarkably popular, rocking it in a t-shirt isn't exactly a walk in the park. 
Fortunately, you don't need a fashion consultant to help you make a lasting impression on your favorite t-shirt. Not when you can implement simple tricks to achieve a dazzling look. 
Below are the seven creative ways to style your t-shirt.
Start by Purchasing a Quality T-shirt
The T-shirts are incredibly cheap. Unfortunately, that also means they're not always made to last. Therefore, investing in premium-quality products is essential for rocking these outfits. 
As already hinted, t-shirts can be made from a variety of fabrics. However, polyester has proven to be the most durable. 
Remember that quality also translates to comfort. A polyester/cotton blend checks the boxes in terms of durability and comfort. 
Another best practice while shopping for premium-quality t-shirts is to insist on reputable suppliers. One can even check American-made tee shirt brands online. Buying your next apparel from some of the best stores will give you peace of mind, knowing that the fabric used was locally sourced and approved as safe and durable.
Go Slow on Colors and Patterns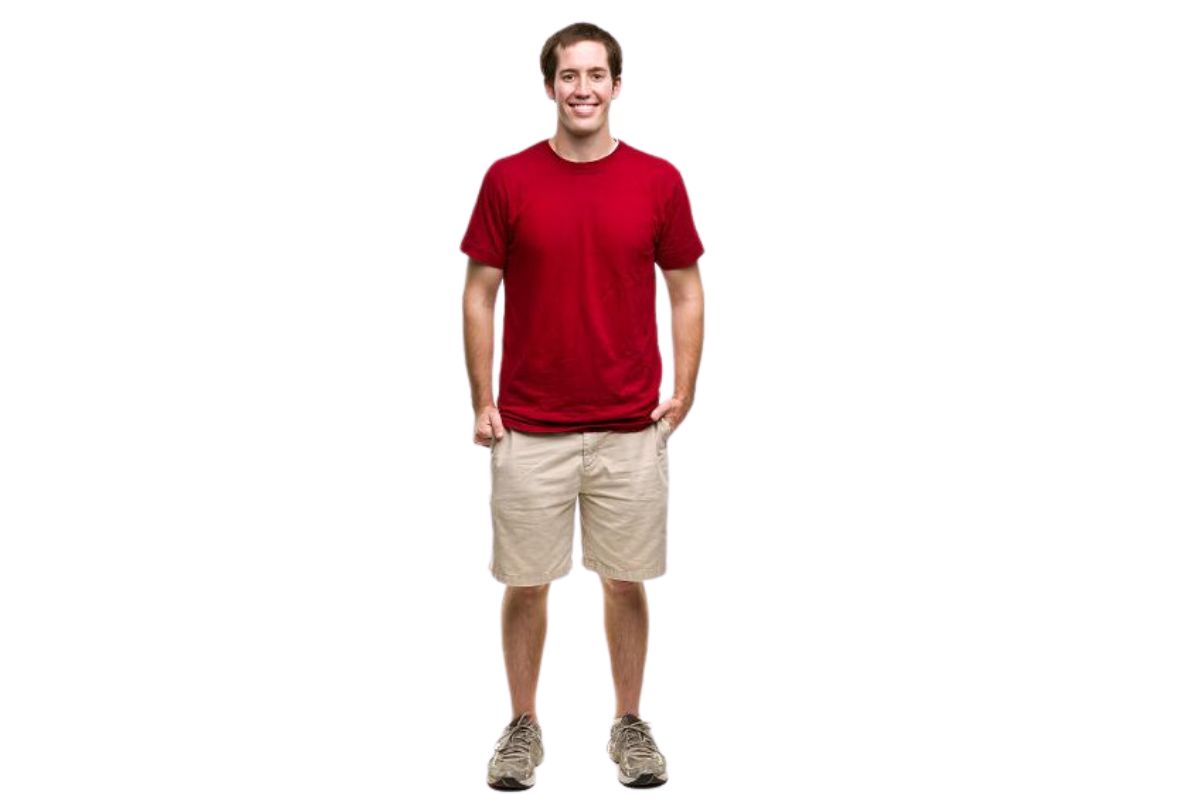 The sky's the limit regarding tee shirt colors and patterns.
There are plain and multi-colored options, depending on your taste. You can also choose between checked and striped patterns. Some manufacturers and designers even let you preselect the designs you'd wish to be printed on your t-shirt while ordering. 
But your best bet is experimenting with single colors and patterns to make a lasting fashion statement. For instance, a plain white tee shirt would blend well with a denim-heavy outfit.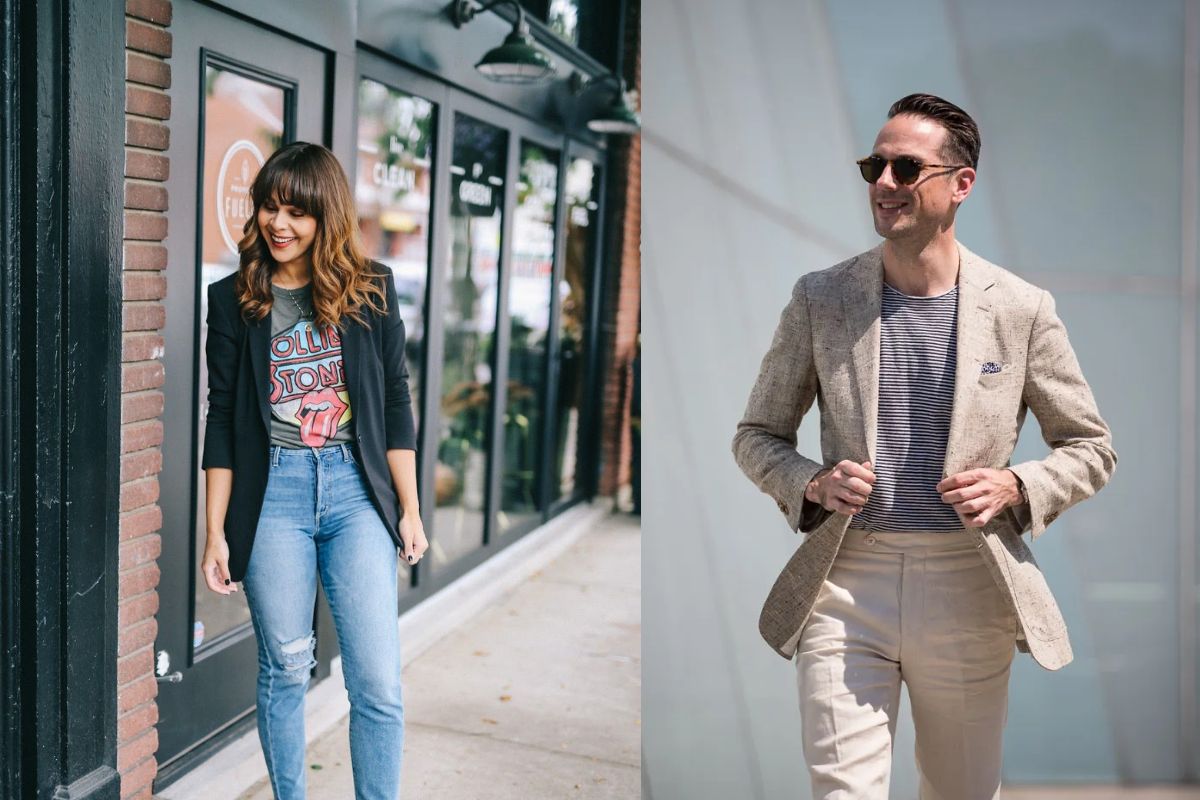 A tee shirt with a blazer? Sounds like a great mismatch, but that's only because you've never tried this combo. 
Donning a tee shirt with a blazer is an excellent idea for going to work or a semi-formal dinner. Simply dress the t-shirt in your favorite chinos or khaki, then throw a blazer over it. 
Don't forget to top it up with a nice pair of shoes. You'll sport a look that straddles the line between formal and casual, allowing you to blend seamlessly into any gathering. 
Since tee shirts have, especially favored casual dressers, the thought of tucking these outfits may sound a bit far-fetched. For most people, the default look is to let them hang loose. 
However, the whole idea of fashion is to stand out instead of fit in. And even when you must blend in, the goal is to do so while still drawing a considerable spotlight on yourself. 
So, match your shorts or pants with the fitting tee shirt and tuck it in. Consider a full tuck that exposes your belt, making it the real centerpiece. 
Broadcast Your Patriotism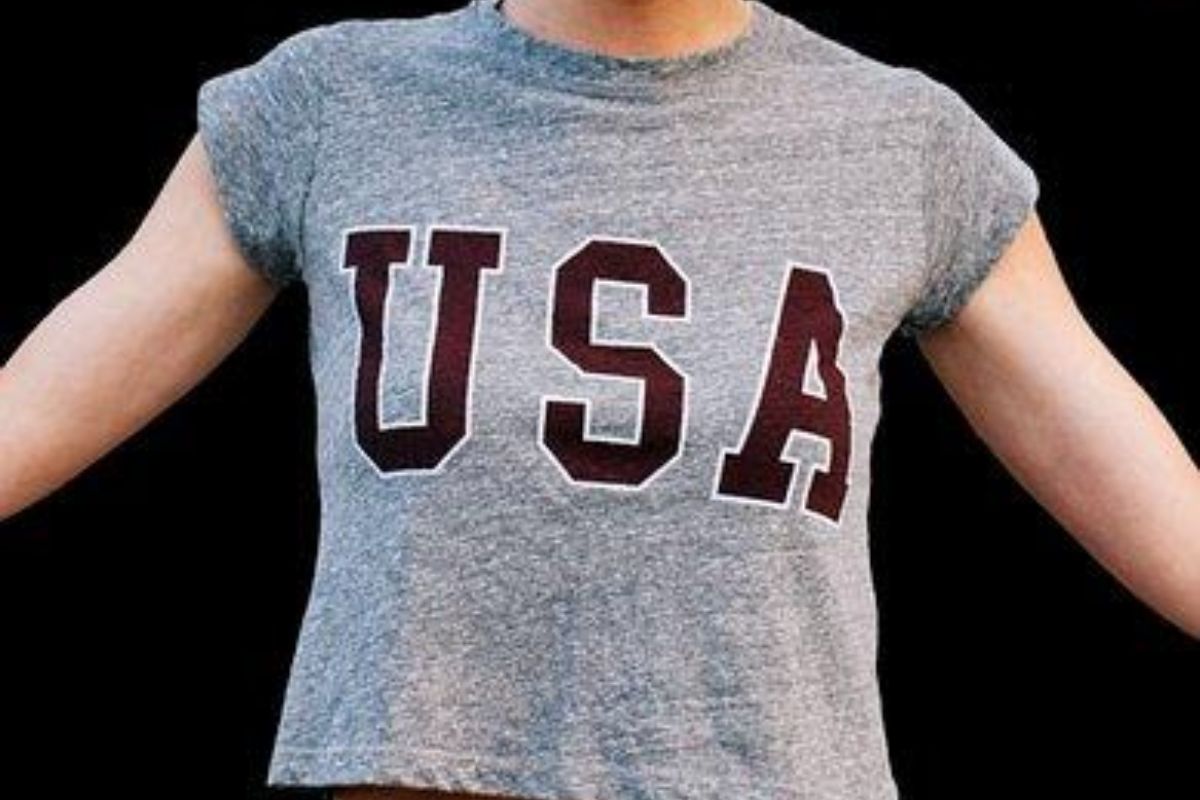 You may want to have many words and phrases printed on your t-shirt. These range from funny slogans to business taglines, one-liners, and pick-up lines, to mention but a few. 
But in an age marked by a worrisome decline in patriotism, it pays to stand out from the crowd by sporting t-shirts printed with patriotic themes. 
Slogans such as 'In God we trust' or 'Unapologetically American' on a t-shirt may help rekindle the dying spirit of nationalism. That's besides making you the focus point wherever you go.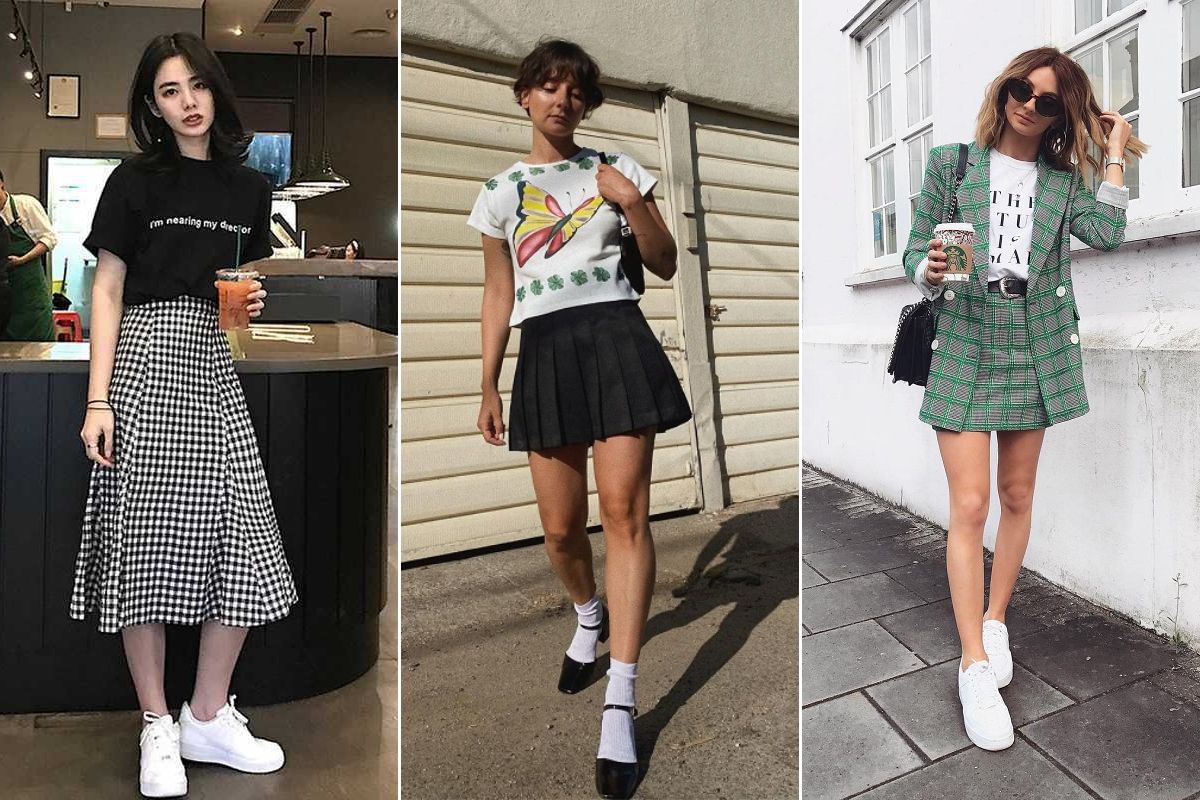 T-shirts may be exceptionally popular with men. But they're not entirely a male preserve. You can also get your hands on tons of women's and gender-neutral t-shirts. 
One creative way women can make unforgettable fashion statements in tee shirts is by pairing them with a skirt. Look at it like the male equivalent of a t-shirt and shorts. 
To bring out an elegant look, consider a pencil or midi skirt. You can complete your outfit with flats, ankle boots, wedges, and a fancy necklace for good measure.
Don't Forget To Accessorize
Like any outfit, tee shirts will bring out the best in you when adequately accessorized. 
The good news is that the possibilities are endless. From bucket hats to bicycle hats, wide-mouthed pants, crossbody bags, buckle belts, and jewelry, there's no limit to the types of accessories you can style your tee shirts with. 
Remember that less is more when it comes to accessorizing your tee shirts. The idea is to achieve perfect harmony with your general outfit without appearing overly embellished. 
Final Word

Rocking it in a t-shirt doesn't require in-depth knowledge of fashion design. It mainly comes down to implementing the simple yet commonly-overlooked tips, such as the ones highlighted above.