Is your home looking a little drab and dour? Have you been thinking about giving your interior spaces an update but you do not know where to start? This guide is the one you have been waiting for with all the latest style trends for your living space that can breathe fresh life into your home.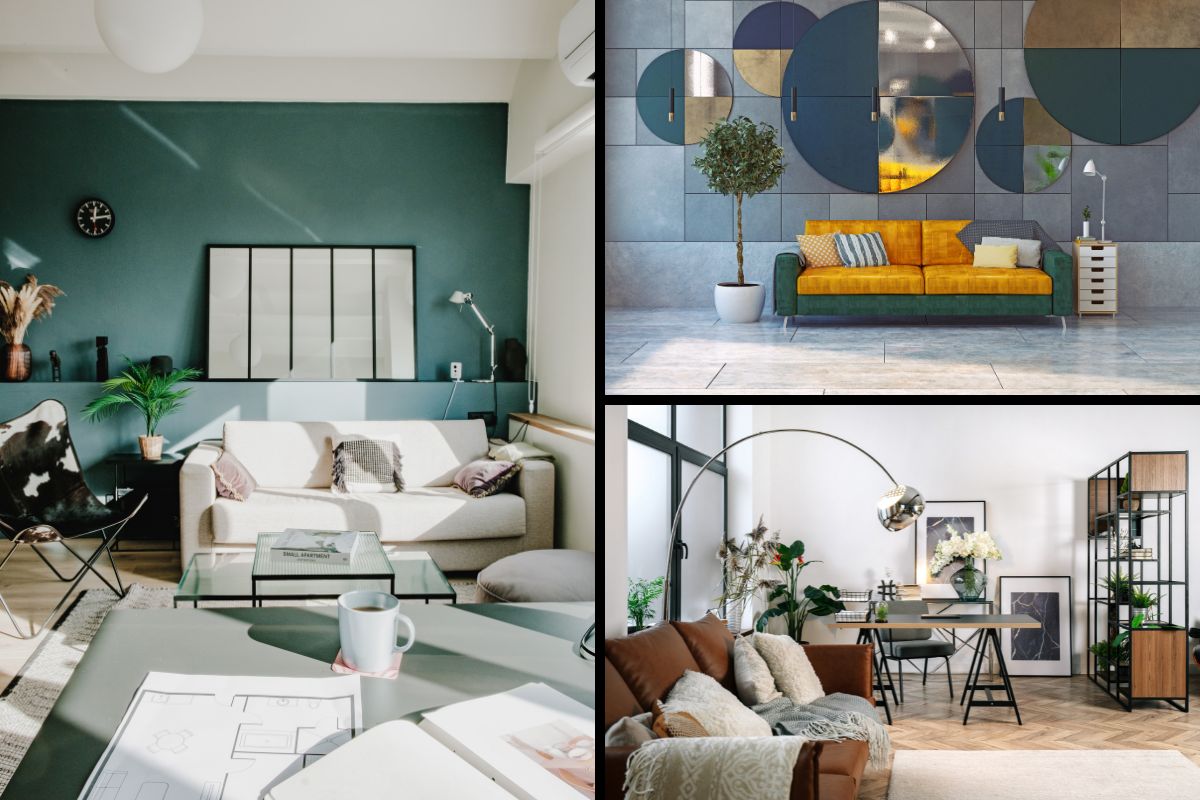 Making Spaces Happy
One of the fastest trending decor styles is called 'Dopamine Dressing'. It is a style that brings fun and light to a space to make inhabiting a room a happier experience. Painting wooden furniture with bright pastel shades of pink, yellow, or light blues can help make homes nicer places to be. It shouldn't stop at the furniture, however. Your walls and features need to take a brighter tone to make the space more pleasant. Find local painters and decorators with MyBuilder that can help you. They provide reviews and recommendations from people in your area to help you find the perfect painters and decorators near you, including photographs and documentation that gives you a better idea of their finished product. 
70s Chic
All trends and fashions are cyclical, and the fashions of the 1970s are coming back with a vengeance. Warm colours and natural materials are the foundations of the 70s style, and using darker woods and deep colours on the walls is helping people to rediscover the interior design tropes that could be found in homes half a century ago. Brown, gold, and red are becoming en-vogue in interiors as are shades of honey, paprika, and earth tones. These are great in living spaces that are complemented by soft and plush furniture covered in soft velour or hard-wearing corduroy. Find low furniture that gives you that sinking-in feeling when you lounge around and listen to the record player.
Comfort Is King
An emerging trend in interior design is called 'Comfortcore'. This style is all about soft furnishings and plain, light-colored rooms that are relaxing to be in. This is not ideal for a main living room that will see a lot of day-to-day activity but is perfect for secondary spaces like a reading room or a spare bedroom. It gives you somewhere to go when you need to detune yourself from the fast pace of daily life and the noise that comes from living in a family home. Calming soft textures, light off-white colours, and plenty of natural light define this decor.
Colour At The Border
If you are lucky enough to live in an older home, your rooms will be filled with features. Chimney breasts, railings, and friezes are all interior design features you can expect to find in a home built at the turn of the 20th Century up to the 1930s. Bringing bold colours to these features that accent your existing decor is a growing trend that allows you to make your living spaces more engaging without having to completely redecorate your rooms. Painting alcoves, chimney breasts, and skirting boards in a bold colour that works with your existing walls brings this style to life.
Let The Sun In
Painting rooms in the hues of a sunset is becoming a popular interior design style. Reds, oranges, and yellows look great in living spaces, including kitchens. This is a bright and airy way to decorate your living space and make your rooms feel warm even when the sun has gone down. Gold paint or leaf can be used on furniture like chairs and bookcases to add more depth and engagement to your decor. Use dark wood stains to accent the bright sunshine colours and imitate nature in your sunset space. This decor makes your living space warm and fun without having to bring in textures or fabrics.
Going Old School
Whether you have a newly built modern home or a 1930s terraced house, you can bring in some old-school touches to make your living spaces more traditional. Kitchens are the perfect candidate if you are looking for a way to renovate the heart of your home. Deep farmhouse sinks, Victorian-style taps, solid wood counters, and classic shaker cabinetry all combine to give your kitchen a traditional look without losing any modern conveniences. Traditional patterns on the walls complete the look, using stripes of a bold colour backed by off-white or magnolia to create the perfect country-style kitchen.
Turn Your Bathroom Into A Spa
When renovating a bathroom, go wild. Self-care 'spathrooms' are one of the fastest growing trends today, and it was inevitable that home decor would get in on the act. Renovating a bathroom to include a power shower with plenty of showerheads is a good first step. Have an overhead rainfall shower backed up with a massaging and moveable showerhead and powerful jets built into the sides. This upscales your shower and gives you a feature you would normally only find in an expensive spa.
Whether you want a new-style kitchen, a fresh take on your bathroom, or a more relaxing living space, these styles have you covered. Invest a little time and money in your home with these interior design trends, and you will have a new look home for less, with styles that will stand the test of time.