You want to dress like your favorite Hollywood celebrity, but you don't have a stylist on-call or the budget to look like one. Read these tips to dress like celebrities or to style like celebrity.
Instead of copying your favorite star's look, incorporate their style into your wardrobe. If you learn how to dress like a celebrity, you'll have the same confidence and style as any A-list star.
Luckily for you, this article will provide you with tips and tricks on how to style like a celebrity effortlessly.
Let's get started!
Pro Tip: The most important thing in dressing to achieve a celebrity look is elegance. The clothes you wear should have an air of confidence and sophistication about them and must be well fitted.
Style like celebrity
Stick to the basic
When choosing clothes, please stick to the basics, such as permanent jewelry or sustainable shoes, as they are never off-season. The simplest outfits can look great if you wear them with confidence. The best part is that they will never go out of style.
But make sure you are updated with current trends and keep your basic wardrobe up to date with the right material and fitting too. Most men think that sticking to the basics means wearing white shirts and black trousers all the time, but it does not mean that. You can be stylish with the most regular items by trying new combinations every time.
Avoid looking like a rag doll
The biggest mistake many people make when copying celebrities is trying too hard to match their clothes with everything else in their wardrobe from head to toe. This makes them look like rag dolls.
Make sure you do not wear matching accessories, as this may make you look tacky and trashy. When wearing stripes or plaid, please don't overdo it! A few stripes is okay, or consider layering various accessory pieces.
Get classic and elegant pieces
Celebrities are known for their elegant, classic style. This is what makes them so easy to spot in a crowd. You can also have this type of style without having to spend a fortune on it. If you want a casual look that doesn't require much effort, try wearing a simple tank top with jeans and sneakers. You'll be ready for anything with this look! You can also be ready for special events by pairing a cashmere Phineas and a long skirt!
A black leather jacket is a must-have!
This is one of the most versatile fashion items you can get. A black leather jacket can go over anything, from casual jeans and a t-shirt to a more sophisticated dress. I think it is always better to go for classic black rather than other colors; this way, you can pair it with anything, and if you ever decide to switch it out for another piece, it will be easier.
Get vintage-inspired accessories
If you have been following the fashion blogosphere for quite some time, you must be aware that vintage-inspired accessories are one of the hottest trends in the fashion world today. From dresses to necklaces, vintage-inspired accessories are everywhere in magazines and blogs. So, if you want to style like a celebrity effortlessly, you must incorporate these accessories into your wardrobe as well.
The best thing about these vintage-inspired accessories is that they are not too expensive. In fact, many celebrities wear them because they value their individuality and do not want to be seen wearing similar outfits as everyone else.
Buy the best shoes
One of the main elements of a celebrity's style is their shoes. Celebrities wear high heels almost all of the time. If they're not wearing high heels because they're on vacation or relaxing, then they're wearing sneakers or sandals with wedges instead of flats. This is because wearing high heels makes you look taller, more elegant, and thinner at the same time. They make your legs look longer and your body overall much slimmer!
Layer necklaces, bracelets, and rings
Look at any red carpet photo, and you'll see that layering accessories are a celebrity favorite. It's one of the easiest ways to take an outfit from ordinary to extraordinary. The key to achieving this look is simple: Instead of wearing just one statement necklace or bracelet, try combining several pieces together. The same goes for rings. This will create a more dramatic look. It's also a great way to get more use out of things that might be too short or small on their own. Layers instantly add interest to any outfit. Layering indeed is a great way to add character to your look.
Dress to your body shape
A well-fitting dress can make you look like a million bucks. On the other hand, an ill-fitted dress can be a real disaster. Dressing to your body shape is very important in order to achieve confidence in your look, which is essential if you want to look like A-listers. Here are some tips to help you out:
Pear-shaped ladies-

you have a lower half that's larger than your top half, and your hips are wider than your shoulders.

Hourglass ladies-

you have a smaller waist, but wider hips and shoulders. You can be curvy in all the right places (don't hate me!)

Apple-shaped ladies-

you have an undefined waist and bigger top half. This means you can carry weight easily around your tummy area!

Inverted triangle-shaped ladies-

you have a wider shoulder area than hip area, with a smaller bottom half.
Buy a good pair of jeans
To style like celebrities, one of the most important wardrobe essentials you need is a good pair of jeans. It is easy to dress up or dress down with them. A plain white t-shirt and jeans always work for a casual day out. If you are going for a more formal occasion, a nice black blazer over it will always do the trick!
Wear sunglasses with confidence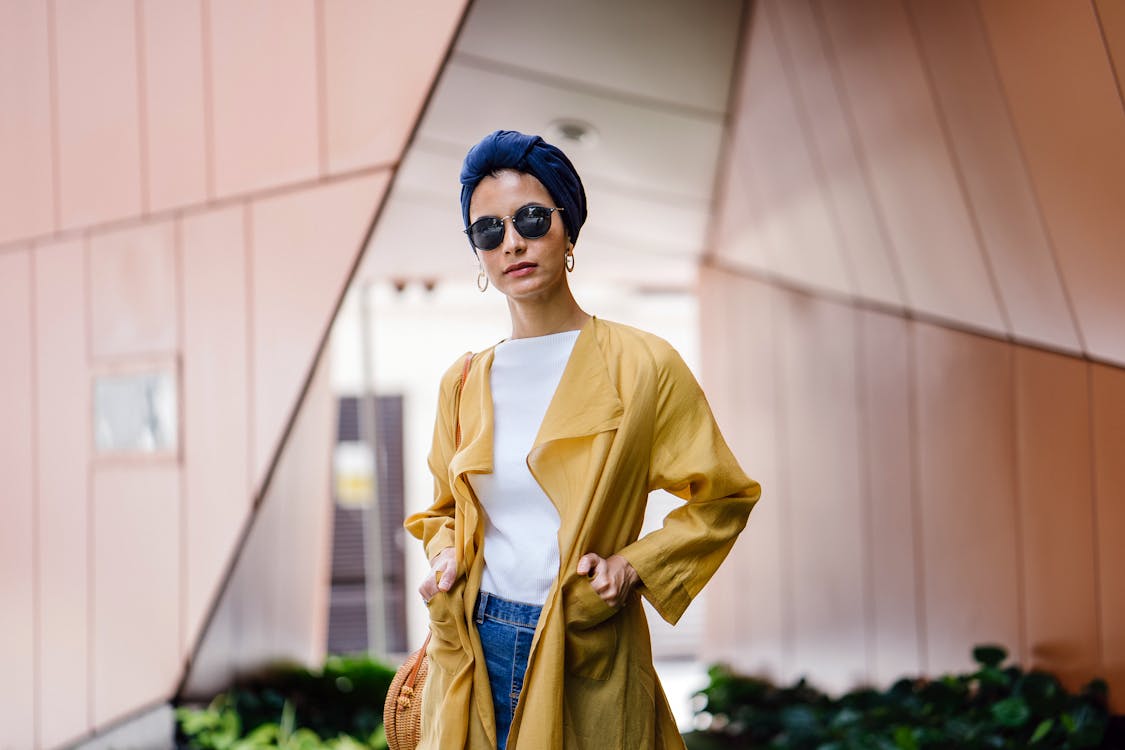 Pic
Sunglasses are a great way to look and style like a celebrity without spending a lot of money. Almost every celebrity has been seen wearing sunglasses, and you can be sure that you will find many different styles and colors. Don't be afraid to wear sunglasses, even if you have never worn them before. It doesn't matter what time of day it is because most likely you will find a pair of sunglasses that fits your personal style.
You don't have to spend a lot of money on a pair of sunglasses. You can get some great deals online, or at any department store that carries designer accessories" to this "You don't have to spend a lot of money on a pair of sunglasses. You can get some great deals online at coolframes, or at any department store that carries designer accessories"
Get inspired by celebrities
All celebrities have a signature style that they stick to throughout their career. For example, Ashley Olsen always wears black and white clothes whenever she steps out of the home. Similarly, Jennifer Aniston never leaves her house without her favorite pair of jeans. Get inspired by such styles and find something that fits well.