Taylor Swift is known for her hit songs, impressive stage presence, and, of course, her iconic fashion sense. The pop star's outfits have become as much a part of her brand as her music, and fans eagerly anticipate what she'll wear next. With her recent Eras Tour, Taylor Swift outfits have once again taken center stage.
The Eras Tour marks Taylor Swift's first live shows in five years, and she's pulled out all the stops when it comes to her wardrobe.
The Eras Tour kicked off on March 17 in Glendale, Arizona, and Swifties can be spotted all across the nation, with concerts taking place in various locations such as Nevada, Texas, Nashville, Philadelphia, Minneapolis, Seattle, California, and more. The tour is unique in that it features songs from all of Taylor Swift's albums, inspiring fans to dress up in accordance with their favorite albums – Taylor's Version, of course.
Taylor Swift Outfits For Every Era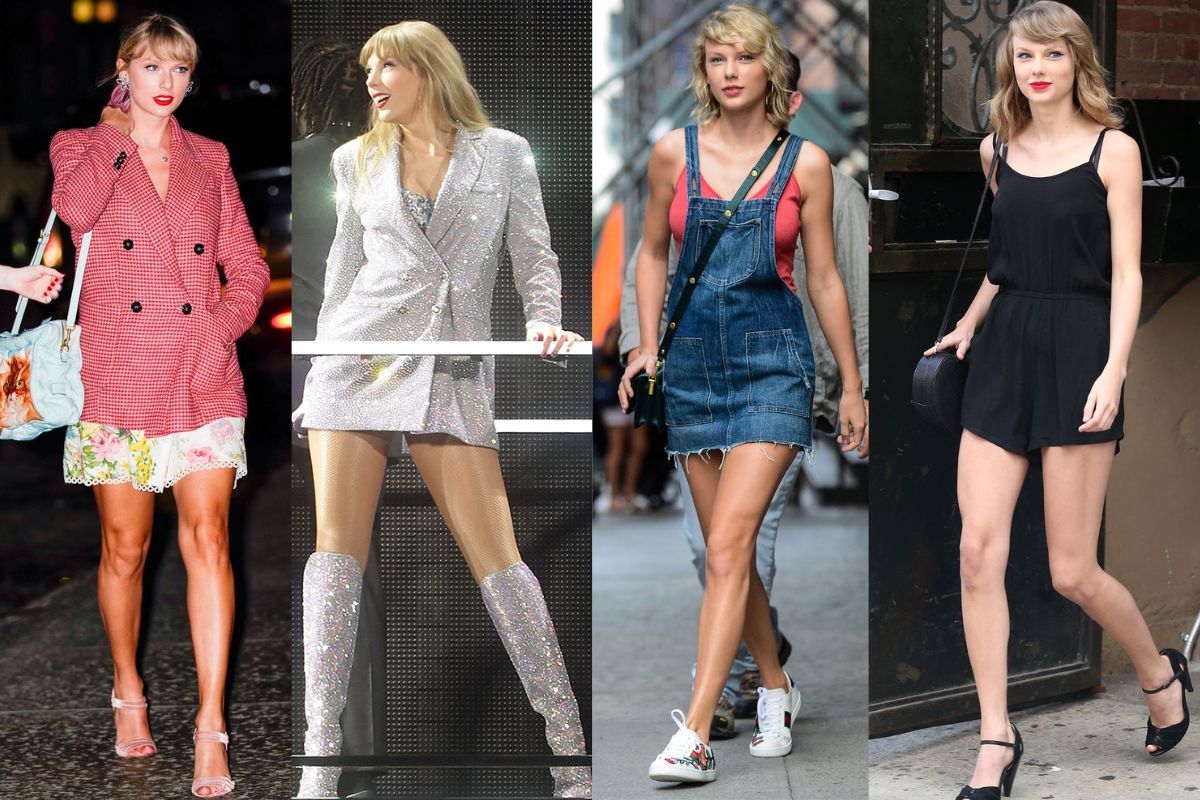 The singer-songwriter is known for choosing every detail of her performances to be intentional, and Taylor Swift outfits Eras are no exception. Fans are already crafting theories behind the meaning of each of her Eras Tour looks. From scrambled letters to color schemes, Miss Swift has thought of everything.
From what we've seen of her two performances so far, her tour wardrobe consists of approximately 11 outfits. Most of her looks between night one and night two in Arizona were consistent across both performances but she did make a few costume changes. The basis of Taylor Swift's wardrobe was a look for each set that matched the corresponding era. Swift has a clear color scheme for each album and dropped hints about her color-coded looks with a photo of her era-themed nails on Instagram prior to opening night.
Swift opened the Eras tour with the Lover era, a concert tour that was cut short due to Covid and deserves its time to shine. She started the show by performing "Miss Americana and The Heartbreaker Prince" in a pink and blue bejeweled Versace bodysuit and Christian Louboutin sparkly boots. The look was a perfect sequel to the original shimmer bodysuit she wore for the short-lived Lover tour.
For "The Man" performance from Lover, Taylor Swift channeled her inner business-woman by layering a silver sequin Versace blazer over her bodysuit. She kept the overall look of her opening outfit the same for night two but wore the Versace bodysuit in a new color combination, the stage lights reflecting off of her gold sequined bodysuit and boots created a subtle reference to the "Daylight" track on her Lover album.
Taylor Swift kept the sparkles going as she seamlessly transitioned from the Lover era into the Fearless era. She wore a gold Roberto Cavalli fringe dress that looked like a perfectly updated version of the silver sparkly fringe dress she wore back in 2009 for the Fearless tour. She added the best accessory imaginable with a sparkly acoustic guitar.
For night two of the tour, Swift opted for a more grown-up version of the look with a long fringe Roberto Cavalli dress. The dress was a hybrid of the 2023 and 2009 Fearless looks with the crystals fading from gold to silver ombre. For the Speak Now era, Taylor Swift wore a shimmery blue and green Elie Saab jumpsuit for her performance of "Enchanted" which fans believe is a hint that Taylor's Version of Speak Now is on the way.
Swift's Red era outfit was a sequin-embellished jumpsuit by designer Jenny Packham, which the singer paired with red ankle boots by Miu Miu. Swift then changed into a more casual ensemble for her "All Too Well" acoustic set, a white sweatshirt with the word "RED" in bold black letters, black ripped jeans, and sneakers.
Swift's 1989 era outfit was a patchwork denim jumpsuit by Isabel Marant, paired with suede brown boots by Saint Laurent. She wore this ensemble for the "Blank Space" performance. For "Style," Swift wore a black patent leather trench coat and thigh-high boots, both from designer Tom Ford.
For the Reputation era, Swift wore a snakeskin bodysuit by Alexander McQueen with over-the-knee boots by the same designer. She then changed into a silver fringe jacket and silver pants, a combination that has led fans to believe that "Wildest Dreams (Taylor's Version)" is coming soon.
Finally, for the Folklore and Evermore eras, Taylor Swift took a more indie and alternative approach to her music. These albums were a stark departure from her previous pop sound and were critically acclaimed for their lyricism and storytelling. Many of the songs on these albums were co-written and produced by Aaron Dessner of The National, creating a unique sound that combined elements of indie rock, folk, and electronic music.
Swift's storytelling abilities were on full display with songs like "august," "betty," and "dorothea," which all told interconnecting stories of teenage love and heartbreak. The stripped-down production of these albums allowed her lyrics to take center stage and showcased her growth as an artist.
Taylor Swift's discography spans multiple genres and showcases her evolution as an artist over the years. From her country roots to her pop and alternative explorations, she has remained a prolific and respected songwriter in the music industry.
Notable Taylor Swift Outfits
The Atelier Versace Bodysuit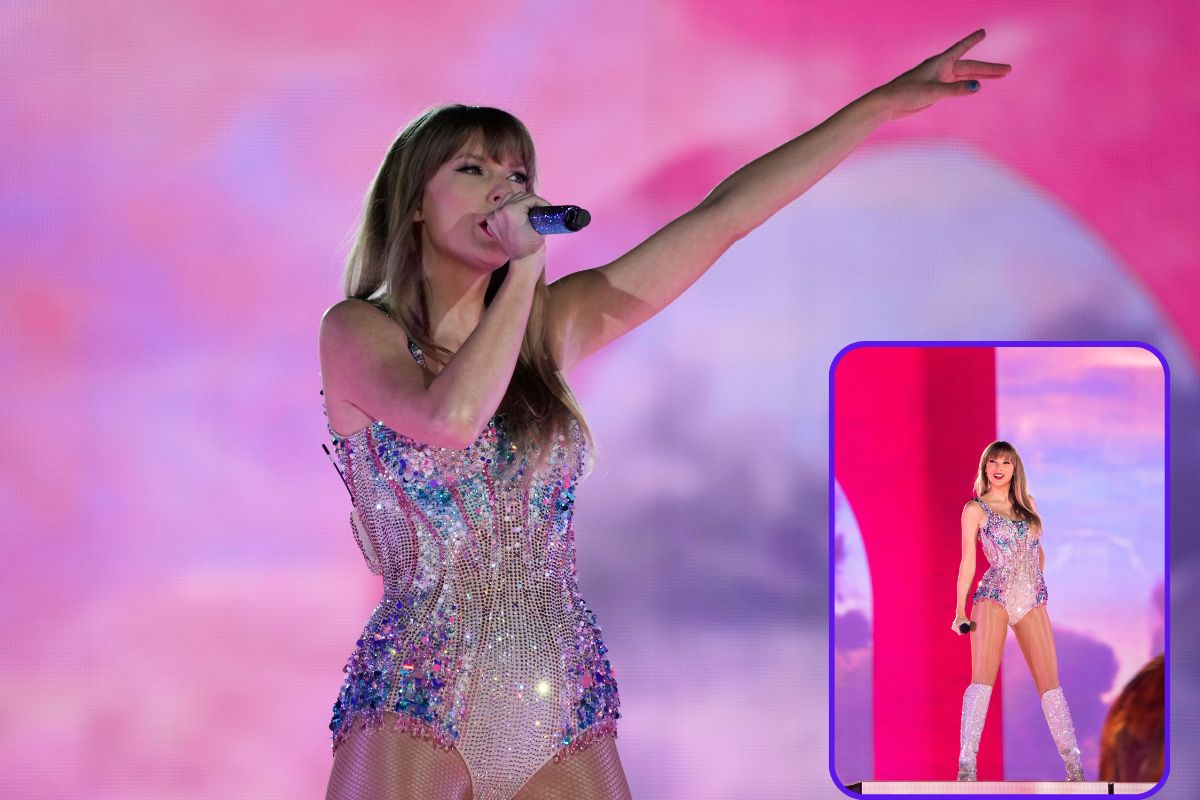 One of the most talked-about Taylor Swift outfits from the Eras Tour is the Atelier Versace bodysuit she wore during her performance in Glendale, Arizona. The intricate, sparkling design was perfectly suited to the pop star's high-energy performance and showcased her bold, fearless style. Paired with Christian Louboutin boots, this look was the epitome of rockstar glam.
The Roberto Cavalli Dress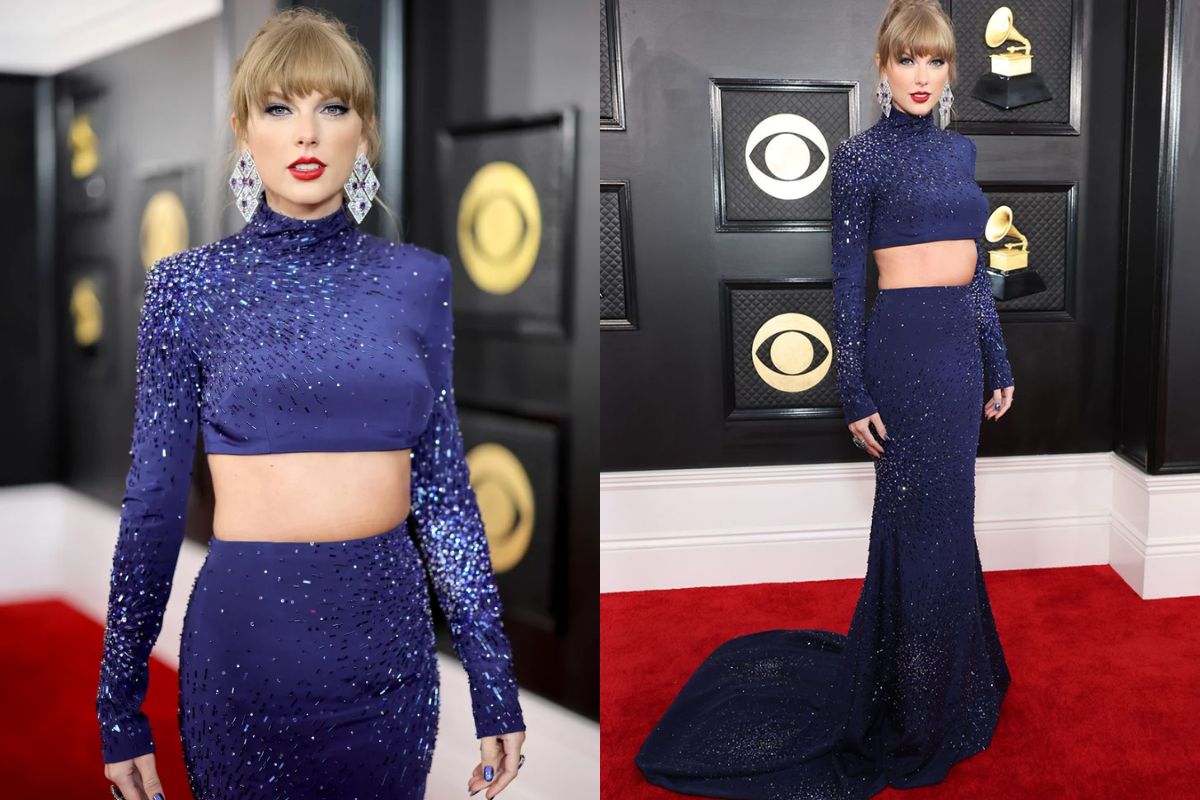 Taylor Swift's love for designer Roberto Cavalli is well-documented, and she paid homage to the Italian fashion house with one of her tour outfits. The flowing, ethereal dress featured a delicate floral print and a plunging neckline, perfectly capturing the romantic, bohemian vibe that's become synonymous with Taylor Swift's music. With Christian Louboutin boots completing the look, this outfit was both whimsical and edgy.
The Zuhair Murad Couture Gown
For one of her tour stops, Taylor Swift turned heads in a stunning Zuhair Murad Couture gown. The fitted bodice and flowing skirt were embellished with shimmering sequins, perfectly capturing the pop star's love for all things glittery. 
Final Thoughts
Taylor Swift outfits have always been a major part of her brand and persona, and her Eras Tour is no exception. From bejeweled bodysuits to flowing gowns and sparkling two-piece sets, Taylor's wardrobe is a tribute to the many eras and styles of her career.
Whether you're a die-hard Swiftie or simply a fan of her music and style, there are many ways to incorporate Taylor's fashion sense into your own wardrobe. From sequined blazers to graphic tees and shorts, there's something for everyone in her style repertoire.
At the end of the day, what's most important is that you feel confident, comfortable, and true to yourself. So don't be afraid to take inspiration from Taylor Swift outfits, but also don't be afraid to put your own spin on them and make them your own.
Whether you're attending one of Taylor's concerts or simply going about your daily life, dressing in a way that makes you feel good and expresses your personality is key. So channel your inner Swiftie, embrace your individuality.