If you love playing NBA 2K games, you probably know Adin Ross. He's a big deal on Twitch and has six million people watching him! People like him because he's hilarious and does cool stuff in the game, but he also sometimes gets into trouble online. Even though some of his fans get mad at him sometimes, he still stays popular by playing games and doing teamwork with other streamers. He also does good things like giveaways and charities. Whether you like him or not, Adin Ross is a pretty big deal in the NBA 2K gaming world. However, what many fans may not realize is that Adin Ross Sister Naomi Ross is also actively involved in the world of streaming. The siblings initially gained recognition by streaming their NBA 2K gameplay together.
Both Adin and Naomi have a lot of people following them, but Adin has become super famous lately because of some really cool stuff he's done on Twitch. Nevertheless, now it's Naomi's turn to shine in her own right.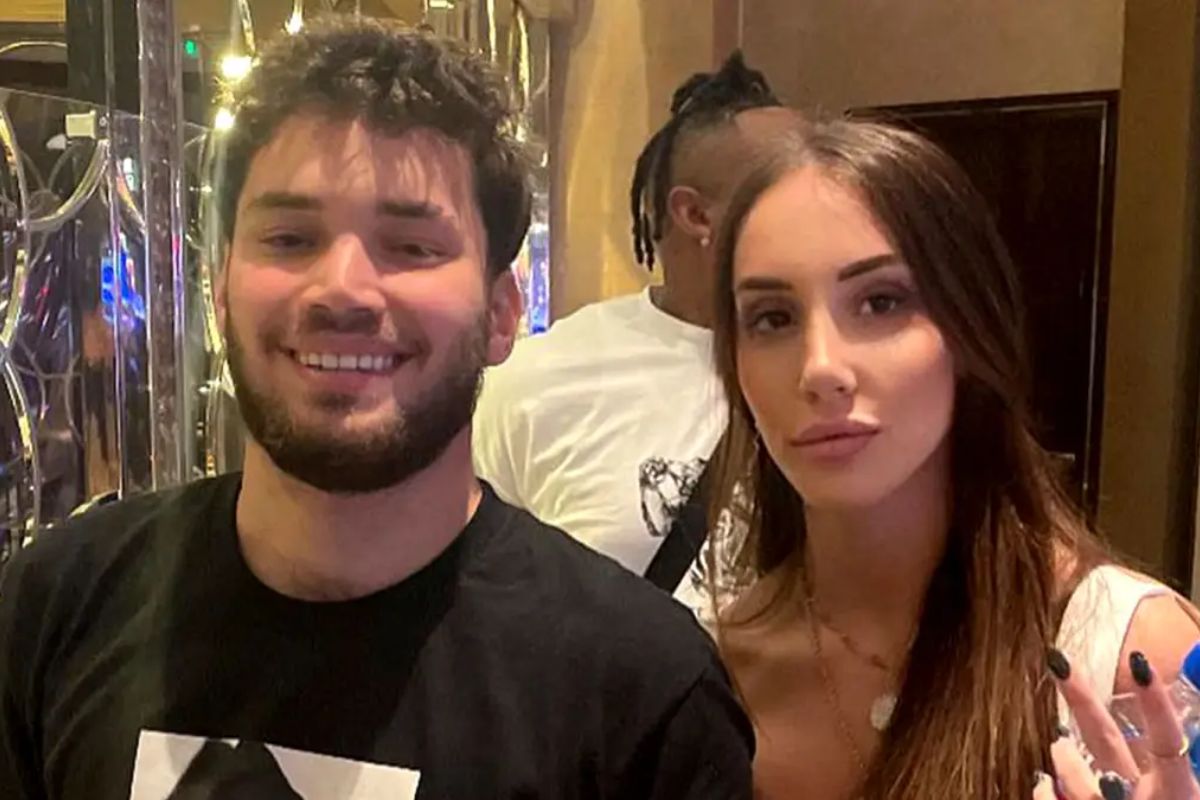 Adin Ross sister, Naomi Ross, has found herself at the center of not one, but three controversies. Despite her efforts to stay out of the limelight, Naomi has been caught up in various online dramas, largely due to her association with her brother. In this article, we will delve into the recent controversies surrounding Naomi and how she has addressed each situation.
Adin Ross sister, Naomi Ross, has been affected by several incidents that have caused her mental distress. Some of these incidents include mistaken identities and pranks that went too far. In this article, we will delve into each controversy to gain a better understanding of the difficulties Naomi Ross has faced as a public figure.
NSFW Photo Controversy
Naomi Ross, the elder sister of popular streamer Adin Ross, has come forward to address the recent controversy surrounding her brother. In March 2023, during a live stream, Adin was tricked into viewing a not-safe-for-work (NSFW) photo that was mistaken to be of Naomi. However, Naomi wants to emphasize that she is not the woman in the photo and is determined to share the truth with the world.
Adin Ross was streaming on Kick, a different streaming platform, where he was engaging with his fans by watching videos and browsing through pictures from a Discord chat. During this interaction, he clicked on a video that was edited. The video started with a tree branch being cut down and suddenly transitioned to a provocative image. Many people believed it was a nude picture of Naomi.
Adin immediately expressed his anger and disbelief at the situation, stating that it had crossed a line. However, Naomi clarified that she is not the person depicted in the photo and does not engage in such content sharing. In an exclusive interview, she revealed that she first became aware of the situation when she noticed a series of degrading comments on her Instagram. Amid the controversy, Naomi has received hurtful messages and faced online backlash.
Naomi believes that her physical resemblance to the woman in the photo, including her long dark hair, may have caused the confusion. This incident has had a severe impact on her mental well-being. She feels that she has been judged unjustly and silenced unfairly.
'TOTALLY NOT FAIR'  After being "tricked" into viewing an offensive photo on a live video stream, Adin Ross' sister Naomi breaks her silence and tells the truth.
The Ross Family Maintains Transparency
Adin and Naomi are two of the most well-known family gamers out there, whether they're on a Livestream, pulling each other's legs, or sharing adorable sibling photos on Instagram. While Adin's star appears to be rising, Naomi could become more well-known and continue to grow her Twitch, Instagram, TikTok, and OnlyFans audiences.
Tekashi 6ix9ine Controversy
Adin Ross sister, Naomi Ross, found herself entangled in yet another controversy related to her brother. In January 2022, Adin was watching a video featuring rapper Tekashi 6ix9ine when he noticed a woman who bore a resemblance to Naomi. Reacting to the clip during a live stream, Adin exclaimed, "Wait, wait, why is my sister with Tekashi? Oh hell no! Oh, f**k no!"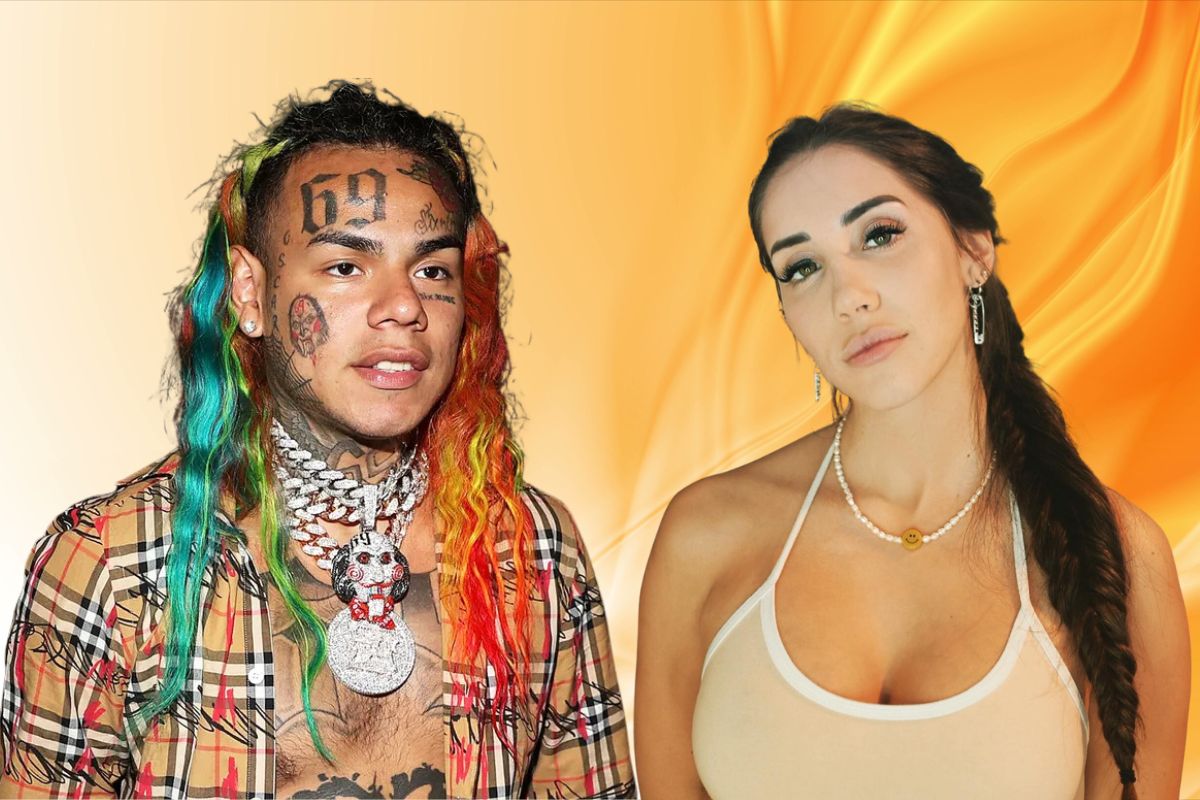 Speculation immediately arose, suggesting that Naomi was dating the rapper. However, Naomi promptly debunked these rumors, clarifying, "That wasn't even me." Adin also addressed the situation in a separate livestream, affirming that his sister was not in the video. He explained, "I'm going to confirm with you guys real quick, there's a lot of people posting that my sister is dating Tekashi 6ix9ine. That's not my sister bro. I thought it was; it was the quality of the video. That's not my sister, okay?"
Despite the clarification, Naomi faced a barrage of hate and negative comments as a result of the misunderstanding. While she had previously experienced similar incidents, she acknowledges that this latest drama over the NSFW photo has taken a toll on her mental health. The explicit nature of the photo has amplified the impact, causing deeper emotional distress.
The Wizza House Controversy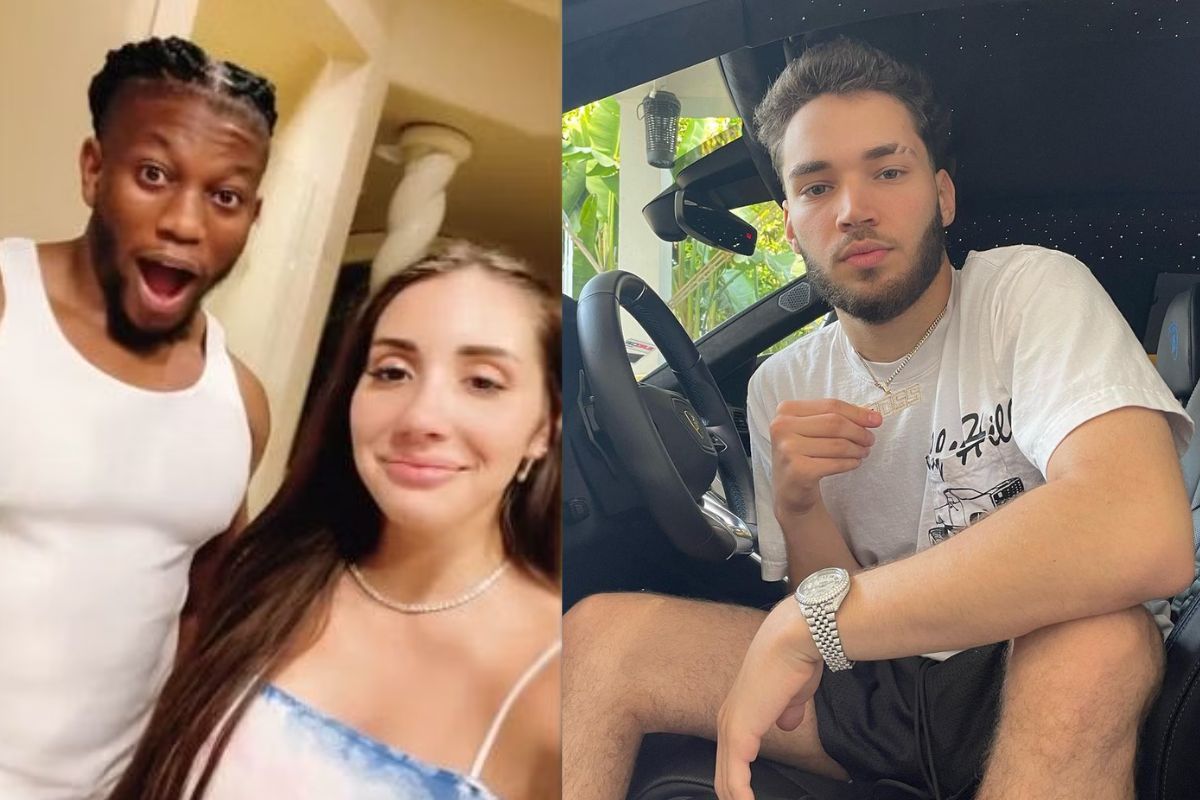 In 2021, Adin joined the Clout Gang 2.0 collective and moved into the Wizza House, alongside popular streamers like FaZe Banks, Mike Majlak, Sommer Ray, and RiceGum. The house was intended as a hub for content creation, but it soon became embroiled in more controversies. During this time, Naomi paid a visit to the house and seemingly grew close to former footballer and streamer Zias.
Things took an unexpected turn when Adin went live on Instagram and claimed to have caught Naomi and Zias in a private moment. Expressing his displeasure, Adin criticized their supposed flirtation, feeling that it had gone too far. However, it was later revealed that the entire incident was a well-executed prank orchestrated by Naomi and Zias to playfully rattle Adin. Their prank successfully achieved its goal, leaving Adin stunned and providing a surprising twist to the ongoing drama.
After the dust settled, it became clear that Naomi's interaction with Zias was nothing more than a lighthearted prank. It was not an actual flirtation but rather a scripted moment designed to surprise Adin. The revelation of this prank casts a different light on the situation, highlighting the close bond and playful dynamic between the Ross siblings.
Final Words
Adin Ross sister, Naomi Ross, has navigated through a series of controversies in the streaming world. Naomi, Adin Ross sister, has faced numerous challenges and backlash due to her association with her brother, including the NSFW photo incident, Tekashi 6ix9ine misunderstanding and the Wizza House prank. Despite these difficulties, she has shown resilience, clarifying any misunderstandings and dealing with each situation with grace. These controversies have taken a toll on her mental health, but Naomi has remained strong and persevered. As she establishes herself in the streaming industry, she is determined to overcome these challenges and succeed on her own terms.