Our feet are not just for walking or going about from place to place. We can also beautify our feet the same way we beautify other parts of our bodies. From doing pedicures, foot massages, and tattoos. When we take care of our feet, our whole body feels relaxed. There are so many popular foot tattoos nowadays. You can do a flower foot tattoo, an animal foot tattoo, and many more.
Reason Why People Tattoo Their Feet
Just like people tattoo other parts of their bodies, they also tattoo their feet. They choose to tattoo their feet for several reasons. This includes the design used in covering the ink up, and the tattoo style itself.
Flower Foot Tattoo Designs
There is a vast collection of flower foot tattoos to pick from. This is because we have thousands of lovely flowers with different colors to give you tattoo inspiration. Many of these beautiful flora designs can beautify your feet or one foot up to the ankle if you want. Flora tattoos are suitable for anybody willing to tattoo their feet. Here are some flower foot tattoo designs you can do if you are interested.
Cherry Blossom:

This is a long design tattoo that stretches to the ankles. This stylish flower design consists of drawing one flower on both feet or two different flowers on each foot.
Jellyfish Design:

This is a flower-like animal tattoo that resembles a flower tattoo. This

flower foot tattoo is a drawing of a colorful jellyfish, which symbolizes tranquility and peace. You can add flowers to the top of the jellyfish to make it unique. It is an awesome tattoo that gives your foot that delicate, lovely, and stunning look.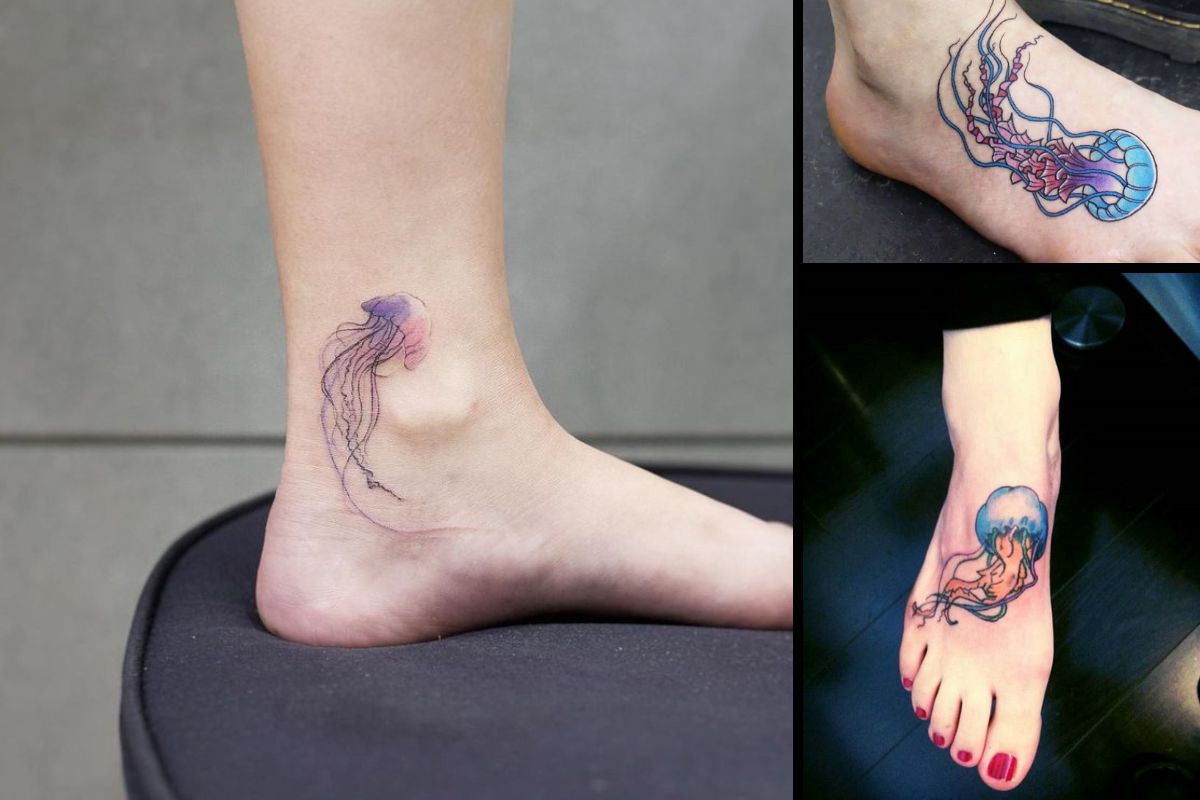 Big Rose Tattoo: This flower foot design is a rather huge rose design that covers a larger surface area of your foot. Many people use black ink to draw several roses on their feet. If you like to make a fashion statement artistically, then add more color to it. Or you can add other flowers or more roses.
Matching Flower Tattoo: If you see two flower designs that you love, you can do both. Why have one when you can have two? You can ink one flower design on one foot and ink the second design on the other foot. Then, when you put your feet together, the tattoo will still complement each other. For a perfect look, tell your tattoo artist to draw the designs in a strategic place on each foot.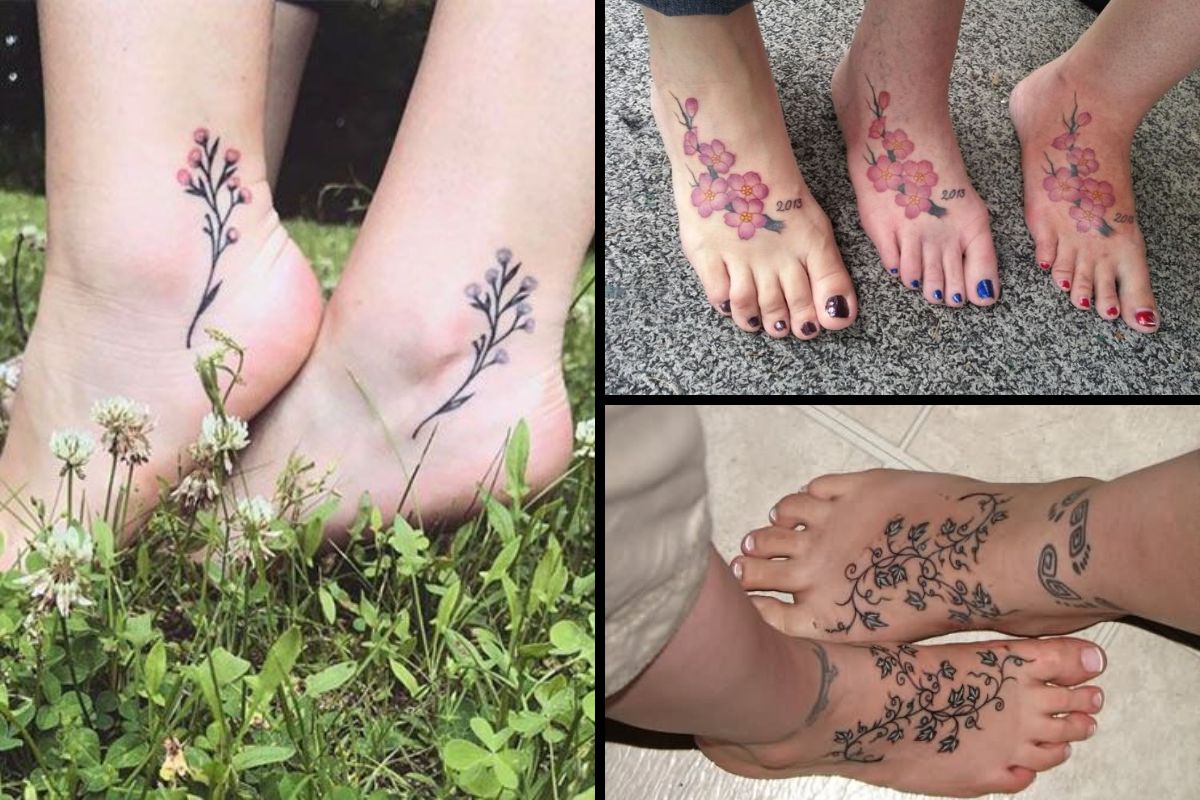 Lavender Design: This is a delicate design that is small. Lavender is a flower that smells nice and is calming to the senses. And if you decide to use it as a foot tattoo, it will look amazing on you. To get a subtle, but pretty design, go for a smaller-size lavender with a longer stem.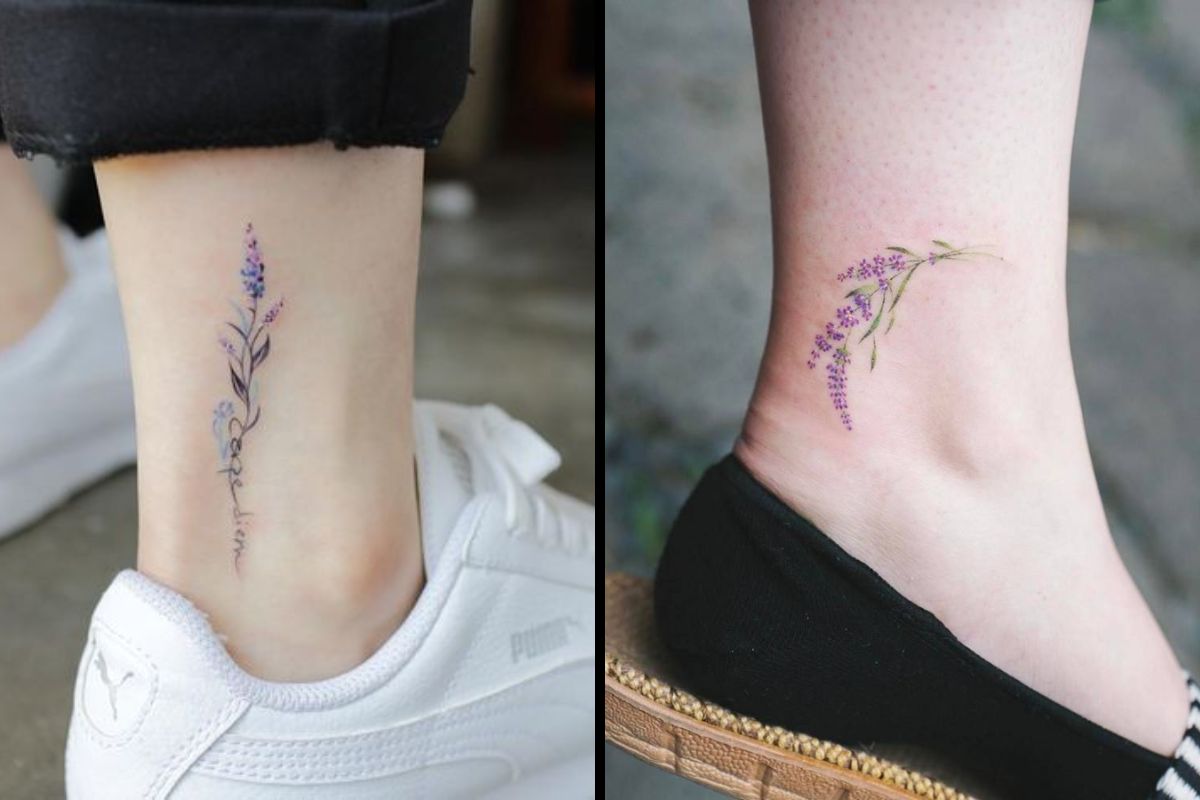 Red Rose: Roses are beautifully made flowers, no matter the color and design. And they symbolize many things like love, happiness, and so on. Red roses are no exception, as they are mostly used in romantic situations. Hence, it is one of the most used tattoo designs for those who are in love. This feeling resonates with the intricate meaning of rose tattoos discussed in other contexts.  Sometimes, those who wish to remember their loved ones tattoo red roses on their bodies or feet. This elegant design is meant for those who prefer feminine designs. The red rose tattoo comprises more than one vibrant red rose drawn on the foot.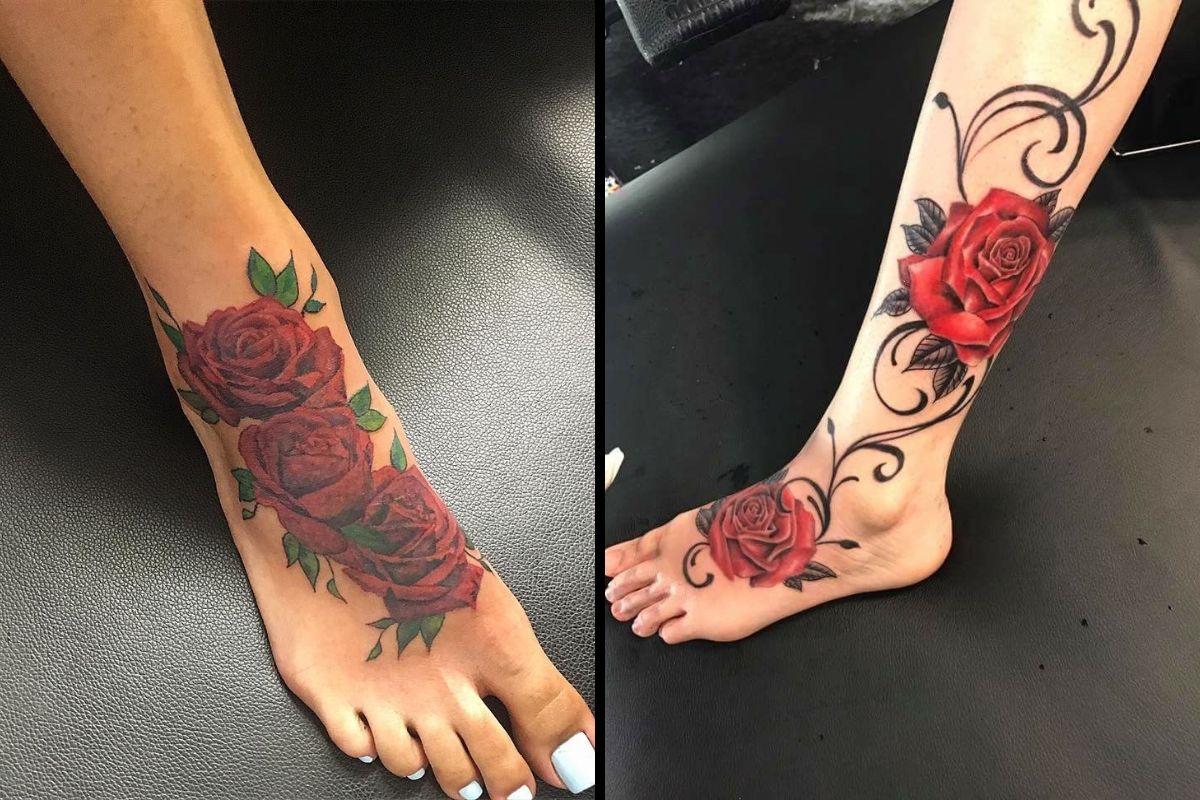 Mandala Flower Tattoo:

This is a half-flower tattoo design that is unique in its presentation. To make this design, the artist will draw one half on a foot and the other on the second foot. Or you can ink the whole design on a single foot. The design is a bit big, so most people opt for splitting the design into two. This way, it will make a full mandala when they join their feet together.
Four-leaf Clover:

If you like cute designs, then this is for you. It is a small, but stylish design that is quite symbolic. It signifies good luck and can be drawn on both feet. However, if you want to modify the design, you can add one or two bright colors to it.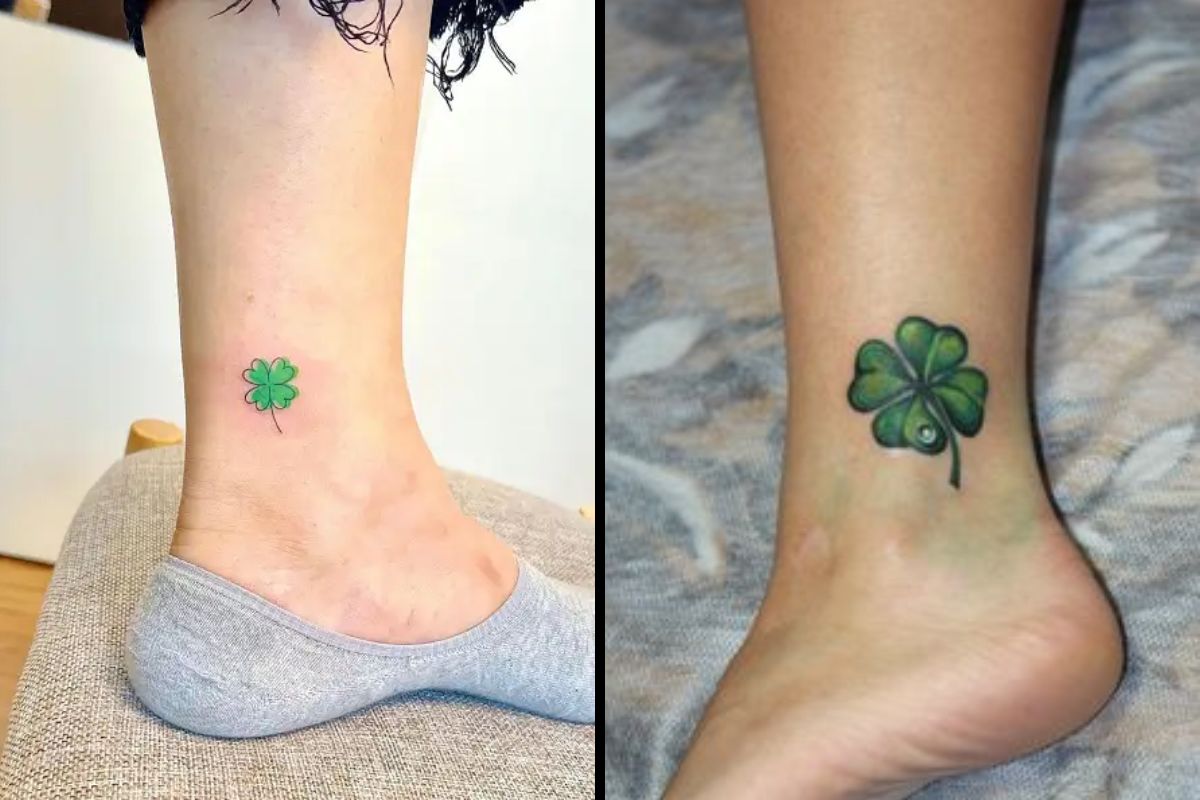 Peacock Feather:

This is a stunning and vibrant design that is meant for those who like vivid colors. It is an array of different bright colors of a peacock feather. Even though this is a design of a peacock feather, it also looks like a flower pattern. Hence, it is also under the category of a

flower foot tattoo

design. The tattoo artist will use a special technique to mix these colors to resemble a peacock feather. The result is an amazing design that makes many interested in doing the exact tattoo. You can tell your artist to draw the tattoo on your feet.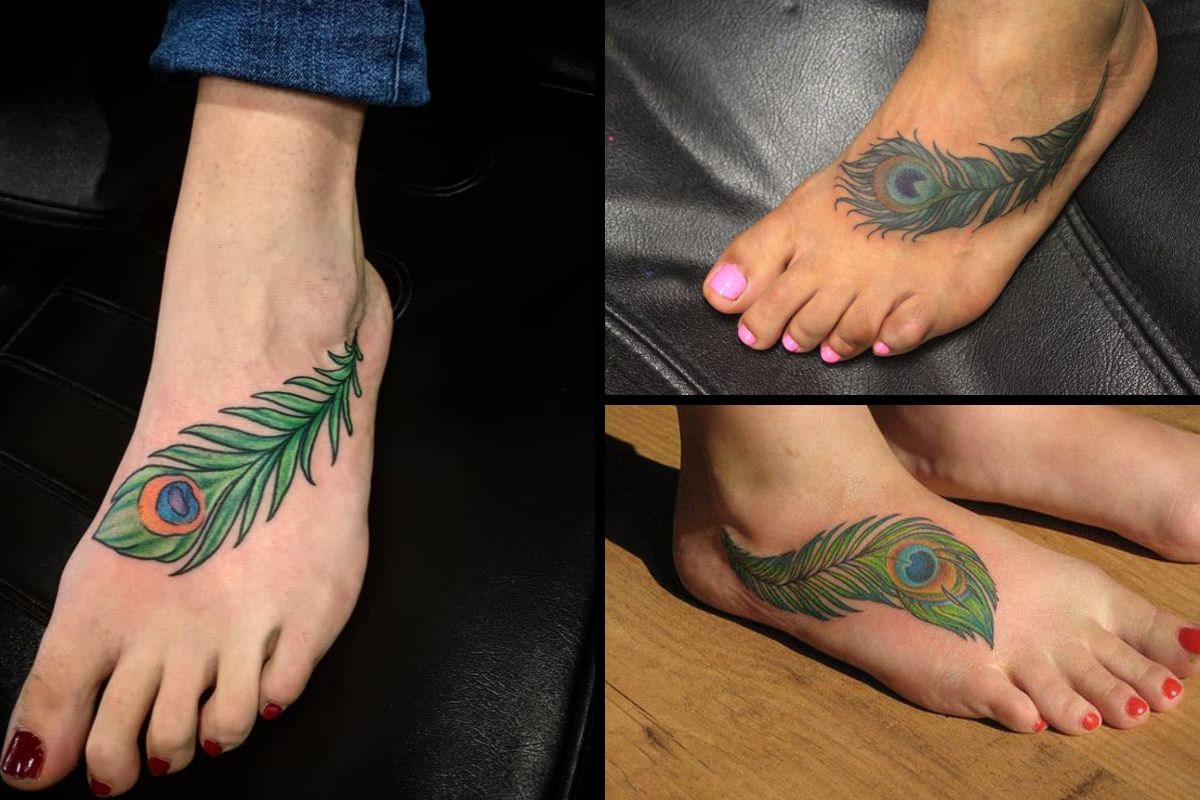 Watercolor Flower Design:

This is a design of two separate flowers inked into one. One flower is designed on top of the other flower. However, both flowers are painted with different colors. This is a creative tattoo design that looks natural on the wearer. Besides, you can tattoo one foot or tattoo your two feet with the watercolor flower tattoo.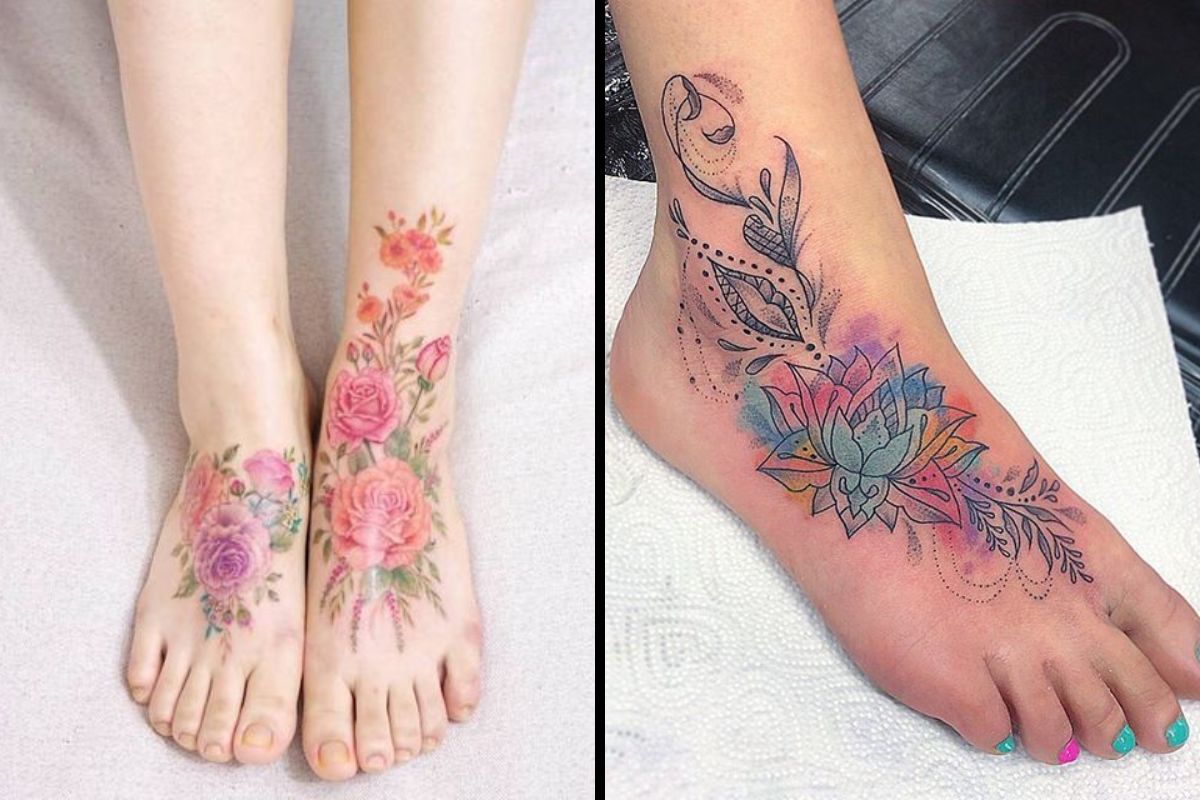 Conclusion
Lastly, the flower foot tattoo is a form of creative and artistic expression of oneself. It is also a form of beautifying the feet in a long-lasting way. So if you want a foot tattoo, choose a design that suits your aesthetics.