The world and the lives of living beings are pretty venerable that even a microscopic creature can do a lot of damage. A virus, bacteria can take your life, and seriously these elements are very difficult to combat. The Covid-19 Pandemic has taught us that no matter who the person is, rich or poor, old or young, fitness freak or sick, nobody is safe and viruses never differentiate among people with their age, gender, financial status, or race.
The cure (vaccine) for the Covid-19 is on the way but it will take time and the number of infected people is increasing drastically with every passing day all over the world. The situation is under control in just a few places across the globe and had been proved utmost fatal for humankind in most parts of the world.
We have witnessed almost 3 months of total lockdown and during that time it had become a challenge to access the necessary lockdown essentials. Many places in India and abroad are still under total lockdown. Today we are going to discuss the top 10 lockdown essentials to buy and I am sure this post will help you fight back the pandemic in a much safer way.
1. Whole Grain/staples
During the pandemic make sure not to eat outside or order your food and prepare all your meals in the kitchen. In India, we consume a variety of whole grains including rice, pulses, jower, bajra, corn, etc. We also use other staples for our meals such as flour of different grains, puffed rice, corn flakes, chivda (flattened rice), and many more.
You must stock these eatables in a huge quantity if possible and minimize the chances of going outside for buying the same. These food items are the base of almost every Indian cuisine and you must not get stock out during the halfway of lockdown.
2. Spices
Indian meals are just unimaginable without spices and these are one of the essentials to buy and stock before the lockdown. You can go with the ground or the whole spices, regarding your need and convenience. Both ground and whole spices can last long thus stocking spices won't be a bad idea during this Corona pandemic.
3. Juice
It will be difficult to buy fresh fruits throughout the month during the lockdown. Quality fruit juices packed in tetra boxes can be a great solution to this problem and it lasts long enough if stored in appropriate conditions. Most of the tetra packed fruit juices can last long to six to twelve months and that's pretty long.
The tetra pack keeps the liquid inside safe until it's not opened and exposed to the external environment. The packed juices are enough durable and safe that it doesn't need any much refrigeration which makes it easy to store and consume.
4. Quality Milk Powder
It will be not possible and safe to access fresh milk on a daily basis during the lockdown and you must look for the alternatives. Milk powders have a much longer lifespan than the liquid ones and the best thing is that it doesn't lose the good values, easy to preserve, and safe to consume at the same time.
Packed dairy products can also be kept for few days if preserved according to the given guidelines and stocking it will help you get the daily required calcium, protein, and multiple other healthy components even during the pandemic.
5. Snacks
Snacks will help you satisfy your post-meal hunger and you must stock plenty of it. When it comes to a variety of snacks there are many and these eatables are easy to store. You can even make plenty of snacks at home during the lockdown and enjoy it sharing with your family and loved ones. Doing the same will help you explore your cooking skills as well as in living the pandemic life in an easier way.
6. Fruits & Vegetables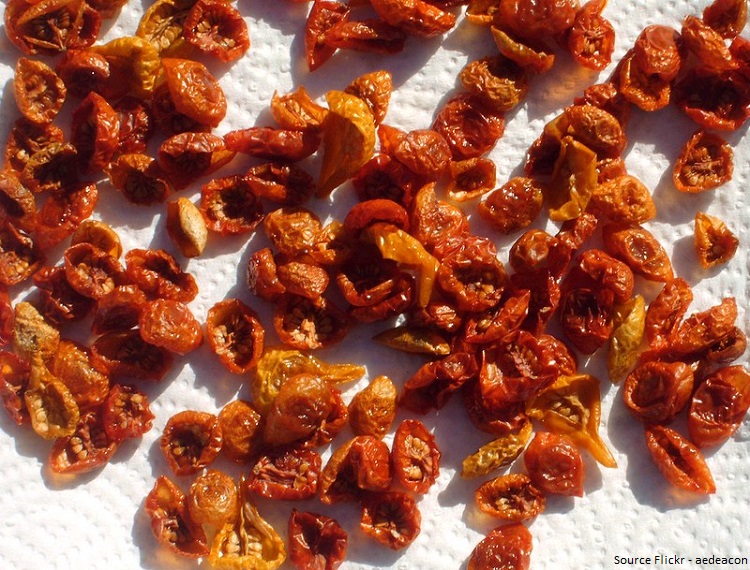 Few vegetables including potato, onion, pumpkins, sweet potato, cabbage, garlic, can last longer even without much refrigeration and are perfect for storing during the lockdown. Green vegetables don't last for a long time and also need better preservation. You can sundry a lot of green vegetables such as tomato, green peas, spinach and store them for a comparatively long time.
7. First-Aid
Accidents can happen indoors too and during the lockdown, it will be difficult to get outside and visit the doctors. Upgrade your first-aid kit before lockdown and gear up your home with necessary essentials to deal with the problems and consequences of lockdown.
First-aid can save the life of a person if done correctly at the initial time of the accident. Look for the best first-aid guidelines online and note down those you find useful and worthy. Include sanitizer and other disinfectants in your first-aid kid to eliminate the Covid-19 virus from your home sweet home.
8. Toiletries
Washing your hands and maintaining great hygiene during the pandemic can save your life. Buy soaps, hand washes, and other detergent products and wash your hands properly. Washing hands frequently is very crucial in fighting virus outbreaks and even the World Health Organization had also recommended people to wash their hands to avoid getting infected.
9. Health Gadgets
Almost everything we use in daily life had got a tech update and the health tools aren't untouched too. Keeping a couple of useful health gadgets at your home during the pandemic will help you fight the virus outbreak more effectively. If you are out of inspiration about the best health gadgets to buy, here I have featured some of them below:
Digital thermometer
UV-light wand
Hands-free soap dispenser
Smart faucet
Toothbrush sanitizer
10. Ready-to-eat Food
If you don't like cooking much then stocking ready-to-eat food during the lockdown will be a great idea. Few ready-to-eat foods are so much easy to cook that you just have to add warm water and it's ready to consume. These kind of eatables are precooked and processed and also lasts longer. Noodles, popcorns, sevai, pasta, masala oats, corn flakes, frozen chicken, etc.
Bottom Line
Fighting pandemics have been a little easier compared to the old days but most of the things are unchanged. The high fatality of a few viruses and bacteria had made huge damage to the entire human population over different periods of time and hell yeah we are currently dealing with the one in 2020.
Following the safety guidelines provided by the health officials and government can help you fight this Covid-19 virus outbreak and staying indoors during the lockdown will be proved a smart move. Make sure to buy the lockdown essentials and gear up for the fight against the deadly virus.