Plates, an essential component of our dining experience, are more than just vessels to hold food. They serve as a canvas for culinary creations and play a significant role in setting the tone for a meal. From everyday tableware to fine china, plates come in various shapes, sizes, and materials, each contributing to the overall dining experience. In this blog, we will delve into the world of plates, exploring their history, different types, design considerations, and the impact they have on our dining rituals. Join us on this journey as we uncover the fascinating world behind the humble plate.
The History and Evolution of Plates 
Plates have been an integral part of human civilization for centuries. The earliest evidence of plate usage dates back to ancient civilizations, where simple earthenware plates were used for communal dining. Over time, plates evolved along with the progress of society, embracing different materials and designs.
In medieval times, plates made of wood or metal were common, often adorned with intricate engravings and symbols of status. The Renaissance period witnessed the rise of delicate porcelain plates, showcasing exquisite hand-painted designs. The Industrial Revolution brought mass production, making plates more accessible to a wider audience.
Exploring Different Types of Plates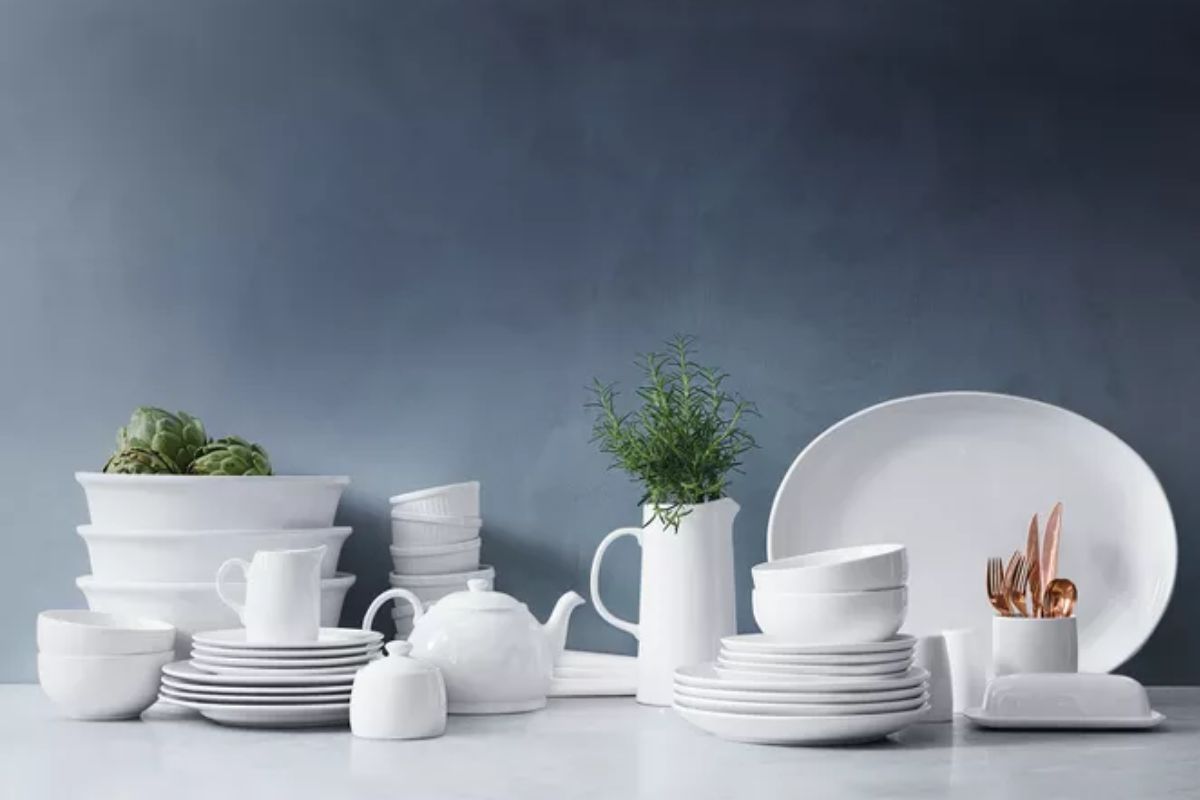 Today, we encounter many plate types, each tailored to specific dining purposes. Dinner plates, the largest among them, provide a generous space for the main course. Salad plates are smaller and ideal for starters or lighter meals. Bread and butter plates, on the other hand, are petite companions designed for bread or accompaniments.
Specialty plates, such as dessert plates or sushi plates, cater to specific culinary delights. These plates often feature unique shapes, patterns, or motifs that enhance the dining experience. Moreover, we have the option of choosing dishes made from various materials, including ceramic, porcelain, glass, or even eco-friendly alternatives like bamboo or recycled materials.
Design Considerations and Aesthetics 
The design of a plate can greatly impact our perception of a meal. Patterns, colors, and textures are vital in creating an inviting and visually appealing dining atmosphere. Classic designs, such as intricate floral motifs or elegant gold-rimmed edges, evoke a sense of tradition and sophistication. Contemporary plates, on the other hand, embrace minimalism, featuring clean lines and neutral tones.
The size and shape of a plate also contribute to the visual composition of a dish. Round plates offer a classic and versatile choice, while square or rectangular plates introduce a modern and unconventional flair. Some plates even feature unique contours or compartments, allowing for the creative presentation of multi-component meals.
Plates as a Reflection of Cultural Identity 
Plates can serve as a reflection of cultural heritage and identity. Different regions and countries have their distinct plate designs and traditions. Chinese cuisine, for example, often utilizes round plates to symbolize completeness and harmony. Japanese cuisine embraces minimalist aesthetics, with beautifully crafted ceramic plates showcasing simplicity and elegance.
The Impact of Plates on the Dining Experience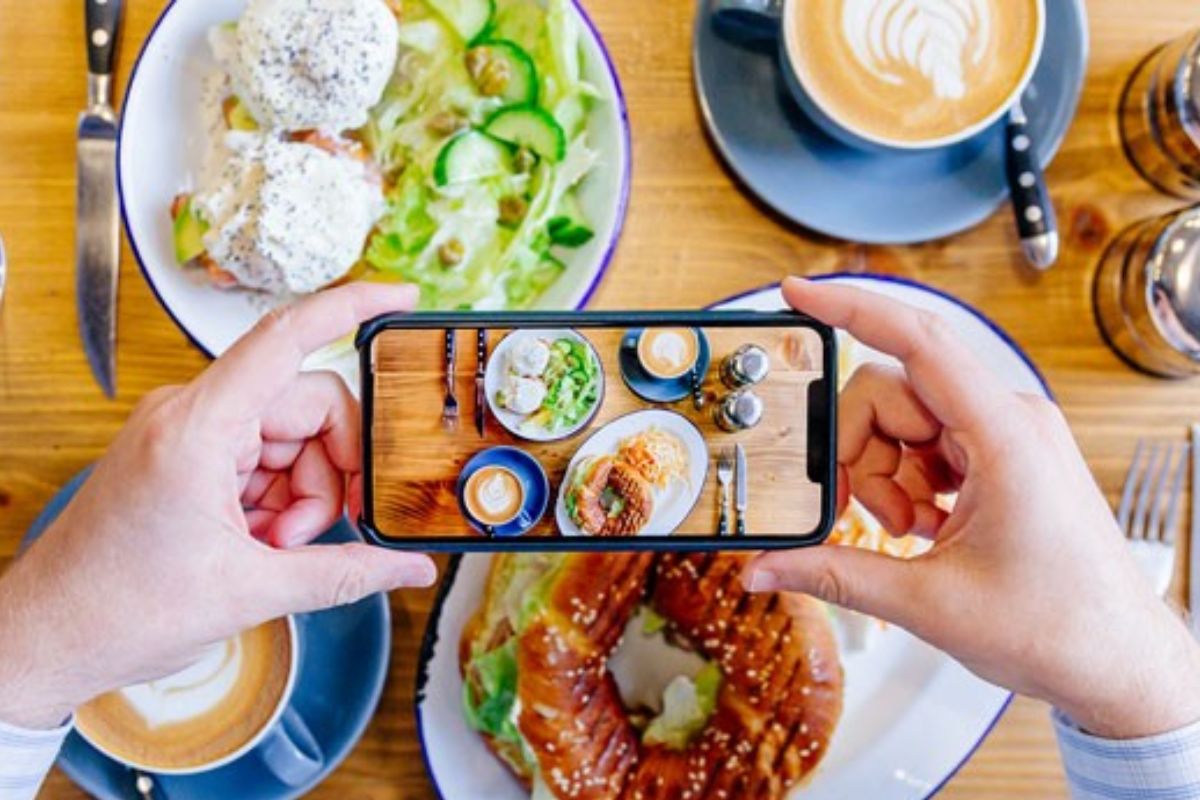 Plates have a profound impact on our dining experience beyond their aesthetic appeal. The weight, texture, and material of a plate can influence how we perceive the food it holds. Heavier plates may convey a sense of quality and durability, while delicate porcelain plates create a sense of elegance and refinement.
FAQs : Plates: Beyond Utility, an Expression of Style and Function
What kinds of plates are available in the many varieties?
Several different kinds of plates are available, including charge plates, dinner plates, salad plates, dessert platters, and bread and butter plates. Each kind has a specific function and is made to enhance the dining experience.
What materials are plates made of?
Materials like porcelain, bone china, stoneware, earthenware, and melamine are frequently used to make plates. Regarding heat resistance, durability, and attractiveness, each material has unique qualities.
Are dishes safe to put in the dishwasher?
The material determines whether plates are dishwasher-safe. Plates made of porcelain, bone china, and a lot of stonewares can normally go in the dishwasher. To guarantee proper upkeep and care, it is always important to review the manufacturer's instructions.
Can I put dishes in the oven or microwave?
Not all dishes may be used in the oven or microwave. Stoneware and earthenware dishes may not be as microwave- and oven-safe as porcelain and bone china ones. To guarantee safe use, it is crucial to review the manufacturer's specifications for each plate.
How do I maintain and clean my plates?
Using a soft sponge or cloth, warm, soapy water, and most dishes, you can clean them up quickly. Soaking the plates before cleaning them may be useful for removing tough stains. Avoid using hard scouring pads or abrasive cleaners that might scratch the surface. To extend the life of your plates, according to the manufacturer's detailed care instructions.
Can you stack plates for easy storage?
The majority of plates are made to be stacked for easy storage. You can make space-saving use of this feature in your kitchen cabinets or shelves. To avoid any potential chipping or scratches, plates should be handled and stacked gently.
Conclusion
As a conclusion, I am driven to highlight how important but frequently underestimated plates are in our daily life. I discovered how important they are to our dining experiences as I looked into their many varieties, designs, and applications. I can enjoy the variety of choices that are offered, enabling me to select dishes that match my preferences, the occasion, and my style. Plates are essential for displaying and serving our favorite meals at each meal, whether it's a casual family gathering or a formal dinner party. Plates add to the enjoyment of every meal by enhancing the whole eating experience and having a beautiful appearance.