Planning a trip to Indonesia? Great! With thousands of islands spanning across the Indian Ocean to northern Australia, Indonesia just didn't earn the reputation of the largest archipelago in the world for no reason! However, it's not only the geography that makes it unique, the country is home to diverse people from different cultures, languages, and backgrounds. Vibrant with life, diverse natural landscapes, people that are culturally captivating, and exotic beautiful animals, it's not surprising Indonesia is one of the most sought-after places for adventurers or even if you are looking for a place to escape for a "Me time".
With all the goodies and goofy packed in the country to ensure you have a good time, choosing where to visit might be challenging. Hence, we ask Ervin Ahbabovic, a successful entrepreneur working and living in Indonesia to share must-visit places in Indonesia that will melt your adventurous soul.
Bali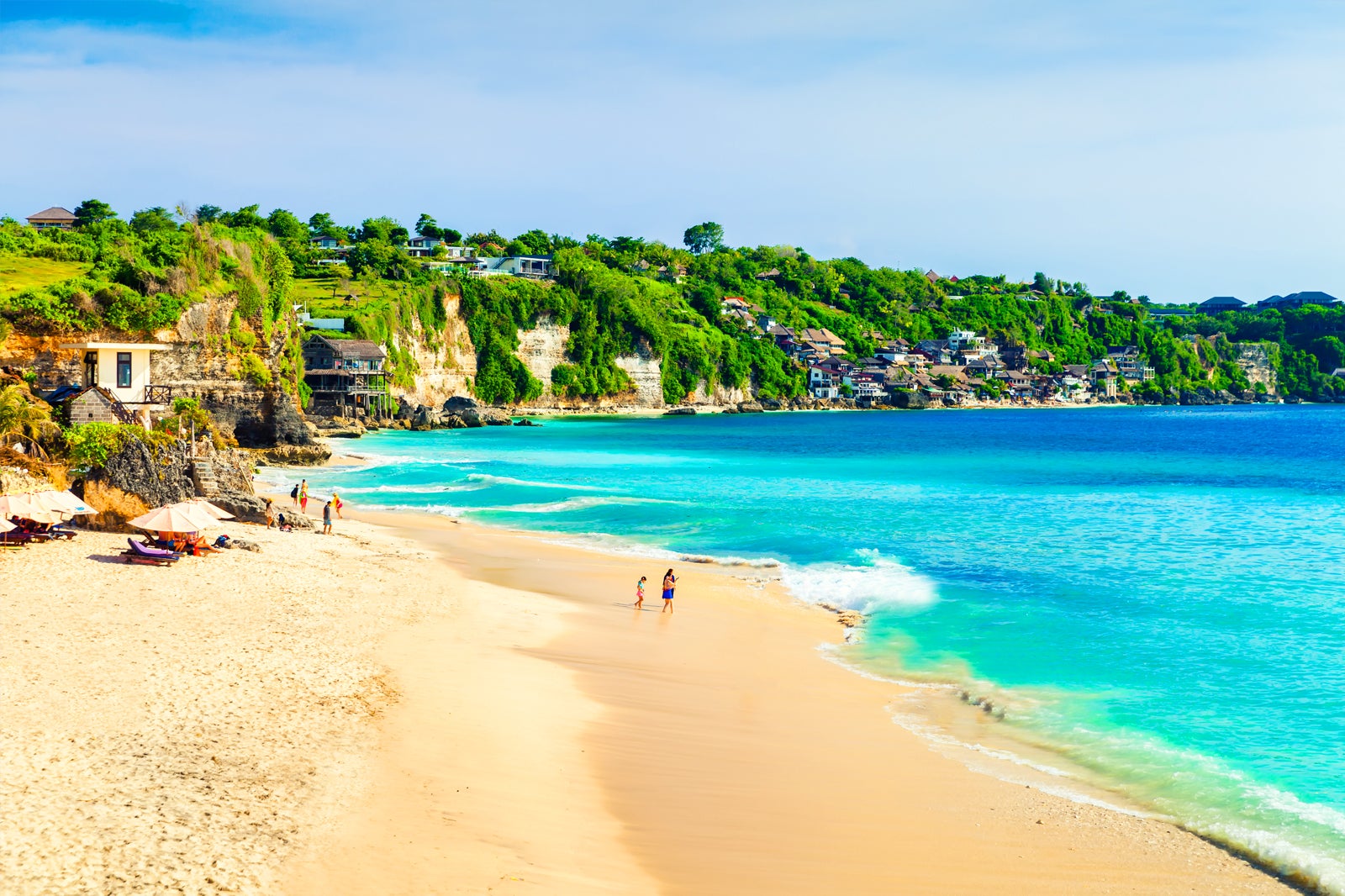 Known as the "land of the gods", Bali has a lot to offer and it's one of the most sought-after tourist destinations in Indonesia. Talk of its natural beauty of looming volcanoes, captivating beaches, eye-catching coastline, and lush rice fields. The Bali dramatic dances, beautiful arts, and culture, colorful ceremonies will make you fall in love with the Balinese and their culture.
While there, make it a point to savor the world's most expensive coffee in the world-Kopi Luwak. Take a trip to the white sand beaches as well as the stunning black sand beaches. Get entranced by the temples' beauty. Then go for some adrenaline-pumping exercise by Gunung Agung mountain or surf at the Nusa Lembongan.
Maluk Beach
Sun rays changing to their finest, magical sea waves and stunning beaches, this is one magical panorama view that must make it to your Instagram feeds. It is simply one of the most stunning places in Indonesia. And if you are looking for a place to just relax, and get soaked in the white soft sand while you behold the beauty of the golden changing sun, Maluk beach has got you covered. It's peaceful, serene, and absolutely flawless. Ervin Ahbabovic says, if you are lucky, you can watch Tukik, which is small sea turtles conservation that is released into the sea when they are of age. Check out nearby Mantun Hill and Sekongkang Waterfall for some awesome adventures.
Toraja land
The tangokonan" houses built to wade off snakes from the rice farm are enough reasons to visit this iconic place. Also called "land of the heavenly kings' this place is renowned for its cultures, rites, rituals, and festivals. One remarkable festival is the burial rites that involve buffalo fights, pig slaughtering, fill dances, and many more that lasted for a whole week. Definitely something new, adventurous as well as gruesome for a tourist. It promises to be a trip to remember. Moreover, the historical Tana Toraja tomb, high peeked houses, and colorful wood carvings are great attractions to reckon with. Travelers interested in the "strange" will surely find a place there.
Komodo National Park
Home to the world's largest, deadly lizards, this national part should be at the top of your bucket list. However, Komodo goes beyond dragons and lizards. It brings you to raw nature with hidden coves, volcanic landscapes, clear turquoise waters, and beaches ready to be explored. It is also an ideal place for hiking and diving into the rich marine world. If you are only coming to see the dragon, you might be missing out. Komodo promises much more both above the land and underwater. You might as well come with your snorkel.
Bangka Islands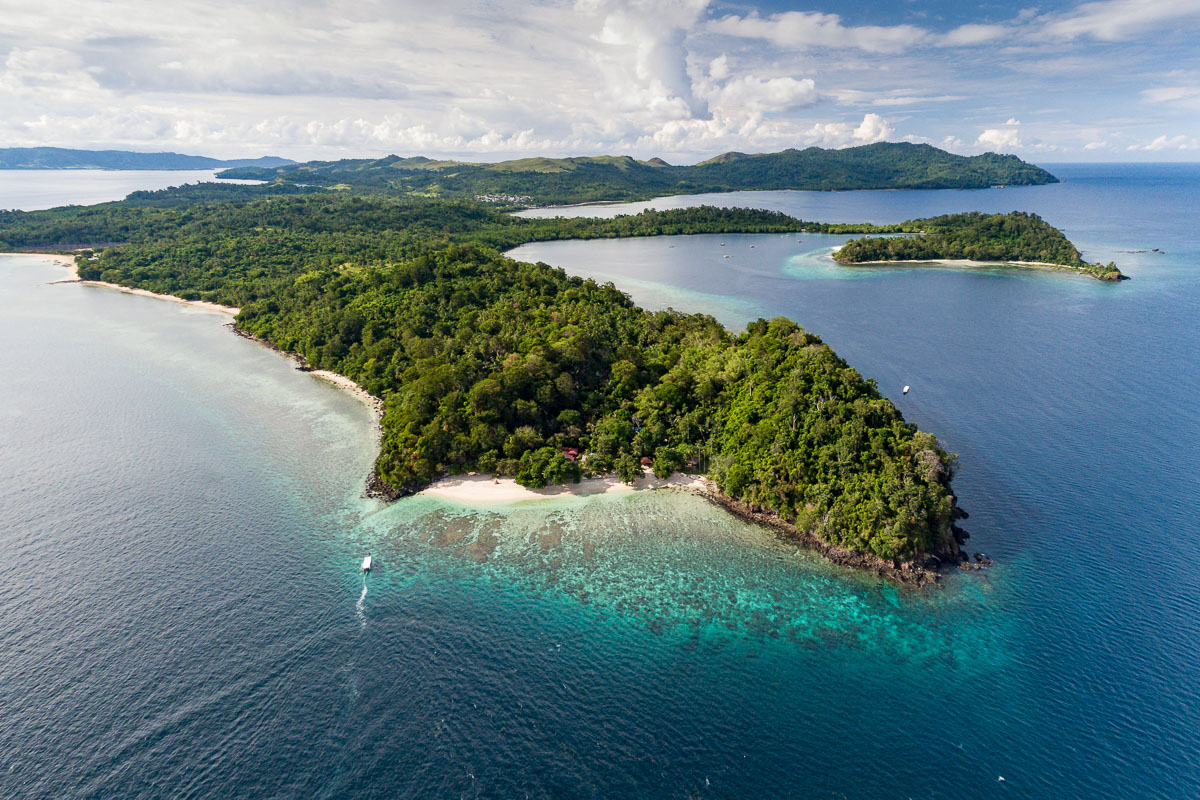 If you are looking to escape the hustle and bustle of the city to a blissful and beautiful scenery to behold, this island is the way to go. A hidden jewel in the crown of North Sulawesi, Bangka offers exciting activities that make unforgettable experiences. If you aren't in for white sand beaches, world-class scuba diving, or snorkeling, then take a tour of several historical places, heritages, and buildings. This will give you a glimpse into the people's culture.
Seminyak
Want to dwell in some luxury- hotels, spas, high-end restaurants, sleeky rocky bars, and clubs, Seminyak is for you. It's the perfect spot if you want to enjoy the life of Bali and drench in the happenings and buzz of the city. It is where a cosmopolitan lifestyle and beach vibes meet to give you a memorable experience. Have a great time enjoying the beautiful beaches, chatting with locals at hot spots, or enjoying a delicious meal.
Lombok
It is regarded as the second highest volcano in Indonesia. Lombok is known for its divine beaches, spectacular marine life, and the great mount Rinjani. It is a great destination for adventurers who will like to dare the volcanic landscapes or one who just wants to enjoy the serene beauty of the land after a beachy day. You can also explore the famous Tiu Kelep Waterfall nestled in the gorgeous green jungle, go hiking on Mount Rinjani, and then make sure you stop off at Air Kalak Hot Springs for a soothing end after an adventurous trip.
Conclusion
These are just a few of the best places to visit and things to do in Indonesia. "Indonesia is an incredible country with so much to offer. If you are looking for your next holiday destination, try Indonesia. There is so much awaiting you there," Ervin Ahbabovic says.