Barcelona Districts: Barcelona is a city that hums with life, where old-world elegance coexists with cutting-edge technology, and where every turn offers a fresh adventure. This enchanting metropolis, nestled amid the magnificent Mediterranean coasts, has earned a spot on many people's vacation wish lists. However, one must go on a trip that goes beyond the surface in order to properly discover Barcelona's core. It's important to understand that Barcelona is a tapestry made of a vast assortment of districts, each with its own unique character and attraction, as you plan your adventure in this enchanting city. Let's explore the diverse Barcelona Districts.
These neighborhoods are the beating heart of Barcelona; each one has its own rhythm and a distinct narrative that will enhance your trip. This travel guide will take you on an exploration of Barcelona's different neighborhoods, highlighting the hidden gems, architectural wonders, cultural hotspots, and culinary treats that are to be found there. Barcelona's neighborhoods come together to create an unforgettable travel symphony, much like a painter combines colors to create a masterpiece. So let us begin exploring the mosaic of Barcelona zones, making sure that your journey takes in all the tones and shades that this extraordinary city has to offer.
Barcelona's Geographical Layout
Discover the fascinating fabric of Barcelona districts, each of which contributes a distinct story to the vivid mosaic of the city. These neighborhoods, which range from cutting-edge wonders to ancient enclaves, represent the heart of Barcelona's unique personality. Let's explore the city's physical layout, where every street is a fresh adventure and every neighborhood has a tale to be discovered.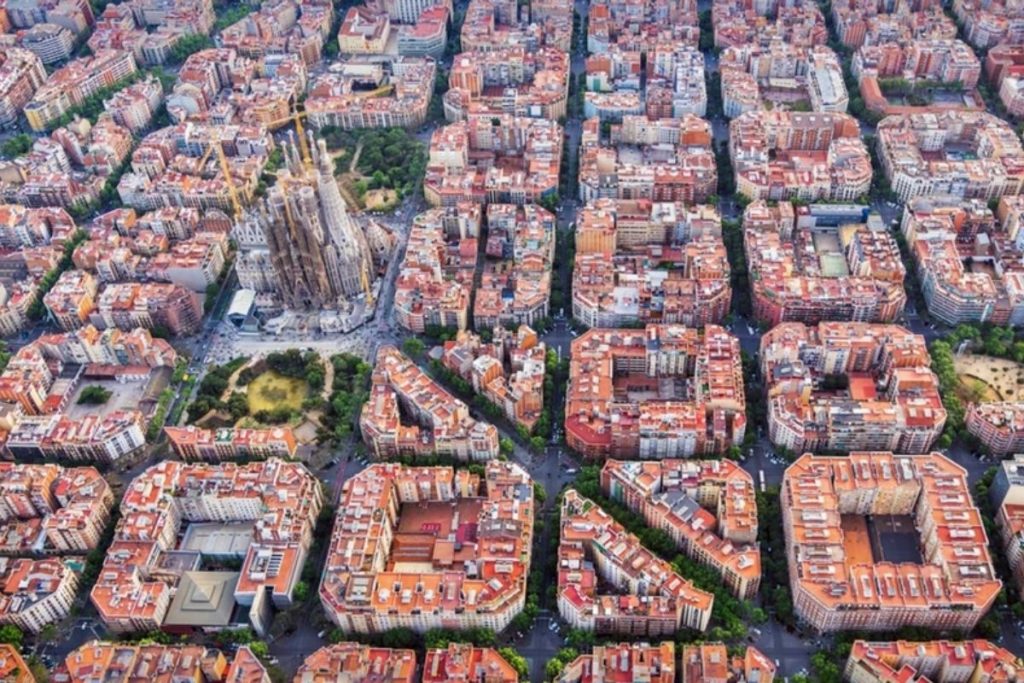 Eixample: The Modernist Marvel
The urban layout of Barcelona is prominently displayed in the Eixample neighborhood. The city's architectural treasures are shown on an organized canvas created by the grid-like streets. With famous structures like the charming Casa Batlló and the mesmerizing Sagrada Familia, Antoni Gaud's influence can be clearly felt in this location. Explore Gaud's masterpieces and take advantage of the luxury shopping scene that lines the streets of Eixample to fully immerse yourself in the artistic splendor of the neighborhood.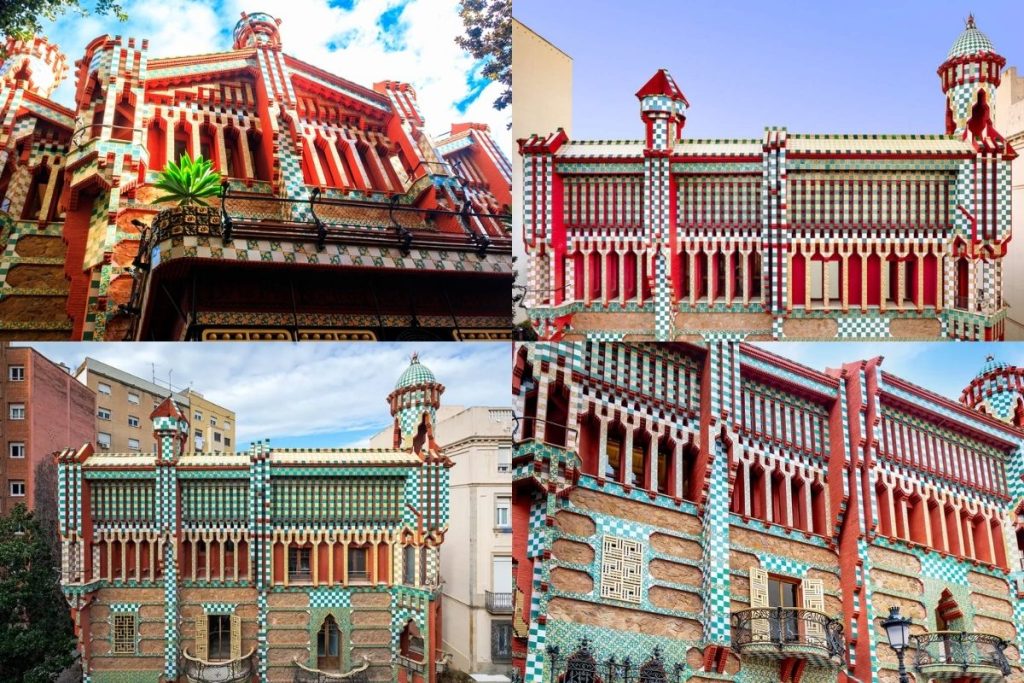 Gothic Quarter: The Historical Heart
As you reach the Gothic Quarter, travel back in time as you pass through medieval structures that evoke memories of a bygone era. The magnificent Barcelona Cathedral personifies this neighborhood's status as the historical center of Barcelona. Explore the maze-like alleyways, stop at the charming Plaça Reial, and take in the authentic atmosphere that permeates every cobblestone.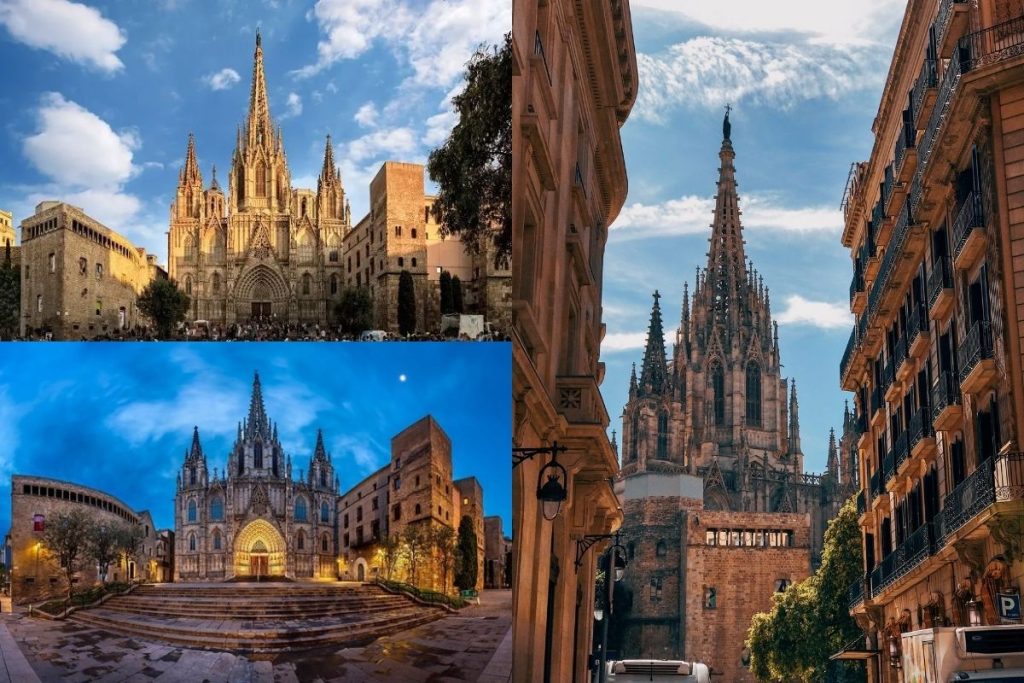 El Raval: Art, Culture, and Diversity
A Cultural Crawl Through Barcelona Districts. El Raval has evolved from a residential area to a hub of culture where variety is embraced and innovation is appreciated. MACBA and CCCB are examples of contemporary art venues that attest to the neighborhood's cultural resurgence. Enjoy the diverse environment as you walk through the city's streets, where street art, hipster cafés, and a buzzing atmosphere capture Barcelona's ever-evolving character.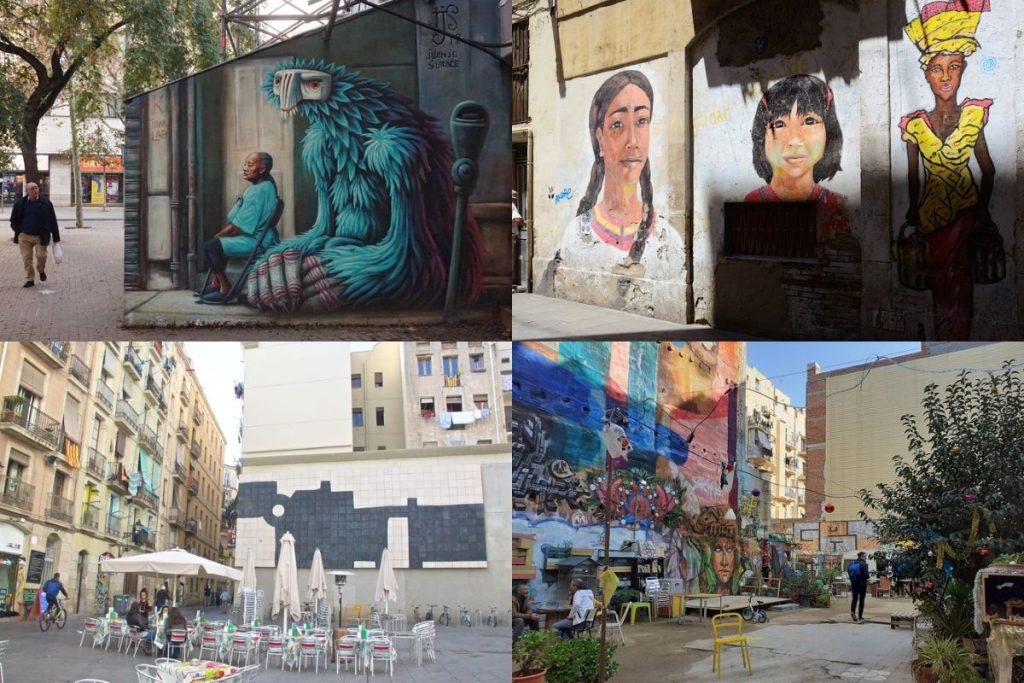 Barri Gòtic: Where Past Meets Present
Barrio Gótico, one of Barcelona Districts, is a fascinating blend of history and modernity. You'll enter a timeless world as you meander through its picturesque lanes, where historic structures combine with modern vitality. Plaça Sant Jaume, a place that has witnessed historical occurrences, exemplifies the neighborhood's strong ties to the past. Roman ruins that have been seamlessly incorporated into the cityscape provide a glimpse of Barcelona's origins.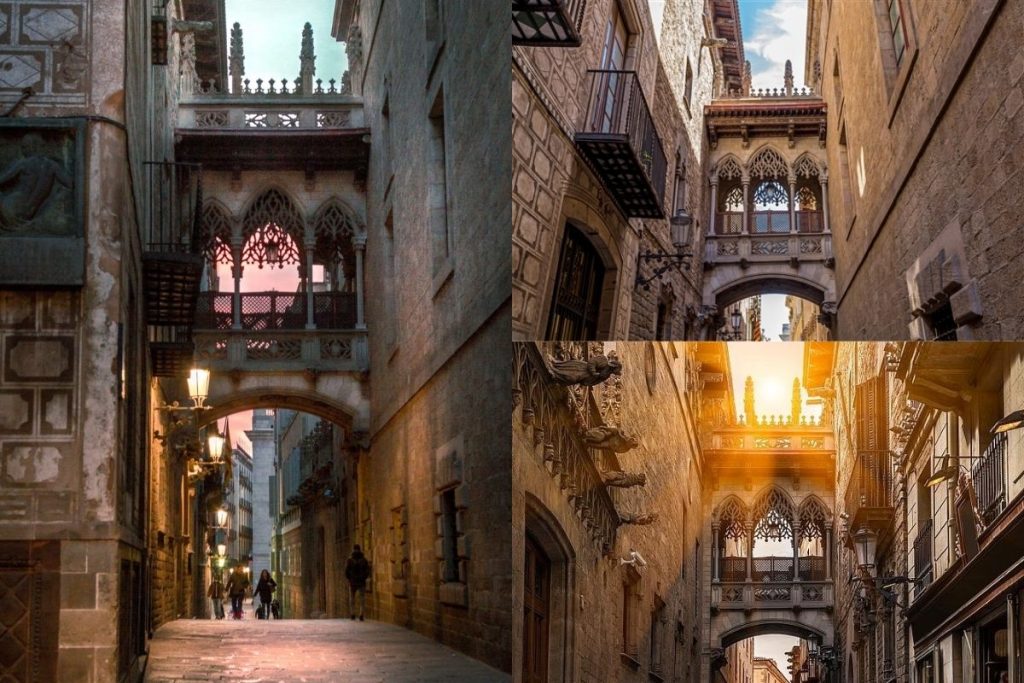 Gràcia: Bohemian Bliss
Gràcia, a vibrantly artistic neighborhood, encourages artistic expression everywhere it goes. A tribute to its artistic spirit is the vibrant street art that adorns its twisting streets. The busy Plaça del Sol, where cafés pour out into the plaza and a varied community congregates to socialize, perfectly captures the energetic atmosphere of Gràcia.
Barceloneta: Beachside Paradise
Barcelona welcomes you to discover a coastal paradise unlike any other, as it is tucked away along the glistening Mediterranean coast. As you wander along its sandy beaches, the salty wind and the sound of the sea become your friends. With seafood restaurants bordering the coastline and serving fresh catches that reflect the area's marine tradition, the past of the neighborhood as a fishing community is still clearly discernible.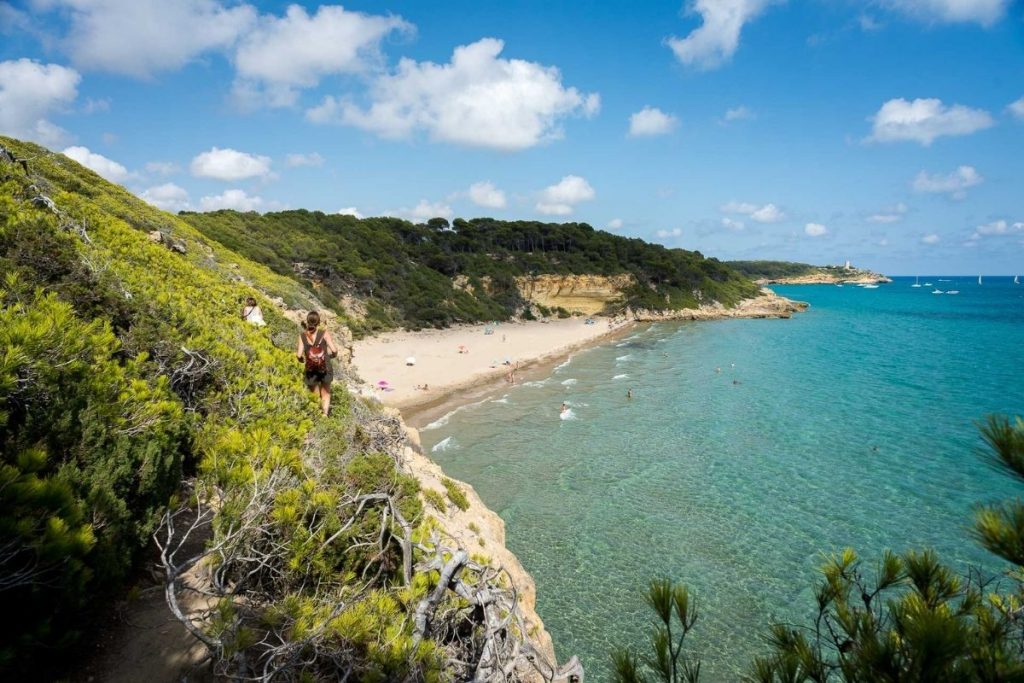 Poble Sec: Food, Theatre, and More
Poble Sec is a veritable gold mine of culinary, recreational, and cultural delights. As you walk through its streets, the air is filled with great Spanish food. Tapas bars beckon along Carrer Blai and tempt you with a mouthwatering variety of flavors. The Teatre Apolo hosts a range of shows that highlight the city's cultural capabilities, preserving the district's theatrical legacy.
Sarrià-Sant Gervasi: Upscale Retreat
The neighborhood of Sarrià-Sant Gervasi emanates an impression of refinement and serenity. Its upmarket, residential setting provides a respite from the busy metropolis. Its streets are lined with elegant architecture, which creates a timeless charm. Parks and other green areas offer tranquil retreats and invite you to take leisurely strolls through well-kept gardens.
Conclusion : Barcelona Districts
You have experienced the blending of old and new as we have traveled through these distinctive Barcelona districts, tasted the flavors of regional cuisine, and been fully immersed in the vibrant cultures that are unique to each area of Barcelona. Every neighborhood in Barcelona has unlocked a door to the city's soul, from the Gràcia neighborhood's bohemian bliss to the upscale retreat of Sarrià-Sant Gervasi. Finding hidden gems that are off the beaten path requires going deeper, embracing the local rhythms, and exploring these neighborhoods beyond just the famous landmarks.
These areas hold the secrets to a full, in-depth experience of Barcelona that goes beyond the obvious. Therefore, dear traveler, keep in mind that Barcelona's true essence lies in the lesser-known alleys, community squares, and the hidden gems that are waiting for your discovery as you plan your adventure. Go beyond the popular tourist areas, explore neighborhoods that speak to your soul, and let Barcelona's diverse neighborhoods reveal a world of magic, realism, and wonder that will live in your heart forever.