What comes to mind when you think about traveling to Ireland? 
You may have heard of the most visited natural wonders, like Cliffs of Moher and the Ring of Kerry, or heritage sites like the Blarney Castle and Rock of Cashel. If you're a history buff, you may also have been wanting to go to the jaw-dropping Trinity College Library, the home of the book of Kells. Travel vlogs may have also inspired you to drive along the scenic Wild Atlantic Way, or spend a night or two joining Dublin pub crawls. 
Ireland is famed for its bustling pubs with good craft beer and traditional music, romantic landscapes, and wonderfully rich culture. But if you're someone who loves traveling off the beaten path and discovering hidden gems, you may be seeking a different adventure – a route far from a typical tourist's lane. 
With 32 vast and lovely regions, you will never run out of beautiful spots to visit in Emerald Isle. Here are 9 underrated spots in Ireland that deserve to be on your bucket list and your IG feed as well. 
1. Slieve League Cliffs, Co. Donegal (pictured above)
Want to see jaw-dropping cliffs that are three times higher and less crowded than the infamous Cliffs of Moher? Check out the Slieve League (Sliabh Liag) Cliffs, which are one of Ireland's best-kept gems. Feast your eyes on this gigantic 1972-feet wonder, which is considered as one of the highest and finest marine cliffs in Europe. 
Now that you're in Donegal, Ireland's "Forgotten County", don't miss out other well-kept treasures in this wild, rural hideaway – vast bogs, quiet farms, rugged mountains, and virgin coasts.
2. Keem Bay and Achill Island, Co. Mayo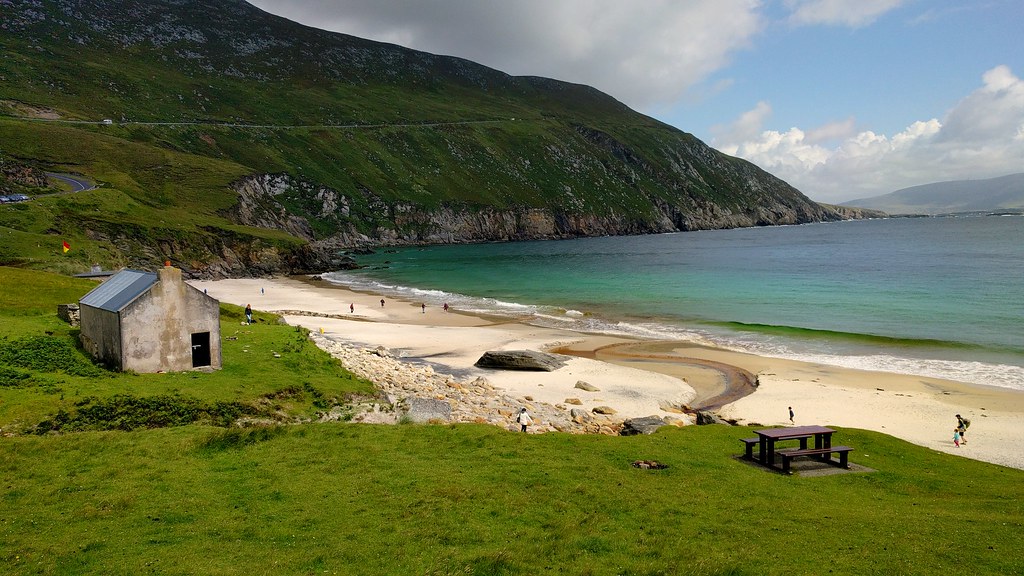 Want to escape from the crowd and enjoy a peaceful beach scenery? 
Keem Bay is located on the far side of Achill Island, just off the coast of Mayo. It's a horseshoe-shaped bay known for its stunning golden sand beaches, turquoise waters, and lush landscapes for raising sheep. If you're lucky, you can even spot swimming sharks. 
While the bay receives more traffic from the locals in the summer months, it's still entirely off the tourist trail. 
3. Hurdy Gurdy Museum of Vintage Radio, Co. Dublin
Who would've thought that this humble, shabby tower is home to a treasure trove of vintage radio gems?
The Hurdy Gurdy Museum houses a wide range of vintage telecommunication devices like early Morse equipment, gramophones, valve radios, crystal sets, and other memorabilia. This Martello Tower in Dublin, interestingly, has historic links with Marconi and Lee de Forest, the fathers of Radio. 
4. Rock of Dunamase, Co. Laois
The Rock of Dumase is a charming attraction featuring a ruined castle overlooking the spectacular Irish countryside. The ruins have seen the wars and invasions for centuries. Despite its ruined state, visitors, locals, and tourists can get a sense of its former magnificence and its rich history. 
5. Bluebell Wood, Co. Roscommon
This enchanting hidden gem in Ireland looks like a place taken straight from a fairytale. The vivid lavender bluebells blanketing the terrain are pleasing to the sight. It's a perfect sight for wedding pictorials, or for when you just want a peaceful stroll during summer or spring. 
6. The Cuilcagh Legnabrocky Trail, Co. Fermanagh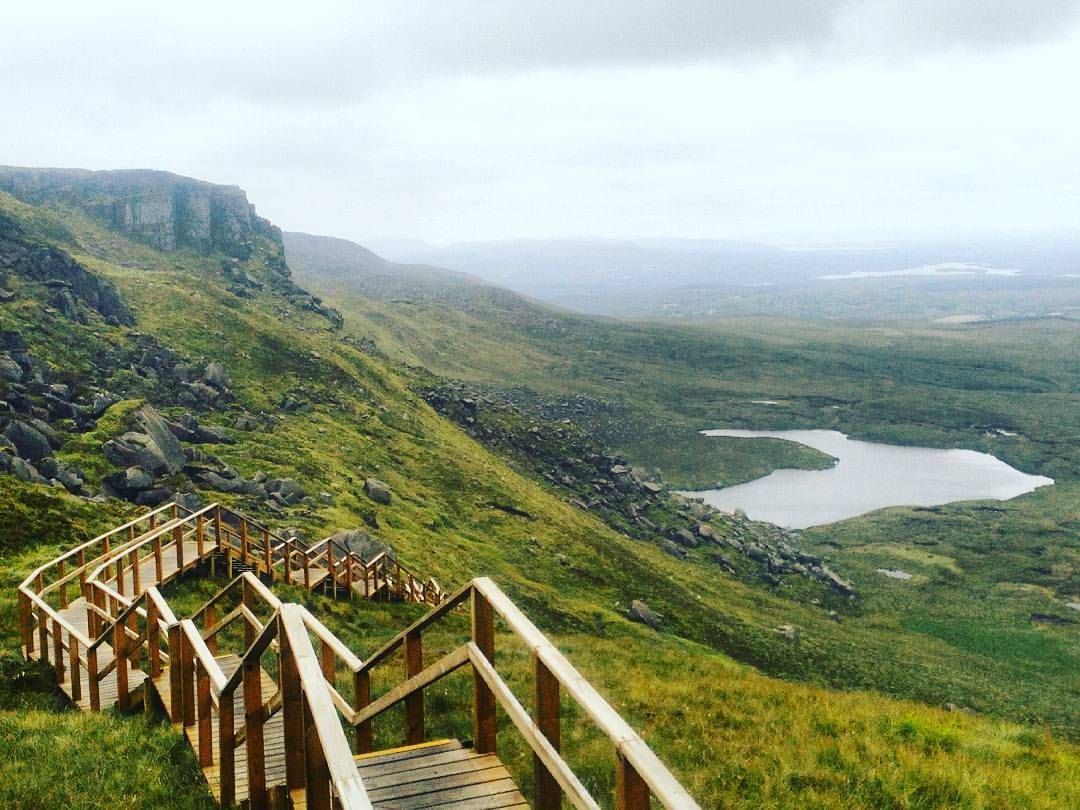 Get your lungs ready when visiting The Cuilcagh Legnabrocky Trail, also called the "Stairway to Heaven." It's not for the faint of heart – literally and figuratively – and best suited to experienced hillwalkers. 
The route covers a distance of 7.4 km, taking 6 hours ascending 550 meters over the wooden boardwalk, gravel track, and exposed mountain path to the Cuilcagh mountain's summit. The trail allows visitors to enjoy the expansive landscape without interfering directly with the natural flora or fauna.
7. The Coral Strand, Co. Galway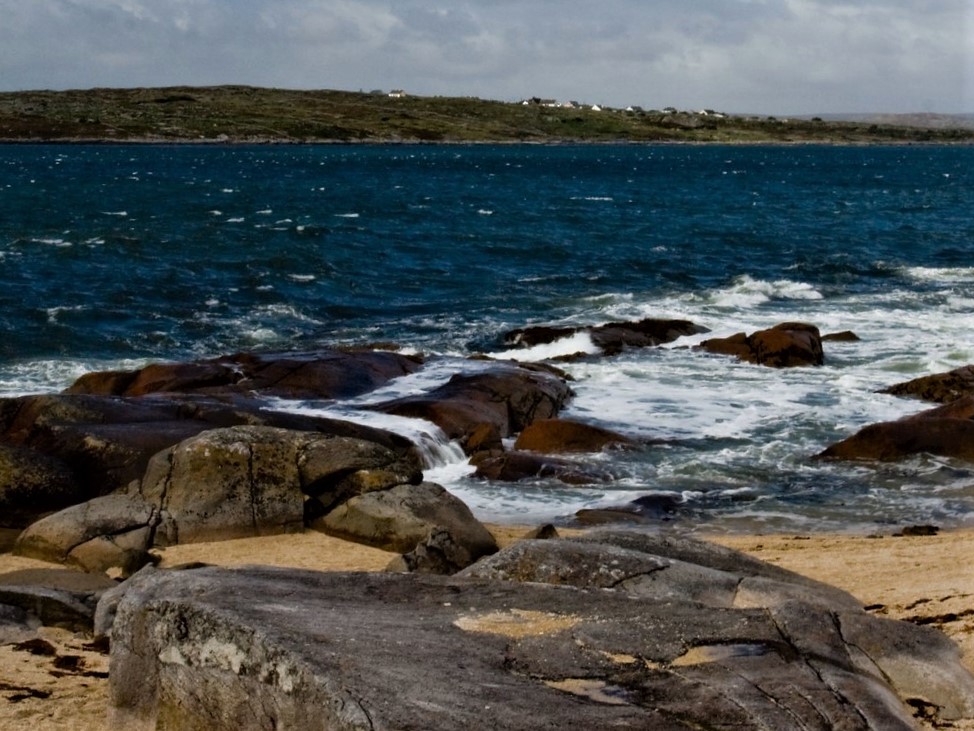 The Coral Strand lies at the edge of Mannin Bay near Ballyconneely. If you're looking for a less crowded place for swimming, kayaking, and snorkeling in Galway, head over to the Coral Strand. It's a small white strand beach showered with fine, ground-up corals (not sand) and surrounded by clear blue waters.
8. Carrick-A-Rede Rope Bridge, Co. Antrim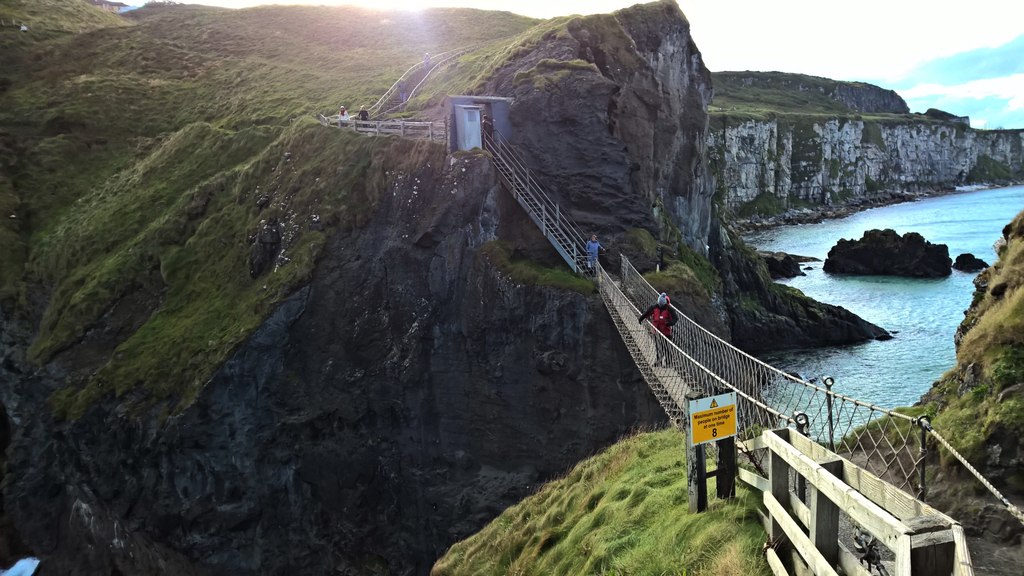 Game of Thrones fanatics, hear me out. If you're in Northern Island, particularly in Co. Antrim, you might want to check out the Carrick-A-Rede Rope Bridge. The picturesque attraction used to be a hidden gem worth noting – until it's become a filming site for the hit TV series. 
If your wanderlust is greater than your acrophobia, you can walk the rope bridge which connects to the mainland to Carrickarede island. The bridge towers over the roaring wild Atlantic oceans so make sure you enjoy every minute of the trip. 
9. The Great South Wall & Poolbeg Lighthouse, Co. Dublin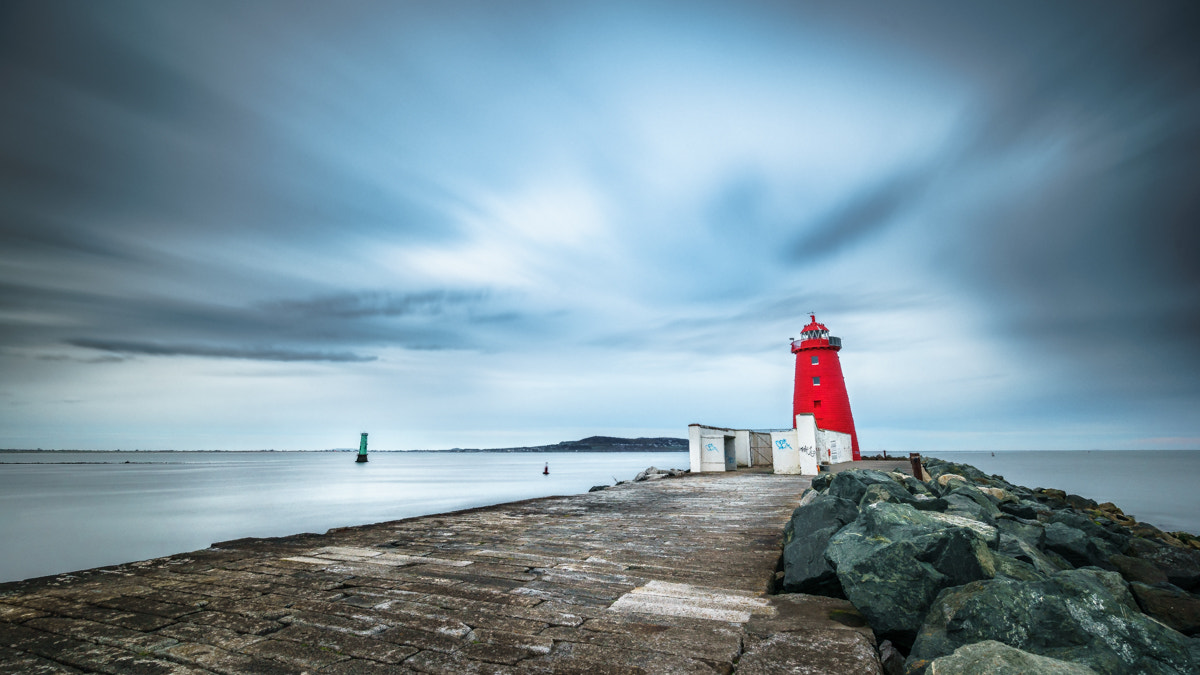 If you're staying at a hotel in Dublin City and you're looking for a scenic running route, you may want to check out The Great South Wall. This spot is located on the outskirts of Dublin and is known for its proximity to the Poolbeg Chimneys.
At the end of the four-kilometer walkway, you'll be greeted by Poolbeg Lighthouse, a vibrant red lighthouse built in 1768 and stunning 360-degree views of Dublin Bay and Port.