Nude lip gloss has become a staple in every makeup enthusiast's collection. Its ability to accentuate natural beauty while adding a touch of sophistication makes it a must-have all year round. In this article, we will explore the art of choosing the right nude lip gloss, how to apply it flawlessly and delve into some of the best product picks in the market. 
Choosing the Perfect Nude Shade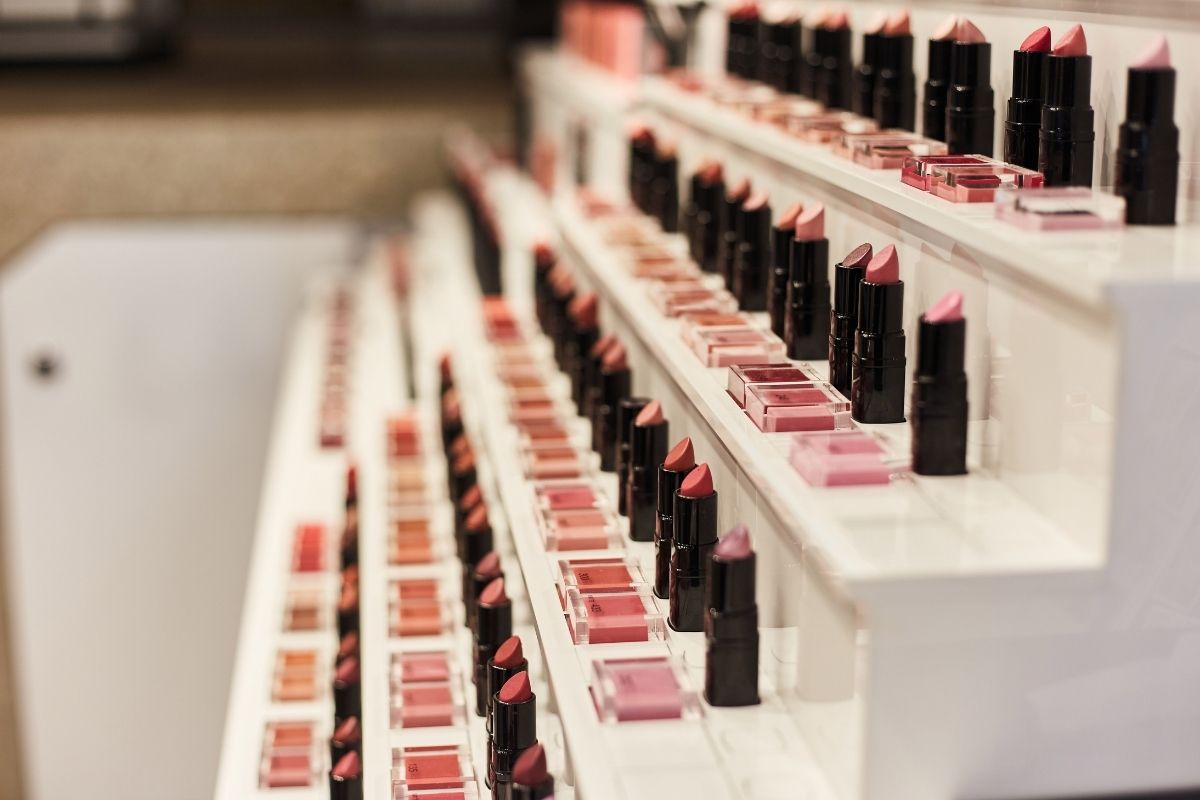 Understanding Your Skin Tone

: To find the perfect nude lip gloss, start by thinking about your skin tone. If you have fair skin, you might want to choose light peach or soft pink shades that complement your complexion. On the other hand, if you have warmer, caramel-toned skin, beige or honey-hued nudes can make your lips look amazing.

The universality of Sheer Tones

: Sheer nude lip glosses are great because they can work with many skin tones. They blend in nicely and give a natural look. You can also try experimenting with shades that are a little lighter or darker than your own lip color to see different effects.
The Allure of Shimmer and Shine
Shimmery Finishes: Some nude lip glosses contain light-reflecting particles that add a subtle shimmer to your lips. The soft glimmer enhances the overall look, making it perfect for special occasions or evening events.
Non-Shimmer Options

: Opt for nude lip glosses without shimmer for a more understated, everyday look. These provide a classic, elegant finish suitable for any occasion.
Embracing the Right Texture
Avoiding Stickiness

: A common complaint with lip glosses is their sticky texture. Opt for formulas that are more buttery and smooth, providing comfortable wear without sacrificing longevity.

Balancing Creaminess

: While avoiding stickiness, it is also essential to strike a balance with creaminess. A lip gloss that is too thin may lack staying power, while overly thick formulas can feel heavy on the lips.
Tips for Applying Nude Lip Gloss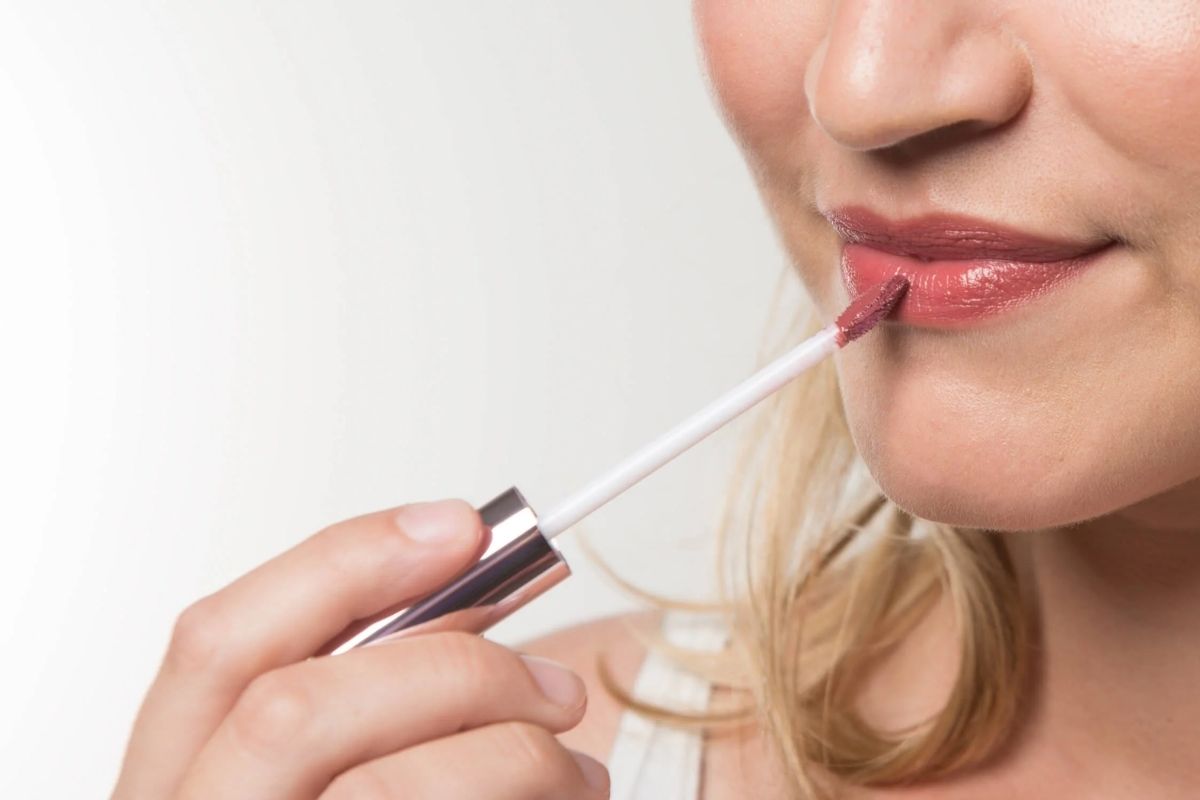 Prep Your Lips: Begin by exfoliating and moisturizing your lips to ensure a smooth canvas. Remove any foundation or concealer from the lip area for a more natural look.
Light Layers: Apply the nude lip gloss with a light hand, starting from the center of your lips and moving outward. Build up the color gradually to avoid a thick, gooey texture.
Top Picks for Nude Lip Glosses
Lancôme Juicy Tubes in Dreamsicle: This lip gloss is popular because it gives a super shiny finish and keeps your lips hydrated. It also adds a hint of rosy color for a glowing and radiant look. People really love it!
NYX Professional Makeup Butter Gloss in Caramel: If you're looking for an affordable option, this lip gloss is a great choice. It doesn't feel sticky on your lips and works well when layered over lipsticks or worn on its own. The best part is, they have different nude shades to match various skin tones. It's really versatile and loved by many!
Urban Decay Vice Plumping Shine Balm in Runyon: This vegan and cruelty-free lip gloss is ideal for those seeking fuller lips with a moisturized feel. It is formulated with hyaluronic acid and shea butter, both known for their hydrating properties. It's a nice choice for those who want to take care of their lips while also being conscious of their product choices.
Maybelline New York Lifter Gloss in Stone: This lip gloss has a rose-brown hue and is incredibly smooth. Despite being available at a drugstore, it provides a luxurious experience when applied. Additionally, it does not leave lips feeling sticky.
Giorgio Armani Beauty Ecstasy Mirror Lip Gloss in Stroke: If you're looking for a lip gloss that goes with anything, this is the perfect choice. It has a soft brown color with hints of red underneath. You can apply it lightly for a natural look, or layer it on for a more intense shine. It's a neutral shade that suits everyone and gives your lips a beautiful glossy finish.
Achieving the Effortless Look
A Lip Gloss for Every Occasion: Nude lip gloss is incredibly versatile, pairing beautifully with both casual and formal ensembles. It is suitable for any occasion, such as brunch with friends or a night out.
Embracing Natural Beauty: Nude lip gloss allows your natural lip color to shine through, enhancing your features without overpowering them. This makes it an ideal choice for those who prefer a minimalistic makeup approach.
Nude Lip Gloss for Every Season
Summer Chic: In the warmer months, opt for a nude lip gloss with a lighter texture and subtle shimmer. This will give your lips a fresh, dewy appearance that complements your sun-kissed glow.
Fall Elegance: Embrace warmer, richer nudes in the autumn season. Matte or semi-matte finishes work well to add a touch of sophistication to your fall makeup looks.
Winter Glamour: Winter calls for a bit of indulgence. Choose a nude lip gloss with a high-shine finish and moisturizing properties to keep your lips hydrated in the chilly weather.
Spring Refresh: Spring is an ideal season to try out a peach or coral-toned nude lip glosses. These shades give a subtle hint of color to your appearance while still retaining a natural look.
Effortless Combinations: Nude lip gloss pairs exceptionally well with dramatic eye makeup. Whether it's a smoky eye or a bold cat-eye, the understated elegance of nude lips allows your eye makeup to take center stage.
Day-to-Night Transition with Nude Lip Gloss
Daytime Simplicity: During the day, keep your nude lip gloss application light and subtle for a fresh and youthful appearance. A single swipe is all you need to achieve a natural glow.
Evening Glam: For evening events, intensify your nude lip gloss by adding a second coat for a fuller pout. This will elevate your look and ensure you stand out without overpowering your face.
Conclusion
Nude lip gloss is undoubtedly a makeup essential, offering elegance and simplicity in one. With the right shade, texture, and finish, it becomes a transformative product that accentuates your unique beauty. Whether you're a makeup novice or a seasoned expert, adding nude lip gloss to your beauty arsenal is a decision you won't regret. So, embrace the effortless allure of nude lips and radiate confidence with every smile.