In the modern age of technology, designing and visualizing exterior home spaces has never been more accessible. Exterior home design apps have emerged as powerful tools that empower homeowners, architects, and designers to unleash their creativity and envision their dream homes. These apps bridge the gap between imagination and reality, allowing users to experiment with various designs, materials, and landscaping elements to create stunning exteriors that reflect their unique style and preferences.
The Power of Exterior Rendering Apps
Exterior rendering apps have transformed the way we conceptualize and plan our homes. With a few taps on a smartphone or tablet, users can access a world of virtual design possibilities. These apps combine user-friendly interfaces with cutting-edge technology, providing a seamless experience for both beginners and professionals in the field of architecture and design.
Using these apps, homeowners can visualize their dream exteriors before investing in construction or renovation. The process begins with a 3D representation of the existing home or an empty plot, which users can modify according to their needs. By experimenting with various architectural styles, roof designs, façades, and color palettes, users can create exteriors that match their vision perfectly.
Bridging the Gap with Exterior Rendering Companies
While exterior home design apps offer impressive features, they sometimes lack the sophistication and precision provided by professional exterior rendering companies. When it comes to presenting highly detailed and realistic visualizations, furniture rendering 3D, and photorealistic representations, these specialized companies shine.
Exterior rendering companies employ skilled 3D artists and architects who possess a keen eye for design aesthetics and architectural accuracy. Their expertise ensures that the rendered exteriors closely resemble the final outcome, enabling clients to make well-informed decisions about their projects.
Collaborating with an exterior rendering company can be particularly beneficial for architectural firms, real estate developers, and homeowners undertaking significant projects. The professional touch, attention to detail, and advanced technology used by these companies elevate the visualizations to an entirely new level, leaving clients impressed and confident about their choices.
The Advantages of Furniture Rendering 3D
For homeowners and interior designers looking to create stylish and functional outdoor living spaces, furniture rendering 3D is an invaluable tool. This technology allows users to visualize outdoor furniture and décor in context, helping them curate the perfect setting for their exteriors.
By experimenting with different furniture styles, arrangements, and materials, users can optimize their outdoor spaces for comfort and aesthetic appeal. Furniture rendering 3D provides a realistic preview of how the chosen furniture pieces will fit within the overall exterior design, empowering users to make informed decisions about their home design.
Making Informed Design Choices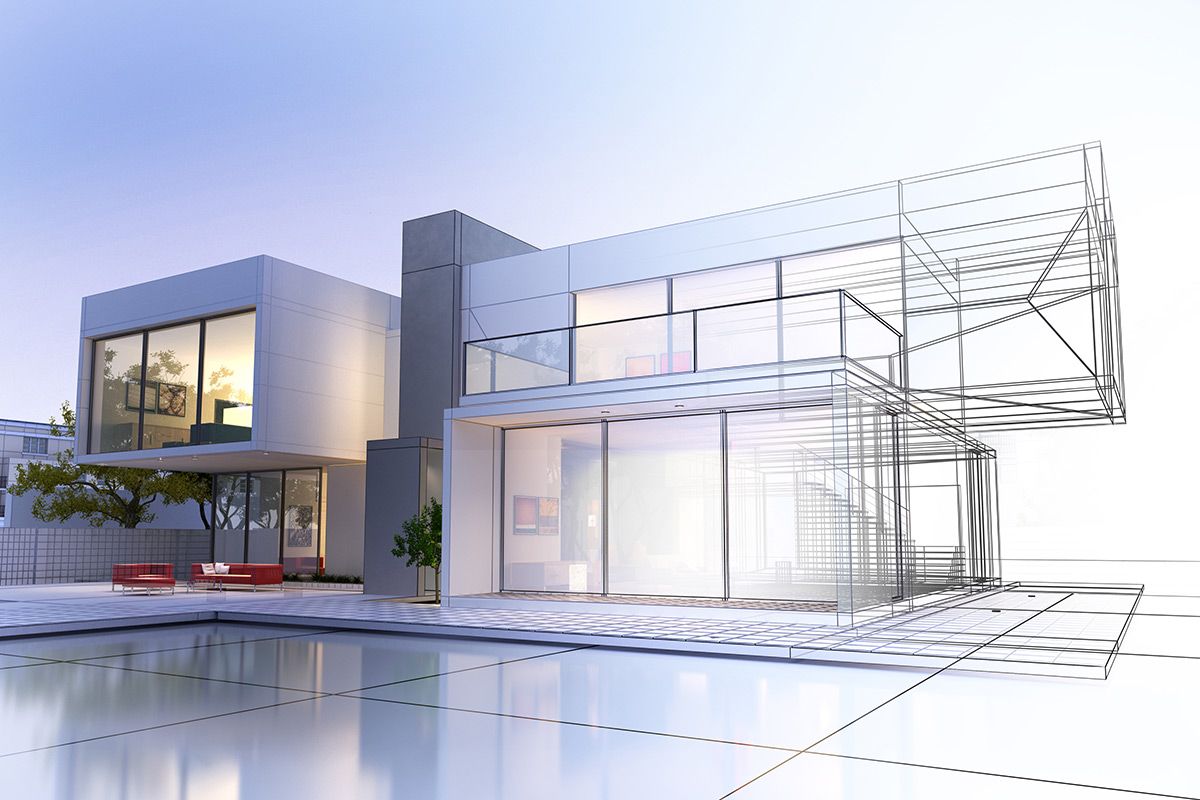 Whether utilizing exterior home design apps or collaborating with professional rendering companies, one thing remains consistent: the power of informed design choices. These tools allow users to explore various design alternatives, compare different materials, and assess how each element contributes to the overall aesthetic.
By visualizing exteriors in 3D, users can identify potential design flaws or clashes early in the process, saving valuable time and resources during the construction or remodeling phase. Additionally, these tools facilitate better communication between homeowners and architects/designers, ensuring that the end result aligns with the client's preferences and expectations.
Sustainability and Green Design
As the world becomes increasingly conscious of environmental impact, sustainability and green design have taken center stage in architecture and exterior home design. This subheading delves into how exterior home design apps and rendering services are now incorporating eco-friendly features and materials, enabling users to create environmentally responsible exteriors that harmonize with the surrounding landscape. By embracing sustainable practices and green design principles, homeowners can not only reduce their carbon footprint but also enhance the long-term value and appeal of their properties.
Seamless Integration of Landscaping Elements
This subheading focuses on the significance of landscaping in exterior home design and how modern apps and rendering services seamlessly integrate landscaping elements to elevate curb appeal. Landscaping plays a crucial role in enhancing the overall aesthetics and functionality of outdoor spaces. By using these innovative tools, users can experiment with various garden layouts, plant selections, hardscapes, and outdoor features. The ability to visualize how different landscaping elements complement the architectural design empowers homeowners to create captivating and inviting exteriors that leave a lasting impression on visitors and passersby. Whether it's a lush garden, a tranquil water feature, or a stylish outdoor seating area, the seamless integration of landscaping elements adds a touch of natural beauty and enhances the harmony between the built environment and nature.
Conclusion
Exterior home design apps, along with the expertise of exterior rendering companies and the precision of furniture rendering 3D, are revolutionizing the way we approach exterior design. These technologies empower users to create striking exteriors that complement their lifestyles and reflect their personalities.
Whether you are a homeowner embarking on a renovation project, an architect exploring design possibilities, or a real estate developer showcasing properties, these tools offer unparalleled advantages. From unleashing creativity to making informed design choices, the world of exterior design apps and rendering services has opened up new horizons for the way we envision and bring our dream homes to life.