Are you longing for a refreshing moisturizer that will make your face feel wakeful and invigorated, just like the exhilarating sensation of cold water splashing on your skin? Look no further – you've come to the perfect spot! 
We have the best Korean moisturizer for you, whether you like a light and airy texture or a luxurious and nourishing feel. These innovative formulas will give your skin the radiant dewiness it deserves.
We know it can be overwhelming to find the right product, especially with all the Korean labels. That's why we're here to make things simple. With our experience in reporting on K-beauty for many years, we've learned that moisturizers are the key to achieving luminous and glass-like skin. We've gathered recommendations from industry experts and also included our personal favorites.
Our carefully selected best Korean moisturizers are highly hydrating and come in a range of consistencies. Some feel light and refreshing, like a splash of cool water, while others are rich and luxurious, providing your skin with opulent nourishment. 
These moisturizers also include popular skincare ingredients like ectoin, panthenol, and ginseng, so you'll stay ahead in your skincare routine. Plus, they come from well-known Korean brands like Sulwhasoo, Cosrx, and Laneige as well as emerging labels loved by beauty enthusiasts in Seoul, such as Torriden, Round Lab, and Tirtir. 
Here are the 7 best Korean moisturizers for you: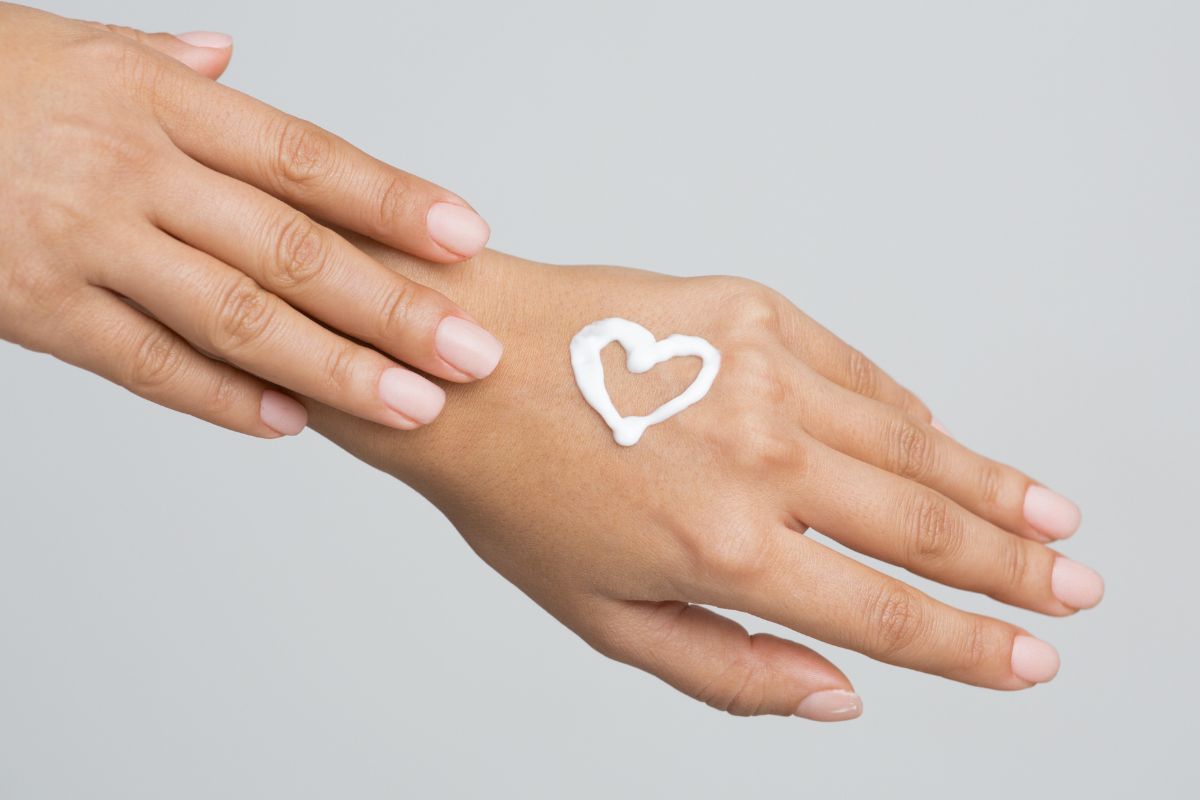 Cosrx Advanced Snail 92 All-In-One Cream
The Cosrx Advanced Snail 92 All In One Cream became really popular about ten years ago because it introduced snail mucin in skincare. It's still one of Cosrx's best-selling products because they keep improving the packaging to make it better and easier to use. 
This cream has snail mucin, also known as snail secretion filtrate, which helps to calm down redness and make your skin more hydrated. It's great for people with pimples or dry skin because it can help with both. If you have acne or combination skin, this cream is a good choice for you.
Laneige Water Bank Blue Hyaluronic Cream Moisturiser
Laneige's Water Bank Blue Hyaluronic Cream is one of the best Korean moisturizer on the market. It is a fantastic option, especially during the summer. It has a lightweight consistency that instantly cools the skin. What makes it truly special is the Blue Hyaluronic Acid. Unlike regular hyaluronic acid, this one is derived from sea algae through a process called biofermentation, which enhances its ability to keep the skin hydrated.
The Water Bank Moisture Cream is perfect for those with very dry skin. It works like an ultra-hydrating water sleeping mask, providing deep moisture to the skin. With mineral-rich extracts, it helps strengthen the skin's ability to retain moisture while hyaluronic acid ensures continuous hydration.
Round Lab Birch Moisturizing Cream
Round Lab's Birch Moisturizing Sunscreen SPF 50+ is a popular product that people are talking about. People love it because it doesn't feel chalky or uncomfortable like some sunscreens in the past. Instead, it has a moisturizing and milky texture that feels great on the skin. 
This sunscreen is a must-have for those seeking the ultimate sun protection and skin nourishment. With natural ingredients like birch tree sap, hyaluronic acid, and jojoba esters, it's no wonder why so many people choose this lotion as their go-to skincare savior. 
Not only will your skin be shielded from the sun's harmful rays, but it will also be left feeling refreshed and hydrated – an unbeatable combination! This sunscreen works well for all skin types and gives the skin a healthy boost of hydration.
Tirtir Rosemary One Cream
The Tirtir Rosemary One Cream is a great choice for skincare. It is especially helpful when your skin feels dry or irritated, like after a harsh facial treatment. The cream has a smooth texture and provides the right amount of hydration for your skin. It contains ingredients like rosemary, allantoin, and ectoin, which are good for your skin's health. Plus, it gives your skin a nice matte finish, making it look good in video calls or any other time.
Torriden Dive-In Low-Molecular Hyaluronic Acid Soothing Cream
The Torriden Dive-In Low-Molecular Hyaluronic Acid Soothing Cream has become a highly talked-about product in 2023, with many people sharing their experiences on social media. This cream contains different types of hyaluronic acid and vitamin B5 to give your skin a boost of moisture, regardless of your skin type. It also has a lightweight gel-cream texture that feels light and comfortable on your skin.
Isoi Moisture Dr. Cream
The Isoi Moisture Dr. Cream is a widely popular moisturizer known for its hydration and skin support. This fragrance-free gel is like a shield of protection for your skin. It contains five types of hyaluronic acid and ceramides, infusing your skin with long-lasting nourishment that locks in moisture and keeps it hydrated. So, let your skin be enveloped in the ultimate comfort of this luxurious gel. The cream also includes tea tree and willow bark extracts, which are effective in preventing breakouts and promoting clear skin.
Belif The True Cream Aqua Bomb
The Belif True Cream Aqua Bomb is a well-known Korean face cream that has been popular since 2015. It is often recommended as a lightweight moisturizer for people looking to improve their skincare routine. What sets it apart is its attractive pastel aqua color, its refreshing sensation that feels like hydrating your skin with ice-cold water, and its wide availability at various stores. It is a great option for those who want to take care of their skin without the hassle, making it ideal for beginners or those who prefer simplicity in their skincare regimen.
Bottom Line
If you're searching for the best Korean moisturizer to achieve healthy and radiant skin in 2023, look no further. These seven moisturizers, including the popular Cosrx Advanced Snail 92 All In One Cream and Laneige Water Bank Blue Hyaluronic Cream Moisturizer, offer innovative formulas and nourishing ingredients that will hydrate and rejuvenate your skin.