Are you seeking expert guidance on taking care of your skin? Look no further! Ask any dermatology provider for their number one skincare advice, and chances are they will stress the crucial importance of daily tinted sunscreen. While sunlight can offer numerous benefits, it also poses a significant risk of skin cancer, sunburns, and the appearance of unsightly dark spots. Protection is paramount.
Fortunately, sunscreen is readily available at your local drugstore, grocery store, or cosmetic store. With a wide range of options when it comes to forms and SPF coverage, you can easily find one that suits your needs. Among these choices, tinted sunscreen has gained immense popularity in recent years, seamlessly combining the best of skincare and cosmetics.
Tinted sunscreen is not your ordinary sun protection. It offers a groundbreaking blend, providing a reliable shield of sunscreen along with the added advantage of subtle coverage and a natural skin tint. It's like having a double dose of goodness in a single product!
Curious to know more? Allow us to explain all the essential details you need to make an informed decision about this revolutionary skincare solution. Say hello to healthier, sun-protected skin with a touch of beauty!
What are Tinted Sunscreens?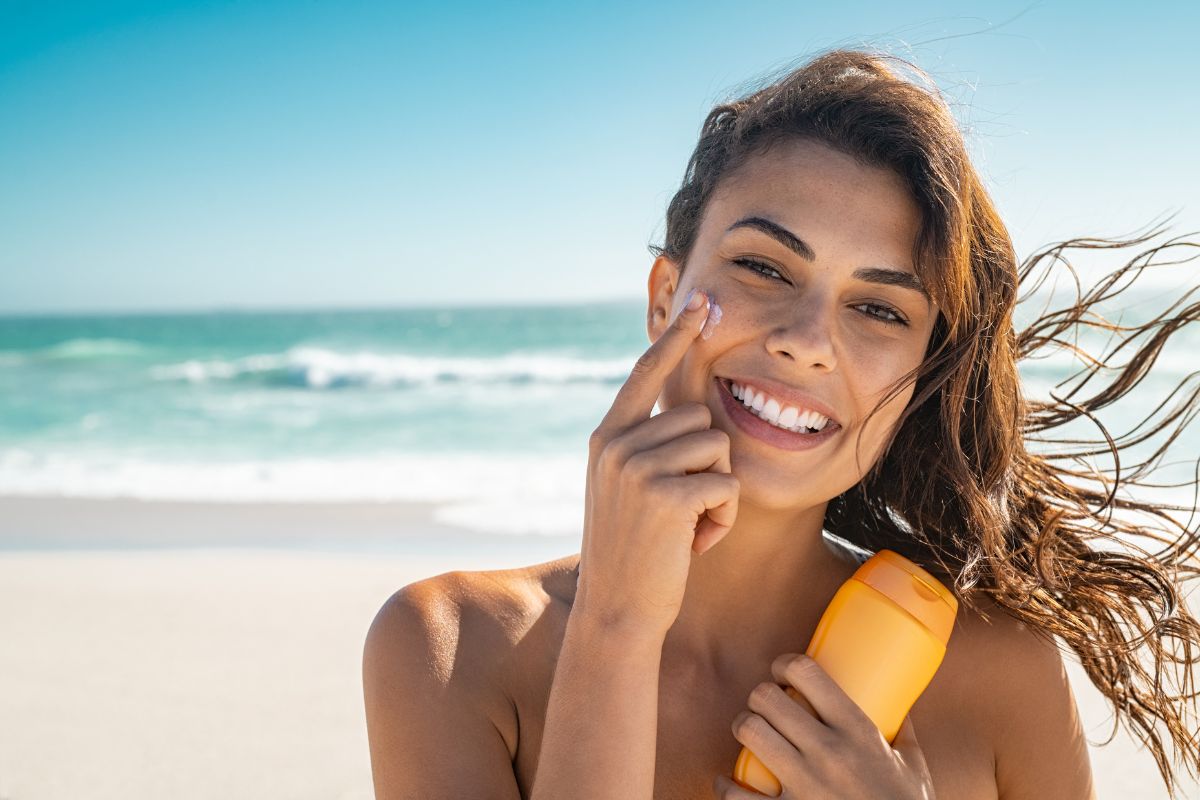 Tinted sunscreens, also known as tinted sunblocks or tinted SPF, are skincare products that offer a combination of sunscreen and foundation benefits. These sunscreens are formulated with ingredients that block harmful UVA and UVB rays, just like traditional sunscreens. However, what sets them apart is the addition of tinted pigments that provide coverage and enhance the appearance of the skin.
Regular sunscreens protect against UVA and UVB rays, but they may not effectively block visible light. Visible light, emitted by the sun and electronic devices, can penetrate deeper into the skin and potentially cause various skin conditions. Tinted sunscreens come to the rescue by providing visible protection against visible light.
Tinted sunscreens work like physical sunscreens, forming a protective layer on the skin to block and reflect rays for maximum protection and prevent pigmentation issues. They combine broad-spectrum mineral UV filters, such as zinc oxide and titanium dioxide, with added pigments. Together, these ingredients create a visible, skin-like tint in various shades that reflect away visible light while matching your skin tone, giving you a natural and even-skin glow with enhanced sun protection.
By using it, you can enjoy the benefits of both sun protection and a flawless complexion.
Benefits of Tinted Sunscreens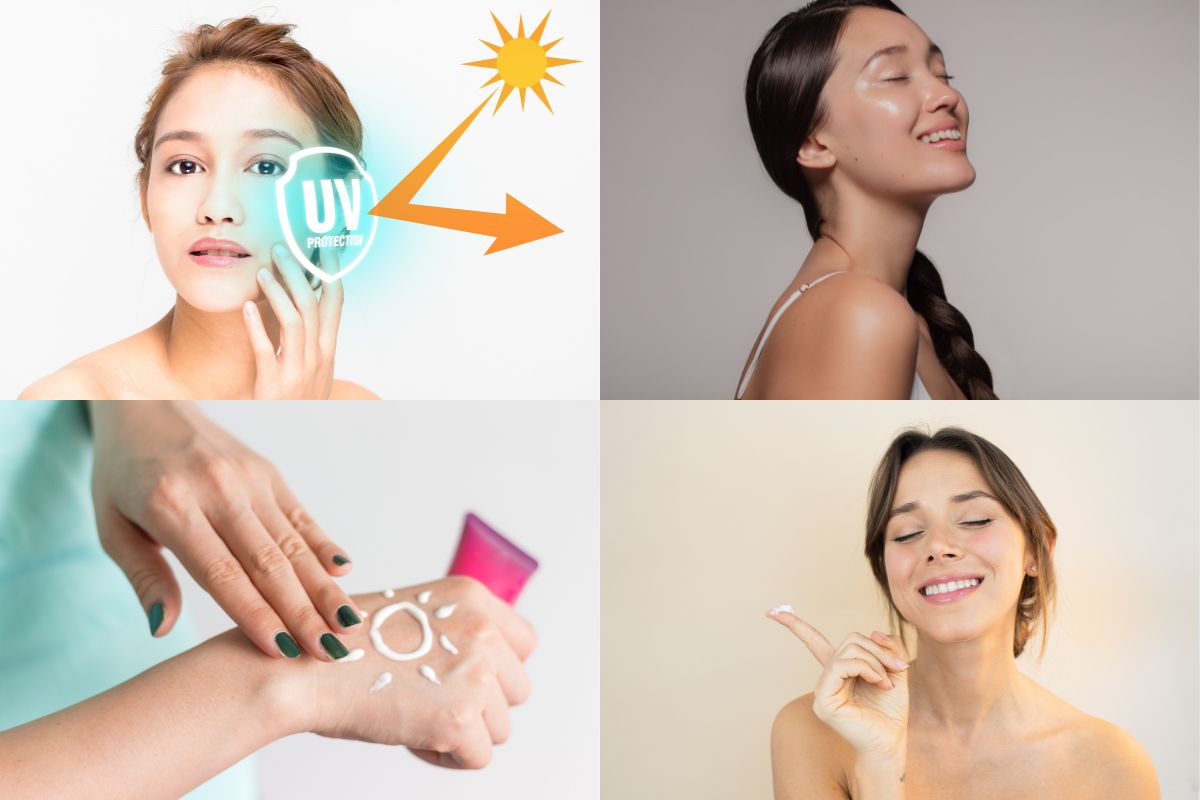 Protecting from UV and Visible Light
Tinted sunscreens offer a range of benefits when it comes to protecting your skin from the harmful effects of UV and visible light. UV rays are known to accelerate signs of premature aging, while visible blue light can worsen skin conditions like hyperpigmentation, dark spots, wrinkles, and other signs of aging. By using a broad-screen sunscreen with iron oxide daily, you can shield your skin from the damaging effects of sun exposure and blue light. It provides an extra layer of protection that is especially beneficial for individuals with pigmentation issues.
Protection and Flawless Finish
In addition to providing protection, tinted sunscreens offer a flawless finish by blurring imperfections. You can choose to replace your foundation with a lightweight tinted sunscreen or layer your regular sunscreen with a tinted base that has SPF. This combination allows you to simplify your beauty routine while ensuring all-around protection. Tinted sunscreens contain specific components like zinc oxide and titanium dioxide that function by obstructing and dispersing light, thereby preventing it from entering your skin.
Matching Your Skin Tone and Added Glow
Tinted sunscreens go beyond protection by featuring colors that match various skin tones. By incorporating a mixture of yellow, red, and black iron oxides with titanium dioxide, tinted sunscreens can provide shades that blend seamlessly with different complexions. This not only adds an extra layer of protection but also enhances the natural glow of your skin. Furthermore, the color tint in these sunscreens reflects visible light, contributing to their overall protective benefits.
Simplified Beauty Routine
Tinted sunscreens offer a convenient solution by combining the benefits of sunscreen and foundation in one product. This eliminates the need for separate sunscreen and foundation, making your beauty routine quicker and easier. Instead of applying sunscreen and then foundation, you can simply use a tinted sunscreen that provides UV protection and light coverage in a single step. This makes your morning routine more efficient and streamlines it.
Reducing the Need for Additional Makeup Products
Tinted sunscreens not only save time but also reduce the requirement for additional makeup products. They provide a natural appearance by smoothing out your skin tone and hiding minor flaws. The light coverage they provide often eliminates the necessity for additional foundation or concealer. By using a tinted sunscreen, you can achieve a more streamlined makeup routine and minimize the amount of products you apply to your skin.
Bottom Line
Using tinted sunscreen every day helps protect your skin from the sun and makes your complexion look great. By using tinted sunscreen, you can simplify your beauty routine and keep your skin healthy and glowing. Don't forget to take advantage of this easy and effective way to take care of your skin and enhance your beauty.