In the world of hair care, many products promise to give you amazing hair. One brand that stands out is Biolage. They use natural ingredients and science to take care of your hair. Biolage is loved by people who want beautiful hair and also care about the environment. They use special plant ingredients, focus on sustainability, and have new and exciting products. Biolage is the brand for those who want to look good while also being kind to nature. In this article, we will tell you everything about Biolage hair products, collections, the ingredients, and their benefits.
Biology
Back in 1990, Biolage Hair Products came to life thanks to the genius of Arnie Miller, a visionary hairdresser, and entrepreneur. Arnie had a brilliant idea to merge cutting-edge bio-science with the power of nature, unleashing the true beauty of hair with a soft and flowing touch. Ever since its creation, Biolage has drawn inspiration from natural elements, consistently delivering remarkable results with its trusted performance, remarkable conditioning, distinctive white packaging, and captivating fragrance. In the present day, Biolage is renowned worldwide as a front-runner in professional haircare, deeply devoted to promoting the health of both hair and scalp while developing products that have sustainability at their very core.
Biolage Hair Care Collections
ColorLast
Give your hair its true colors to shine with Biolage's Colorlast collection. Inspired by the brilliant orchid, these special formulas are designed to protect your colored hair, lock in moisture, and create a smooth surface for vibrant, long-lasting color. Say goodbye to fading and hello to saturated, shiny, and beautiful hair that stays true to its color. Biolage's Colorlast collection is here to make your hair look amazing and keep your color intact.
Hydra Source
Drench your dry hair in moisture with Biolage's Hydra Source collection. Inspired by the aloe plant, these formulas mimic its ability to lock in moisture. They help balance your hair's hydration level, making it soft and easier to manage. Your hair will feel refreshed and revitalized with the hydrating power of aloe. Say goodbye to dryness and hello to healthy, hydrated hair with Biolage's Hydra Source collection.
Ultra HydraSource
Give your very dry hair the ultimate hydration it craves with the Ultra HydraSource collection by Biolage. This powerful collection is specially designed to quench the thirst of your hair, providing intense moisture to combat dryness. Packed with nourishing ingredients like aloe, cupuacu butter, and apricot kernel oil, these formulas not only provide deep hydration but also help control unruly volume. Experience the transformation as your very dry hair becomes soft, shiny, and incredibly manageable. The Ultra HydraSource collection is here to rescue your hair from dryness, leaving it hydrated, lustrous, and easy to style. Say goodbye to parched hair and hello to a healthy, moisturized mane with Biolage's Ultra HydraSource collection.
Strength Recovery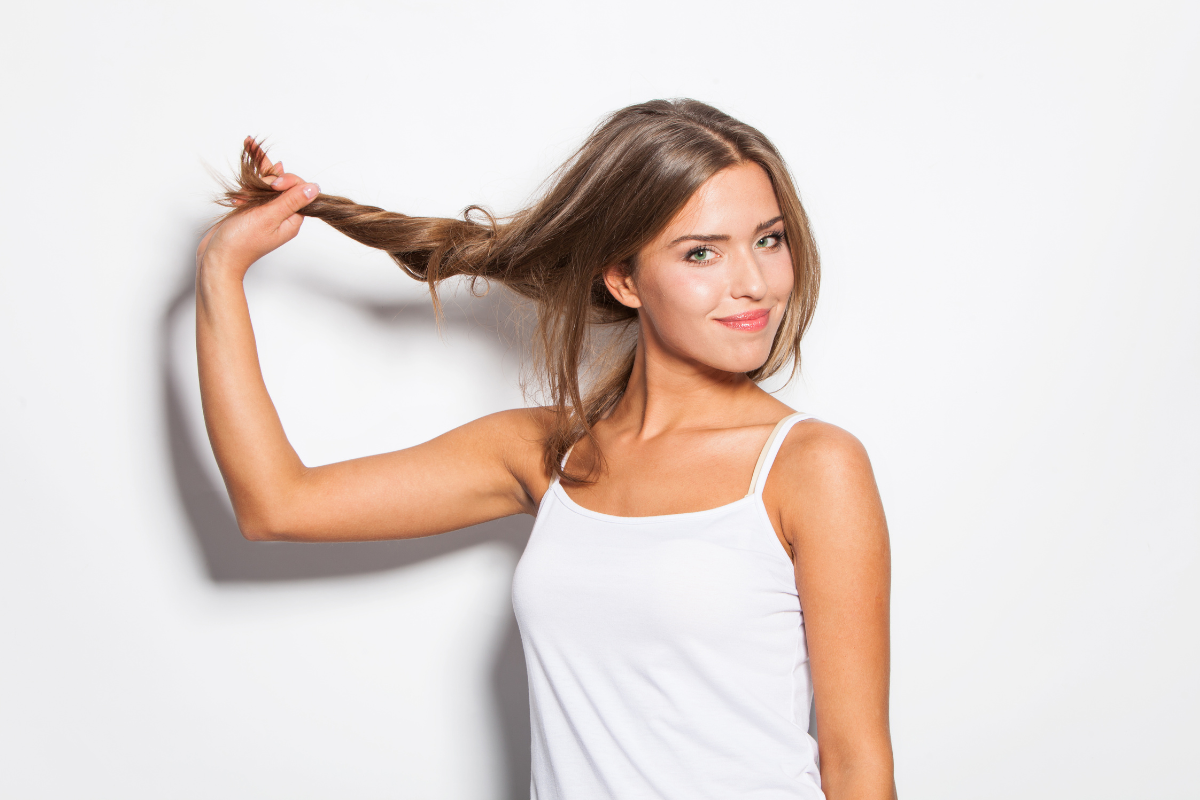 Get ready to revive your damaged hair with Biolage's Strength Recovery collection. This collection is all about repairing and caring for your hair. With the power of vegan squalane, sourced from olive trees, it strengthens and protects your hair instantly. Say goodbye to weak and damaged hair as you welcome the nourishing benefits of the Strength Recovery collection. Watch your hair become stronger, healthier, and more resilient with each use. Biolage's Strength Recovery collection is here to give your hair the love and care it deserves.
Full Density
Introducing Biolage's Full Density Collection! These products are designed to make your hair stronger and healthier. They contain special ingredients like intra-cylane™ and bamboo, which are known for their amazing ability to strengthen damaged hair. The formulas also add softness and leave your hair feeling extra smooth. If you have thinning hair, don't worry! Full Density is infused with biotin, a special ingredient that helps address this issue. Say hello to stronger, thicker hair with the Full Density collection!
Volume Bloom
Experience the incredible Volume Bloom collection by Biolage! Say goodbye to flat, dull hair and embrace voluminous locks that last. Inspired by the uplifting properties of cotton flowers, these formulas work their magic to plump and expand your hair, creating a long-lasting volume that's full of bounce. No more lifeless hair – with Volume Bloom, you'll enjoy a luxurious and voluminous look that won't disappoint. Elevate your hairstyle with the remarkable Volume Bloom collection by Biolage!
Smooth Proof
Experience the amazing Smooth Proof Collection by Biolage! Say goodbye to frizz and volume you don't want. These formulas are inspired by the camellia flower, which can resist water. They help your hair stay smooth and controlled, even in super humid conditions, up to 97%! Get the smooth, sleek hair you've always wanted with the Smooth Proof Collection by Biolage.
All-In-One
Introducing Biolage's All-in-One Collection! This range is perfect for all hair types and has gentle formulas that keep your scalp and hair healthy. One of the amazing products in this collection is the multi-benefit oil. It's a lightweight oil that quickly absorbs into your Biolage hair, providing nourishment and hydration without weighing it down. Say hello to weightless, revitalized hair with the All-in-One collection by Biolage.
Scalp Sync
Achieve a healthier-looking scalp with Biolage's Scalp Sync collection. This range is designed to purify your scalp by eliminating dandruff, removing excess debris, and washing away impurities. Formulated with mint, these products provide a cooling relief to soothe any irritation on your scalp. Experience the refreshing and revitalizing benefits of Scalp Sync by Biolage for a clean and nourished scalp.
Clean Reset
Get ready to experience the invigorating benefits of Biolage's Clean Reset collection! These formulas are inspired by the natural cleansing properties of lemongrass. They deeply cleanse your hair, effectively removing buildup, residue, excess oil, and impurities. The best part? Clean Reset does all of this without drying out your Biolage hair. Say goodbye to heavy, weighed-down locks and hello to hair that feels light, fresh, and renewed. Embrace the clean, revitalized feeling with Biolage's Clean Reset collection.
Styling
Biolage's incredible Styling collection offers a variety of styling products that help you achieve effortless and natural-looking styles. The best part? These styles won't dry out, dull, or damage your hair. Whether you want to create voluminous curls, sleek straight hair, or anything in between, Biolage's Styling collection has got you covered. Say goodbye to hair damage and hello to fabulous, healthy-looking hair with Biolage's styler range.
Acidic Milk Rinse
Try the Acidic Milk Rinse from Biology and see how it can change the way your hair looks and feels after getting it colored.
Bottom Line
Biolage Hair Care is a brand that offers a wide range of products designed to nurture your tresses with nature's touch. With its focus on natural ingredients, sustainability, and innovative formulas, Biolage is the go-to brand for those seeking beautiful hair while being kind to the environment. From their ColorLast collection for vibrant and long-lasting color to their Ultra HydraSource collection for intense hydration, Biolage has something for everyone. Give your hair the care it deserves with Biolage Hair products.