When it comes to choosing an ideal fragrance, Marc Jacobs perfumes stand above all other options. From the pleasing scent to the long-lasting effect and great packaging, Marc Jacobs perfumes are something you cannot say no to. Whether you have to attend a family function or corporate lunch, clubbing your outfit with this brand's perfume can spruce up your personality and make you stand out in the crowd. Whether day or night, you can wear this perfume any time and smell great all day long. This unique and timeless perfume brand can help you make a fashion statement anywhere you go. 
In fact, Marc Jacobs is one of the few all-time favorite brands that instantly clicks in our minds when anyone talks about good perfumes. The brand offers some of iconic perfumes that come in pretty and captivating packaging. And once you get your hands on one, it will surely become your go-to choice.
However, if you have never tried Marc Jacobs perfumes and have no idea which one to buy from a pool of options, then this article is for you. In this extensive article, we have mentioned a list of some of the top picks that you must try. So without waiting further, let's get started.
Top Marc Jacobs Perfumes To Try 
Whether you like fresh, floral, woody, or intense, Marc Jacobs has got you everything covered. However, with a plethora of options available, it can be tough to choose the best. No worries. Keep reading the blog to know the top Marc Jacobs perfumes and find out which signature scent is sure to please and charm you.
Daisy Dream Eau de Toilette
Are you looking for an ideal fragrance for your daily wear? If yes, look no further than Daisy Dream Eau de Toilette. It is one of the most suitable and unique perfumes that you must try. The perfume is a perfect blend of fruits and flowers, making it ideal for the Summer season. The opening note consists of pear, blackberry, and grapefruit. The middle note consists of jasmine, wisteria bloom, and lychee, thereby giving an elegant yet sophisticated sense. Finally, the last note consists of coconut, musk, and white wood, leaving a sweet and woody smell.
It is a light and playful feminine perfume that makes a superb addition to your fragrance collection.
 Daisy Eau So Fresh Eau de Toilette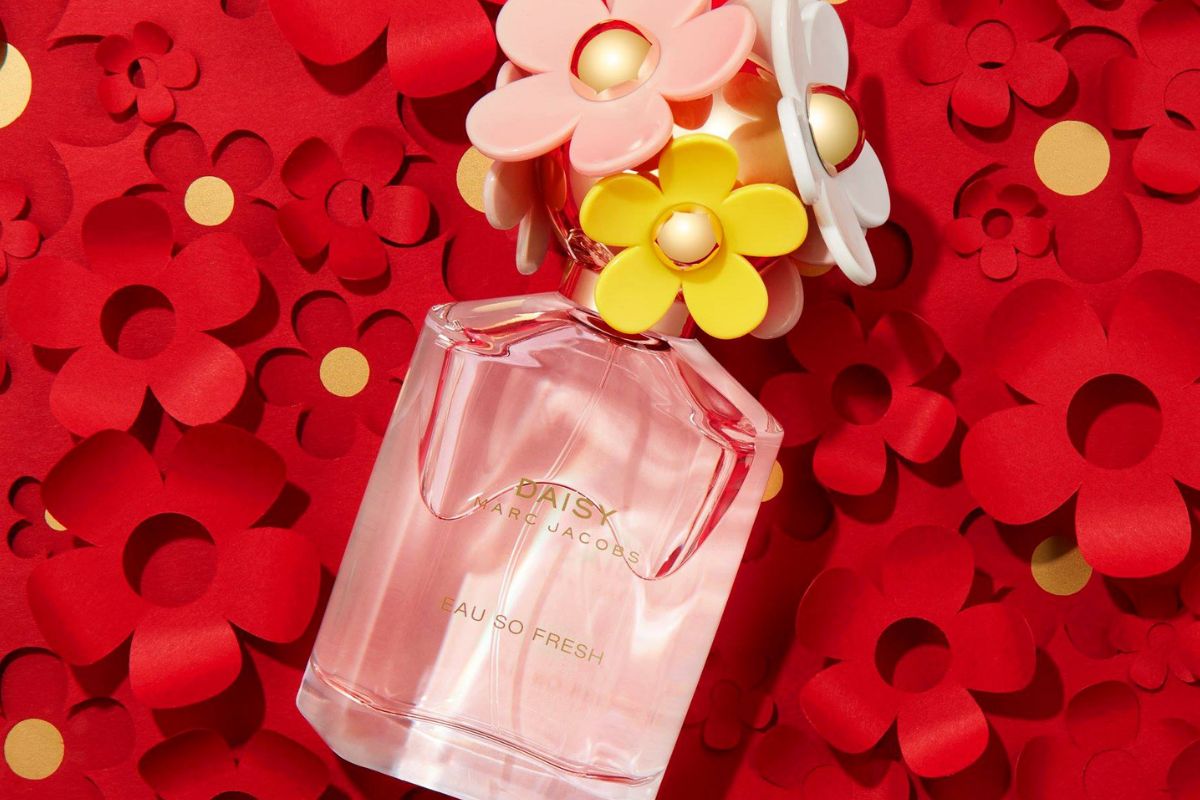 The second name on the list is Daisy Eau So Fresh Eau de Toilette. As the name suggests, Daisy Eau So Fresh Eau de Toilette can make you feel rejuvenated and fresh all day long. It is an excellent perfume that you can wear to your office, without distracting anyone around.
In fact, it is one of the best delicate, clean, and floral smells for everyday wear. The opening note consists of a combination of fruits and a fresh symphony of pear, raspberry, grapefruit, and green notes. The top note delivers a sweet yet light and fresh first wave that blends completely into the middle note of flowers like jasmine, rose, and violet just to name a few. The base note consists of the smoky smell of cedar, musk, and plum.
All three notes combine together to produce an uncommon and playful feminine fragrance that can allure anyone around you.

Marc Jacobs Perfect Eau De Parfum Spray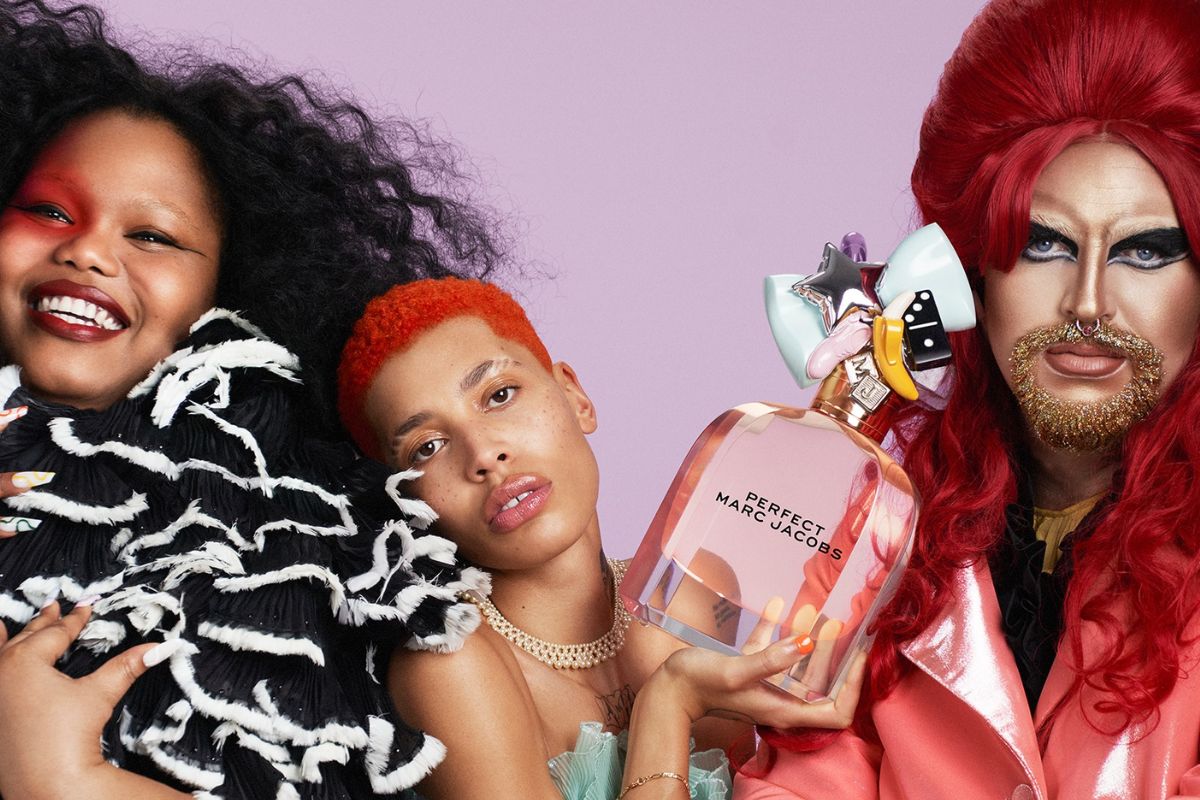 Marc Jacobs Perfect Eau De Parfum Spray is one of the most appealing and attention-catching Marc Jacobs perfumes that can work wonders for your overall look. It is a skin-friendly and long-lasting perfume that should be part of your vanity.
The perfume delivers an amber-floral scent with a rich mix of almonds, narcissus, cedar, and rhubarb. The perfume is perfect to revive your senses, making it an excellent choice for summertime wear. No matter what skin type you have, the playful and energetic scent works in favor of every skin. The perfume comes in great and adorable packaging.
 Lola Eau De Parfum is one of the best perfumes for romantic dates.  The top note consists of pink pepper, grapefruit, and pear. The middle note contains geranium, peony, and rose. The last note consists of musk, tonka bean, and vanilla, thereby delivering a seductive scent.
Divine Decadence Eau de Parfum,  Dot Eau de Parfum, and Perfect Intense Eau De Parfum Spray are some of the other best-selling and customer-favorite 
Marc Jacobs perfumes you can consider trying.
Closing Words
Overall, Marc Jacobs is one of the most famous and iconic names in the fashion and beauty industry. From its traditional and timeless designs to its unique fragrances, the company has been offering high-quality products. And perfumes are no exception.
Creatively designed bottles, attention-grabbing fragrances, and a great variety—all make Marc Jacobs perfumes must-buying.