Do you and your significant other want to take a road trip? Traveling by car may be a fun and memorable way to see the country, whether it's for a weekend break or a cross-country journey. However, we all know that lengthy periods of time spent traveling may become tedious and uninteresting. Playing some road trip games for couples might help keep the romance alive and the time passing quickly. In addition to passing the time, you may develop your friendship with one another and engage in some healthy rivalry via these activities.
A Game of License Plates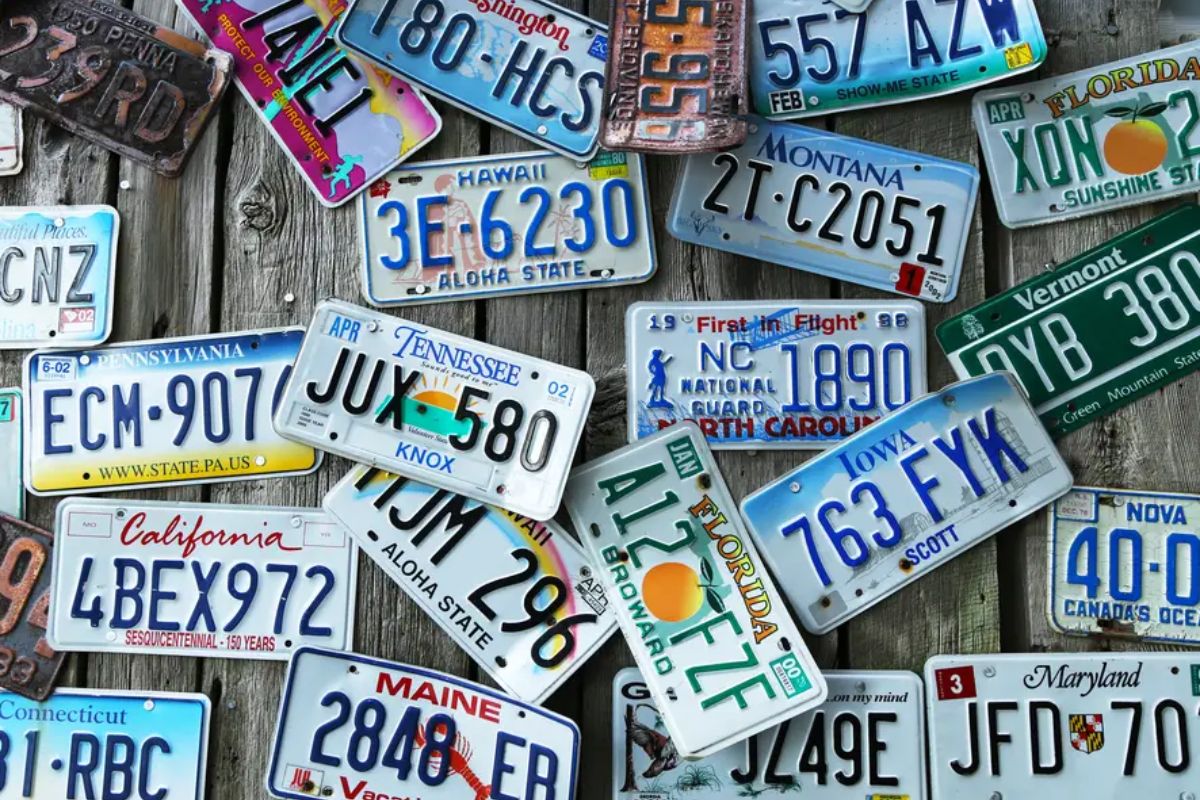 The License Plate Game is an old favorite that may be played by any number of passengers on a car ride. The goal is to locate vehicle registrations from various states and check them off a list. Whoever finds a plate from each of the 50 states first is the winner. The game may be made more difficult by adding the task of identifying foreign license plates.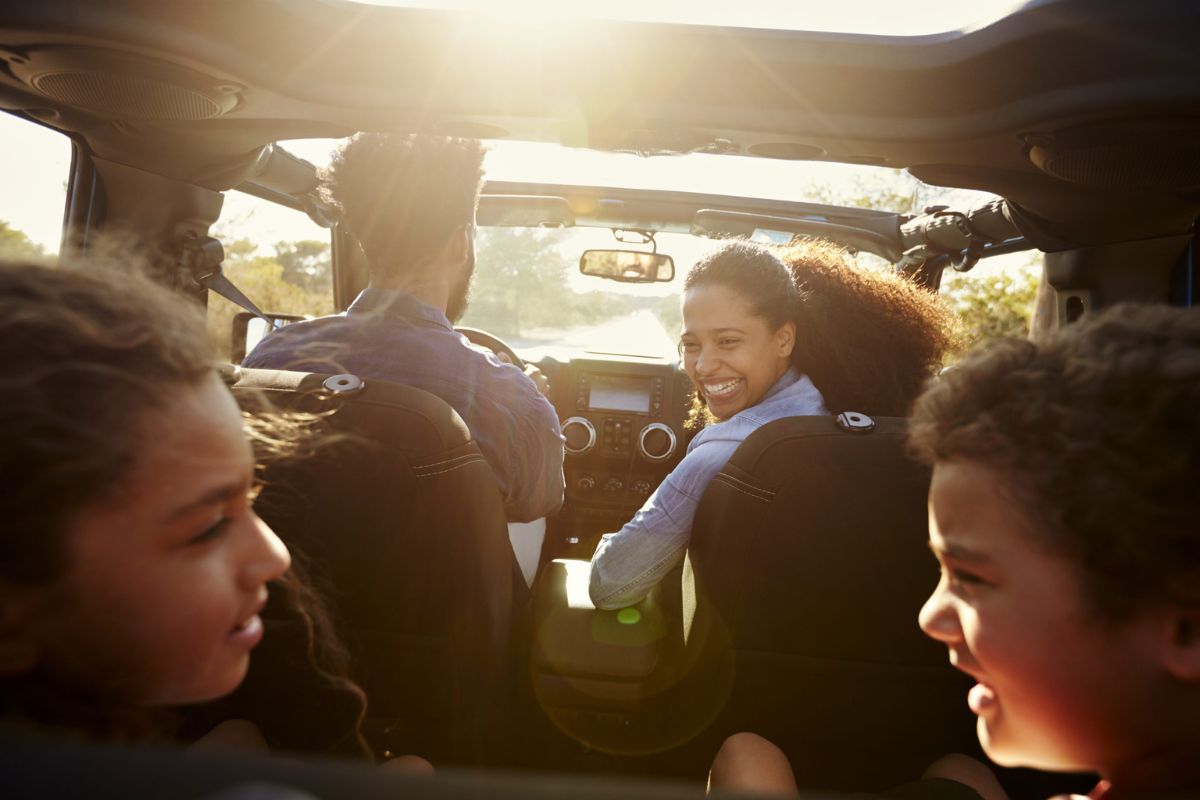 Twenty Questions is one of the best road trip games for couples who travel. One player thinks of a name, location, or object and the other player must guess it by answering yes/no questions (up to 20 total). To kill time and learn more about one another, try playing this game.
Never Have I Ever is a game that can be played with just two people making it one of the top choices in our list of road trip games for couples. One person starts by saying "Never have I ever…" and then finishes the sentence with something they've never done before. If the other person has done it, they take a drink. This game can be a fun way to learn new things about each other and can lead to some interesting conversations.
Word Association is a game that's easy to play and doesn't require any props or materials. One person says a word, and the other person has to say another word that's associated with it. For example, if one person says "dog," the other person could say "cat." This game can be played for as long as you want and can lead to some creative and funny word combinations.
The Alphabet Game is another one of the great road trip games for couples. The objective is to find all the letters of the alphabet in order on signs, billboards, or license plates. The first person to spot all the letters wins. This game can be played with just two people or with a group and can be made more challenging by limiting the time or the type of signs that can be used.
If you're a music lover, then Name That Tune is the perfect road trip game for you. One person hums or sings a few lines from a song, and the other person has to guess the name of the song and the artist. You can even make it more challenging by only allowing songs from a specific genre or time period.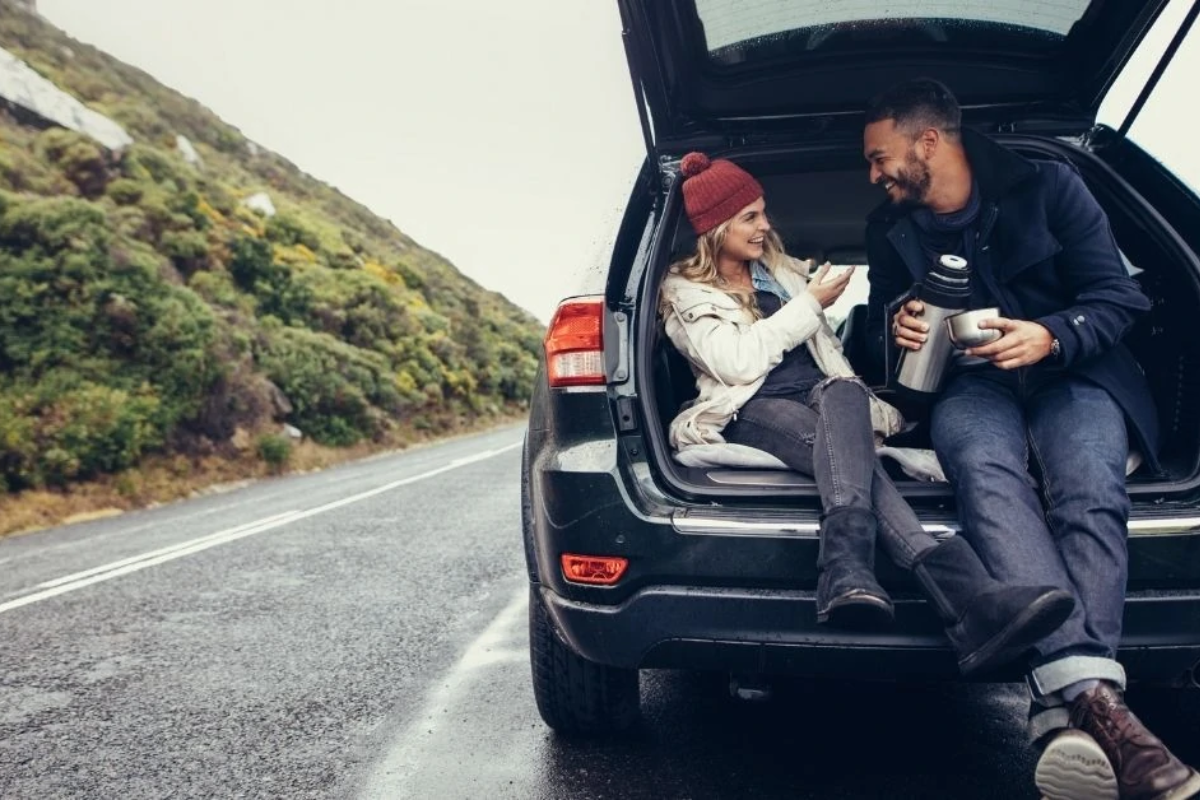 Playing Two Truths and a Lie is a great way for new couples to learn more about each other. Two of the three claims that an individual makes about himself are true. One player must identify the dishonest remark made by the other. Playing this game may be a great way to break the ice and find out more about one another.
There might be as few as two players or as many as a whole group for a game of Would You Rather. In this game, one player will ask another player a hypothetical question with two possible answers. The question "Would you rather live in a tiny house or a mansion?" is a good illustration of this kind of statement. Playing this game can be an effective way to start a conversation and learn more about each other.
Many of us have fond memories of playing this game with loved ones, particularly on long car rides. The game has certain benefits, one of which is that it beats napping the whole time. The object of the game is straightforward: once one player names a nation, the other must name a new country, with its name starting with the letter that the first country's name finished with. Countries like Peru, Uruguay, Yemen, and many more. Alternate versions of the game might be played with various items.
No one can honestly say they have never experienced this game. All throughout the globe, people are talking about how much fun this game is. The object of the game is straightforward: one player begins by stating, "I spy with my little eye," before describing an object seen on the road, and the other player must determine what it is before it vanishes. You could even use this as the basis for a point system.
Conclusion
Playing games with your travel companion may make the journey even more entertaining and relaxing. There is a wide variety of games available, from traditional favorites like I Spy and the Alphabet Game to innovative newcomers like the Road Trip Scavenger Hunt. Couples may strengthen their relationship, increase their understanding of one another, and build lasting memories by playing games together. If you and your significant other like road trips, you can play any of the road trip games for couples listed above.