Football player Cristiano Ronaldo's alluring and stunning girlfriend is Georgina Ronaldo. Following the couple's high-life posts on social media for a while has made us all smitten with their love story but below all the glitz and glamour, who is Georgina Ronaldo? Here is all the information you require.
Before their breakup in January 2015, the Manchester United forward dated Russian model Irina Shayk for nearly five years, with his sister Elma describing their split as "like a death" in the family.
After that, Ronaldo was linked to a variety of ladies, but it became clear a few years ago that the Portuguese captain's official girlfriend is Spanish model Georgina Rodriguez. Although they are currently very much a couple, if you're curious about Rodriguez, here's all the information you need to know.
Georgina Ronaldo: Who is she?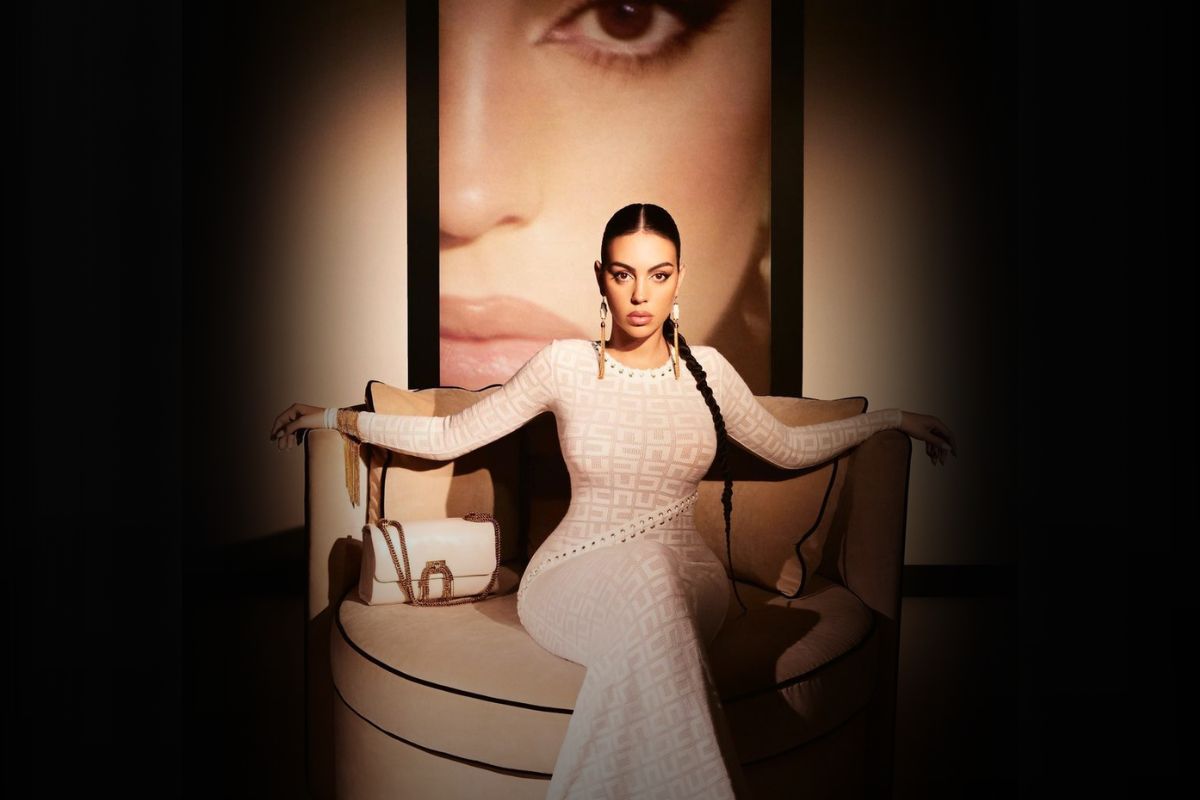 Cristiano Ronaldo, who plays for Portugal and Al-Nassr, is married to Georgina Rodriguez. She is a model and dancer who also has a sizable social media following of over 44 million followers on Instagram, making her something of an online "influencer". She was raised in Jaca, a city in northeastern Spain, but was born in Buenos Aires, Argentina. It is 450 kilometers from Madrid, has a population of slightly over 13,000, and is located close to the French border.
Before becoming an au pair in Bristol, England, she is claimed to have worked as a waitress in her hometown. Alana Martina, Cristiano Jr., Eva, and Mateo's mother is a 28-year-old Spanish models and dancer named Georgina. Because she dates the Instagram user with the most followers, she has 30 million followers. 
She has come a long way since her origins in Jaca, Spain, where she grew up with sister Ivana, a Spanish mother, and an Argentinian father. Georgina Ronaldo enjoyed a pleasant upbringing with her family in her little hometown. She went to a Catholic school and spent the majority of her early years as a dedicated ballerina before deciding to make a significant shift to the city, where she worked as a luxury sales assistant in Madrid.
 Her life suddenly shifted from selling luxury goods to wearing Jean Gaultier couture on the red carpet at the Cannes Film Festival while first working in Massimo Dutti and then shortly after switching to Gucci.
How did they meet?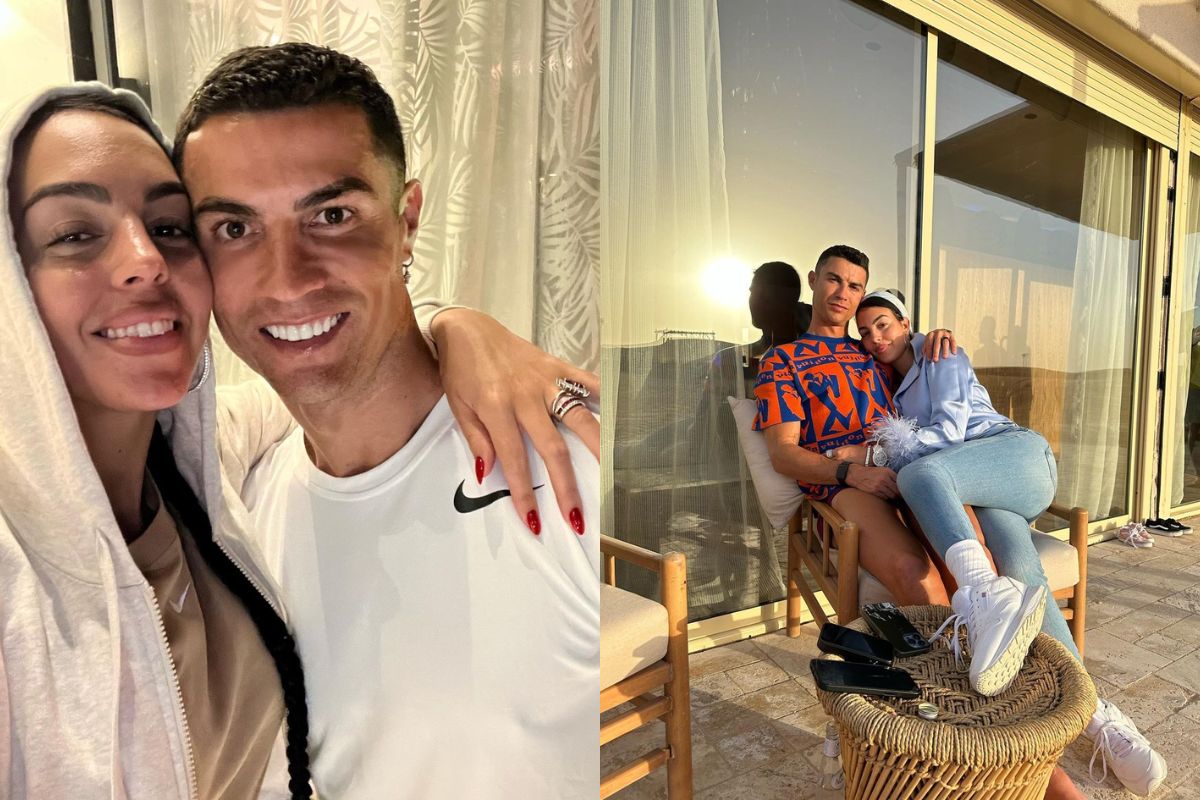 She met Cristiano while working at Gucci when he asked her if she'd like to join him at an event. Cristiano Ronaldo was a personal shopping client of hers. The rest is history. After the couple was often seen together by paparazzi, their connection quickly and gradually grew. She describes how she would take a bus to work and then be picked up by Cristiano in a Bugatti in her new Netflix series, "I am Georgina."
 Additionally, Cristiano says in the series that he never imagined that their relationship would develop to the point where she finally became his world and they have been together for more than five years.
Even though Georgina doesn't dance as frequently these days, she still enjoys it and didn't waste her years of dance training after she stunned everyone by doing a seductive salsa dance that stole the show at an Italian dance festival. Cristiano was enthralled by his lovely wife as he stood in the crowd.
What is ahead for Ronaldo and Georgina?
The fact that Georgina gave birth to a baby girl in 2017—the Portugal star's fourth child—profoundly underscored the fact that this is Ronaldo's fourth major relationship since splitting from Irina in 2015. The pair then revealed that they were having twins in 2021.
Additionally, Ronaldo's son Cristiano Jr., who is in full custody of Ronaldo and is raised by Dolores, and Georgina seems to get along well. Since Cristiano Jr. was born in the US in 2010, his biological mother's identity has been kept a secret.
Georgina Ronaldo is frequently spotted spending time with all of Ronaldo's kids in what appear to be touching moments. Both parties have stated their intentions to be together, and Georgina even explicitly stated it on Instagram. 
She followed Ronaldo from Madrid to Italy after the striker joined Juventus, then on to England when he returned to Manchester United, and Saudi Arabia after his move to Al-Nassr. She was also present when tax inspectors in the Balearic Islands investigated Ronaldo's yacht.
Ronaldo said he intends to marry Georgina, but at a later time, in a 2022 TalkTV interview with Piers Morgan. Although I'm not considering getting married right now, I can see it happening in the future.
Georgina Ronaldo, does she watch Ronaldo play?
View this post on Instagram
At several of Cristiano Ronaldo's matches, Georgina Rodriguez has been sighted, generally in the executive boxes sitting next to and speaking with Cristiano Jr.
She was on the field toasting Juventus' first Serie A triumph of the year. "Congratulations, my dear, on winning the championship yet again. On her Instagram, she stated, "We adore you. The model has also attended her husband's award ceremonies, such as the FIFA Best Awards, to show her support.
Georgina was seen supporting Ronaldo at Portugal's matches during the 2018 World Cup from the stands. She uploaded a selfie of herself sporting a Ronaldo No. 7 shirt during their last group match against Iran along with the remark, "Come on Cristiano. We cherish you.
She met Al-Nassr fans in 2023 when Ronaldo was unveiled to supporters, and she was also present at Euro 2020 to watch Ronaldo's matches alongside his family at the pan-European competition.
Finally
Although Georgina Ronaldo now enjoys a lifestyle that many of us can only imagine, this does not appear to have altered her sincere nature. She continues to make many other less fortunate people throughout the world smile through her charitable activity, demonstrating her generosity in the process. Georgina continues to have a pure heart of gold.