In the glamorous world of Hollywood, where relationships often rise and fall like tides, some love stories have the power to captivate hearts and leave a lasting impression. One such tale is the passionate romance between the talented rapper Machine Gun Kelly (MGK) and the stunning actress MGK Megan Fox. From their serendipitous meeting to their whirlwind romance, their journey has been filled with highs and lows, keeping fans and media alike on the edge of their seats.
Megan Fox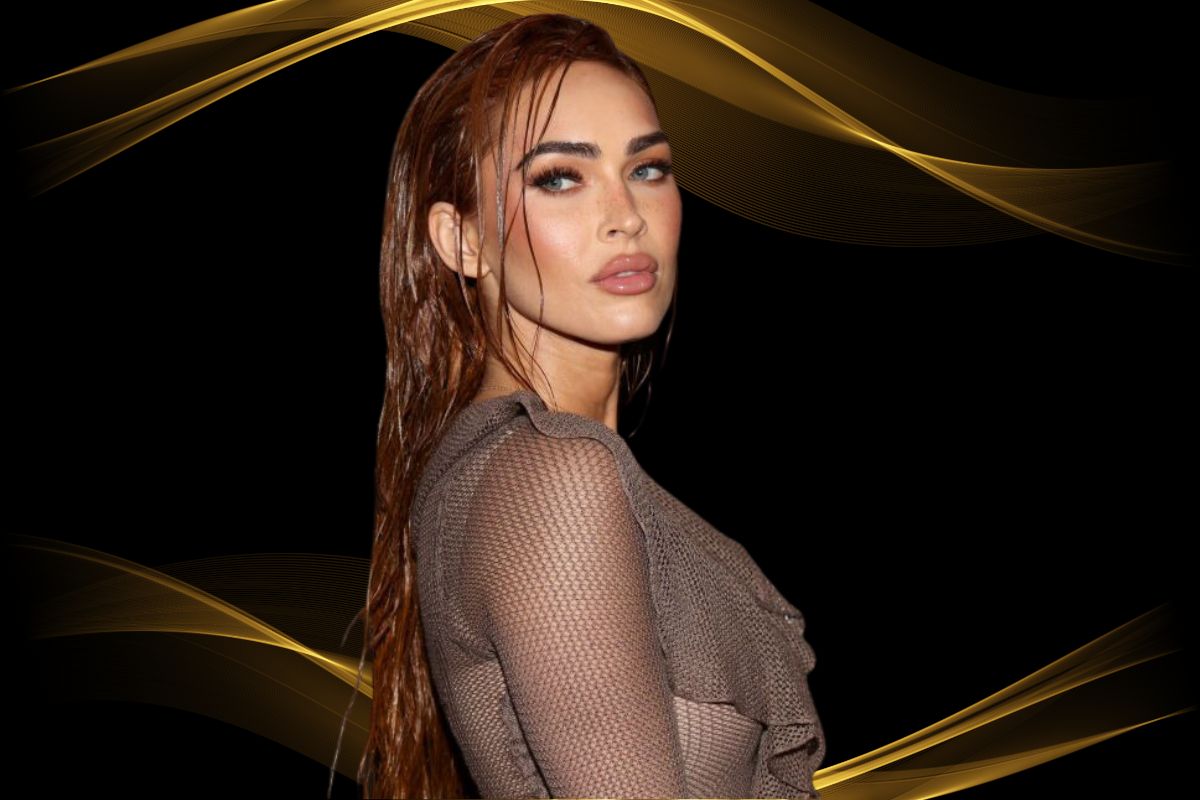 Megan Fox is a talented and captivating actress known for her striking beauty and captivating performances on the big screen. Born on May 16, 1986, in Oak Ridge, Tennessee, Megan began her acting career at a young age, making her mark in Hollywood with roles in various films and television shows. She gained widespread recognition for her role as Mikaela Banes in the "Transformers" film series. Megan Fox has a lot of fans and has won many awards for her acting. People also like her because she speaks her mind and encourages others, which makes her important in showbiz.
MGK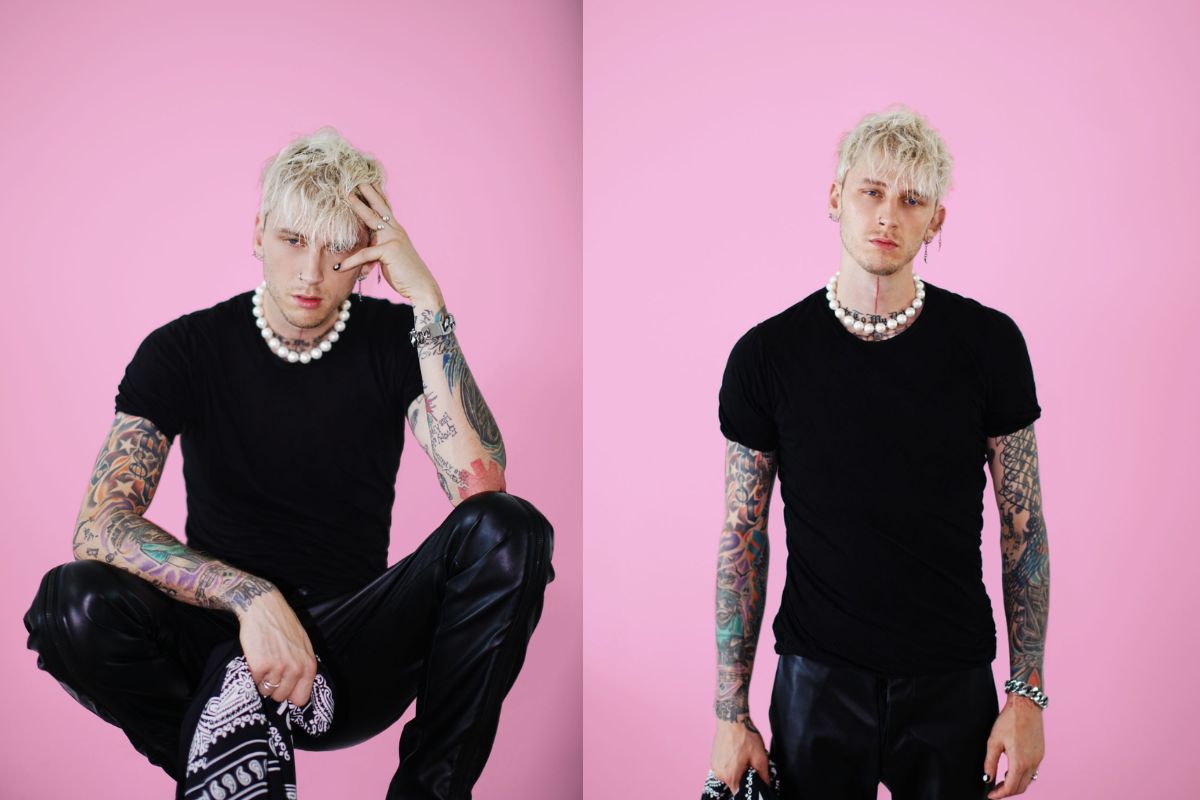 Machine Gun Kelly, also known as MGK, is a talented rapper, singer, and songwriter. He is known for his exciting performances and unique style of music. MGK was born Colson Baker on April 22, 1990, in Houston, Texas. He started his music career by making rap music that was not very well-known at first. But his hard work and determination caught the attention of fans and people in the music industry. MGK's music often talks about his own struggles and experiences, which makes it relatable and full of emotions. Besides making music, MGK has also tried acting and has shown his talent in different creative projects. He has a lot of fans who support him, and he keeps achieving more and more success in the music industry and other areas too.
Relationship Timeline: MGK Megan Fox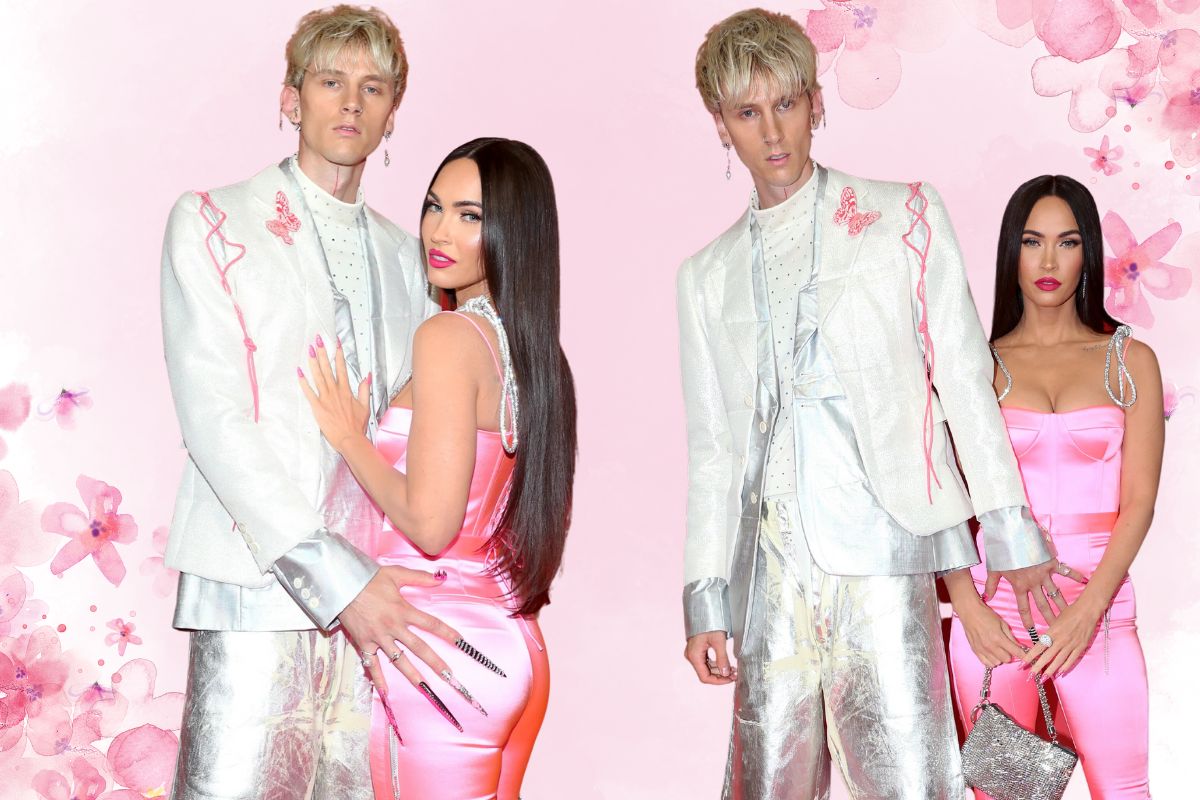 March 2020
In an unexpected turn of events, Megan Fox and MGK first crossed paths in Puerto Rico while working on the movie Midnight in the Switchgrass. It was during this time that the rapper took to Instagram to share a photo of their cast chairs placed side by side on set, sparking speculation and curiosity among fans.
May 2020
As time passed, more and more people saw MGK Megan Fox and MGK together, which made rumors about them dating grow stronger. People said they saw the rapper at Megan's house, where they seemed happy and enjoying each other's company. Megan was careful to meet MGK when her children were with their dad, Brian Austin Green because she wanted to make sure they were okay. And around that time, Brian confirmed that he and Megan were no longer together, making it clear that their relationship had ended. 
May 2020
Megan Fox appears in MGK's music video for the song "Bloody Valentine." They have scenes together that show them being close, including one where she steps on his face with duct tape on his mouth. In the next month, MGK tells Teen Vogue that the music video is his favorite for personal reasons and openly compliments Megan's feet. He doesn't hide the fact that he finds feet beautiful and believes that Megan has the most beautiful feet.
July 2020
Megan Fox and MGK made their relationship Instagram official on July 28, 2020. MGK is the first to share a black-and-white photo of them together with a caption expressing his deep connection to Megan. A few days later on August 5, 2020, Megan posted a similar photo and wrote about how she feels towards MGK. 
They also appear on a podcast on July 22, 2020, where Megan talks about how she instantly felt a strong bond with MGK while filming Midnight in the Switchgrass. She sensed that something extraordinary would happen to her after meeting him, even though she didn't know exactly what. Megan describes their connection as a "twin flame," where two souls are split into different bodies but are still connected on a deep level. She felt this connection right away and couldn't help but express it to MGK.
September 23, 2020
During an interview on The Howard Stern Show, he discusses how Megan Fox transformed his understanding of love. According to MGK, it was only when he looked into her eyes that he truly understood what love was. He also shared that falling in love with Megan was a new experience for him, as he had never been open to love before. He confesses that he never thought love could exist for him until he met her.
January 11, 2022 
They make the decision to get married. Kelly proposes to Fox and she happily accepts. Both of them share videos of this special moment on their Instagram accounts.
In her video, Fox captures the moment when Kelly kneels down to propose. In her caption, she reflects on how they were unaware of the challenges they would face together in such a short period of time. Despite that, they were deeply in love and devoted to each other. She expresses how they have laughed together more than she ever thought possible and how, after navigating through difficult times, Kelly asked her to marry him. She enthusiastically said yes, and in a lighthearted way, mentioned that they also engage in a symbolic practice of sharing a few drops of each other's blood.
To clear up any confusion, Fox explains in a later interview with Glamour UK about the blood reference. She says it is a special act that they do occasionally, but it only involves a small amount of blood. Meanwhile, Kelly shares a video showing off Fox's engagement ring. The ring has two gemstones, an emerald representing Fox's birthstone and a diamond representing Kelly's birthstone. The ring is designed by Stephen Webster and has two magnetic bands with thorn-like patterns that come together. This symbolizes their souls merging. Kelly also explains the meaning behind the design and reveals that they got engaged on January 11, 2022.
May 16, 2022
Megan Fox MGK decided to get matching tattoos as a way to celebrate Fox's 36th birthday. The tattoos they choose are voodoo doll designs on their ring fingers, with stitches and pinned hearts. Kelly proudly shows off their fresh ink on Instagram in a post dedicated to Fox's birthday. He expresses his love and wishes her the happiest birthday, calling her his ethereal light being. He concludes the caption with a combination of knife, heart, and candle emojis.
February 2023 
Things take a turn for the couple after they have a public display of affection (PDA) during a Super Bowl party. They attend Drake's party in Arizona, where they are seen being affectionate and holding hands. However, the following day, Megan makes a significant move on Instagram. She deletes all the pictures of MGK from her account. Instead, she shares mirror selfies from the night of Drake's party along with a caption containing lyrics from Beyoncé's song "Pray You Catch Me" from her Lemonade album. The lyrics she chooses hint at dishonesty and deception, leading fans to speculate that not only have they broken up, but there may have been infidelity on MGK's part. In response to this, Megan takes a drastic step and deletes her entire Instagram account.
February 13, 2023
There are reports suggesting that the couple is putting effort into improving their relationship. After Megan's suggestive posts on Instagram that seemed to reference issues with MGK, multiple sources shed light on the troubled state of their relationship. Although they have not officially ended their engagement, there appears to be a significant rift between them.
According to an insider, Megan has taken off her engagement ring, indicating a possible strain in their relationship. The source also reveals that they have faced difficulties in the past, but this time it seems more serious.
On the same day, Fox and Kelly are spotted together heading to a marriage counseling office. Pictures show Fox wiping her face as they exit the building. Interestingly, they reportedly leave in separate cars. Another source informs that Megan is still upset but remains hopeful for their relationship, and Kelly feels the same way. They have sought professional help because they genuinely want their relationship to work out.
February 19, 2023
Megan Fox talked about rumors of cheating but admits she and MGK still aren't doing well in their relationship. She said on Instagram that there was no cheating and dismissed the news stories as untrue. She also said nobody else has caused any problems in their relationship.
But, according to a source, their relationship is still not good even with her statement. The source thinks that Megan's statement was a way to calm down the social media drama caused by her previous Instagram posts that suggested MGK cheated. The source also said their relationship is unpredictable and intense, so it wouldn't be surprising if they make up completely soon.
March 2023 
The situation appears challenging. There's a possibility that Fox and Kelly won't reconcile at all.
According to a source, Megan is uncertain about the state of her relationship with Colson, and it's currently complicated. They are still working on their bond because their love was genuine and doesn't fade away quickly.
However, the source mentions that a significant breakthrough would be necessary for them to truly revive their relationship. Currently, everything is uncertain and up in the air.
April 4, 2023
Megan Fox and Machine Gun Kelly have been seen on a trip to Hawaii, possibly indicating progress in their relationship.
TMZ shared pictures of the couple having dinner at the Four Seasons Hotel. While there wasn't any public display of affection, they seemed to be getting along well. After their meal, Fox and MGK even greeted fans before strolling down to the beach.
May 18, 2023 
Following their time away from the public eye since rumors of a split started circulating in February, the couple attended a low-key event in New York City. Fox looks breathtaking in a stunning black dress by LaQuan Smith, featuring sheer details and a deep neckline. Meanwhile, Kelly opts for a white pinstriped suit.
Rather than posing together on the carpet, Kelly accompanies Fox inside the event, where photographers capture them socializing with other guests by each other's side.
May 19, 2023
According to an insider, the couple is taking gradual steps toward reconciliation. However, it seems that MGK is still trying to make up for his mistakes, as he remains in the "dog house". Their friends have doubts about the sustainability of their reunion, considering the unhealthy dynamic that persists.
The source also mentioned that their wedding preparations have come to a stop for now. MGK is determined to win Fox back and is eager to demonstrate his commitment. He is actively involved with her children and continues to work on himself.
It appears to be a work in progress, with much left for MGK to prove in order to regain Fox's trust.
July 16, 2023
MGK is seen showing his flattery for Megan's bikini pictures on social media.
In the comments section of Fox's recent Instagram post, where she can be spotted climbing a tree in a stunning green bikini, the rapper leaves a comment expressing his admiration.He expresses that if the appearance of a wild creature resembles that image, he wouldn't object to being mauled by it.
July 16, 2023
MGK Megan Fox is caught on camera strolling in Los Angeles after buying snacks at Erewhon Market. The actress wears all black, with a see-through lace top, a short skirt with lace edges, and a black leather purse. She completes her outfit with transparent platform heels. The rapper, on the other hand, looks casual in a white long-sleeved shirt, loose light blue jeans held together with a studded black leather belt, and white sneakers. He adds a pop of color with a bright baby-blue trucker hat and a big silver chain necklace.
July 20, 2023
Following a turbulent beginning to 2023, Megan Fox and Machine Gun Kelly's relationship is finding stability again, in their own unique way. A source revealed to Us Weekly, "They're making progress once more. Therapy has been really helpful for them. As they continue to build trust, they've been discussing the possibility of getting married again."
Bottom Line
In the glamorous world of Hollywood, where relationships change a lot, the love story between MGK Megan Fox is very interesting. They have gone through good and bad times, but their love is still strong. They are working on their problems and building trust again. They are even talking about getting married again, which makes their fans really happy and hopeful for their future together.