According to TMZ, on January 13, 2023, Kanye West, who is now officially known as Ye, secretly married Bianca Censori, a Yeezy Architectural Designer (whatever that means). Despite the fact that his rumoured spouse has been a resident of Los Angeles for a while, she is actually an Australian who is from Melbourne, Australia's coffee capital.
Although neither West nor Censori has officially addressed their purported marriage, West has been seen wearing a band on his wedding finger. Here's a quick summary of West's rumoured Australian wife, who looks strikingly similar to Kardashian, and what her family has said about her celebrity boyfriend until we learn more about his alleged wedding.
Are Bianca Censori and Kanye West legally wed?
Kanye West is said to have found love after a string of well-known hookups and breakups, including one with Uncut Gems muse Julia Fox in early 2021. According to TMZ, the US rapper recently wed Bianca Censori at "some sort of wedding ceremony" but hasn't yet submitted a marriage certificate. The rapper only recently finalized his divorce from Kim Kardashian in November 2022.
While Bianca and West arrived at the Waldorf Astoria in Beverly Hills this week, recent paparazzi photos show West sporting a wedding band. Additionally, according to The Daily Mail, West, and Censori honeymooned last week at a "posh resort" in Utah. According to sources who spoke to Us Weekly, West "finally met someone who truly gets" him.
The insider said, "Kanye and Bianca are doing wonderful and things couldn't be better for them. Kanye believes he has, at last, found someone who truly understands and loves him for who he is.
Bianca Censori: Who is she?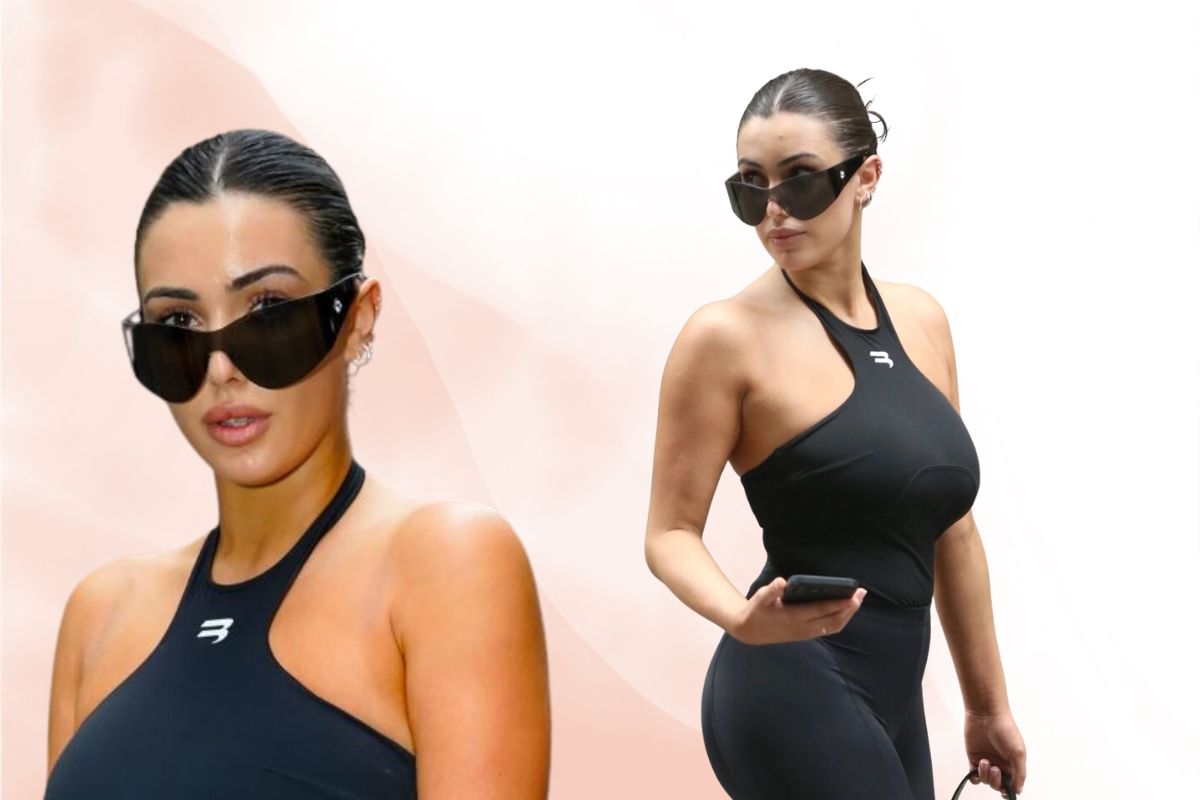 According to the Herald Sun, 27-year-old Bianca Censori is a native of the Melbourne suburb of Ivanhoe. She attended Carey Baptist Grammar School in Melbourne, majored in architecture at the University of Melbourne, and then worked as a design consultant at Kelektiv in South Yarra and a student architect at Collingwood-based DP Toscano Architects, according to her LinkedIn profile.
From 2013 to 2017, Censori established and ran the now-defunct accessories line Nylons Jewellery while she was a student. She even spoke with i-D in 2016 about some of the challenges of running a business while still in school. I make an effort to keep my studies and Nylons somewhat apart. Despite the fact that I constantly consider and draw inspiration from both, I keep them apart.
Censori moved to Los Angeles in November 2020 to work as an "architectural designer" for Kanye West's clothing line Yeezy. The Sydney Morning Herald cited a profile from Melbourne Design Week that stated: "Her work connects with philosophical, design, and cultural references: these conventions create spatial frameworks through which she designs buildings and objects."
Censori, according to The Herald Sun, divides her time between Melbourne and Los Angeles.
She doesn't currently appear to be using Instagram; perhaps she decided to deactivate it once the news broke. Since the announcement, Censori has also recently changed her original brown hair colour to a short blonde haircut.
How true are the rumours of Kanye West travelling to Australia?
Following reports that Kanye West will visit Melbourne next week to meet Bianca Censori's family in Ivanhoe East, rumours of sightings have started to circulate. Some claimed to have seen him at the venerable A1 Bakery in Brunswick, a Lebanese bakery, while others jokingly conjectured that he had attended the infamous Aldi and Red Rooster "Fitzroy garage party."
One user tweeted, "Kanye West is in Melbourne & was at A1 bakery in Brunswick. I don't know why but that took me out."
But not everyone is in favour of the controversial rapper's trip to Australia. Following his anti-Semitic remarks, there have been numerous requests to prevent the West from entering Australia. According to Dr Dvir Abramovich, chairman of the Anti-Defamation Commission, "There are some moral issues in life that you can't ignore," his visa application should be rejected.
This unrepentant Holocaust denier, who enjoys spending time with white racists, has threatened the Jewish community with death, and who claims to love and revere Hitler, has no business being in this place.
"I believe we are better than this, and this is a test for democracy."
How much time has Bianca Censori spent with Kanye West's children?
Whether or not they had previously interacted much, let alone met, Bianca Censori was seen out to dinner with North West, the oldest kid of Kanye West. Photos of Censori with Kanye and North at Nobu's Malibu location, a favourite of celebrities, have surfaced. According to The Daily Mail, Kanye and Censori were waiting for them to arrive at the fine-dining Japanese restaurant when the nine-year-olds security team dropped her off there with a friend.
Kanye had a green puffer jacket, a black cargo pack, and a black bandana across his face. Bianca, meanwhile, wore a leather jacket, black tights, and white boots with fuzzy tips.
How many years have Kanye West and Bianca Censori been dating?
Kanye West's love relationship with his Australian employer began at an unspecified point, but in December 2022, West cryptically revealed their relationship in a song titled "Censori Overload."
In the song, there is a line that reads, "And The Bible said, 'I can't have any more s*x till marriage'."