Stephanie Hsu of 'Everything Everywhere All At Once' has been nominated for Best Supporting Actress at the Academy Awards and it's no surprise! She held her ground against the likes of Michelle Yeoh, Jamie Lee Curtis and Ke Huy Quan – showing she's more than just the NYT Breakout Movie Star of 2022, but also a Hollywood star who will stick around for years.
But this isn't her first time in the spotlight. Stephanie has been entertaining audiences on Broadway, TV, streaming and in theaters – proving why she's worthy of being in the limelight. From her charming performance in 'The Marvelous Mrs. Maisel' to her critically acclaimed role as Joy Wang in 'Everything Everywhere All at Once', Stephanie is becoming one of the most recognizable actresses out there – and she's killin' it!
Birth and Start of Career 
Stephanie Hsu (pronounced "SHoe") was born in Los Angeles, California, on November 25, 1990. She first gained attention in New York's experimental downtown theater scene before landing roles on Broadway as Karen the Computer in "SpongeBob the Musical" and Christine Canigula in the internet smash "Be More Calm." She attended New York University's Tisch School of the Arts and trained with the Atlantic Theater Company and the Experimental Theater Wing before graduating.
From TV to the Stage: Stephanie Hsu's Journey to Becoming a Comedic Powerhouse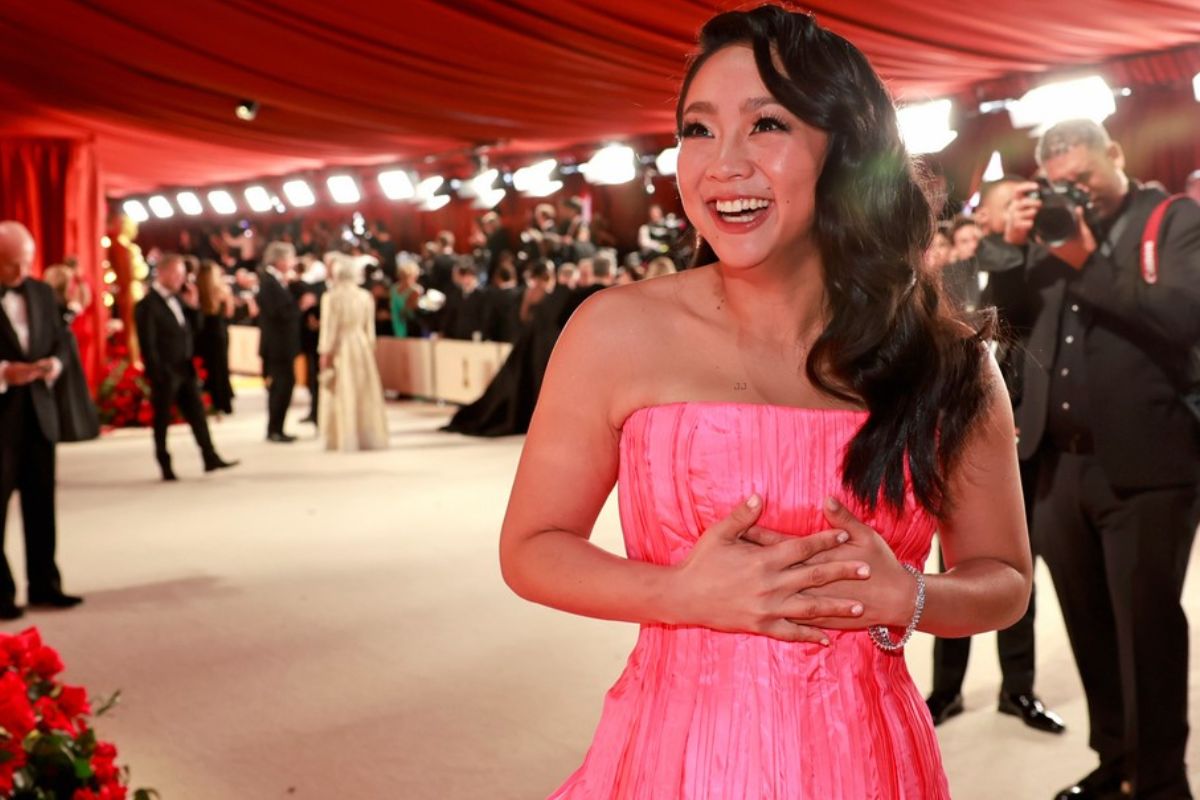 Stephanie Hsu is quickly making a name for herself in Hollywood, thanks in part to her stunning performance in the movie Everything Everywhere All At Once. But did you know that Hsu actually got her start in the entertainment industry as a comedic actor?
In fact, you can still find Hsu's comedy reel online, showcasing her incredible talent for making people laugh. Some of her earliest roles were on MTV's Girl Code, where she played a variety of hilarious characters, and in an episode of Unbreakable Kimmy Schmidt. While these roles may have been minor at the time, they laid the foundation for Hsu's career and helped her develop the skills needed to take on more complex roles later on.
And take on complex roles she did. In Everything Everywhere All At Once, Hsu plays Jobu Tupaki, a wildly chaotic and absurd character who uses dildos as nunchucks and turns security guards into confetti while dressed as an Elvis impersonator. It's a role that requires incredible comedic timing and a willingness to embrace the absurd, and Hsu absolutely nails it.
But Hsu's talents aren't limited to comedy alone. She also appeared in the third season of The Marvelous Mrs. Maisel as Mei Lin, a young Chinese American woman who captures the heart of Joel Maisel (Michael Zegen). Mei is a complex character, and Hsu plays her with a perfect mix of sarcasm, assertiveness, and vulnerability. It's a challenging role, especially given that Hsu was coming into a series three seasons in and had to win over audiences who were already invested in the show's titular character. But Hsu rose to the challenge, proving herself to be a natural fit for the role and bringing the character of Mei Lin to life in a way that few other actors could have.
Stephanie Hsu: From Breakout Star to Oscar Contender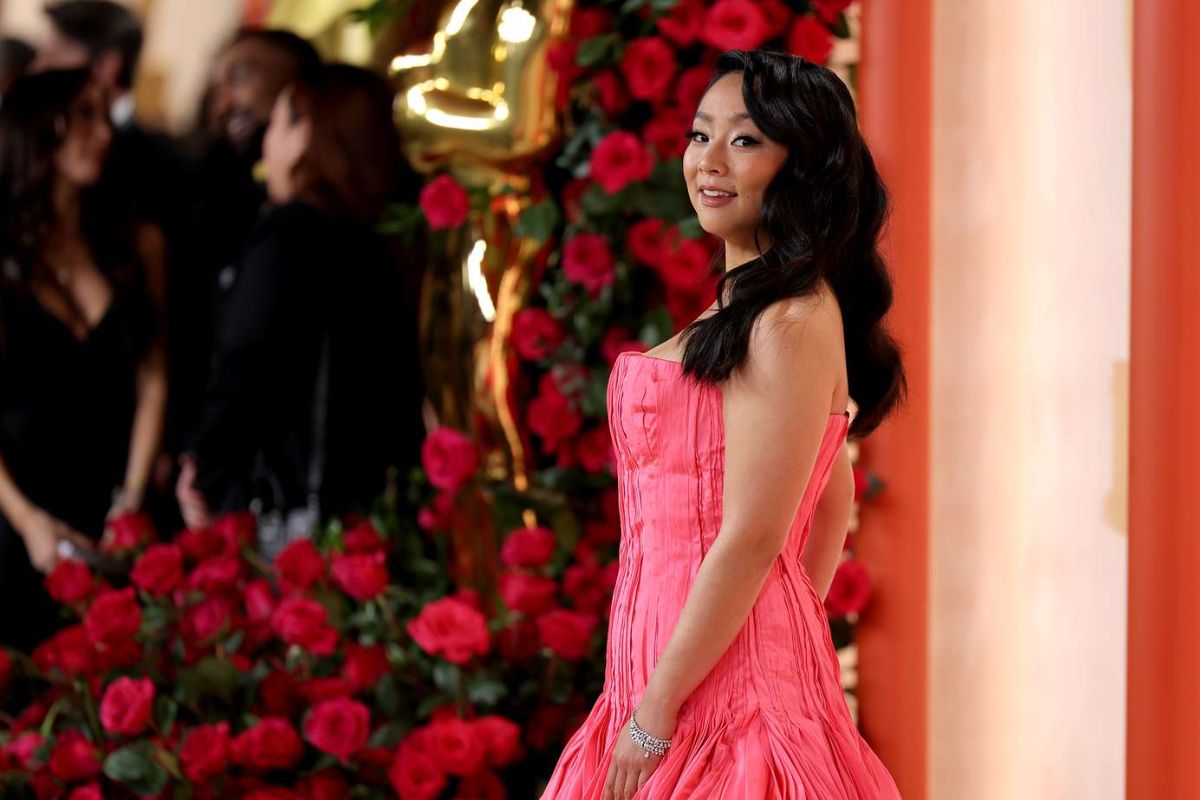 While Hsu made a big impression on the popular television show The Marvelous Mrs. Maisel, she attracted a larger audience with the 2022 release of Everything Everywhere All at Once, which has since been nominated for an Oscar Award and is A24's biggest earning movie to date. The storyline of the movie centers on Evelyn Wang (Michelle Yeoh), who is entrusted with rescuing the multiverse while under audit for her family's laundry company. It has a plot that initially reminds one of Doctor Strange in the Multiverse of Madness from Marvel. 
Everything Everywhere All at Once sets itself apart, though, by focusing on the challenges of parenting a Chinese American family. Yet the family dynamic depicted on screen by such outstanding performances, not only the economic or social hardships of an immigrant family, is what made the movie so relatable to so many viewers. In the movie, Hsu plays two characters: the evil Jobu Tupaki, who wants to wipe out the universe, and Joy, the Wangs' unhappy daughter, who is trying to win her mother's acceptance. After seeing the movie, it makes sense why Hsu would be nominated for this particular performance.
Stephanie Hsu anchors both of her roles in a superb performance, balancing the quiet and melancholy moments of Joy Wang with the loud and furious villainy of Jobu Tupaki.The shifts between these performances are neither abrupt or exaggerated, but rather as natural as any daughter in her circumstances would be.She also performs all of this while wearing a variety of extravagant outfits, accessories, and special effects, in addition to additional action choreography. Hsu's magnetic appeal makes every ensemble, from her sparkly Elvis impersonator costume to her understated pink golfing attire, stand out. Stephanie Hsu arguably carries Everything Everywhere All At Once by balancing Jobu Tupaki's cynicism with Joy's earnest desire.
Stephanie Hsu's Career Continues to Soar with Upcoming TV and Film Projects
Stephanie Hsu's rising star in the entertainment industry shows no signs of slowing down with a plethora of upcoming television and film projects. The talented actor will be reunited with Michelle Yeoh and Ke Huy Quan in the Disney+ series American Born Chinese. She will also appear in Rian Johnson's Peacock mystery series, Poker Face, alongside Natasha Lyonne. But Hsu isn't just dominating the small screen. She has been cast in the upcoming action film The Fall Guy, directed by David Leitch, where she will star opposite Aaron Taylor Johnson.
Hsu's diverse range of talents, from comedy to drama, has made her a standout performer in both television and film. With her natural ability to immerse herself in any role, it's no surprise that Hsu has been able to secure such a variety of exciting projects. As her career continues to soar, it's clear that Stephanie Hsu is a rising star to watch out for.