Christine Taylor, whose full name is Christine Joan Taylor, is a famous actress from the United States. She has established herself as a top-tier actress thanks to her roles in several hit films and TV shows. Christine has appeared in a wide variety of films and television series, including "Hey Dude," "The Brady Bunch Movie," "A Very Brady Sequel," "The Wedding Singer," "Zoolander," and "Dodgeball: A True Underdog Story." Not to be forgotten is her role as Bonnie on the hit TV show Friends. In the 2006 Beastie Boys concert film "Awesome…", Christine and her husband Ben Stiller appeared as audience members. The actress became a spokeswoman for Nourish's organic skin care products in 2012.
Christine Taylor's life off-screen has been just as eventful as her career. Along with a companion, she was a victim of a carjacking in Los Angeles in 1993. Her convertible BMW was taken by robbers as they held them at gunpoint, and it was never recovered.
Christine's Career
Christine Taylor's acting career got off to a quick start in 1989, when she landed a role in the comedy series 'Hey Dude. It aired on the Nickelodeon channel and was aimed at a young audience. She made her film debut that year, 1993. She was known for her comedic performances in both television serials and feature films in addition to her general guest roles. She's shown she can act in a wide variety of films, from comedies to romances to thrillers. She is a member of the current generation of performers who have excelled at maintaining two separate but intertwined careers in cinema and television.
With the premiere of 1993's Calendar Girl, she officially entered the film industry. Later, in films like "Night of the Demons 2" and "Breaking Free," she wowed audiences and reviewers alike with her acting chops. The next parts she took on in films like "The Wedding Singer," "Desperate But Not Serious," and "Zoolander" were likewise well received. Christine's cinematic career flourished during the 2000s with hits including "Dodgeball: A True Underdog Story," "Licence to Wed," and "Zoolander 2."
She kept working on television, with only brief breaks, even while she starred in critically acclaimed and financially successful films.
Christine's Net Worth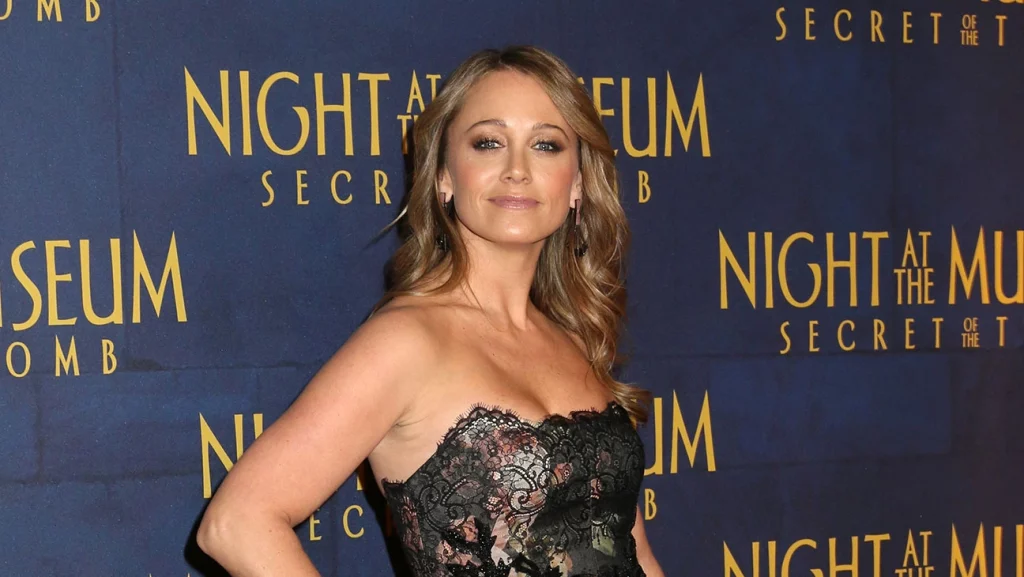 During the month of October 2022, American actress Christine Taylor amassed a fortune of $60 million. During her marriage to Ben Stiller, Taylor sold their Los Angeles home to Statham for $7.3 million in 2011. Having sold their previous Manhattan townhouse for $9 million in 2013, they were able to put the proceeds toward the purchase of a new West Village property in 2016. The Stillers own two properties totaling 53 acres in Chappaqua, New York, and 14 acres in Hawaii, valued at $8.5 million and $10 million respectively.
Christine and Ben's Relationship Timeline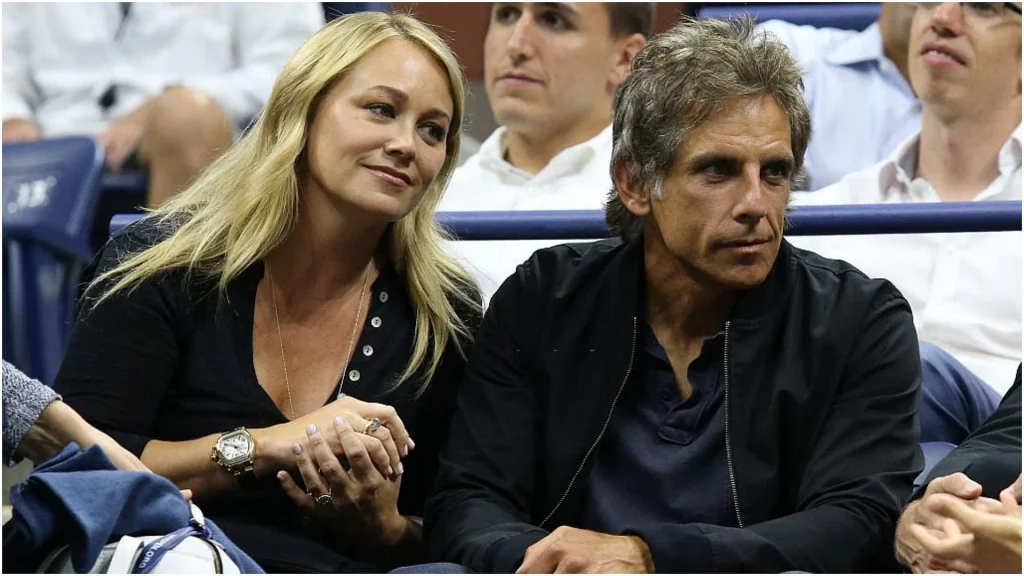 In recent news, Ben Stiller and Christine Taylor continue to be a "match." Six months after publicly announcing their reconciliation, the "Zoolander" co-stars seemed happy and carefree on a trip to the US Open. Here's everything about Christine and Ben's relationship. 
On May 13, 2000, Christine Taylor wed the handsome and well-known actor and famous celebrity Ben Stiller. On the set of the television show "Heat Vision and Jack," the two had first met. They have appeared in several films and television shows together, including "DodgeBall: A True Underdog Story," "Zoolander" and "Zoolander 2," "Tropic Thunder," "Arrested Development," and "Curb Your Enthusiasm." Their New York home was in Westchester County. Their children, a male called Quinlin Dempsey and a girl named Ella Olivia, also have those names. Christine Taylor and Ben Stiller are both vegans for ethical and health reasons. After 17 years of marriage, the pair finally declared in May 2017 that they were splitting up, sparking divorce rumors and speculation.
Two years later, in 2019, they caused a stir as they posed for pictures on the purple carpet at the Primetime Emmy Awards. Aside from being a "happy couple" and "never leaving [each other's] sides," they said in a statement.
After announcing their separation in May 2017, the Emmys were one of several events the twosome attended together. The Zoolander co-stars told Us at the time that they had decided to split up "with immense love and respect for each other, and the 18 years we spent together as a relationship." To this day, and for the foreseeable future, our top goal will be to be the most committed parents possible and the best of friends to our children. Please give us some space while we work through this." The two said, demanding some privacy.
After the announcement of the break-up, the two maintained a low profile. They didn't answer any questions about them being back together after the two appeared together at the Emmys.
It was for the first time since their breakup, Ben Stiller and Christine Taylor were seen together at a red-carpet event in 2019. This led to speculations and rumors about a possible reconciliation, but the pair remained apart until 2020.
The Big Reveal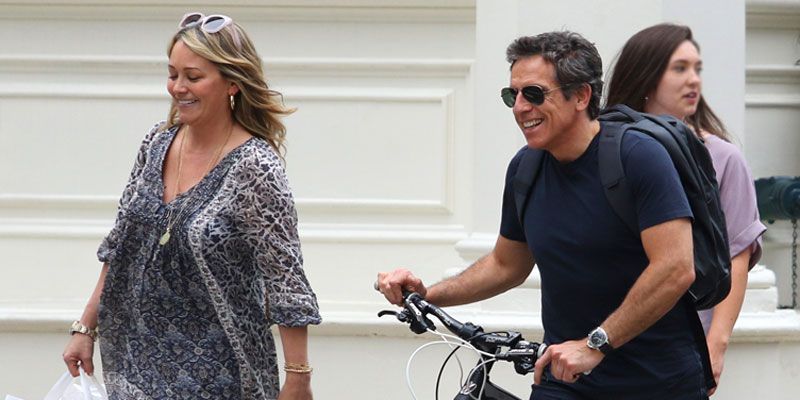 While co-parenting their two children, Ella and Quinn, the two have maintained a professional relationship and a low profile. However, in February 2022, they announced that they will resume their relationship.
Stiller and Taylor were reunited during the global quarantine imposed at the height of the epidemic caused by the Coronavirus. The couple decided to move in together during the pandemic so that they could spend more time with their children. The pair reconciled and got back together early this year, so this became a transitional period for the couple.
The 56-year-old director of Severance said in a later interview that things had been "great" since they got back together. So that he could check in on his kids, Ella and Quinlan, while they were under lockdown, Ben said he and Christine had agreed to move back in together during the epidemic.
Eventually, though, it changed, he explained. " We're glad that everything worked out and that we were able to reunite after being apart." In addition, Ben remarked, "it's been very amazing for all of us. Unexpected, and one positive result of the epidemic."
 The final word is that Christine Taylor and Ben Stiller are back together as the power couple of Hollywood. Fans cannot wait to see them in movies together post their reconciliation.