If you are a true fashion geek, you must know the importance of Jewellery and Accessories to create a dapper look. Jewellery needs to be updated from season to season, just like your wardrobe.
Catching up with the trends is a natural way to transition positively and flow with the seasonal vibe. Every colour and shade you add to your attire reflects your energy. Picking up the right outfit according to ambience and occasion is not enough; Jewellery and Accessories are equally responsible for boosting your style.
As the world has managed to get away from the pandemic to a greater extent now, it's time to celebrate life in every possible way. Live your heart out with all kinds of fashion trends, play with colours, jewellery items, handbags and your shoes. "Change is inescapable" make it your life mantra, and check out all these hot seasonal women's jewellery new arrivals.
Summer Jewellery
Summer is the best time to flaunt your inner diva. Bring out your playful and experimental self and try out the top-rated summer Jewellery and Accessories trend for the year.
i)  Hoop Charm Earrings
Hoop earrings have a classic history. These hoops originated in Africa. Somehow this traditional Jewellery and Accessories managed to surpass all the geographical barriers and gained superfluous popularity all around the globe.
Hoop earrings have numerous modifications to their original designs. You can find big hoops, slim hoops, twisted hoops, embellished hoops, and so on. But the striking feature of the hoops earrings this year is the charms attached to them.
The charms are available for customisation according to one's preferences. You can get your initials engraved, significant designs based on your zodiac signs, or any other precise choice.
ii) Pearl Bracelets
Pearls have been in the jewellery business for centuries. These sophisticated stones have all the right reasons to stay in trend for summer 2022. Pearls are not limited to a single strand of necklace. There are uncountable designs available for pearls now. From chunky necklaces to choker sets, pearls are all over the fashion world. You can use these gorgeous pieces of Jewellery and Accessories as your style statement and gather all the accolades for your royal taste in jewellery. Moreover, pearls look outstanding with every sort of clothing.
Spring Jewellery
The Spring season is all about freshness and newness. Incorporate this impulse into your personality with these jewellery ideas, especially picked for the spring season this year.
i) Oversized Earrings
The spring this year is more about colours and oversized jewellery. You will find all the palettes in fashion stores. Whether it is a monochrome dress or some mixed pattern outfit, spring outfits are here to uplift your mood. All your ensembles for spring will look outstanding with oversized drop earrings, mismatched earrings, chain link earrings, diamond dew drop earrings, and sculptured earrings.
ii) Crystal or Charm Pendant with Rose Gold Chain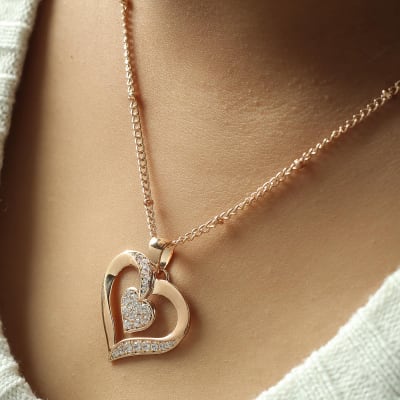 Minimalist or chunky chains, it all sub to your choices. Neck chains are a big hit this year. Precisely, rose gold chains are trending at the top. This metal with the shade of love romance is one of the best options to accessorise your spring ensembles.
For a more polished look, always add a crystal or charm pendant. The pendant adds detailing to your personality.
Autumn/Fall Jewellery
Autumn outfits are generally less vibrant. Not many people love to play with their looks during autumn. It's more about comfort and class during this period of the year. Thus, Jewellery and Accessories are the only options to play with your looks.
i) Pearl Necklace
As mentioned earlier, pearls are a way to add sophistication to your personality. This royal jewellery staple is considered the best option to suit your style for the autumn. A classy pearl necklace is all your need to steal away the limelight.
ii) Pearl Earrings and Bracelet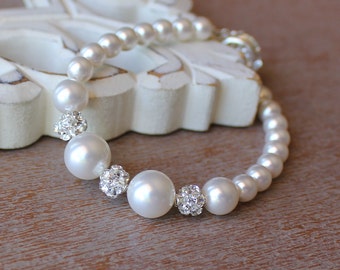 The sparkle and shine of your pearls are enough to stand out in the crowd. Your oversized clothes, hoodies, jackets, blazers, and sweaters cover up your body. Pearl earrings are the correct staple to suit your every kind of outfit.
Bracelets are the other options to accessorise your ensembles for special occasions.
Winter Jewellery
Winter Jewellery and Accessories need sparkle and shimmer to catch up with every bit of light. Winter clothing is more about warmth and comfort. However, the fashion world has managed to create; winter clothing more stylish without compromising warmth and comfort. Let's just find the correct jewellery choice to make your winter fashion collection worth a conversation among your peers.
i) Long Pearl Necklace and Earrings
Long pearl necklaces are a wise choice to grab all the attention. A modern style pearl necklace and earrings will suit your formal and all-casual outfits. Commercial Jewellery and Accessories websites are flooded with numerous trendy options. You ought to make the right pick according to your budget and personal style.
ii) Crystal Jewellery Set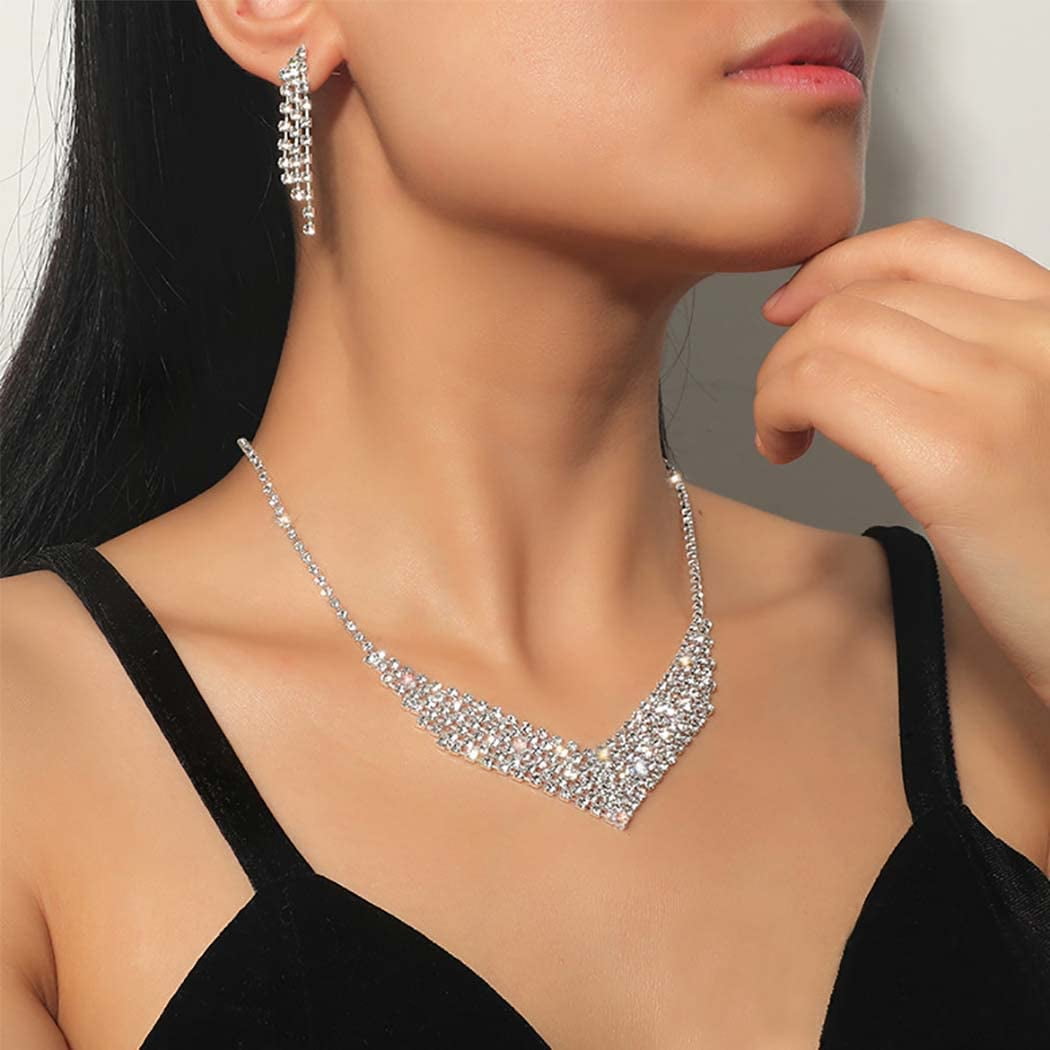 Crystal jewellery sets are appreciated during the winter seasons. The natural shine and lustre of these stones elevate your aura instantly. Crystal jewellery is available in endless colour choices and designs. You can pick from traditional design to modern art deco. These jewellery sets are available in platinum, gold, rose gold, sterling silver, and white gold.