It starts to get a bit chilly from monsoons and this also embarks the incoming of the Fall attire in the fall Season. There are so many things that change for good and one among them is fashion. We pull out our warmer clothes and make room for new clothes. Although, with fashion getting diverse and a bit tricky, people have nowadays started including a few of their summer clothes in fall attire too.
And that's not it, fashion is not only determined based on the weather or climate but also based on a particular event. Now that can be either a casual date, catch up with friends, family outing, or some other public event. Based on these events and things, we can surely decide what we are going to wear. And that's something I will have to care about too. So, in this blog, we will be talking about fall attire based on a few events.
So, with that said, let's get started! Also, make sure you read it through so that you remain well prepared. We will be picking some top events to give you a better idea of how to dress. You can choose to wear that dress somewhere else too, that will completely depend on you!
For any gaming event
1. Jeans with a t-shirt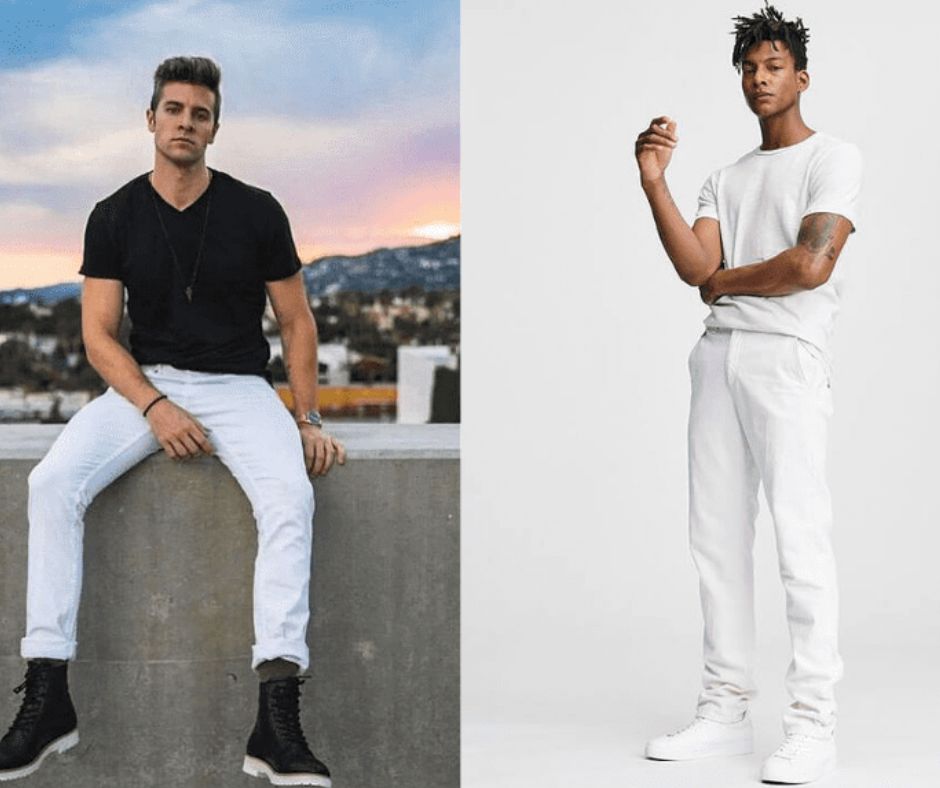 Yeah, we are not counting you as one of the players so this can be one of the top picks. Jeans have become one of those items that can be worn in any event and pair it with anything. You can call it one of the best multipurpose attire available in the market. Coming onto an event that takes place mostly outdoors, it will be better for you to get on your rough and tough look that reflects perfectly with a T-shirt and jeans on. And while the fall season starts on a rainy note you can wear fall attire in any color you want.
Wearing long sleeve shirts for men can also be a good choice because that's another way to complete your look during the cold season.
2. Shorts with a printed T-shirt
Printed T-shirts were always in fashion and they would stay till the end of the world. That's because they are one of the most sold and dressed across the world. Men and women both love to wear T-shirts because of their comfort and ease of wearing. The next thing about a T-shirt is that you can pair it with multiple bottoms wear. And keeping in mind that you are going to be a part of an event outdoors in the cold you can also wear a sweatshirt or a pullover to keep yourself warm.
Printed T-shirts can either be genetic print or something specific like the name of your favorite sportsperson. This will not only make you look good around the field but also help the team you support to get some confidence.
During a date
1. One piece with a shrug jacket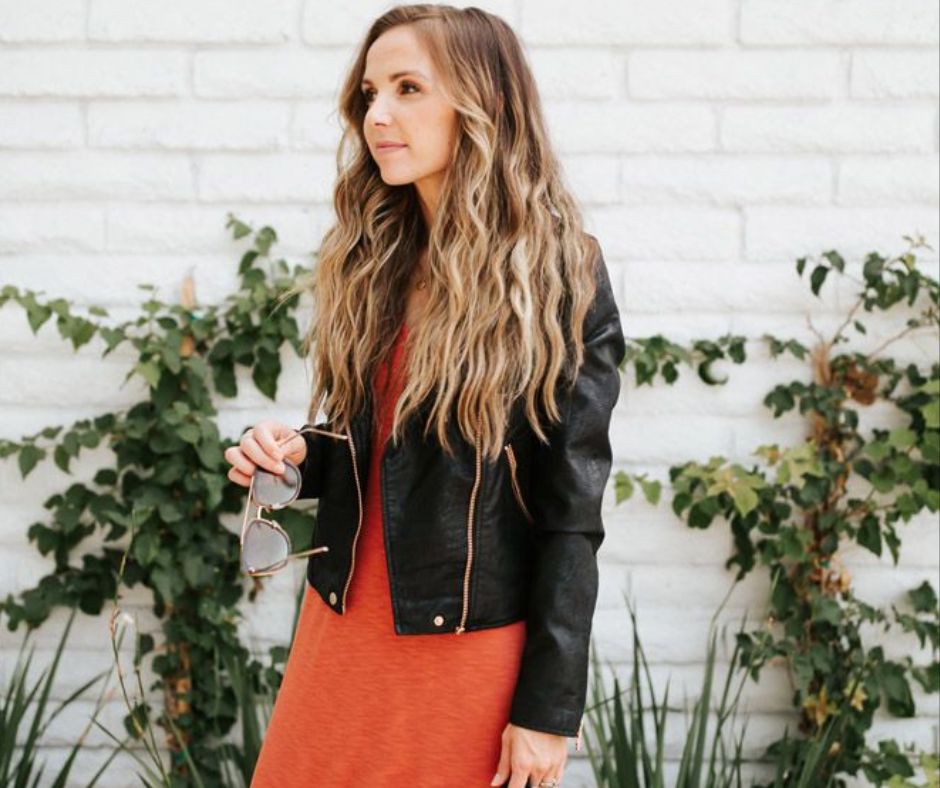 Where men find it quite comfortable and easy to find a perfect option to wear fall attire during the fall weather on a date, it is a tussle for ladies. A meet-up with their love interest is something that they picture to be perfect. And they take all the important steps to ensure the same. And if you are confused (like many women) as to what should be worn, then we suggest you go for a dark solid one-piece and pair it with a shrug jacket to keep yourself warm.
The minimal color combination you make the lesser hassle you have on your head about it. Wearing a solid-colored one-piece would help you look confident and impressive.
2. Formal pants and a solid shirt
One of the best tips that you can get about fall fashion weather is to keep it simple. In terms of colors as well as in terms of what you are wearing. There are times when even men are a bit skeptical and confused about their attire for a date. If that's your case, we would suggest that you should go with formal pants and a solid shirt. Keeping in mind the weather you can simply pair it with a long coat.
This way you will be able to keep it simple and elegant during the most important meeting with your love interest. This way you will be confident enough to not mess with anything in your look.
A family Outing
1. Pants, a comfortable T-shirt, and a leather jacket
Be it a picnic, family dinner, party, or any event with your close relatives; wearing pants, a comfortable T-shirt, and a leather jacket will be good enough for all these events. This will also cover you from the cold and keep you warm even if the celebration or event is outdoors. If you wish to wear something much more comfortable than a leather jacket, you can go for hoodies for women. If you already have a perfect match for the event, well and good, if not; we suggest you look for them online or offline.
If you prefer wearing formal pants with a solid t-shirt, we suggest getting a bright hoodie so that your entire look gets complimented. And even if you wish to pull over the hoodie, the look doesn't get hampered.
2. All denim look for men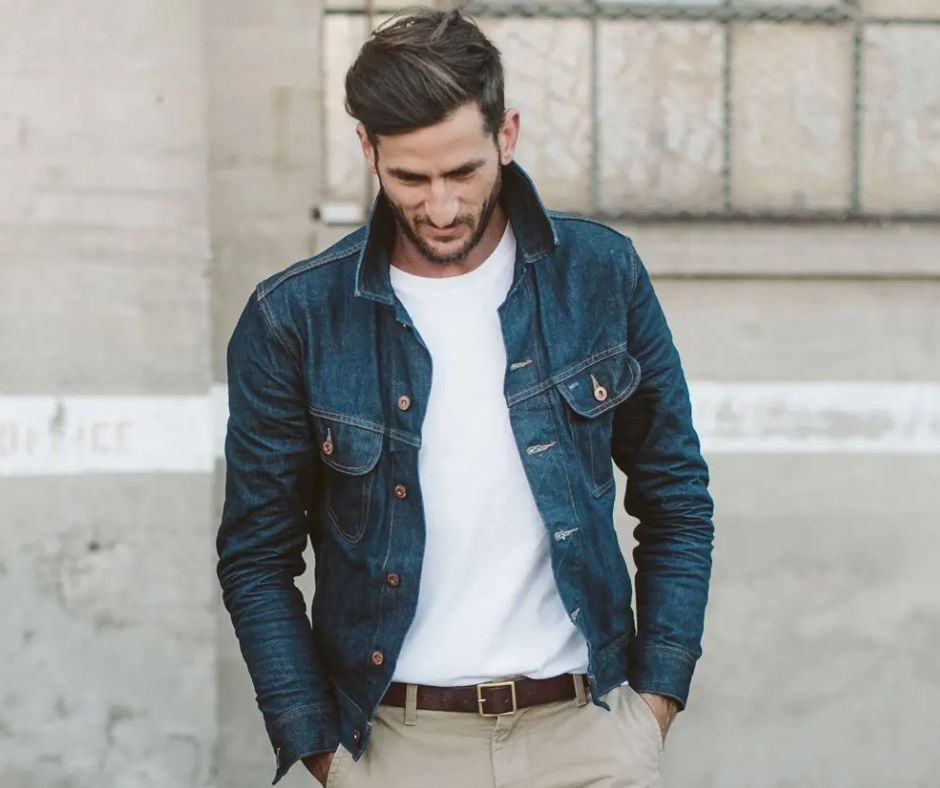 We believe saying that "all denim look" for men is not creating an impression that it is only preferred by males. Because that is worn and adopted by a lot of females as well. Women all around the world are enjoying wearing crop tops and other tops and then covering them with an all-denim look. But for this very point, we would like to tell all the men that they can bang on the all-denim look with a comfortable and bright-colored T-shirt inside their jacket.
When the sun becomes comfortable and you don't feel cold; you can simply pull over your jacket and tuck it on your waist. The "all denim look" is becoming highly popular and people around the world are preferring the look during the fall weather. Or you can simply look for sweatshirts for men online and pick one for this event.
An office event
1. Chinos with a bright shirt
Wearing formal fall attire or semi-formal attire is something that you can enjoy while going to an office party. We suggest you either go full out with a formal dress and formal shoes or go for chinos, a shirt, and a sneaker. Pair it either with a blazer or with a warm cardigan. The choice depends on you and you should decide according to the event.
And yes if the office event is some kind of a festival celebration or theme party- you will have to dress accordingly then.
2. All formal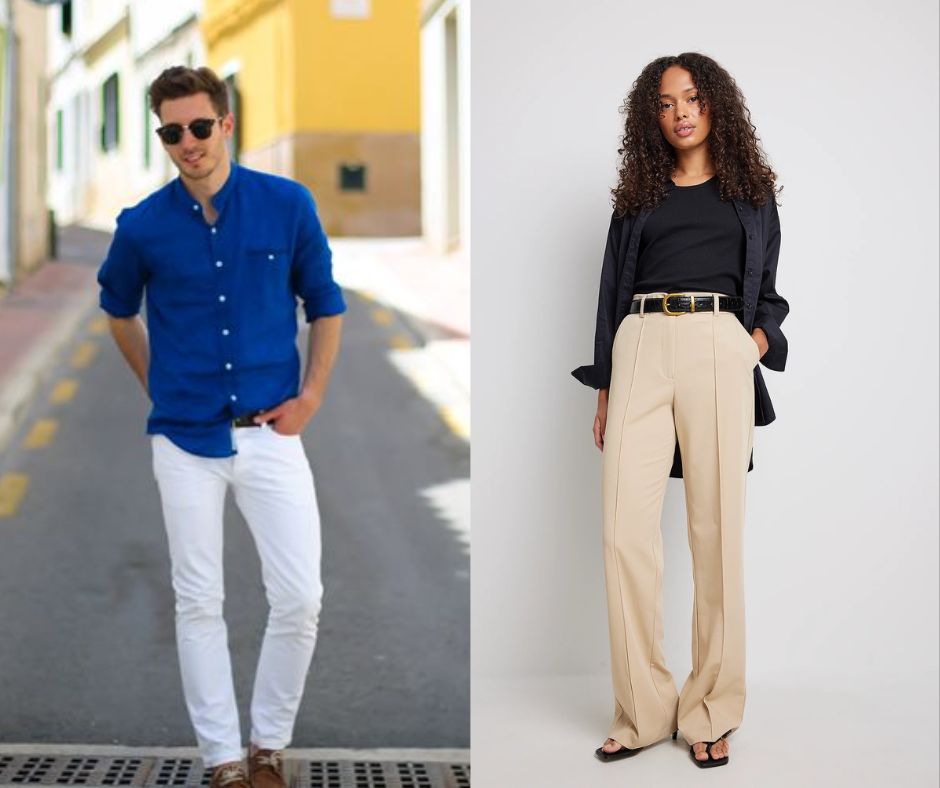 There are multiple surveys that have happened across the globe and it has confirmed that women look beautiful and good in "all formals" in any office event. And it is not based on any assumption but facts. There have been cases in which women have accepted the fact that they love wearing formal dresses to the office too. It gives them confidence and support to perform better.
Coming onto the event, you can either wear a formal dress with a shirt or a puffed shirt that looks subtle on your entire dress. Any of these will look good and people will shower you with compliments. Just keep in mind that fall weather can be cold and you should look for warmer formal fall attire.
Conclusion
We believe we have covered a lot of varieties in our blog. And you are now well-equipped in dressing yourself at a particular event. We know that we haven't covered all the important events but most of them are already here. Additionally, with the similar events that we have covered here, you can adopt the same attire or something similar to it for the same.
Ladies on one hand I have a better chance of getting options because they have a huge variety of costumes in the market. But men on the other hand have lesser options comparatively. Since that is the case, we have tried to pick the best one for them so that men too have a list of attire in their heads. Happy fashion should be your fashion!