As expectant mothers embark on the beautiful journey, their sense of style and fashion need not take a backseat. Maternity fashion has evolved significantly over the years, and 2023 promises to bring forth a range of exciting trends that blend comfort and style seamlessly. From chic silhouettes to innovative fabrics, here's a look at what to expect in maternity wear this year.
Flowing and Effortless Silhouettes
Say goodbye to the era of drab and unflattering maternity wear and discover more fashionable and form-fitting clothing options to choose from. This year, expect a surge in flowing and effortless silhouettes that accentuate the natural beauty of the bump. Maxi dresses and skirts with soft draping will be trendy, offering comfort and elegance, and can be quickly adapted to any setting, whether a formal event or a casual outing. 
Playful Prints and Patterns
Say goodbye to plain and monotonous pregnancy clothes, and get ready for an array of playful prints and patterns to make a splash in the maternity fashion scene. From bold florals and vibrant stripes to whimsical polka dots, expectant mothers can embrace their style and express their individuality through fun and eye-catching prints. These patterns add a touch of playfulness and charm to any maternity wardrobe.
Sustainable and Eco-Friendly Materials
With sustainability being a global priority, it's no surprise that the trend extends to maternity fashion. In 2023, eco-friendly and sustainable materials will gain prominence, offering expectant mothers the opportunity to make fashion choices that are kind to the environment. Look out for organic cotton, bamboo, and other sustainable fabrics for maternity clothing as these materials not only prioritize the well-being of the environment but also provide the utmost comfort and breathability.
Versatile and Functional Wardrobe Staples
Women often seek clothing that can adapt to their changing bodies throughout pregnancy, which is why versatile and functional pregnancy wardrobe staples will always take center stage. Maternity pieces with adjustable features, such as stretchy waistbands, expandable panels, and discreet nursing openings, will be in high demand as they provide flexibility to accommodate a growing belly while ensuring comfort and ease of movement.
Elevated Loungewear for Everyday Comfort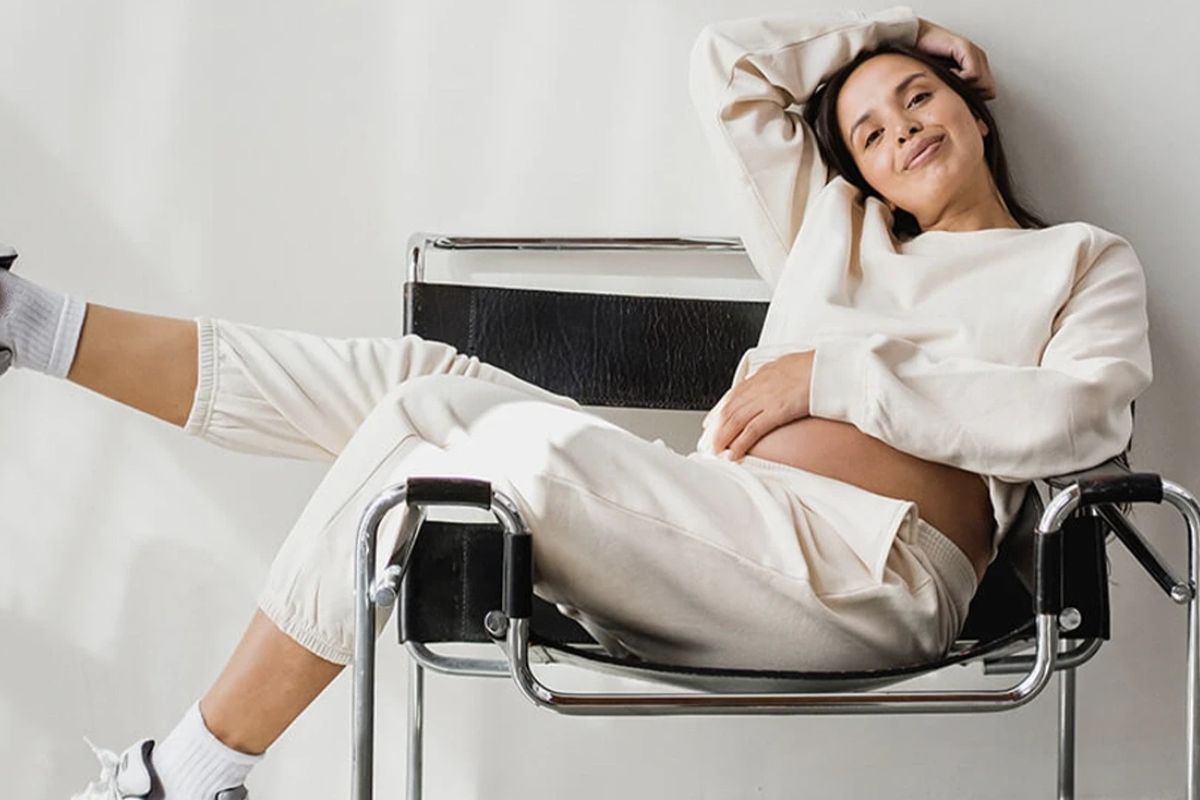 Loungewear has become a vital part of our daily lives, and expectant mothers can also indulge in elevated loungewear that combines comfort with a touch of sophistication. In 2023, look for maternity loungewear sets in soft, luxurious fabrics like modal or cashmere blends. These sets offer cozy elegance for days spent relaxing at home while allowing expectant mothers to feel stylish and put together.
Functional and Stylish Maternity Activewear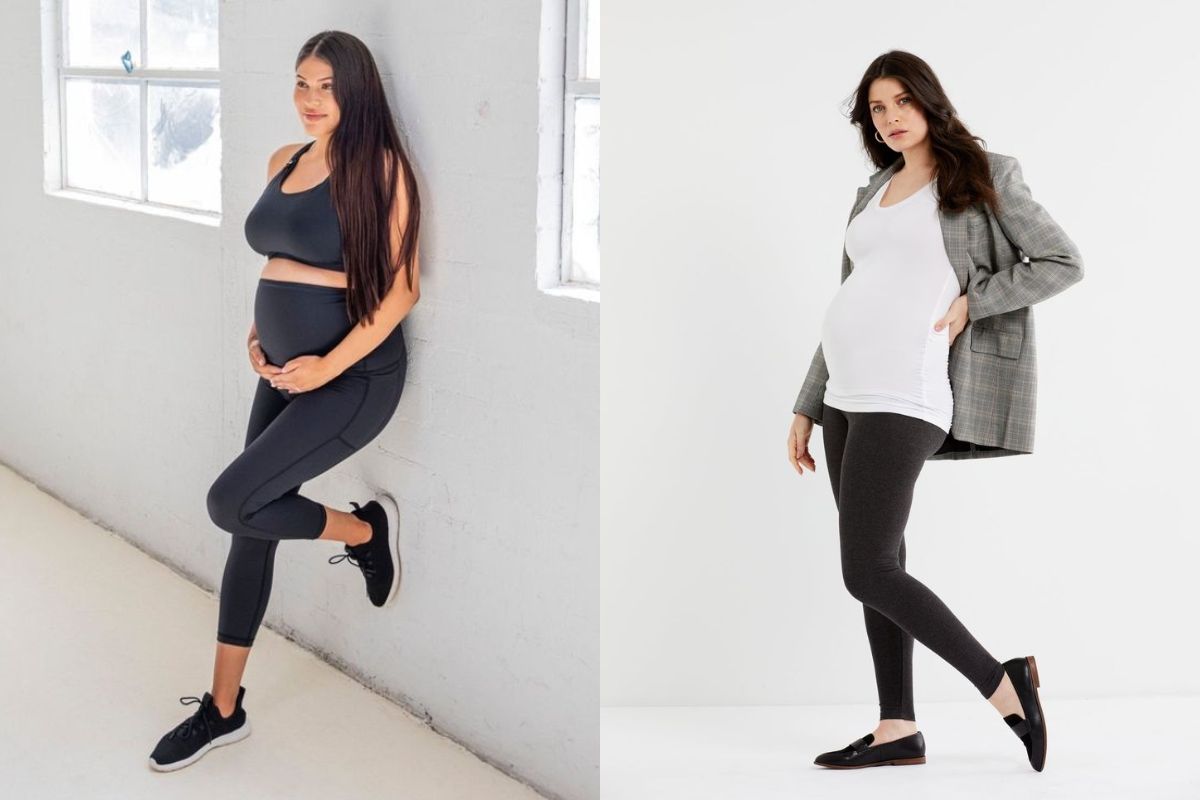 Staying active during pregnancy is vital for a woman's physical and mental well-being, which is why you're likely to see a surge in functional and stylish maternity activewear. This athleisure-inspired apparel is designed to accommodate a growing belly and offer support, flexibility, and moisture-wicking properties for various physical activities such as prenatal yoga, walking, or light workouts. Look for leggings with built-in belly bands, supportive sports bras, and breathable tops that allow women to stay active while looking and feeling great.
Statement Accessories to Elevate the Look
Accessories are crucial in completing any outfit, and maternity fashion is no exception. Women can elevate their maternity looks with statement accessories such as oversized hats, stylish sunglasses, bold scarves, and statement jewelry that can add flair and personality to the simplest maternity outfits. These accessories not only enhance the overall look but also provide an opportunity for expectant mothers to express their style and create unique fashion statements.
Experiment With Your Pregnancy Style This Year 
As 2023 brings forth an exciting array of maternity fashion trends, expectant mothers can look forward to a time of embracing their style and confidence. Thanks to new fashion-forward designs including flowing silhouettes, playful prints, and sustainable materials, maternity fashion is breaking free from stereotypes and offering options that prioritize comfort and style. Embracing these trends allows women to celebrate themselves while feeling beautiful and empowered. 
When shopping for maternity fashion, trustworthy online retailers provide a convenient and diverse selection of options, ensuring a seamless and enjoyable shopping experience. By choosing styles that resonate with their taste and values, expectant mothers can create a maternity wardrobe that reflects their unique journey and makes them feel radiant at every step.