Are you planning to go on vacation soon? Wondering how you'll survive long flights of discomfort and boredom? Surviving long flights is no less than a nightmare. Spending hours in a cramped seat with few opportunities for movement can feel like an eternity.
However, with a little preparation, you can ditch boredom and discomfort, and transform your journey into a comfortable and entertaining experience. In this article, we'll discuss some of the best tips to survive long-haul flights with ease. So, let's get started:
Choose The Right Seat
Picking up the right seat can make a world of difference in enhancing your overall flight experience.
If you're tall and want more legroom, then consider opting for exit rows. However, if you don't want to get irritated by children crying on the flight, don't book your seat in front of the plane. If you want to prioritize sleep and capture beautiful views of the sky, there's nothing better than a window seat.
When booking your flights to your dream destination, it is advised to get online as soon as check-in opens and choose the right seat that offers maximum comfort and enhances your experience.
Prepare Yourself For Sleep
You'll be on a plane for quite a long time, so it's important to prepare yourself for sleep and bring all the long-haul flight essentials. Here are some tips to prepare yourself for sleep during long flights:
Bring a travel pillow and blanket
Carrying a neck pillow can work wonders for your sleep and make you comfortable during your long flights. Besides a neck pillow, make sure to carry a lightweight blanket that can create a comfortable environment for you to sleep.
Make sure to adjust your settings according to your preferences to make it suitable for you to sleep. Dimming the lights or using an eye mask can prevent distractions and create a sleep-friendly environment.
If you're traveling to a different time zone, then adjust your sleep routine with it. Adjust your watch and phone to the local time and establish a sleep routine and stick to it.
Also, don't forget to carry the basic toiletries like hand luggage-size toothbrushes and toothpaste to feel refreshed when you land on your dream destination.
Prepare for Personal Comfort
Long-haul flights also mean being prepared for all situations, including a sudden need for products to manage urinary incontinence. These can be extremely helpful, especially for seniors or individuals who frequent the toilet. Packing a few in your carry-on luggage ensures a comfortable and worry-free journey.
Keep Yourself Entertained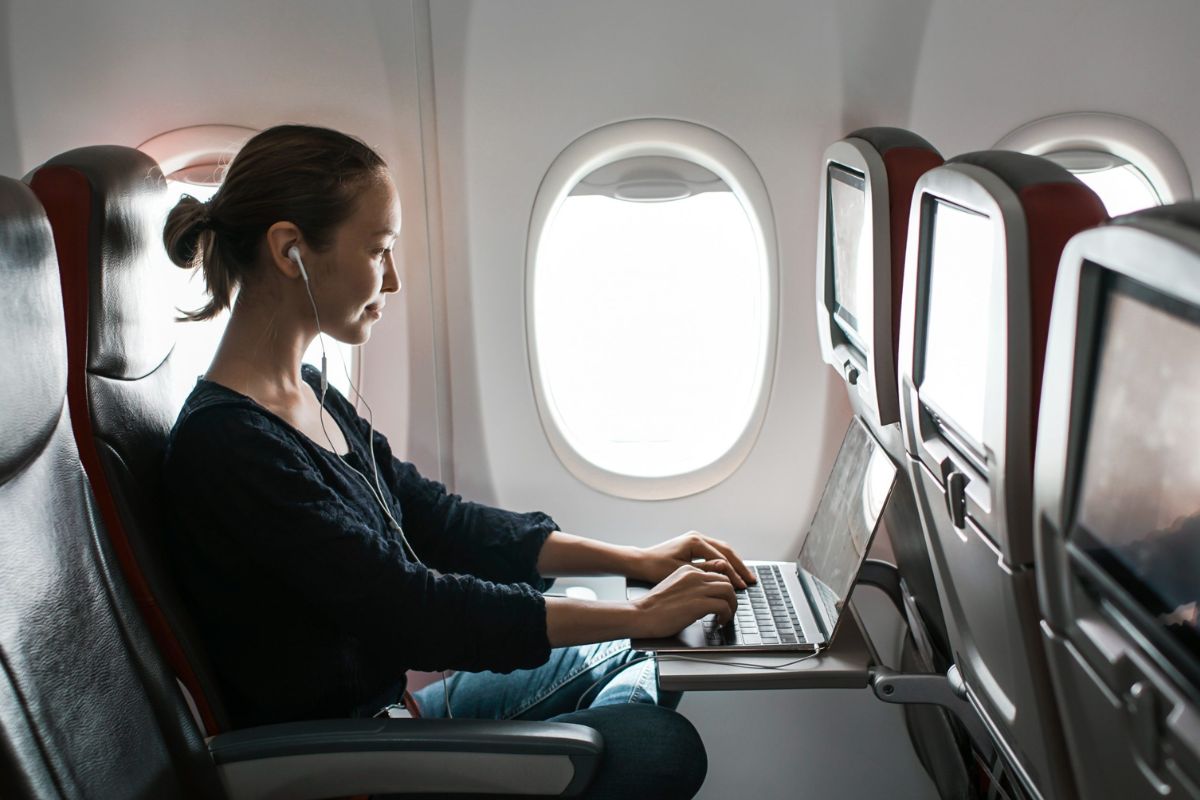 A source of entertainment is crucial for you to stay occupied and ditch boredom during long hours on the flight. While most airlines offer in-flight entertainment, it's also important to bring your entertainment as well.
For example, bring your laptop or tablet to watch movies, and TV shows, and listen to music on YouTube. But know that there are some countries where YouTube and other video platforms are banned. So, if you're visiting such countries, then it can be challenging for you to access these platforms.
However, you can click here to know about how to access YouTube even if it is banned in the country you're traveling to.
This is one of the most important tips to follow while onboarding a long-hour flight. Comfortable clothing during long flights can give you the maximum comfort you deserve. Think of something that only just not provides comfort but also enhances your look.
Don't hesitate in wearing your cozy sweatpants and pair them with an oversized patterned t-shirt. In short, wear anything that provides you comfort and won't restrict your movements. Also, don't overlook the importance of wearing the right footwear. Also, wear comfortable shoes that are easy to slip on and off as you may need to remove them during security checks or when going for a nap.
Don't Go Overboard With Your Packing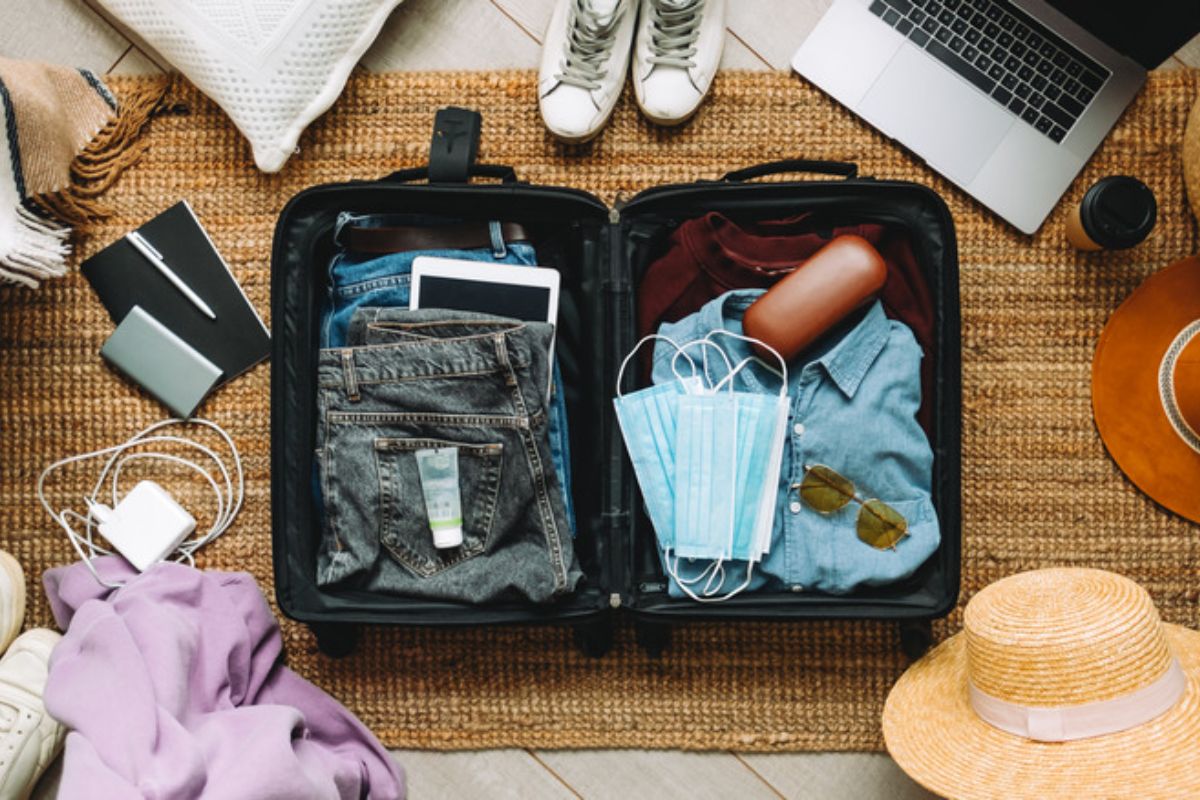 Nothing is more frustrating than carrying a huge piece of luggage on board and struggling to put it into the lockers. Not only will it make you frustrated, but also cause discomfort to your co-passengers.
Going on a trip doesn't mean packing your entire wardrobe into your luggage. Instead, consider essential items which are of utmost importance. Remember, you'll be limited by space and luggage weight restrictions on the flight. So, it is wise to select items that truly add value to your journey and leave the rest behind.
Stay Hydrated and Avoid Alcohol
Airplane cabins have low humidity which results in dehydration at most times. So, stay hydrated by drinking water frequently during the flight. Avoid any consumption of alcohol and caffeine as they can result in dehydration.
If you're a big fan of coffee, then there's no need to sacrifice it. Instead, enjoy a cup of coffee but remember to balance it with an ample amount of water.
Wrapping Up
Indeed, long flights can be frustrating as it tests your patience level. But with the right steps, you can easily say "goodbye" to boredom and discomfort and enhance your flight experience.
By following the tips mentioned above, you can tackle those long-haul flights and reach your dream destination feeling more active and refreshed.