Planning a trip to Nashville? Looking for the best Nashville outfits to pack in your luggage bag? If yes, read the blog till the end. However, before we discuss the Nashville outfit ideas, let's get to know about Nashville in the first place.
The capital of the U.S. state of Tennessee, Nashville is the birthplace of country music and many famous artists known worldwide. Apart from that, the city offers a lot of attractions to make your trip memorable. From stunning beauty to a lovely atmosphere, wide food cuisines, and great culture, it is an ideal destination to make the most of your trip with your family or buddies. In fact, Nashville is a perfect travel destination for all types of travelers whether an adventure lover, solo traveler, or keen tourist. Along with these, the city is popularly known for country music and artists.
When it comes to a city known for its music and style, what you wear is something very important. Of course, packing your wardrobe for Nashville is as challenging as planning the whole trip. Luckily, Nashville-inspired outfits are all the rage. 
When traveling to a music city, no one would want to look like a tourist but rather look like a native and stylish while exploring the city. Confused about what to wear when in Nashville? No worries!
In this all-inclusive blog, we have discussed various stylish and fashionable Nashville outfit ideas to help you shine like a rockstar during your trip to the music destination, Nashville. 
Nashville Outfits For Every Season
Listed below are some of the trendy Nashville outfits that will help you rock your trip to Tennessee no matter the season. 
Nashville Outfits For Winter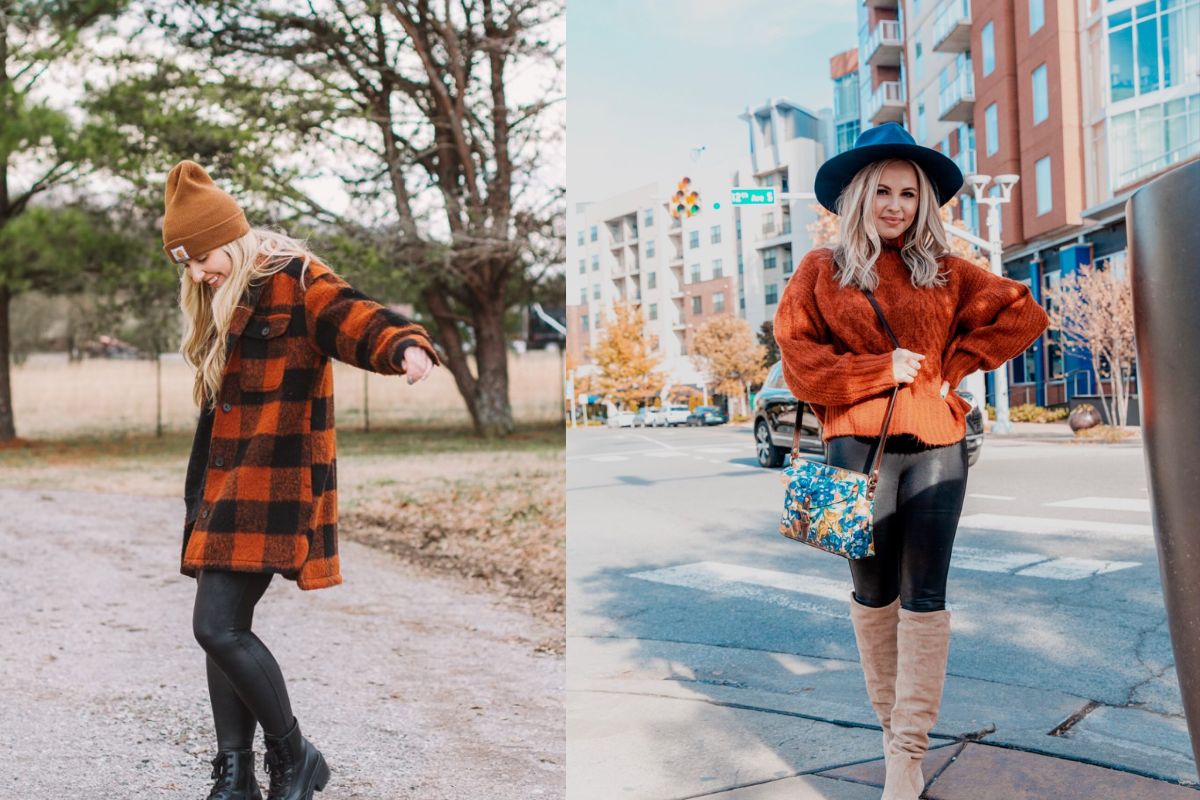 In case you are planning a winter trip to Nashville, make sure to pack winter essentials to keep yourself warm and cozy.
Make sure to pack jackets, leather pants, boots, cardigans, gloves, and other winter must-haves. 
For instance, you can choose to wear sleek leather pants clubbed with a t-shirt paired with a jacket to stay cozy and stylish during your winter trip. To complete your look, wear long boots.
This outfit is perfect to explore the city or to go on a romantic date with your partner. You can also opt for a sweater paired with denim jeans and western-inspired boots to nail your winter look in Nashville 
Nashville Outfits For Summer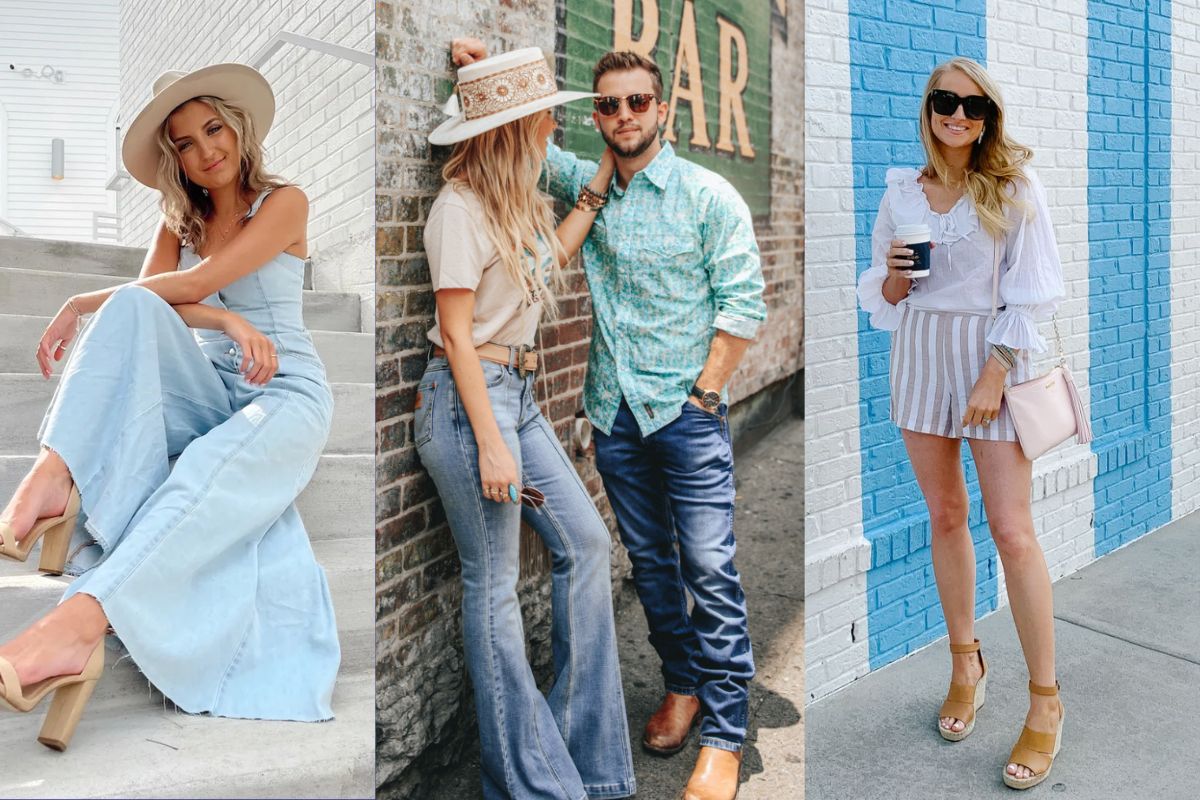 Summer months can be very hot in Nashville. So, make sure to pack lightweight, breathable, and comfortable clothes like cotton or linen to feel cool all day long.
For instance, a basic colored tank top paired with black jeans or denim shorts and sunglasses is an ideal comfy wear to discover Nashville during hot summer days. This look is also perfect for morning to night if you plan to attend a concert or a music festival. 
Also, it's advisable to pack a lot of tank tops, skirts, shorts, trousers, dresses, and lightweight blouses.
Nashville Outfits For Spring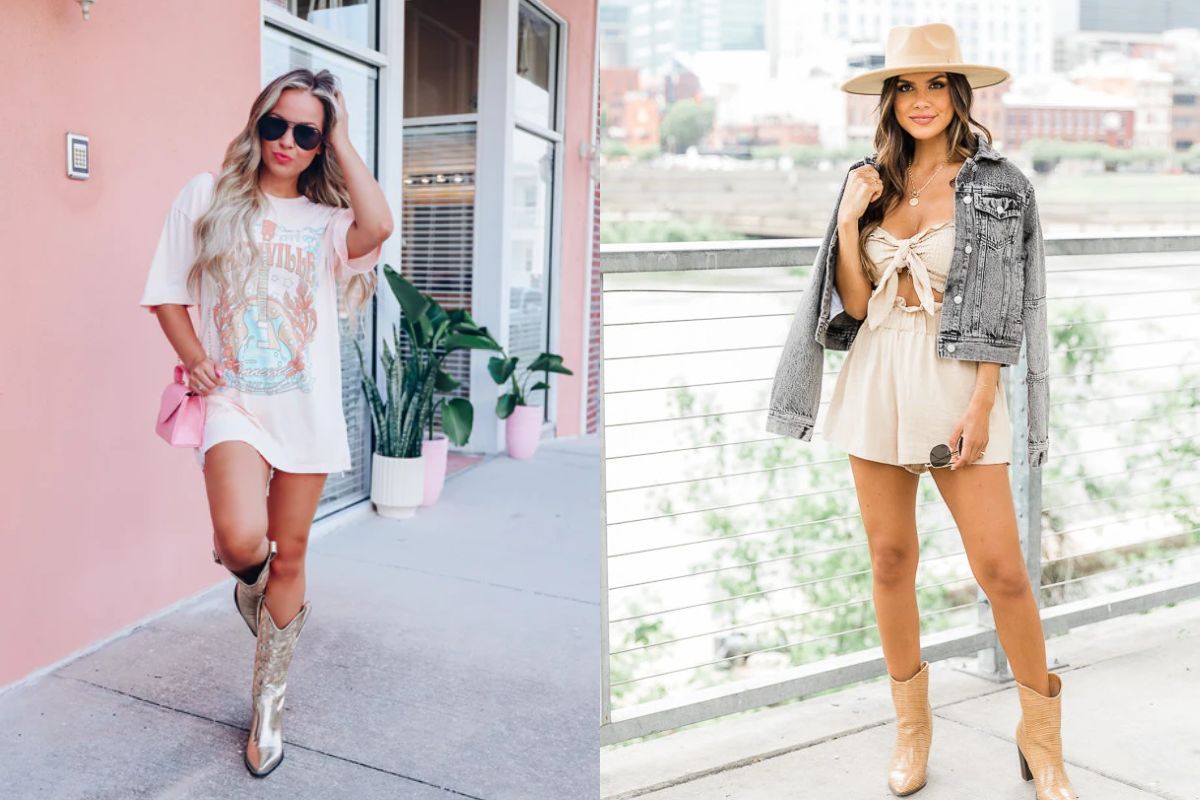 Spring in Nashville offers endless possibilities to style yourself in the best way possible. During the spring season, you can expect the days to be a little warmer and the evenings to be a little cooler.
Some of the spring outfit ideas are:
Club your denim with a cami top and wear a lightweight jacket over it to pull the whole look together.

Depending on the weather, choose between boots and sandals.

Pair white jeans with a graphic T-shirt along with boots. If the weather is cool, wear a denim jacket.

Nashville Outfits For Fall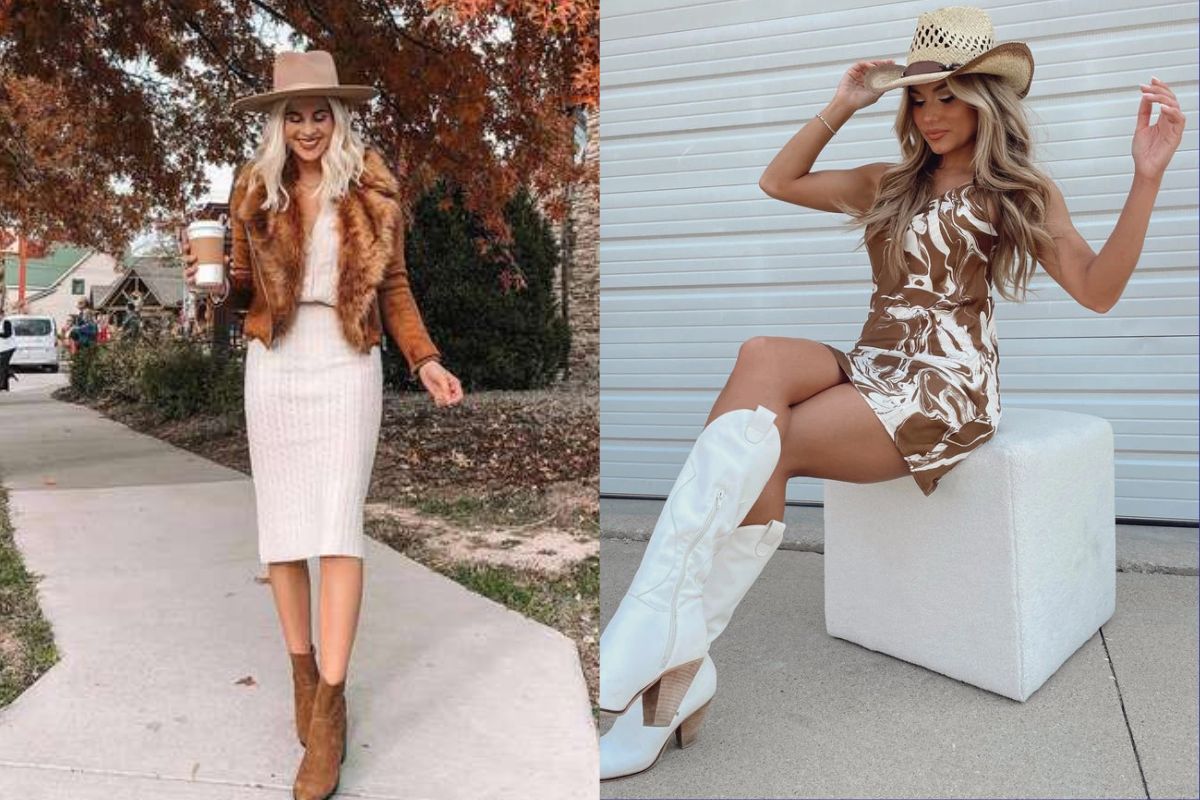 Classic rock t-shirts are a must-have when visiting Nashville during the fall season. Some other outfit ideas you can consider are 
Pair jeans with a graphic T-shirt and top it off with a classic black leather jacket. Wear boots to complete the look. 

You can wear a sweater dress with a suede jacket and western-inspired boots to look like Nashville locals. 
Bonus Nashville Outfits Tips To Follow
Being popular as a relaxed and laid-back city, Nashville gives you the flexibility to opt for casual clothing. 

Pack outfits as per the season of the year you plan to visit.

Since the city is known for its music, the overall dressing style is "Americana" with a punch of

Hipster

vibes and some Western flair. 

For formal occasions, pack and dress accordingly.

For the major part, pack lots of relaxed and comfortable clothing items like jeans, t-shirts, luxe hats, sneakers, casual dresses, denim leather jackets, and sleek accessories. 
In The End…
The above-mentioned Nashville outfits will help you rock in any season and avoid looking like a tourist while you're exploring the city. Above all, pack anything that caters to your taste, fashion sense, and comfort.
Enjoy your trip!