Leather jackets are a timeless staple in any wardrobe, but finding the perfect one to fit your style can be daunting. Whether you're opting for a classic look, retro vibes, modern edge, or biker style, there are many choices to consider when selecting the perfect leather jacket. In today's blog post, we will learn about how to choose the perfect leather jacket that suits your unique sense of fashion and reflects your personality. From considering the basics of leather jacket style to experiment with colors and textures, we will discuss all the steps to select the right size and accessories that complement your look.
Consider The Basics of Leather Jacket Style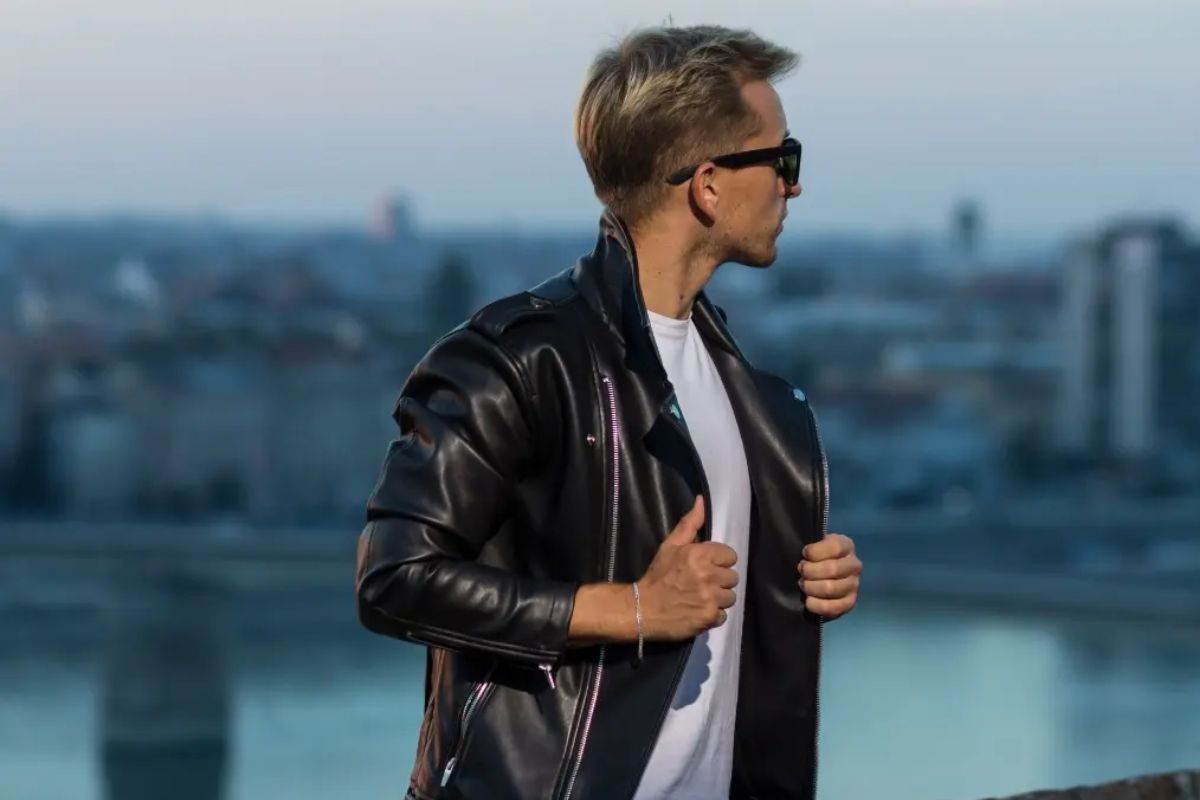 When selecting a leather jacket, it is important to understand the range of styles available. Popular types include bomber jackets, moto jackets, and blazers. Bomber jackets are classic Americana style with a ribbed waistband and cuffs that give off an athletic vibe; they usually feature a zipper closure in front. Moto jackets typically have an asymmetrical zip closure and reinforced shoulders for added protection; these are often seen as edgier than other leather jackets. Blazers are tailored pieces that provide a slightly dressier look than the other two options; they can easily be dressed up or down depending on the occasion.
Regarding features, consider what kind of pockets you would prefer on your jacket – inside and outside – including zippered pockets or snap closures. Consider whether you would like extra details like shoulder epaulets (shoulder straps) or patch pockets for added flair. Some leather jackets also come with adjustable buckles at the waist for a custom fit that looks good on everyone's body type. You may even want to find one with removable fur collars or linings if you live in colder climates during winter months!
Another factor when selecting your ideal leather jacket is the quality of the material itself; there are different grades of leather from which to choose based on your budget and desired look/feel/durability level (such as full-grain leather versus split-grain). Full-grain is considered higher quality because it has not been sanded down, buffed out, dyed/coated/stamped to hide imperfections like split grain has been known to do – this makes it more resistant over time but also pricier than its counterpart due to its natural state properties (i.e., durability).
Decide What Look You Are Going For
The classic leather jacket look is timeless and versatile. It often features a clean, simple design with minimal embellishments or details that create a sleek, understated style. Jackets may have zippered pockets but often lack additional detailing, such as fur trims or oversized lapels. A classic leather jacket will never go out of style and pairs well with any ensemble – from jeans to evening wear.
A retro-style leather jacket looks great on anyone who wants to channel a vintage vibe. These jackets typically feature exaggerated lapels and other detailing like shoulder epaulets or metallic buttons for an added touch of drama. They may also come in bright colors or bold prints that give them a unique flair while maintaining their classic shape and silhouette.
Modern leather jackets are designed to make a statement without being too flashy or over the top. They usually have minimalist designs from high-quality materials emphasizing form and functionality over ornate details and embellishments. These jackets can be found in muted tones such as black, gray, brown, navy blue, etc., making them incredibly versatile pieces for any wardrobe collection – perfect for both casual days out and formal events!
Biker-style leather jackets are highly popular among those seeking an edgy yet stylish look full of attitude and personality! These jackets usually feature oversized lapels, zipper accents on the sleeves, and chest area to maximize the biker's aesthetic while providing plenty of warmth during the year's colder months.
Experiment With Multiple Colors To Find the Right Fit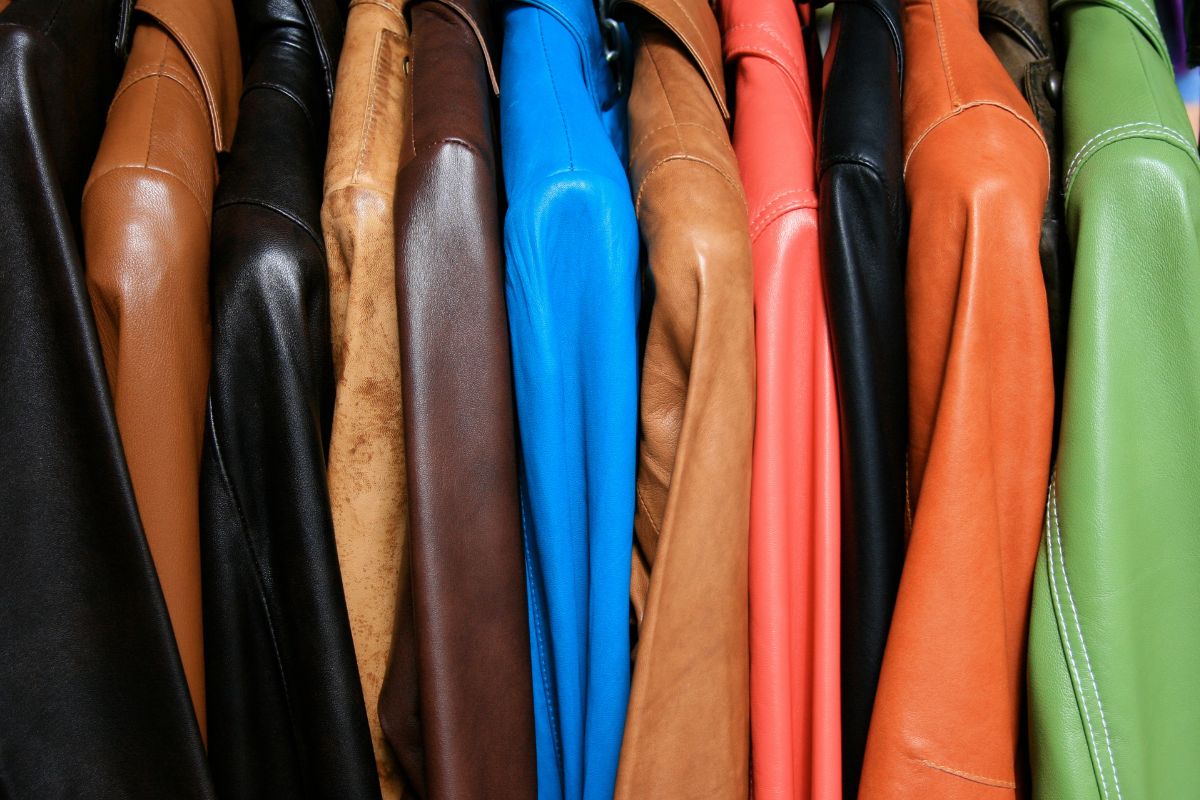 When choosing the perfect leather jacket, consider selecting a natural color that suits your style and personality. Leather can come in various colors you can choose Green Leather Jacket, Brown Leather Jacket, or beige, black, and tan. Try to find a color that matches or complements the other pieces in your wardrobe; for example, if you tend to wear darker shades such as black or navy blue, consider buying a dark-colored leather jacket. Or, if you're looking for something that will add a bit of sparkle to your look, opt for brighter colors such as red or yellow. Regardless of what shade you choose, ensure it is comfortable wearing since this will help bring out the best in your look.
For those who prefer bolder fashion statements, try playing with bright colors when selecting the right leather jacket! Bright hues like turquoise, maroon, electric blue, Brown Leather Jacket, or even Green Leather Jacket instantly add vibrancy and energy to any outfit while still being timelessly chic all around – remember not to overdo it by pairing too many statement pieces together; otherwise, your look might end up looking overly busy instead of simply stylish!
The size of a leather jacket can make or break the look. It is important to take accurate measurements when selecting your size. Start by measuring your chest and waist circumference using a flexible tape measure. Next, measure from the center of your back to the top of your shoulder and the opposite sleeve cuff. Finally, measure from the base of your neck to where you would like the bottom edge of your jacket to hit on your body.
Conclusion
In conclusion, finding the perfect leather jacket to suit your style is all about taking the time to consider the basics of leather jacket style and deciding what look you want to achieve. From there, experiment with different colors and textures to find the right fit, choose the right size, and accessorize with scarves, hats, or jewelry for a complete look. With these tips in mind, you can select a quality leather jacket that will last you for years and make a statement wherever you go. So take your time and enjoy finding just the right piece of clothing that expresses who you are!