The most difficult step in decorating a house is choosing curtains. Patterns, designs, and prints come to mind when we consider living room curtains. The size of the curtains is another factor we consider. However, if not more so than the curtain fabric wholesalers, the curtain fabric you choose is crucial. Every material falls and drapes in a unique way. Additionally, every one of these materials has unique qualities.
Fabric manufacturers develop and create each material in their own unique method. While some are simple to clean, others fully hide from the sun. So let's look at how these textiles may be designed for your curtains. You must choose a cloth that satisfies your needs and a curtain style that works with it.
So that you may make an educated decision, we have put together a thorough list of curtain materials you can use for your living room.
Living Room: Color Blocking Lines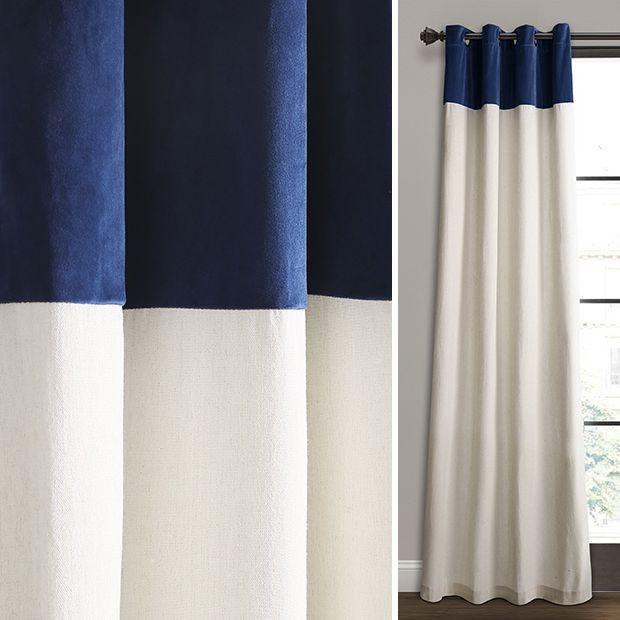 A fabric with a very summery appearance and feel is linen. Thus, linen curtains give your living space a light feel. The colors that go best with this fabric are earthy, and we like how this house created a color block effect by alternating between dark and light tones of blue. Making the ideal home décor takes a lot of time and work. You can't always choose from the newest and trendiest designs for your home decor.
Brocade with Metallic Shades 
As the expression goes, try gold if you want to be daring. Additionally, brocade is the finest fabric to highlight gold glitter or any other shiny color. Since the cloth is pretty heavy on its own, the weight of the metallic hues is quite well-balanced. Such a curtain style may be matched in the living room with additional metallic accents and furniture upholstered in vibrant colors.
Decor with Cotton Blinds
When it comes to blinds, there is a wonderful economy of design. They must be tailored to fit without a ruffle since they are not thick. This kind of design goes well with designs on thick cotton. Since the material is neither puffy nor swishy, your blinds will remain tidily in position.
Indian Prints and Silk Fabric Curtains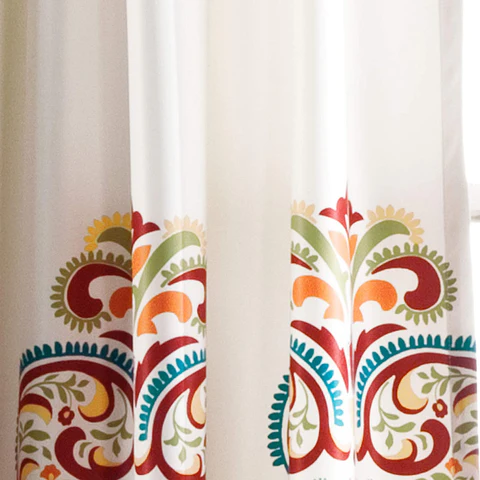 There is nothing quite like silk if you want to go the conventional path when choosing a curtain design for the living room. Its richness is unmatched by any other material, and it will wrap your windows with subtle elegance. To complement the added touch of heritage, use silk curtains with elegant ethnic motifs.
Mix Rainbow with Viscose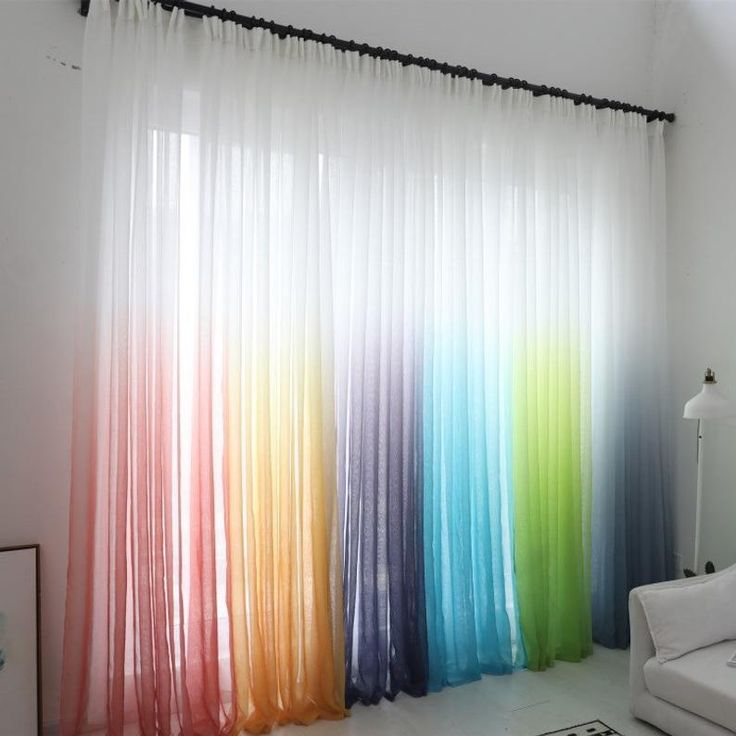 Viscose is the first material that comes to mind when you think of inexpensive, vibrant, and low maintenance for your window treatments. This kind of curtain material is simple to clean and is available in many vivid colors. So if you want to create a lively atmosphere, use all the hues of the rainbow!
Sheer Fabric with Different Patterns 
Combining thick and sheer curtains is not a recent trend. But intricately patterned sheers need a trend alert. These patterned sheers not only look stunning in your living room, but if the angle is just perfect, they may also provide a play of sunshine.
Rich Color Velvet Curtains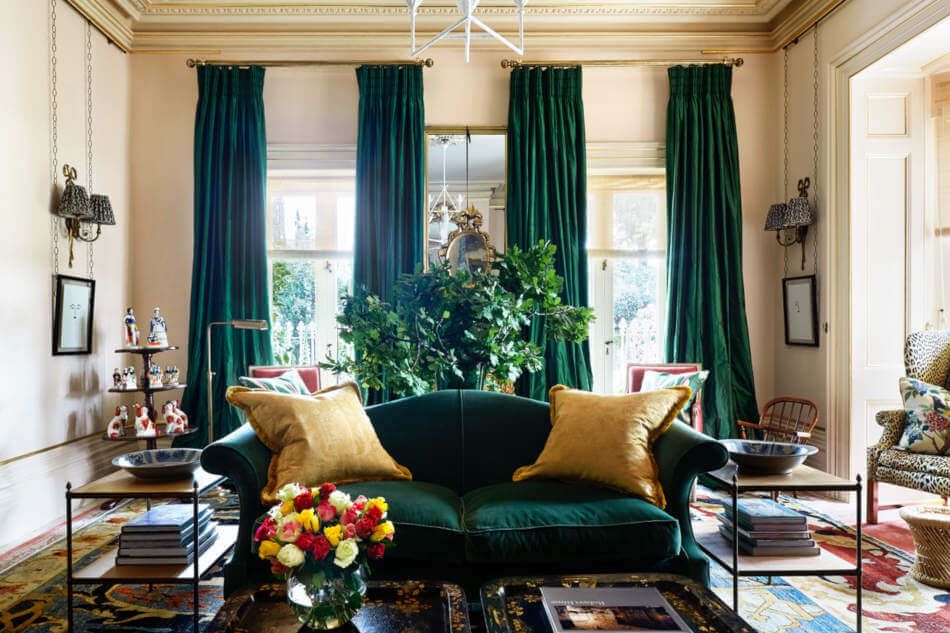 Velvet curtains serve two purposes for your living room: first, they totally block the sun, and second, they give the area a velvety appearance. Additionally, since you have decided to use this opulent cloth, coordinate it with the furniture's upholstery. Well just to inform you velvet is mostly preferred during winter than summer but people still wear it on hot days. 
Experiment with Lace in White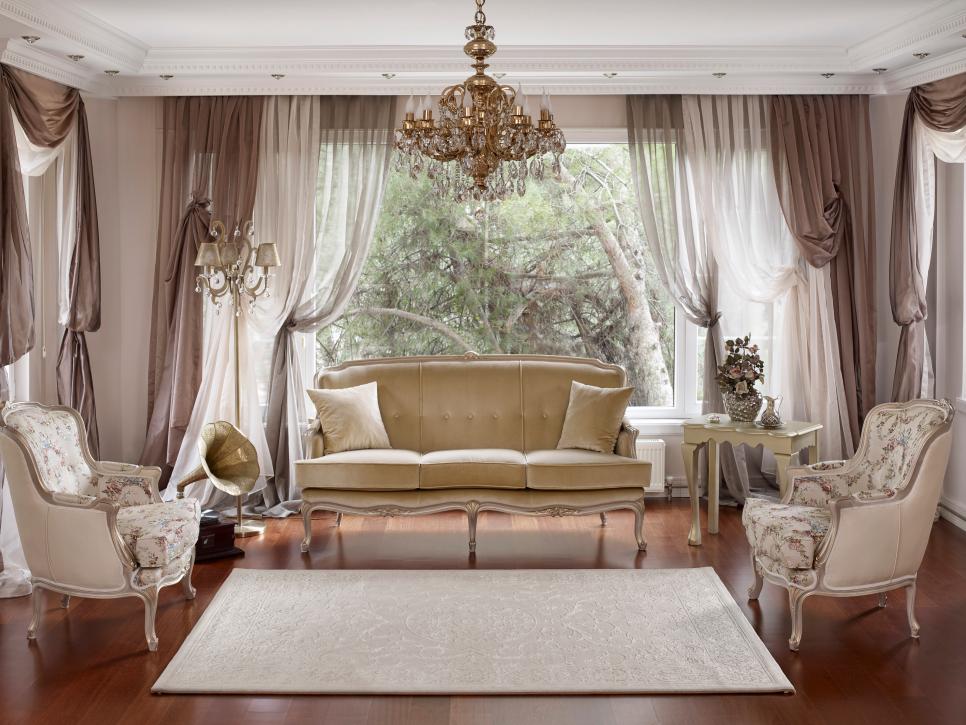 Some trends essentially never go out of style. Even if they have a somewhat Victorian aesthetic, lace curtains are nevertheless unsurpassed in terms of their elegance and beauty. Additionally, you can go with white since that is the hue of retro decor when opting for something as blatantly old as lace curtains. You can also design an outfit out of lace fabric and further get it dyed. These include gowns, dresses, shirts, and so on. 
Conclusion 
No wonder, home is our most comfy and private place, especially our living room. And the theme, color, furnishing, and curtains of the living room decide our mood and thoughts.  To have a good mood, the vibe of the living room should be happy and joyful. With the right choice of fabric and pattern, you can create your own vibe at your favorite place.
To design curtains, you should approach curtain fabric wholesalers as they will fit your budget and also gives various choices for you.  If you are planning to change the curtain designs and pattern for this Diwali then you could approach fabric lore. Here, you can get a large variety of fabrics such as viscose, cotton, silk, lace, velvet, etc. At fabric lore, you can ensure authentic and traditional patterns sourced from local Fabric manufacturers in India.