Do you get tired of always having the same outfit on? Then it's time to do some serious closet cleaning and organizing. And you may make your own instead of buying wholesale fabric for the project. You do not have to find a pool of fabric suppliers in India to buy fabrics in bulk. Every one of us will always have a few basic tees and button-downs in our closets. A simple embroidered pattern will do wonders to update the aesthetic of the item.
Embroidery, as everyone knows, is a very colorful and joyful art form. The beautiful results of this old technique may be seen on anything from tiny handkerchiefs to king-size bedspreads. Do you think it's cool to learn more about this needlework? Learn more about how to improve your t-shirts and shirts with embroidered designs by reading on.
Uniqueness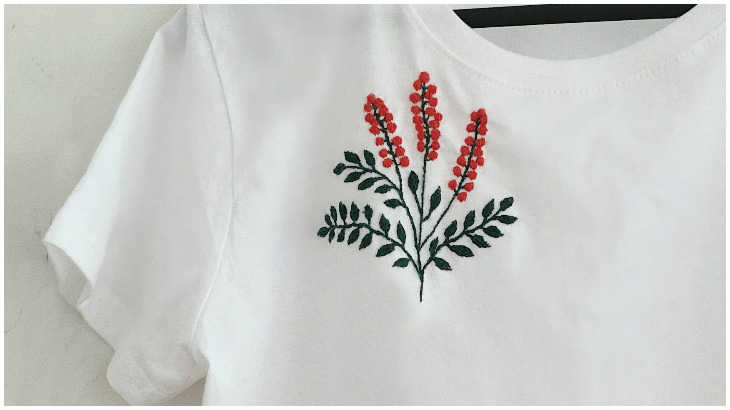 The independence of being able to create your own cloth pattern is hard to put into words. It has the potential to set you out from the throng. The popularity of your t-shirts or shirts may explode with only one clever embroidered design. Custom-embroidered T-shirts are used as a promotional tool by many businesses and enterprises. They are one-of-a-kind and useful additions to your wardrobe.
Durability
Embroidered motifs on a shirt or T-shirt might make it last longer than a regular shirt. Embroidery threads are designed to endure stress, breakage, and the fabric's natural fading process. Embroidery works of art are a great way to extend the life of the clothing you adore.
It Grabs Your Attention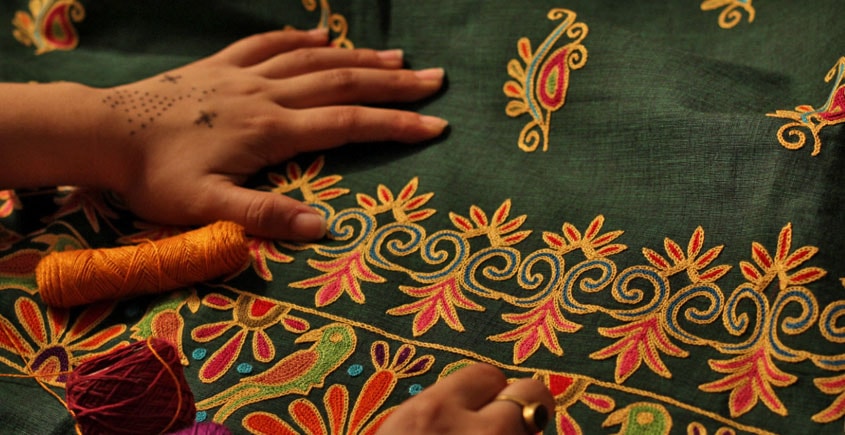 Who among us doesn't take pleasure in dressing attractively for everyday life? It enhances the aesthetic value of your wardrobe and may even serve as a conversation starter. How mind-blowing is that information! A lot of people want to talk to you about your embroidered work. You can get stares from strangers as you go along the street.
Custom-made
You may create completely unique t-shirt and shirt embroidery designs. Design, quotation, and pattern options are all flexible. Putting it on may also be a pleasurable and relaxing experience. Style-wise, you'll have many options. It may give your existing wardrobe a whole new feel.
Economical
Embroidery also appeals to us since it fits well inside our financial constraints. We can have a new appearance for the T-shirts and shirts without exceeding our budget. A thread and a needle are all you need to create the pattern you like. It adds depth, texture, and sophistication to your ensemble. Embroidery is a great way to make your clothes stand out and give them a personal touch, but it's only one of many current customization possibilities.
Heals your Teared Cloth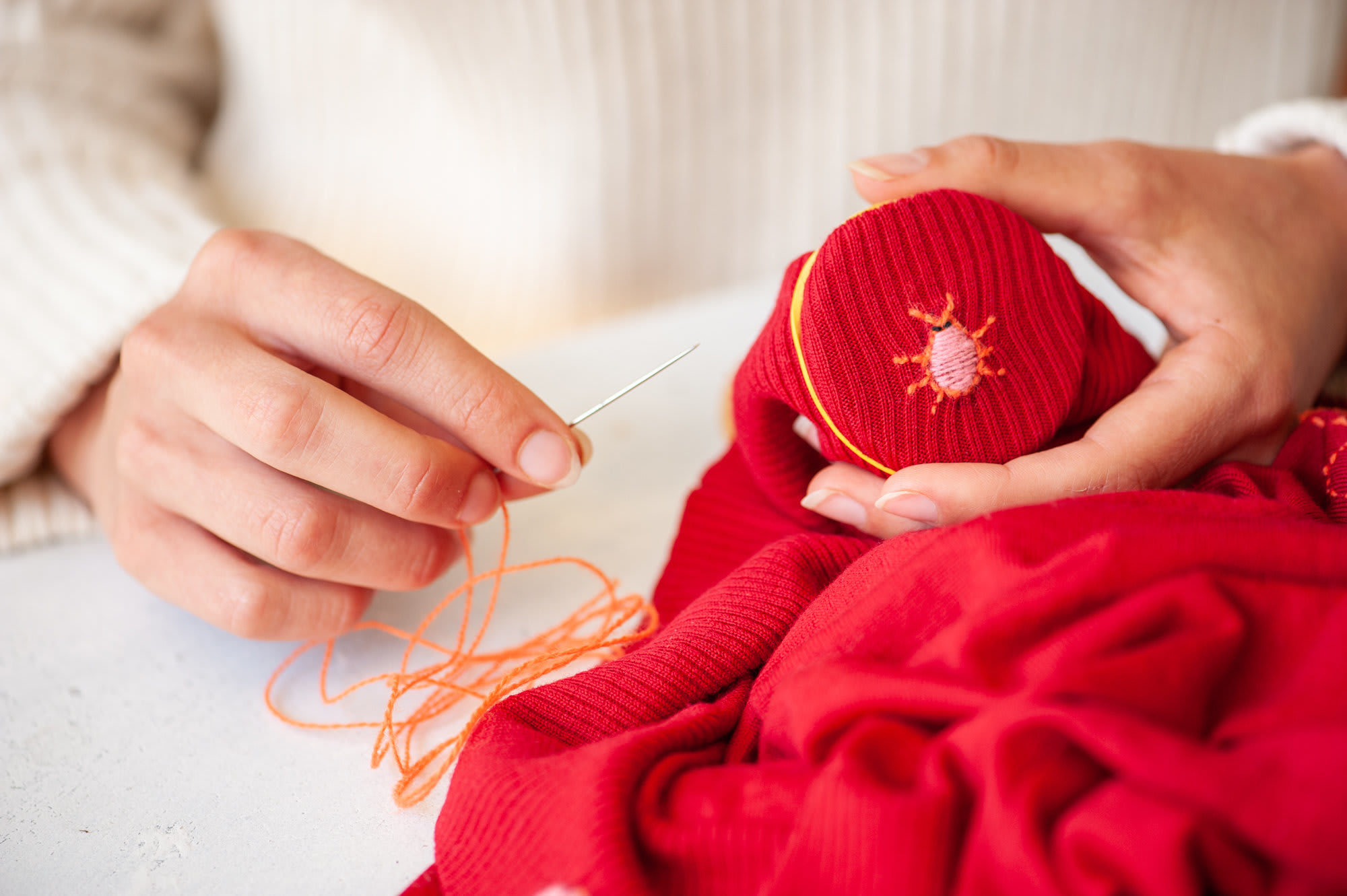 Each of us will have a closet full of personal favorites. Seeing it broken may be quite upsetting. Embroidery is a fantastic choice for mending worn clothing. Adding a flower, some stars, and other designs on your T-shirts may completely change their appearance. It won't take long to repair your textiles if you embroider them. If any of your favorite garments ever become ruined, give it a go.
Rapidly Recognized
One of the most obvious benefits of wearing embroidered tees or polos is the attention they attract. It gives you a sense of accomplishment and uniqueness. Wearing t-shirts with embroidered logos may also serve as a form of advertising. As a result, people will be more likely to recall and associate with your brand. Logo merch, such as T-shirts, have been popular for quite some time now, and have the added benefit of fostering a dedicated following.
Versatility
Adding embroidery to your T-shirts expands their potential wearability. You can make several distinct outfits with just one T-shirt, so it's perfect for a wide variety of events. Embroidery's creative potential is endless. Furthermore, it's entertaining to put on tees with our favorite designs. When it comes to the realm of fashion, embroidered T-shirts may be a lot of fun to play with. In certain cases, it might help you seem more well-off than when you're wearing basic clothing. Furthermore, it has the potential to inspire us to think beyond the box.
Easy to Retool
Everybody wants quicker production times and higher quality in today's increasingly fast-paced environment. Embroidered T-shirts and Shirts are similarly simple to manufacture and may boost the value of the textiles. You have complete freedom of expression in selecting not just the fabric but also the thread color and design. Is it not great that you learned this? It's affordable and can make clothes seem professional.
Incredibly fruitful
Embroidered T-shirts and shirt buyers may be found just about everywhere. It may also be tailored to our specific requirements. By giving our wardrobes a personal touch, we may reduce our material possessions and embrace minimalism by recycling and repurposing items we already own. Fabrics with embroidered patterns are desirable for more than one reason; they may also stand the test of time. When compared to other industries, running an embroidery company may be quite lucrative.
Embroidery, therefore, might be a game-changer if you're trying to find a design for your T-shirts or Shirts that is both affordable and eye-catching. It has the potential to be one of the greatest works of art ever created due to its stimulating effect on the mind and its aesthetic appeal.