Over the last few years, there has been a rise in the popularity of the punk subculture across the planet—all thanks to punk musicians, rockstars, and bands. From fashion to facial expressions, visual art, dance, and film, punk culture is high in demand. However, the most popular choice among all is punk fashion which includes clothes, hairstyles, jewelry, and cosmetics inspired by the punk counterculture. 
Many people love wearing punk culture-inspired clothes and accessories to ace punk fashion. So, if you are also a die-hard fan of punk fashion, it's high time to upgrade your fashion game.
Looking forward to adding a punk style to your overall personality? Short on ideas? No worries! We have got your back. 
From using punk culture-inspired hairstyles to clothes and accessories, there are many ways to amp up punk fashion. 
Let's get started.
Tips To Ace Punk Fashion Like A Pro
If you want to add punk fashion to your wardrobe, follow a simple rule of thumb. Make sure to use dark colors and look as edgy as possible. From makeup to outfits, accessories, and attractive hairstyles, everything should be dark and bold. 
So, what are you waiting for? Go shopping and buy some eye-catching stuff to do justice to punk culture. 
Consider Unique Hairstyles
Hair is something that garners the most attention when looking punk. Whether you wear a wig, style your hair, or get a haircut, your hairstyle must be unique, look edgy, and must have wild, funky colors to look punk. Some of the popular punk hairstyles for men are
Mohawk

: It is a popular punk hairstyle that needs no introduction. To achieve a mohawk punk hairstyle consider getting spikes or shaving both sides of your head. You can use pink color to dye your hair.
Liberty Spikes:

Being very defined and prominent, as the name suggests liberty-spiked hairstyle is similar to the crown on the Statue of Liberty. To make it look eye-catching, you can color your spikes.
Other famous punk hairstyles for men are Buzz Cut Mohawk Punk Hair and Short Punk Mullet to name a few. Punk hairstyles are not just confined to men. There are famous punk hairstyles for women too. This includes Jagged Little Coif, Women's Mohawk, Avant Garde Punk, and a lot more. 
However, if you are new to this punk fashion, you can choose to wear a colorful wig to experiment with your look.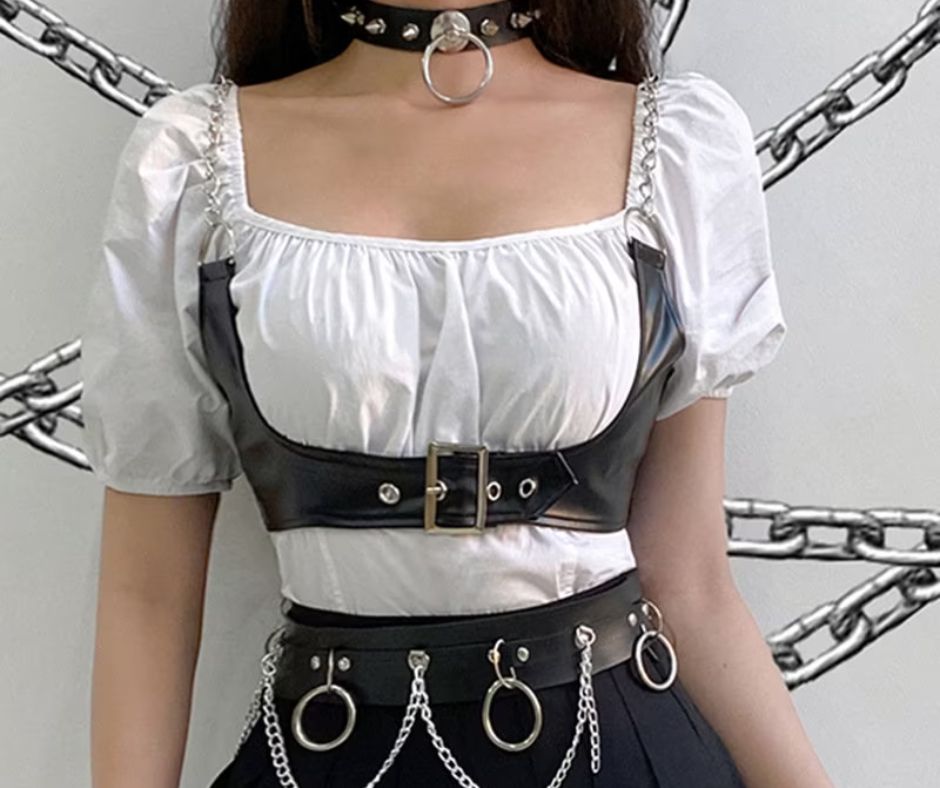 Accessories are an integral part of punk fashion. From making you look stylish to boosting your confidence, and adding magic to your punk style, accessories can work wonders for your overall look. To achieve a stylish punk look, pair your outfit with heavy metal accessories like chains, rings, studs, earrings, and belts.
Make sure to wear sharp-edged, pointed, and spiked accessories to rock your punk look.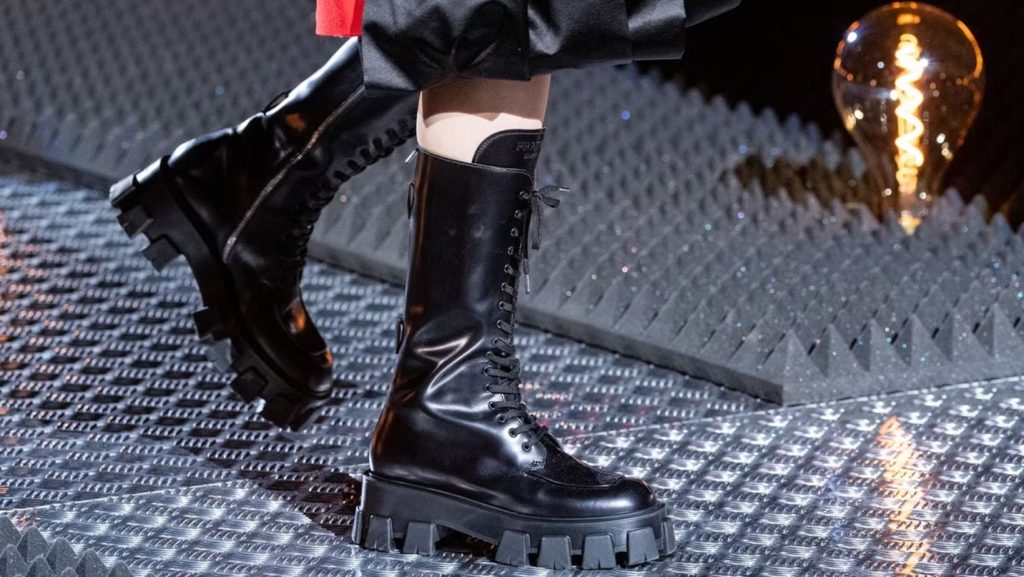 No punk look is complete without the right pair of shoes. When shopping for punk shoes, make sure to opt for heavy black shoes having metal chains and buckles. You can also choose to wear black boots to style your outfit. Doing so will grab everyone's attention and make you stand out as a punk fashionista in the crowd.
All you need to do is create an outfit having jeans, a black t-shirt, and a belt, and pair it with black or red leather boots to complete the punk look.
A jacket is an important piece of a garment when acing a punk fashion game. The vibrant, colorful, loud, and glossy jackets are what define the punk style the most. You can choose to wear a bold and dark black leather jacket with your outfit and ace the fashion game. 
Makeup is something we cannot skip when talking about punk fashion. It is one of the most important things to consider to rock the punk style. Punk makeup has made a major comeback in the fashion industry. From fashion shows to high-class parties, super-bold punk looks are almost everywhere.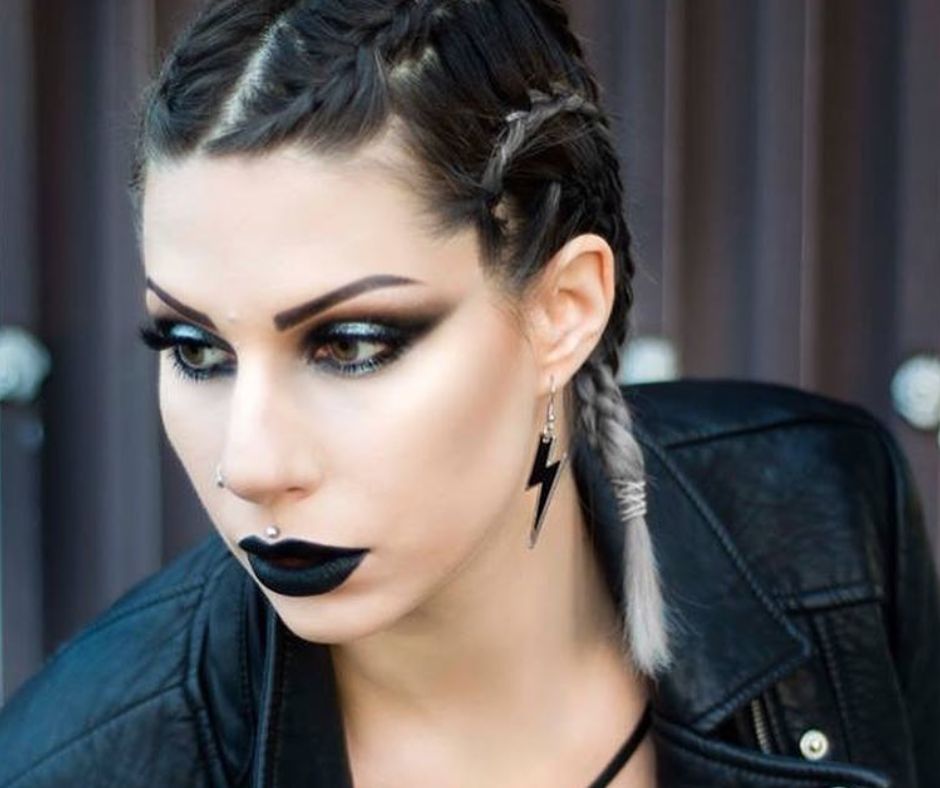 Some makeup tips for a punk look are
Opt for dark smokey eyes

Use intense liner

Add a pop of punk colors like pink or green

Wear dark makeup

Use black or other dark shade for lips
In The End…
Above all, the best tip to slay a punk look is to pair your outfit with sheer confidence. Confidence and the right attitude are important to ace the punk fashion game. Hopefully, now you know how to look punk. 
We hope you like the article. You can find more interesting blogs on topics like fashion, beauty, travel, celeb, and lifestyle on our website. We provide our audience with the best knowledge and information across the world. Our content is unique, engaging, and informative, and attracts keen readers worldwide. For more information, stay connected with us.