Tattoos have played a significant role in Indian culture, serving as expressions of faith, devotion, and cultural identity for centuries. Deeply rooted in mythology and folklore, Indian tattoo designs embody ancient tales and spiritual beliefs. In this article, we embark on a journey through the rich tapestry of Indian mythology, exploring how these captivating tales are beautifully embodied in the art of tattoos. From divine deities to mythical creatures, we uncover the magic and symbolism behind Indian tattoo designs, embracing the enchanting traditions that continue to thrive to this day.
The Divine Connection
Indian mythology is replete with stories of gods and goddesses, each representing different facets of life and cosmic balance. One of the most popular tattoo designs inspired by Indian mythology is the depiction of Lord Ganesha. As the remover of obstacles, Lord Ganesha is revered as the harbinger of good fortune and wisdom. With the elephant head and a benign demeanor, his image graces many tattoos as a symbol of protection and guidance on life's journey, uniting those who wear it with a divine connection.
The Alluring Beauty of Goddess Lakshmi
Goddess Lakshmi, the epitome of beauty and prosperity, is another captivating motif in Indian tattoo art. Representing wealth and abundance, a tattoo of Goddess Lakshmi from Tattoo Studio In Jaipur is often sought after to invoke blessings and success. The intricately adorned Goddess, seated on a lotus, symbolizes purity and spiritual growth, making her an embodiment of grace and femininity. Embrace the allure of Goddess Lakshmi's blessings, and let her delicate beauty leave you blooming with prosperity.
The Epic Tales of Ramayana and Mahabharata
The epics of Ramayana and Mahabharata have inspired countless tales of courage, love, and duty. Characters like Lord Rama and Sita, or Arjuna and Draupadi, find their way into mesmerizing tattoo designs that narrate timeless stories of righteousness and devotion. These tattoos serve as a constant reminder of the timeless wisdom and lessons imbibed in the sacred texts, as they weave together the tapestry of ancient epics on your very skin.
The Enchanting World of Mythical Creatures
Indian mythology is brimming with mystical creatures that captivate the imagination. The majestic Garuda, a divine bird, is a popular tattoo design symbolizing strength and protection. Similarly, the mythical Naga, a serpent deity, is believed to bring good fortune and is often adorned with a sacred tattoo design. Embrace the enigmatic allure of these mythical creatures, and let their symbolism weave a tale of divine protection and blessings.
The Power of Om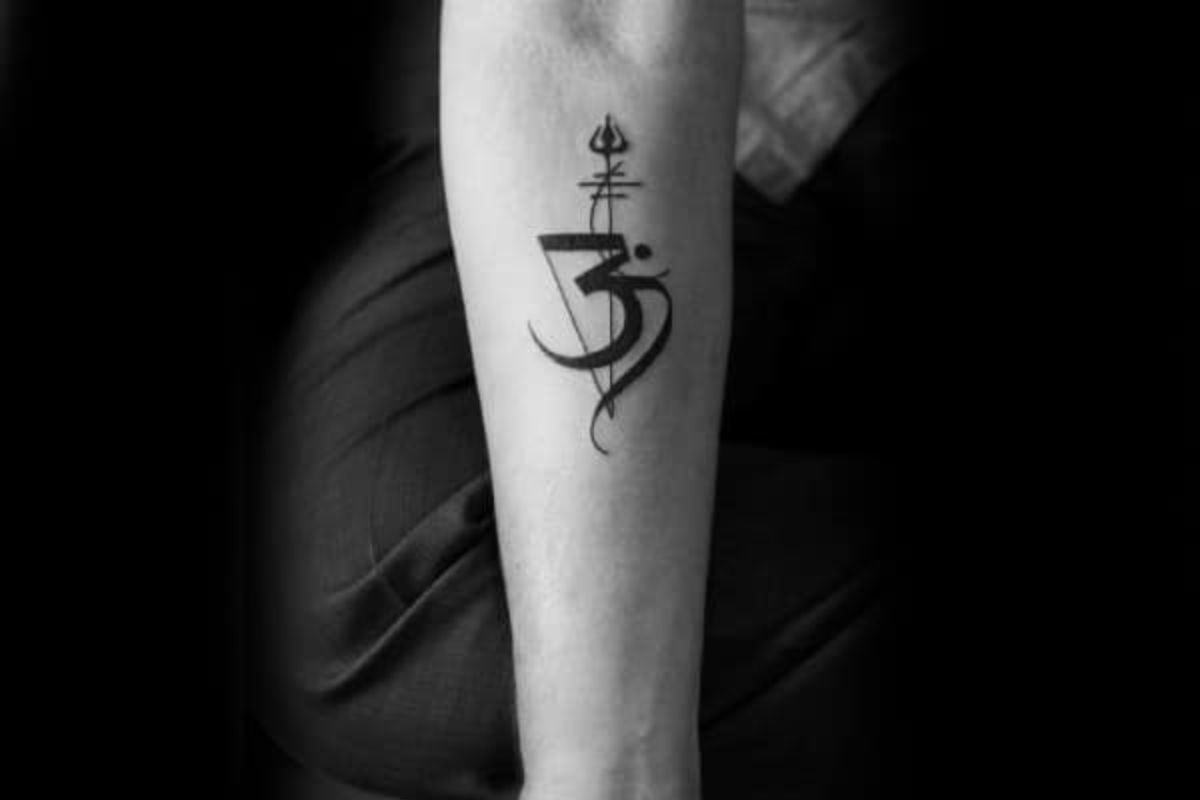 The sacred symbol of Om is the embodiment of cosmic vibrations and the essence of the universe in Hinduism. Revered as the primal sound, Om represents the journey from creation to dissolution, reflecting the cyclical nature of existence. According to the experts Tattoo Studio, Om tattoos hold profound spiritual significance, as they are believed to align one's mind, body, and soul. Embrace the cosmic vibrations of Om, and let this sacred symbol guide you on a journey of self-discovery and higher consciousness.
The Mystique of Hamsa
Derived from Islamic and Jewish traditions, the Hamsa is a hand-shaped symbol known for its protective qualities. Adorned with intricate patterns and an eye in the center, the Hamsa is believed to ward off evil and bring blessings. Indian tattoo artists often incorporate the Hamsa into their designs, celebrating its mystical allure and universal appeal. Let the Hamsa's protective embrace fill you with a sense of inner peace and divine guidance.
The Mesmerizing Mandala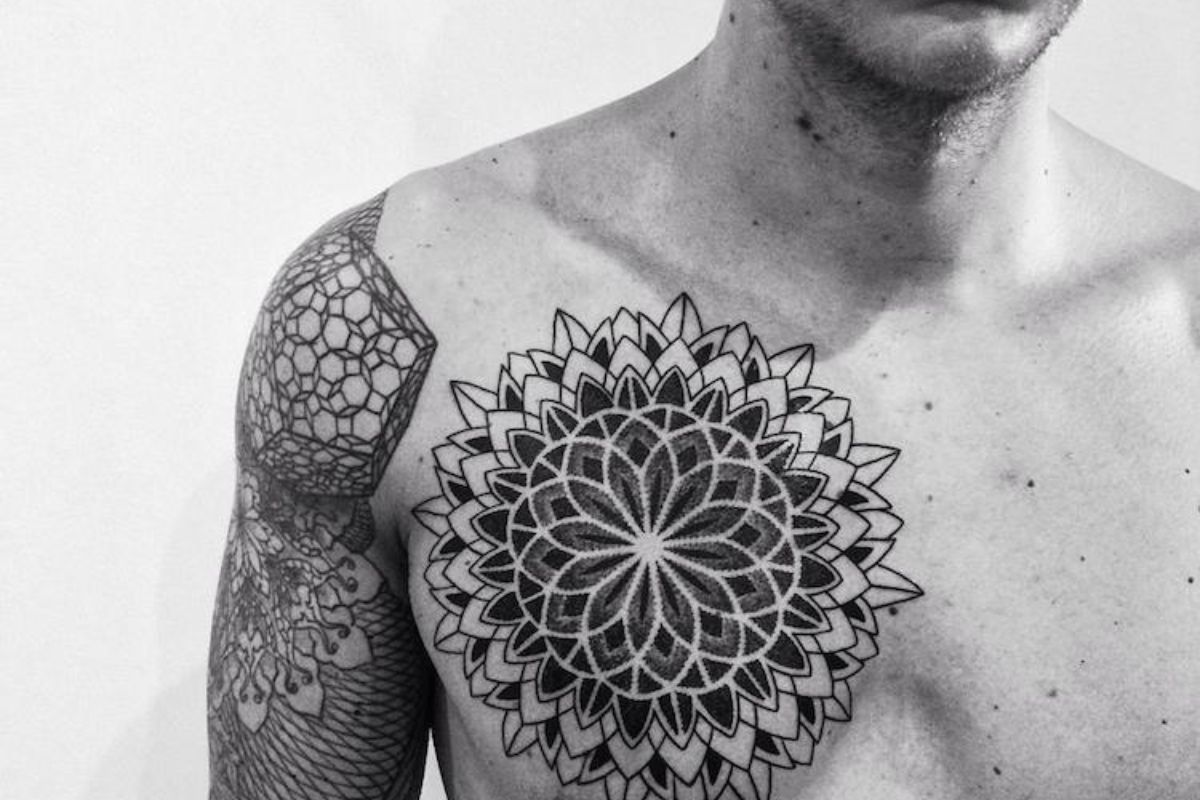 Mandalas, intricate geometric designs, hold immense spiritual significance in Indian culture. Representing unity and wholeness, mandala tattoos are a popular choice for those seeking inner balance and harmony. The mesmerizing patterns and symmetry of mandalas add a touch of artistic elegance to Indian tattoo designs, serving as an eternal reminder of the interconnectedness of all things.
The Resilience of the Lotus
The lotus, rooted in the mud and blossoming above water, is a symbol of resilience and purity in Indian mythology. Often associated with spiritual enlightenment, lotus tattoos convey the journey of overcoming challenges and rising above worldly attachments. The serene beauty of the lotus adds a touch of serenity to tattoo designs, inviting you to embrace life's challenges with grace and fortitude.
The Vibrancy of Peacock Feathers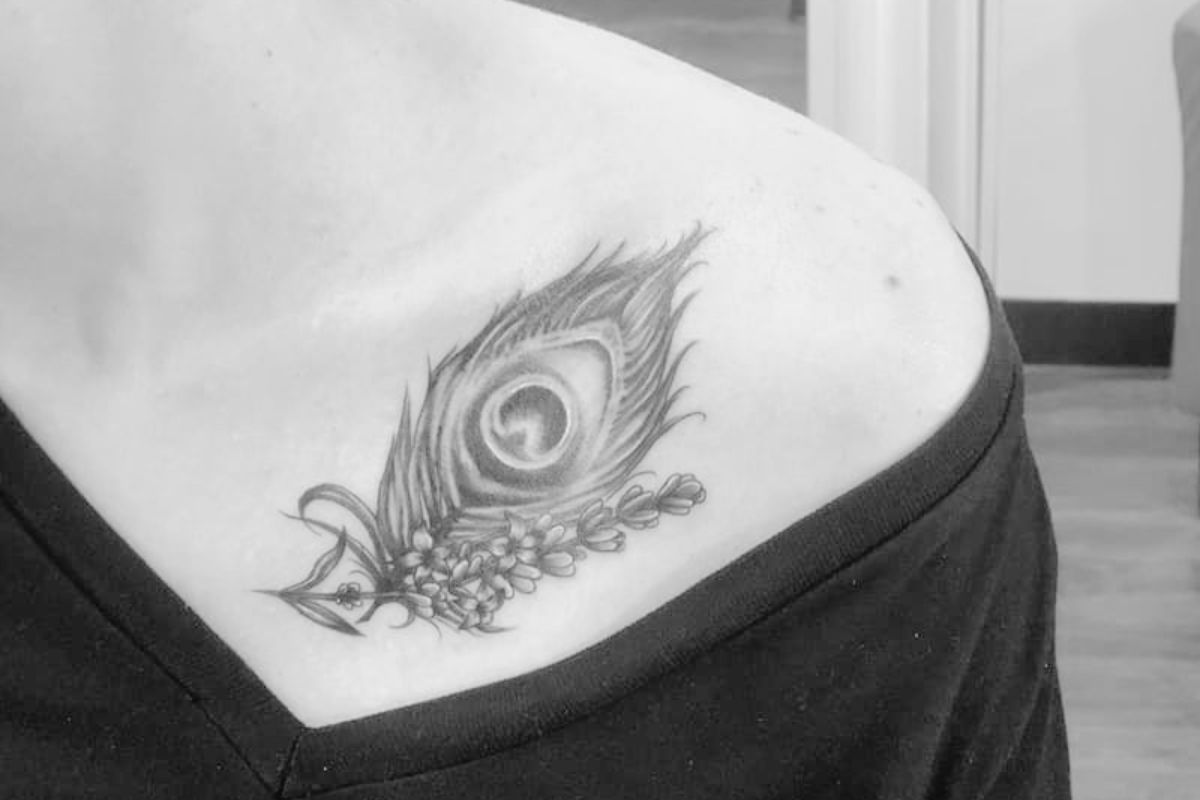 The vibrant and captivating peacock feathers hold cultural significance in Indian art and mythology. Representing beauty and immortality, peacock feather tattoos are popular among women for their alluring grace and symbolism. As a symbol of renewal and rebirth, peacock feathers add a splash of color to Indian tattoo designs, inviting you to embrace the vibrancy of life's cycles.
The Enigmatic Third Eye
Inspired by the concept of the third eye, the Ajna chakra, Indian tattoo designs often incorporate the third eye symbol. Representing intuition, inner vision, and spiritual awakening, the third eye tattoo serves as a constant reminder of self-awareness and higher consciousness. Embrace the wisdom of the third eye, and let it guide you towards deeper self-understanding and spiritual growth.
In Conclusion, Indian tattoo designs are a mesmerizing fusion of mythology, spirituality, and cultural symbolism. From divine deities to mythical creatures, each tattoo design weaves intricate tales of valor, love, and cosmic balance. Embodying the essence of Indian mythology, these tattoos serve as captivating reminders of our cultural heritage and spiritual beliefs. Whether it's the allure of Goddess Lakshmi or the enigmatic symbolism of Om, Indian tattoo designs are a canvas of timeless beauty and spiritual significance, adorning those who seek to carry the magic of mythology within their linked stories. Embrace the allure of Indian mythology, and let the rich tapestry of tales come alive on your skin as you carry the ancient wisdom of the ages.