Hey there, fellow sleep enthusiasts! Let's talk about something that often gets overlooked but plays a significant role in our sleep quality—bedsheets. Do you know that feeling of sinking into a cloud of softness when you climb into bed? Well, that's what the right bedsheets can do for you. Join me on this exciting journey as we uncover the secrets to choosing the perfect bedsheets that will elevate your sleep experience to new heights. So, let's dive right in!
Creating the Ultimate Sleep Haven: Secrets to Fantastic Sleep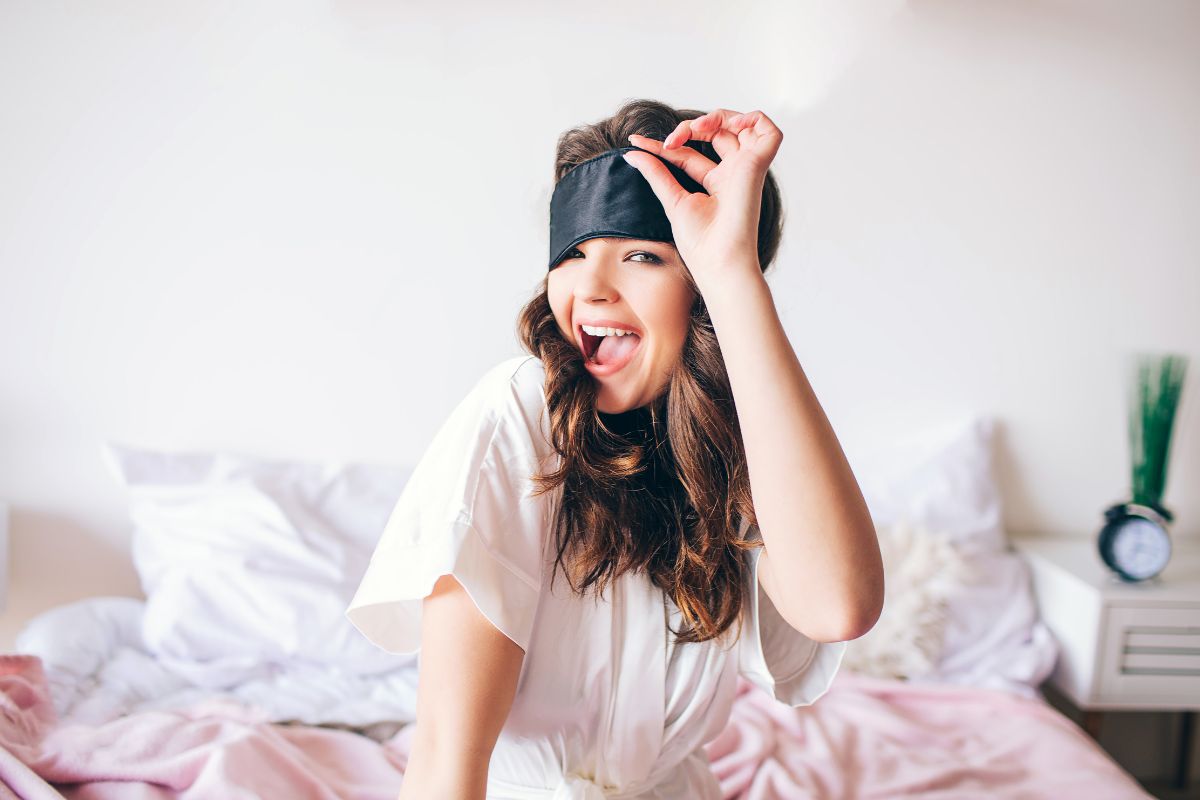 Alright, folks, let's start with the basics—materials. When it comes to bedsheets, the material you choose can make all the difference in the world. We've got some fantastic options to consider:
a) Cotton: Ah, the classic choice. Cotton bedsheets are like a warm hug for your skin. They're breathable, soft, and durable. Keep an eye out for Egyptian cotton, Pima cotton, or Supima cotton—they're the crème de la crème of cotton bedsheets.
b) Linen: Picture yourself snoozing away on a breezy summer day—that's exactly what linen bedsheets can offer. They have a natural texture that feels oh-so-good, excellent breathability, and the ability to keep you cool when the temperature rises.
c) Bamboo: If you've got sensitive skin or tend to sleep hot, bamboo bedsheets might be your dream come true. They're silky smooth, moisture-wicking, and naturally hypoallergenic. Talk about a triple threat!
d) Microfiber: Don't knock it till you've tried it, folks. Microfiber bedsheets may not be natural, but boy, are they soft and durable. Plus, they're wrinkle-resistant and often budget-friendly. So, they're worth considering!
Alright, now we're getting into some technical jargon, but fear not—I'm here to guide you through it. When it comes to thread count, it's not all about the numbers, my friends. Other factors like the type of fibers and weave matter too. Let's break it down:
a) Percale Weave: If you love that crisp, cool feeling when you slide into bed, go for bedsheets with a percale weave. They have a matte finish, keep you comfy in warmer climates, and offer a breathable sleep haven.
b) Sateen Weave: Looking for that touch of luxury? Sateen weave is where it's at. With a smooth and lustrous surface, these bedsheets feel like a treat for your skin. Think silky softness and a subtle sheen. Ah, pure bliss!
c) Jersey Knit: Imagine wrapping yourself up in your favorite worn-in T-shirt—that's exactly what jersey knit sheets feel like. They're cozy, soft, and offer excellent breathability. Perfect for those lazy Sundays in bed.
Listen up, folks, because this part is crucial. You want your bedsheets to fit your mattress like a glove, no slipping or sliding allowed. Make sure you choose the right size—whether it's Twin, Full, Queen, King, or California King. And look out for those deep pockets or elasticized corners—they're the secret to a snug fit that will keep you snoozing peacefully all night long.
Alright, we're almost there, but we can't forget about the care and maintenance of our beloved bedsheets. After all, we want them to last and stay as fabulous as ever. Here are a few tips to keep them in tip-top shape:
a) Follow the manufacturer's care instructions—trust me they know what they're talking about. They'll guide washing, drying, and ironing your bedsheets to keep them looking and feeling their best.
b) Regularly wash your sheets to keep them fresh and clean. We spend a significant portion of our lives in bed, so it's important to maintain a hygienic sleep environment. Avoid using harsh detergents or bleach that can damage the fabric.
c) Consider having multiple sets of bedsheets on rotation. Not only does this allow you to switch up your bedroom decor, but it also reduces wear and tear on a single set. Alternating between sets can prolong their lifespan and ensure you always have a fresh set ready to go.
Conclusion
You're now armed with all the knowledge you need to choose the perfect bedsheets for your sleep sanctuary. Remember to consider the material that suits your preferences, whether it's the breathable comfort of cotton, the natural texture of linen, the silky smoothness of bamboo, or the softness of microfiber.
Pay attention to the weave and thread count, keeping in mind that percale offers a cool, crisp feel, while sateen provides a luxurious touch. And don't forget to find the right size and ensure a snug fit for your mattress.
Lastly, take care of your bedsheets like the sleep treasures they are. Follow the care instructions, wash them regularly, and consider having multiple sets on rotation. With these tips in mind, you're well on your way to creating the ultimate sleep haven.
So go ahead, dive into those dreamy bedsheets, and prepare for nights of blissful sleep! You can explore some more information provided so that you can make a better decision as to which to go.