Gutter cleaning is not a glamorous task, and it's one of the most often overlooked jobs in home maintenance. However, it's a crucial task that can protect your home from extensive damage caused by water, debris, and pests. This article discusses the necessity and benefits of regular gutter cleaning appointments to maintain the structural integrity of your building.
What is Gutter Cleaning, and Why is it Important?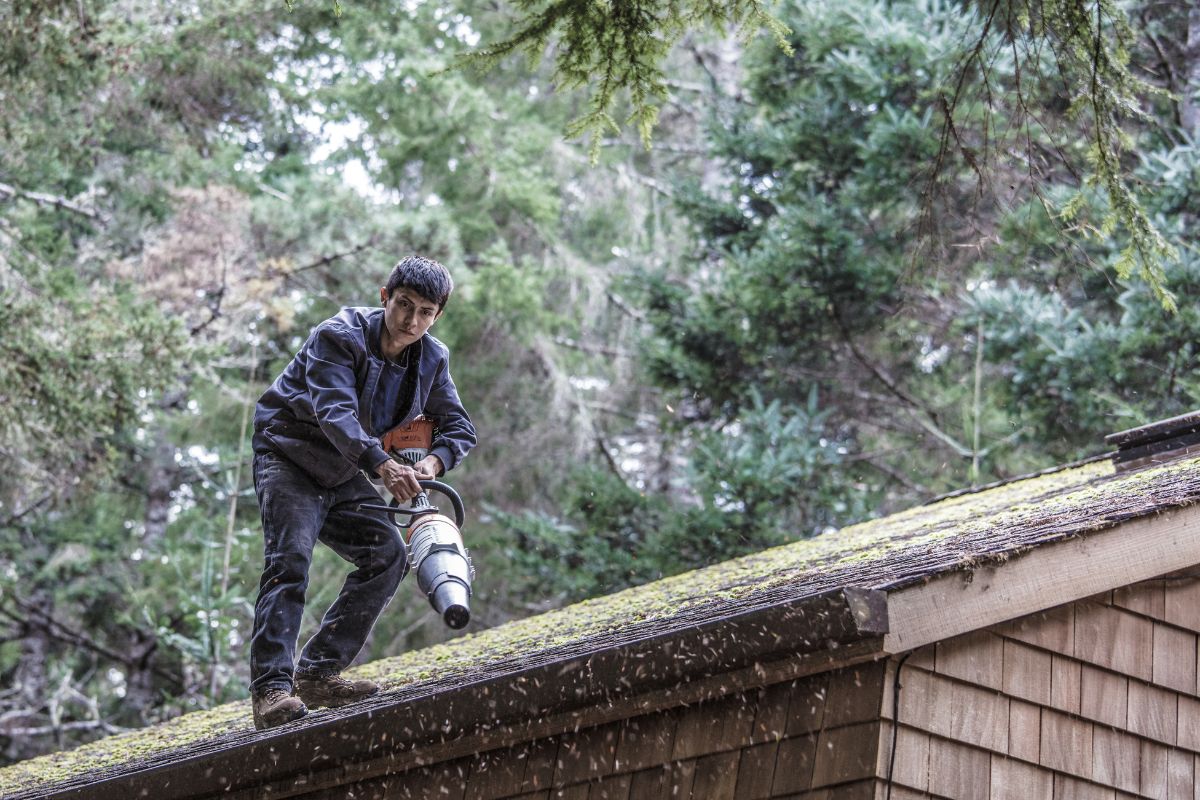 Gutters are a key component of a roofing system; they collect and channel rainwater away from the base of the building. However, when gutters clog with dirt, debris, leaves, and other pollutants, they can cause significant damage to your home or business structure, leading to costly repairs. Full gutters obstruct the water from exiting the roof, allowing water to build up, and causing problems such as water seepage into your home. 
The Dangers of Clogged Gutters
Clogged gutters can be a danger to your property and your safety. When gutters become blocked with debris such as leaves, dirt, twigs, and other materials, water cannot flow through them as intended. An overflow of water can result in various issues, such as: 
Water damage to your property
Water damage can necessitate costly repairs and restoration, which may take a significant amount of time and money. If your gutters are blocked, water can overflow onto your roof or into your home, potentially causing water damage to ceilings, walls, and foundations.
Basement flooding
Clogged gutters can also lead to basement flooding. If water cannot be directed away from your home through your gutters, it can pool around the foundation of your home, seeping into your basement. This can result in severe water damage and even mold growth.
Pest infestations
Pests like rodents, insects, and other animals can be drawn to clogged gutters as they provide an excellent breeding ground. These unwanted creatures can make your home their permanent residence and cause an array of problems, including disease transmission and damage to the structure of your home.
Benefits of Scheduled Gutter Cleanings
The following are some of the benefits of scheduling regular gutter cleaning appointments.
The primary purpose of gutter cleaning is to prevent water damage, which happens when water cannot flow freely through the gutters. If this happens, water may spill over the edge of the gutter system and soak into the roof or foundations, causing damage that can lead to costly repairs.
Maintains Structural Integrity
Cleaning gutters regularly will help prevent water from entering the foundation of your home, reducing the risk of cracks, mold growth, and structural damage.
Prevents Pest Infestations
Debris that accumulates in gutter systems creates a habitat for many pests like mosquitos, termites, and birds, leading to infestations leading to costly and sometimes dangerous pest control measures.
Scheduled gutter cleanings prevent a range of issues that could cause extensive damage to your property leading to costly repairs, averts the need to hastily arrange repairs and, in the long run, save you time and money.
DIY vs. Hiring a Professional Gutter Cleaning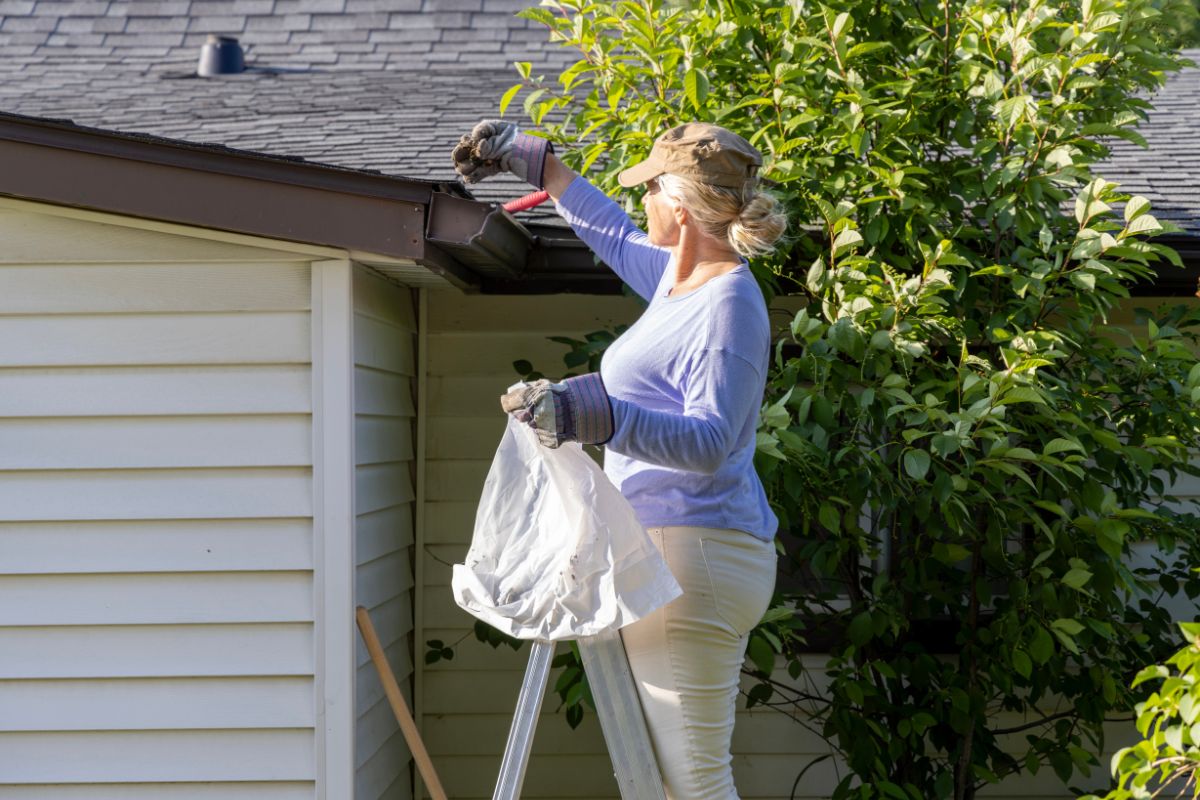 Homeowners must decide whether to clean their gutters themselves or hire a professional gutter cleaning service. While DIY cleaning may seem like a more cost-effective and flexible option, it carries risks and lacks the expertise and specialized tools that professional gutter cleaners have. Hiring a professional gutter cleaning service comes with several benefits that can help maintain your property's structural integrity and keep you safe. Here are two of the main benefits:
Professional gutter cleaners have the training, experience, and specialized equipment necessary to safely and efficiently clean your gutters. Climbing a ladder and balancing on a roof can be hazardous, but professional cleaners have extensive safety training to prevent accidents and injuries. They can also identify damages that DIY cleaning may miss and fix them promptly to keep your roof in top condition.
Professional gutter cleaning services provide high-quality services due to their specialized equipment and knowledge. They have the right tools for the job, making it easy to remove debris and unclog gutters. They can also provide advice on gutter maintenance, repair, and replacement to ensure your gutters last as long as possible.
The Risks of DIY Gutter Cleaning
While DIY cleaning may seem like a cost-effective and flexible option, it comes with several risks that homeowners should be aware of. First, climbing a ladder and balancing on a roof can be a dangerous task, especially for inexperienced individuals. Falls from ladders can lead to severe injuries, including broken bones, head trauma, and back pain.
Second, DIY cleaning may not be as effective as professional cleaning. Homeowners may not have access to the specialized tools and knowledge necessary to identify damages and fix them promptly. This can lead to further damage to the gutters and roof and may require costly repairs in the future.
Lastly, DIY cleaning may take more time and effort than hiring a professional. Homeowners may not have the necessary skills or knowledge to clean the gutters efficiently, leading to a longer cleaning time and less effective results.
Aqua Clean Solutions: Professional Gutter Cleaning Services in Gaithersburg, MD
Maintaining and cleaning your gutters is essential to ensure your home's structural integrity and protect it from water damage. At Aqua Clean Solutions, we offer professional gutter cleaning in Gaithersburg, MD, to help keep your gutters clean and clear of blockages. Our team of experts provides a thorough inspection of your gutters, removes any obstructions, and provides proper disposal of waste materials to keep your gutters in top condition.
As one of the most trusted gutter cleaning service providers in Gaithersburg, MD, we offer regular maintenance to ensure your gutters remain free of blockages and functioning well. Our team has the proper equipment and expertise to clean your gutters efficiently, including power washing and pressure washing techniques for stubborn debris. 
At Aqua Clean Solutions, we understand the risks of clogged gutters and the importance of maintaining their cleanliness. That's why we recommend regular gutter cleaning appointments to prevent water damage and structural issues. If you're unsure whether you need a gutter cleaning service provider, our team can help you determine what's best for your property.