Indian silk sarees are among the most loved ensembles that every woman is in love with. From beautiful embroideries, zari work, bootis, prints, and designs, there is a diverse range of collections and varieties to pick from. Be it for festivities, weddings, parties, or any occasion, you need to be at your best and flaunt your best attire. When it comes to silk sarees, you need to choose the fabric carefully, especially the yarns and which part of India it belongs to. That way, you can step up to make the right choice when buying a silk saree.
Are you keen to buy sarees made of silk fabric to enrich your closet? Here are nine silk sarees you must pick to add to your charisma.
9 Silk Sarees To Add To Your Wardrobe
1. Kanjeevaram Silk Saree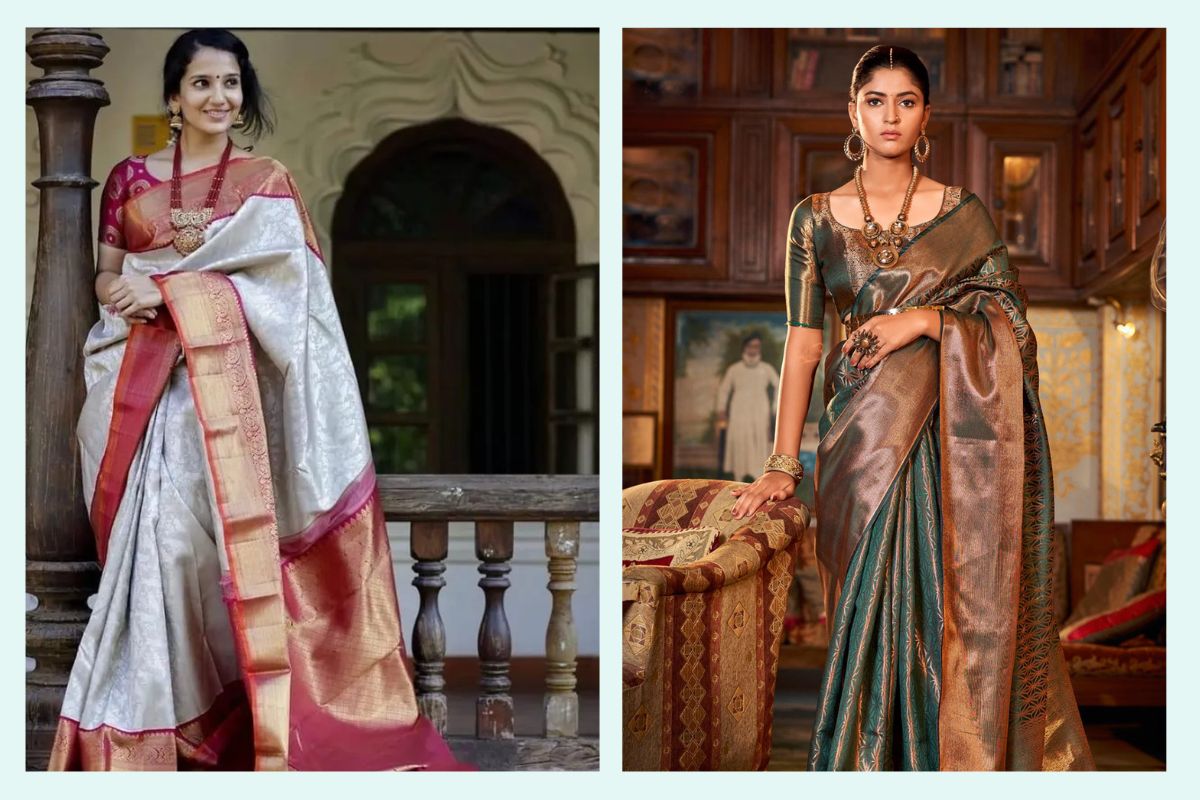 The Kanjeevaram sarees represent the cultural heritage of India and are known for their intricate zari work and hand-woven designs. The richness of the colors and the solidarity of the drapes make them one of the must-haves in your collection of sarees. These sarees are among women's choicest outfits for weddings and boast a legacy that is over 100 years old. The detailed zari work on Kanjeeveram sarees makes them outstanding attire for occasions where you want to look your best.
2. Katan Silk
Are you searching for printed silk sarees for casual occasions? Get your hands on katan silk sarees with soft and a smooth feel that will let you feel comfortable, whether it is day or night. Katan refers to specific threads that are made by twisting different silk filaments and the quality of the fabric that comes out is pure silk. You can sport a katan silk in different seasons and feel light and airy. If you are searching for a boutique that sells authentic katan sarees, head to Dora By Phoenix for some outstanding collections.
3. Modal Silk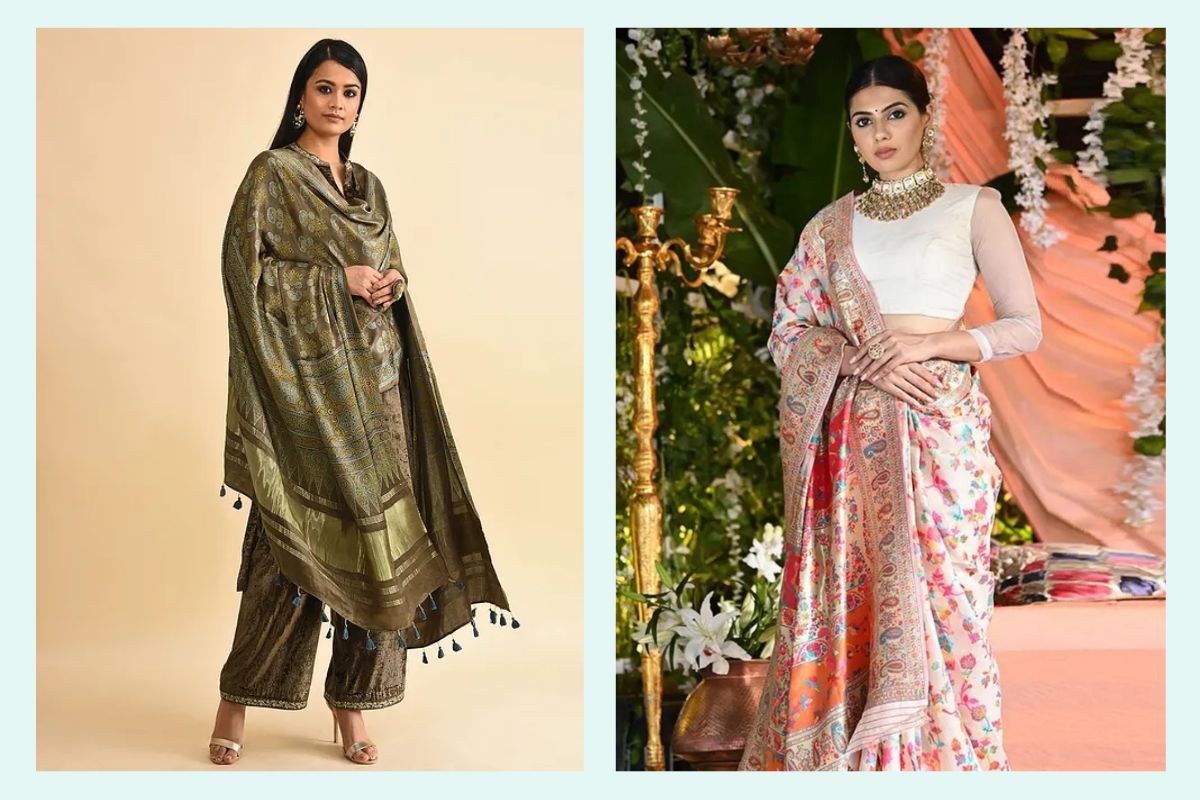 Want to choose eco-friendly silk when refurbishing your wardrobe? With brilliant shades and designs, modal sarees should adorn your closet. The rich colors and mind-blowing patterns of modal silk sarees also feel smooth on the skin. For today's women, modal silks are an excellent option as they are fuss-free and customized to make them feel comfortable.
4. Tussar silk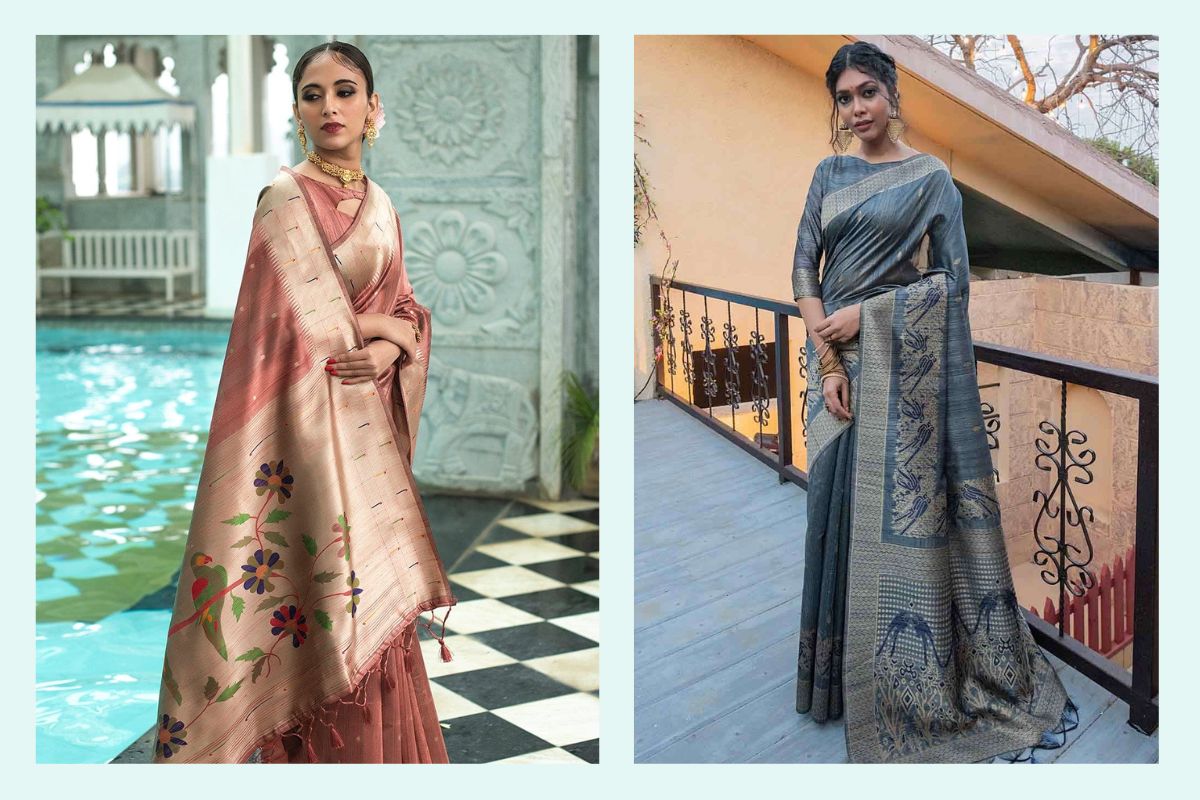 One unique characteristic of Tussar silk is its texture and short fibers. With adorable patterns, Tussar sarees are widely known for their beautiful designs on rough and crinkly fabrics. If you prefer a variety of designs and patterns in silk, Tussar sarees should undeniably be one of the collections your wardrobe needs to have. Even though they are less lustrous, the fineness of the fabric determines its quality and is one of the most elegant fabrics preferred by saree lovers across the globe.
5. Murshidabad Silk Sarees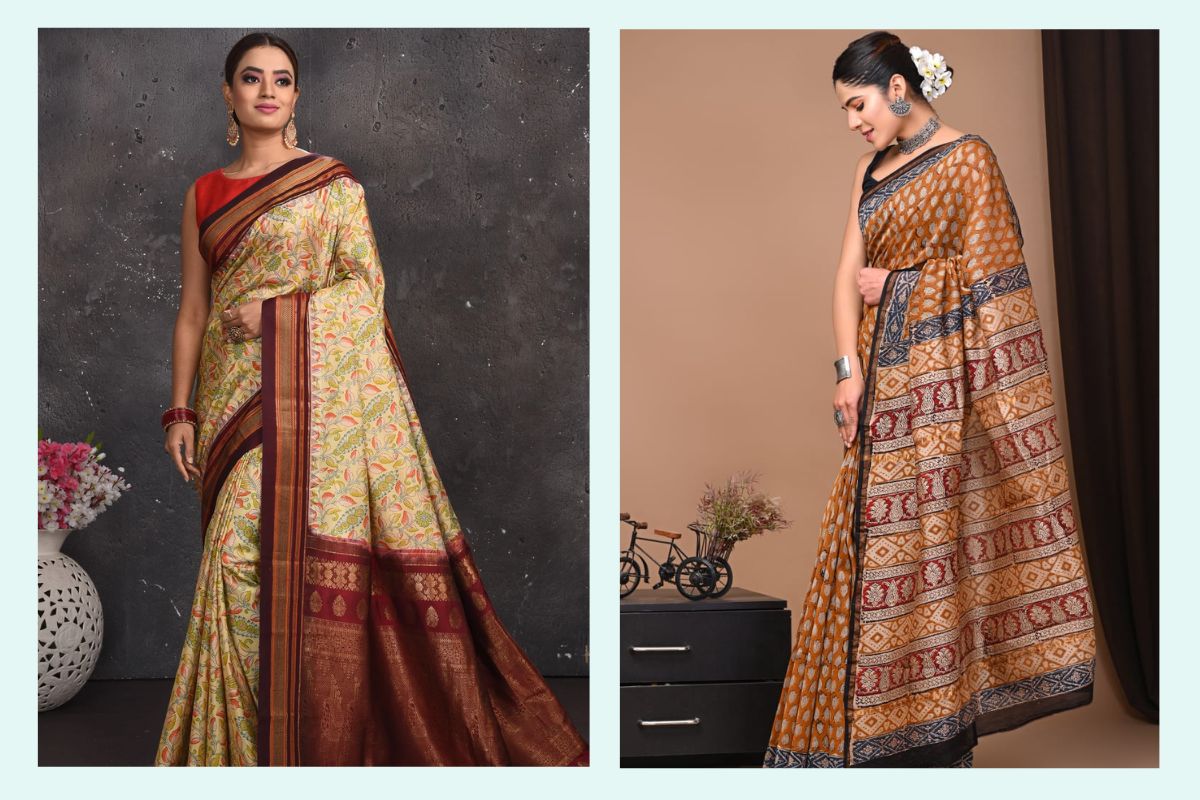 Made with the finest quality of mulberry silk, Murshidabad silk hails from West Bengal. Known for versatile hand-printed designs, they are a saree lover's pride. When you go for printed silk saree shopping, you are sure to come across some unique prints that you will adore. One distinctive quality of Murshidabad silk is its soft and smooth feel.
Moreover, they are easy to drape and are lightweight, making them one of the choices for today's women keen to buy Bengal silk sarees in Kolkata that create a spark but are reasonably priced and are light and easy to wear.
6. Chanderi Silks Saree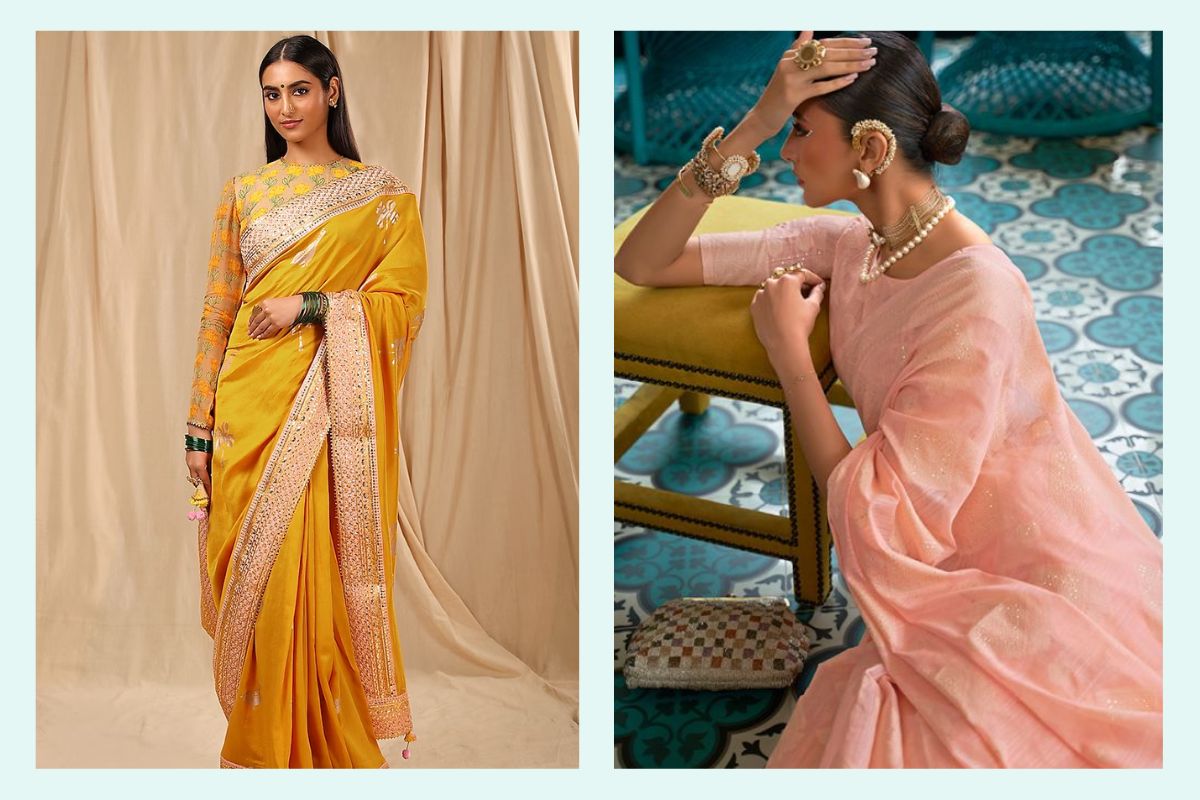 Chanderi silk sarees are popular for exuding bright colors and a light shimmer, making them an ideal choice for party wear. What is even more appealing is that the Chanderi silk saree can be worn by those who love traditional attire and others who appreciate a modern look. Whether it is the colors, charisma, and lightweight feel, you will simply fall in love with them.
7. Banarasi Silk Sarees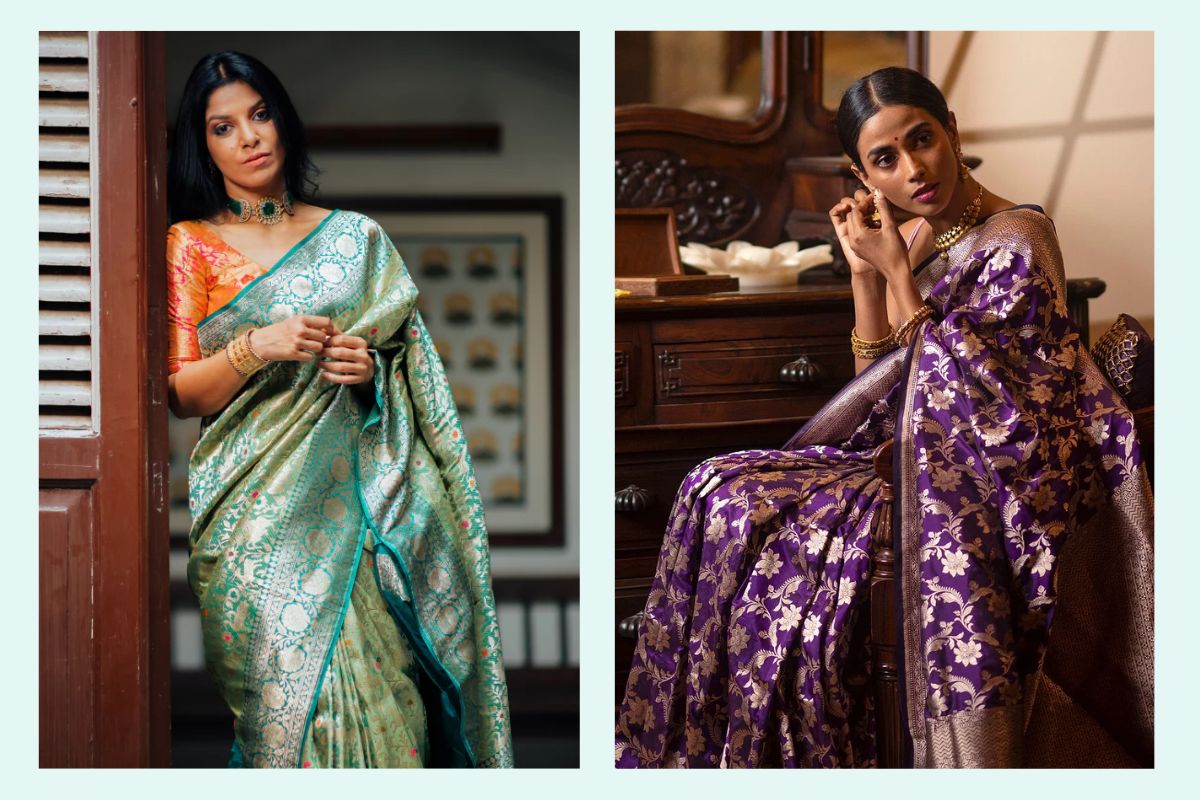 Banarasi silk sarees adorn Indian women during weddings, especially in West Bengal. No wonder they are also among the best boutique sarees in Kolkata. One of the reasons why it is a worthy addition to your closet is the rich heritage it carries. That is why Banarasisarees are preserved for generations and they still manage to depict the royal look. But you need to check the authenticity of the saree to make it worthy of your wardrobe.
8. Pure Silk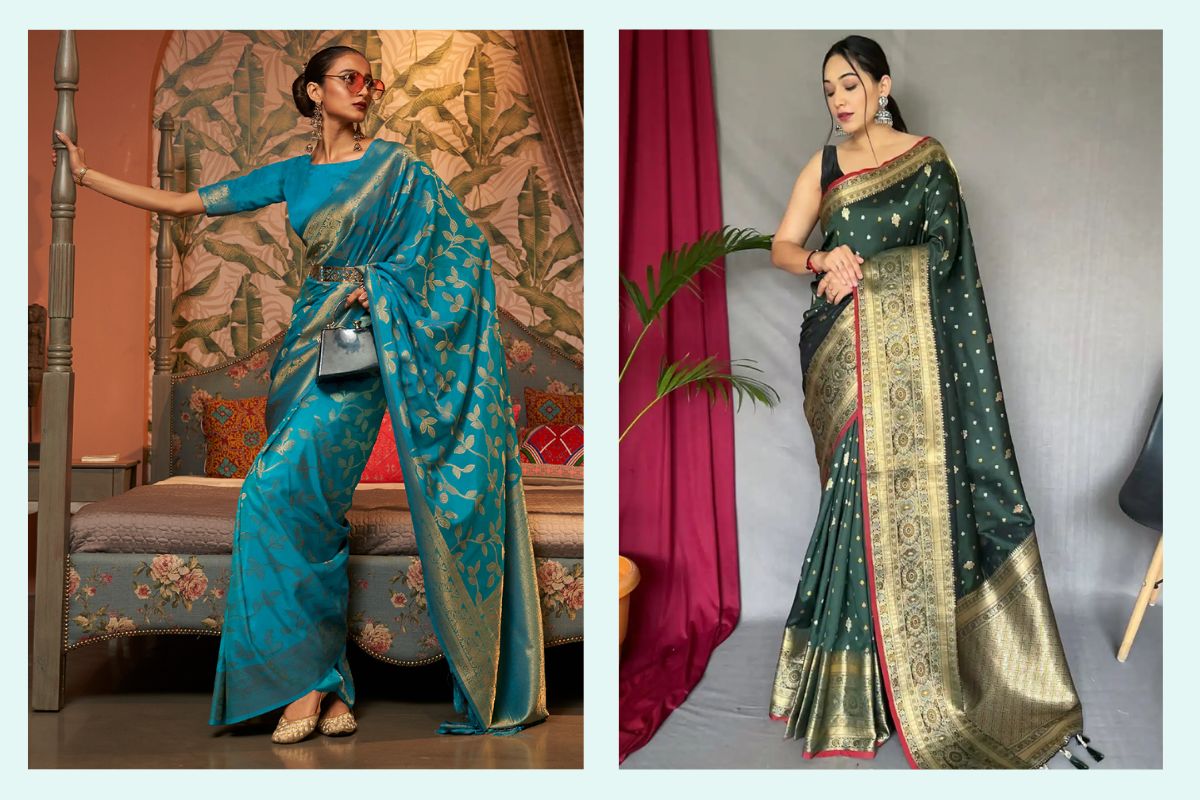 Pure silk sarees have the finest texture among the other varieties. Compared to heavy sarees like Kanjeevaram, they are lightweight and can be easily draped. They are a perfect fit for various occasions. The shimmer and the lustre of pure silk sarees gain an upper hand compared to the other varieties of silks. But identifying the purity of the silk is a real challenge. So, you need to check the weaves and the lustre appropriately and buy only from authentic stores.
9. Muga Silk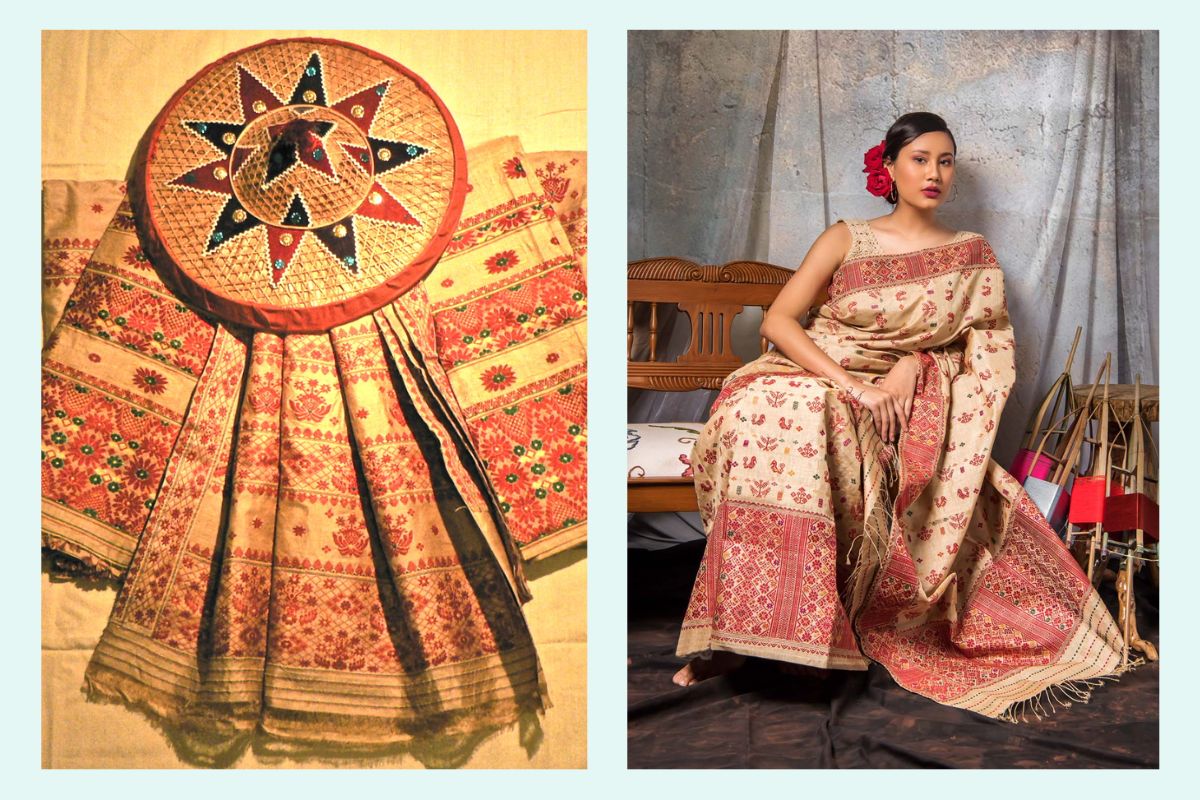 One of the most expensive and rarest are muga sarees originating in the state of Assam. Muga silk comes in a rich golden yellow shade and the hues are based on the primary shade. It is one of the most sought-after attire for women who love to sport rare silk sarees on special occasions.
These sarees present a never-ending saga of rich colors, unique fabrics, and high-quality threads. What sets each saree apart from the others is the method of weaving, the variation of colors, and the intricacy of designs. Check out these silk sarees representing the heart of India and pick any of them to refurbish your closet.