The world of men's hairstyles is constantly evolving, but some styles stand the test of time. One such classic choice is the low fade haircut. With its universal appeal, this haircut has remained popular for many years. It effortlessly combines a sense of sophistication with a touch of edginess, making it a go-to option for men seeking a stylish and flattering look. In this article, we will explore the ins and outs of the low fade haircut, providing inspiration and guidance for your next salon visit.
What is a Low Fade Haircut?
A low fade haircut is characterized by its focus on the sides of the head, with a gradual taper towards the bottom. The fade begins approximately an inch above the ears, hence the name "low fade." The beauty of this style lies in its versatility, allowing for various options when it comes to the top of your head. Whether you prefer a slicked-back look, a curly style, or a tousled texture, the low fade can accommodate your desired aesthetic.
The Popularity of Low Fade Haircuts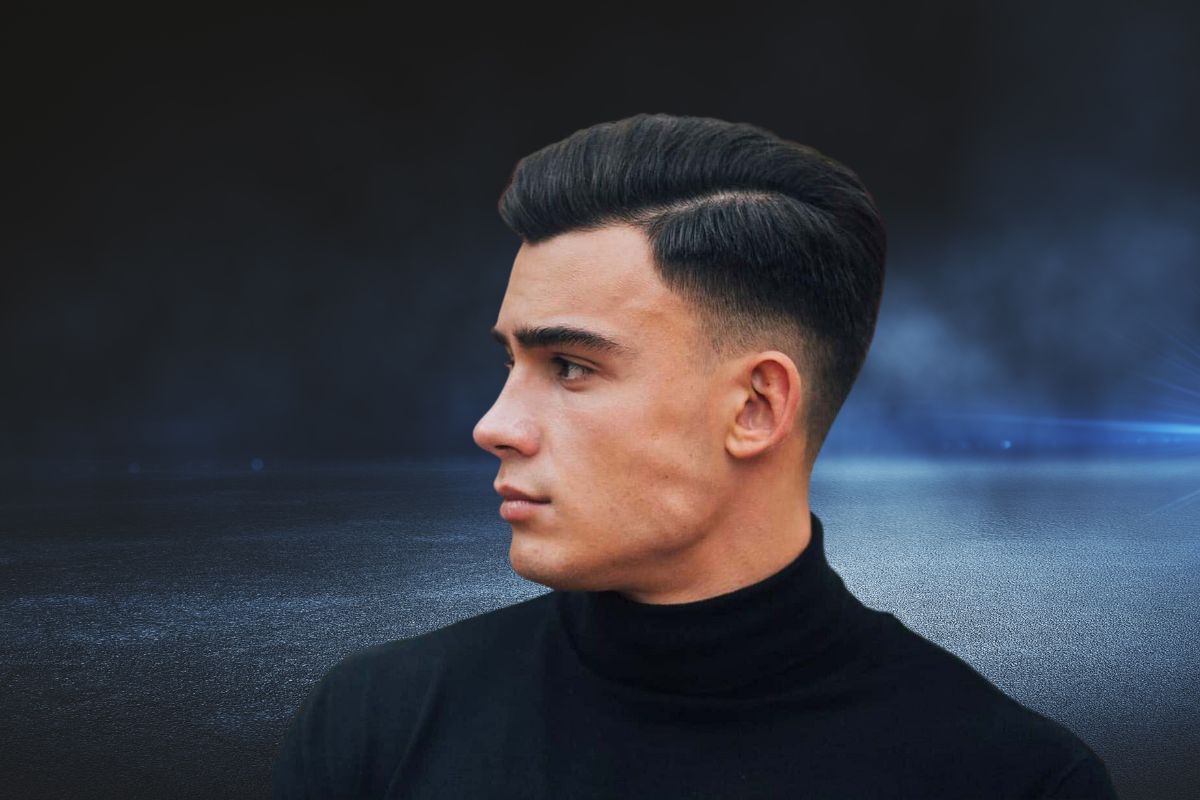 Low-fade haircuts have stood the test of time and continue to be a popular choice among men. Celebrities and influencers have embraced this style, showcasing its versatility on red carpets and social media platforms. One of the reasons for its enduring popularity is its adaptability to different hair types and textures. Whether you have straight, wavy, or curly hair, the low fade can be tailored to suit your unique features.
Styling Options for Low-Fade Haircuts
Slicked-Back Low Fade: For a polished and sophisticated look, consider styling your low fade haircut with a slicked-back gelled top. This sleek style retains its shape throughout the day, thanks to the magic of hair gel. The clean lines of the fade beautifully balance the drama on top, creating a fashionable and put-together appearance. This versatile style works well for both formal and casual occasions.
Curly Low Fade: If you have natural curls, embrace them with a curly low fade haircut. This style celebrates the magnificent texture and volume of curly hair, creating a laid-back and effortlessly stylish look. The low-maintenance nature of this haircut makes it a practical choice for men who prefer a more relaxed grooming routine.
Tousled Low Fade: For a casual and carefree vibe, opt for a tousled low fade haircut. This style allows for a more textured and laid-back appearance, perfect for those who prefer a less polished aesthetic. Embrace the freedom to get creative with your hair, as this style pairs well with a tousled texture and a relaxed attitude.
Low Fade Haircut with Creative Elements
Layered Low-Fade Haircut: Take your low-fade haircut to the next level by adding layers. This technique adds depth and dimension to your hair, creating an illusion of volume. The layered low fade is a modern twist on the classic style, allowing for a more textured and dynamic appearance.
Multicolor Low Fade Haircut: If you're feeling bold and adventurous, consider incorporating vibrant and bold colors into your low fade haircut. This creative option allows you to showcase your individuality and personality. Experiment with different shades and patterns to create a unique statement.
Low Fade Haircut with Different Hair Lengths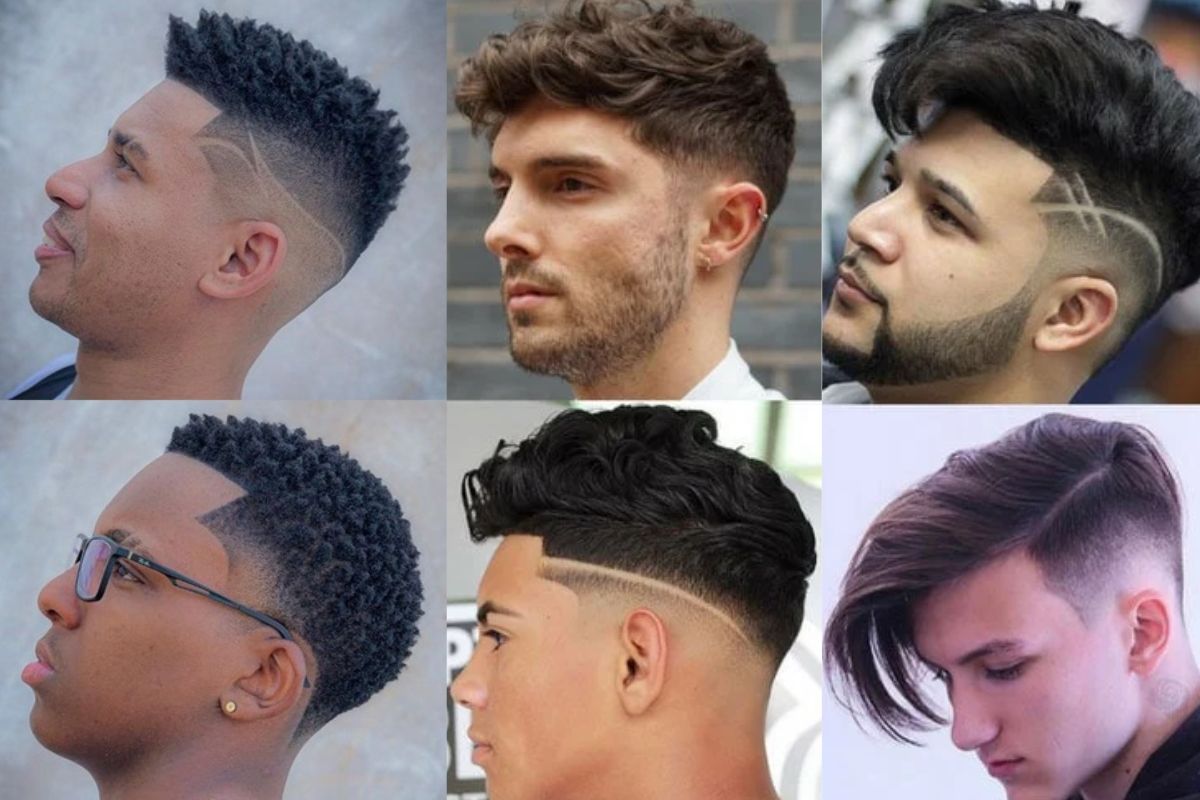 Low-Fade Haircuts for Long Hair: Contrary to popular belief, the low fade can work well with longer strands. Combine the low fade with long hair on top for added versatility in styling. Finger-comb your hair for a relaxed and tousled look, or style it in various ways to suit different occasions and outfits.
Low-Fade Haircuts for Medium-Length Hair: Medium-length hair provides the perfect balance between high-volume styles and the clean lines of a low fade. This combination creates a contrasting effect, resulting in a stylish and fashionable appearance.
Low Fade Haircuts with Styling Combinations
Low Fade Haircuts with Side Parts: Incorporate a side part into your low fade haircut for a touch of sophistication. This simple addition can elevate the overall aesthetic of the hairstyle, giving it a polished and refined look.
Low Fade Haircuts with Slicked-Back Styles: Opt for a slicked-back style to achieve a polished and edgy appearance. This sleek and sophisticated look is suitable for various occasions and can complement a wide range of outfits.
Maintenance and Care Tips for Low Fade Haircuts
To maintain your low fade haircuts, regular visits to the hairstylist are essential. This ensures that the fade remains clean and crisp, maintaining its original shape. Additionally, using quality hair products that suit your hair type will help preserve the desired style. Proper washing, conditioning, and styling techniques are vital to ensure your low fade stays fresh and stylish.
Conclusion
The low fade haircut has proven to be a timeless and versatile choice for men seeking a stylish and flattering look. With its adaptability to different hair types, lengths, and styles, this haircut offers endless possibilities. Whether you prefer a sleek and polished appearance or a more relaxed and casual vibe, the low fade can be customized to suit your preferences. Consult a professional stylist to discover the perfect low-fade haircut that will enhance your unique features, providing you with a confident and trendy look. Embrace this classic hairstyle and make a bold statement wherever you go.