Being married to a celebrity is a challenging role, but being a famous ex-spouse can be even more difficult, as Mary Lee Harvey knows firsthand. She was married to Steve Harvey for many years, and their split was far from easy.
Divorces are never simple, and Steve and Mary Lee were no exception. The media attention surrounding their breakup only made matters worse, and years later, Mary Lee is still feeling the effects. It's hard to let go of someone you spent so much time with, especially when you share a child together.
Despite the pain, some may question whether Mary Lee's feelings are justified. Is it reasonable for her to still harbor negative emotions towards Steve, or is the hurt amplifying what really happened between them? Regardless, it's clear that divorce can have a lasting impact on individuals, and Mary Lee's experience serves as a reminder that it's not always easy to move on from a failed relationship.
Steve Harvey – A Brief Introduction
Steve Harvey's been a comedy fave for decades! At 66, he's still entertaining us through stand-up, Showtime At The Apollo, Family Feud, The Steve Harvey Show, and Judge Steve Harvey. His diverse characters have left an impression on fans of all ages – no matter the role, Steve always brings the laughs.
The Biography of Mary Lee Harvey
Born on October 20, 1960, in Arlington, Texas,  Mary Vaughn Harvey (nee Woolridge) had a difficult relationship with her father, as she revealed in a YouTube video. She longed for the connection she never had with him, saying, "Coming from my childhood and from my father's house which was not ever pleasant for me. I was looking for that relationship that I never had even with my father."
Mary Lee Harvey shot to stardom when she tied the knot with Steve Harvey, the world-famous media mogul who's been dubbed the "busiest man in Hollywood." Her marriage to Steve thrust her into the spotlight and she's been in it ever since.
Mary Lee Harvey – Career 
Back in the 80s and 90s, Mary Lee Harvey was a make-up artist. And it was while working at a mall in Arlington, Texas that she first met her future hubby, Steve Harvey. Talk about fate! That chance meeting set the stage for their lives together. 
But after they got hitched in the mid-90s, Mary largely stepped out of the spotlight to focus on her personal life. Lots of people have been wondering what she's been up to professionally since then.
A Messy Divorce
It's important to note that both Steve Harvey and Mary Lee Harvey accept that their divorce which happened in 2005 after nearly 10 years of marriage, was messy, and they don't necessarily blame one another for it. It appears that they both had a part to play in the breakup. Steve met someone else who he wanted to marry and who would later become his third wife, Marjorie Elaine Harvey, while they were married, and Mary Lee found evidence that he had been unfaithful (which was likely true). 
Could they have handled it better? Probably, but Steve's lawyers did a good job of settling the financial aspects of the divorce. While much of their assets came from Steve's work, Mary Lee also made a decent amount of money. In the end, Mary Lee came out on top financially.
Mary Lee believed she deserved a large portion of Steve Harvey's money and future earnings from comedy. However, the court ultimately ruled in Steve's favor. The divorce settlement awarded Mary Lee $1,000 per month in child support and did not allow her to keep any of Steve's property or businesses.
But we later found out that Mary Lee received $40,000 per month until March 2009, and a lump sum of $1.5 million after that. So, Steve did not leave her with anything. Additionally, Mary Lee was given some of Steve's properties, which gave her plenty of space to live comfortably.
This wouldn't be the radio host's first divorce; he was married and divorced before he met Mary Harvey. His first wife was Marcia Harvey, and they had two daughters (Brandi and Karli) and a son (Broderick Harvey Jr).
The Impact of Steve Harvey and Mary Lee Harvey's Divorce on Their Family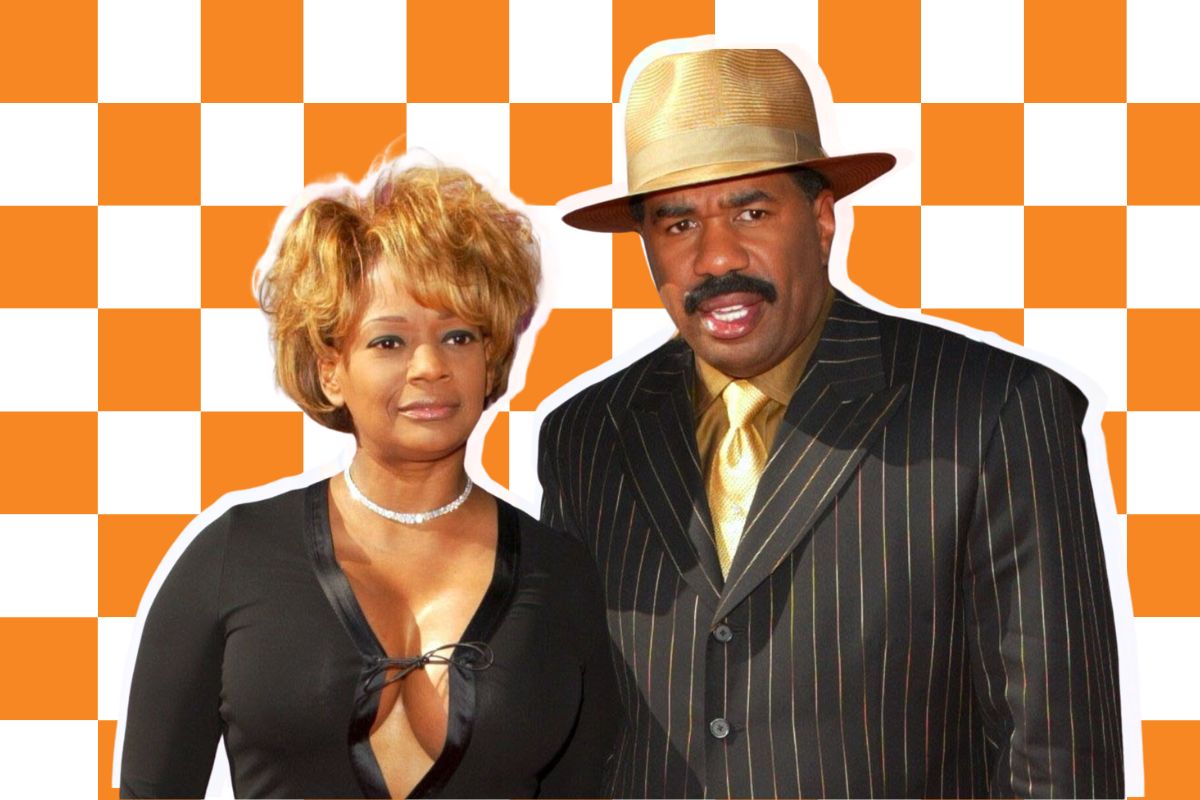 The divorce between Steve and Mary Lee Harvey didn't just affect the couple – it had a profound impact on their son, Wynton. In the aftermath of the split, Wynton ended up living primarily with his father.
There were a few reasons for this. For one, Mary Lee was reportedly very overwhelmed and felt unable to care for her son on her own. In fact, according to one of Mary Lee's assistants, she even asked them to put Wynton on a plane to his father's care, which the assistant was uncomfortable with but ultimately did.
It's clear that the divorce had a significant impact on the family dynamic, particularly on Wynton's living situation. While divorce is never easy, it's important to remember that the effects can ripple out beyond just the two individuals involved.
Impact of Divorce on Steve Harvey and Mary Lee Harvey 
Despite the divorce being finalized, Mary Lee Harvey continued to struggle with negative emotions and behaviors. Her behavior post-divorce even led to her spending time in jail. It was clear that she was still struggling to move on from the split, which is not surprising given the length of their relationship.
On the other hand, Steve Harvey has managed to continue building an impressive career and net worth, with new hosting gigs and business ventures. His third and current wife, Marjorie Harvey, has also contributed to their wealth through her successful work in fashion and media.
It's clear that both Steve and Marjorie have found continued success and happiness, while Mary Lee is still dealing with the aftermath of the divorce. Divorce can be tough for everyone, but it's important to find ways to keep moving and build a life that's happy and satisfying.
Bottom Line
The fallout from Steve Harvey and Mary Lee Harvey's divorce was messy and emotional, and it's clear that Mary Lee is still struggling to move on. While it's understandable that she may be hurt and angry, tearing down another woman is not the solution. Ultimately, the divorce was the right choice for Steve and Marjorie Harvey. It's plain to see Mary Lee's had a tough time; losing her son and going through a divorce has taken its toll. Her story just goes to show that even famous folks have their own issues, and divorce ain't no cakewalk either.