One of the largest current trends is bodysuits, which are currently taking over the fashion industry. You're sure to find a large range of bodysuits stacked on the shelves wherever you go, whether it's an internet retailer or your neighborhood mall. In recent seasons, bodysuit ideas have dominated the casual fashion charts for a variety of reasons. Naturally, the first explanation is that Kim and Khloe K. rocked them first. But beyond the fact that they have the Kardashian seal of approval, bodysuits are amazing. They are adorable, practical, laid-back, and incredibly figure-flattering for all body types.
The first time you fasten the crotch snaps on your new bodysuit, you might feel a little strange. No matter how fashionable they may be, bodysuits with their striking resemblance to infant onesies and fashionable ballet leotards can be challenging to ignore. But you shouldn't let the initial strangeness of donning a bodysuit deter you from partaking in this enjoyable and stylish trend. You only need bodysuit ideas to be in voke. Below listed are bodysuit ideas that can be of great help to you
Try Different Necklines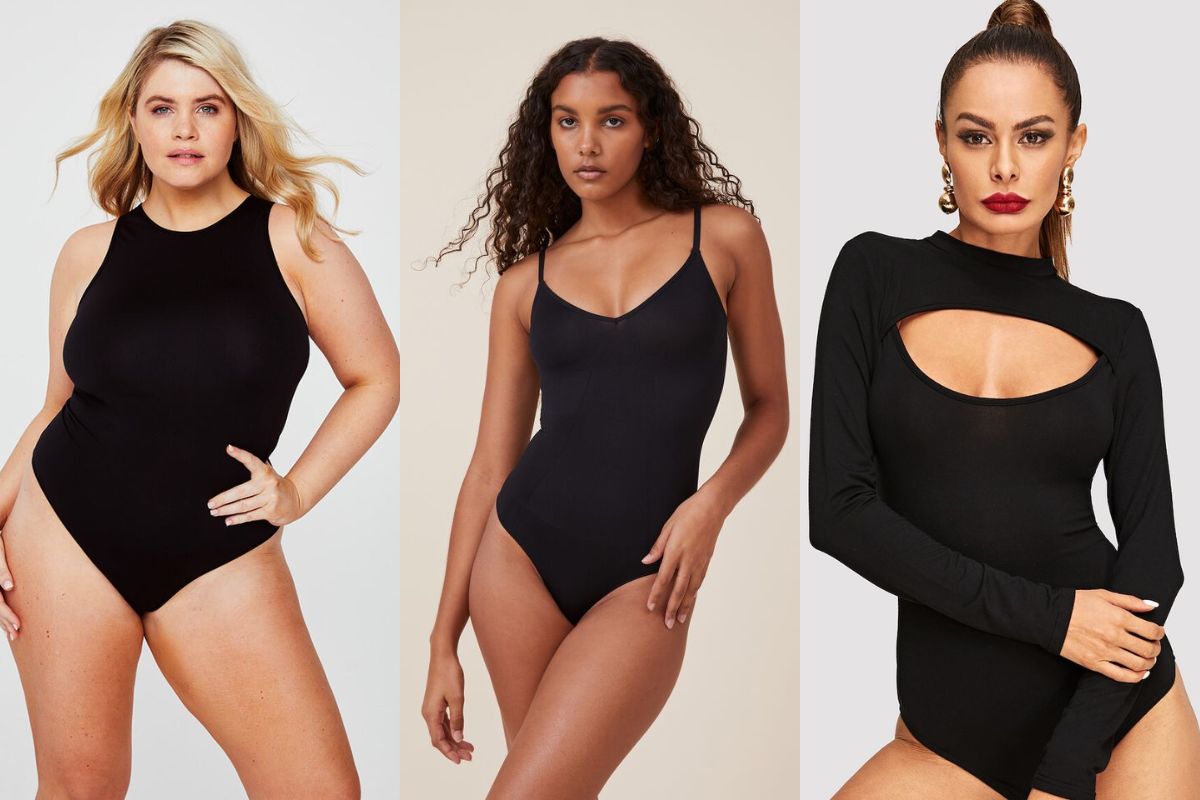 You can choose from a huge variety of bodysuits on the market. The neckline of the bodysuit is among the most crucial factors to take into account. The majority of bodysuits have similar bottom halves in general. They snap beneath your crotch, are skin-tight, and tuck into whatever you're wearing on the bottom.
But you have a lot of options when it comes to necklines. A bodysuit's neckline gives it structure and interest. It serves as an immediate focus point and helps to balance out how skin-tight the outfit is. There's nothing wrong with incorporating bodysuits with more straightforward necklines into your casual wardrobe for days when you're out doing mundane tasks like running errands. But if you want to add some heat, choose a bodysuit with a neckline that is a little bit more intriguing, like a turtleneck, mesh detailing, or lace-up.
High-Waisted It Up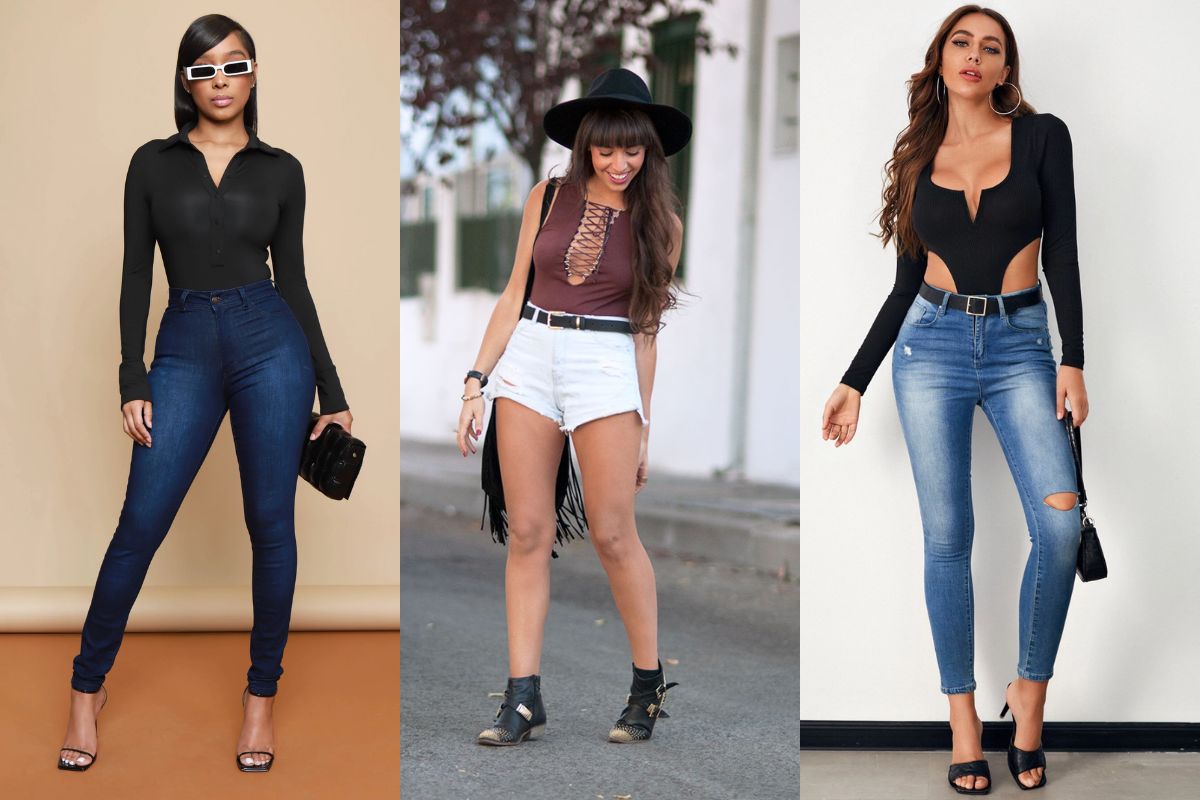 If you're unsure about what to wear with your bodysuit, high-waisted bottoms are practically a guarantee. When it comes to bodysuits, high-waisted denim is typically the preferred choice of bottoms.
This is so that the tightness of a bodysuit can be balanced out by the texture and rise of high-waisted pants and shorts. Additionally, high-waisted bottoms highlight your natural shape without making you feel too exposed and automatically slim down your waist. Although you can wear a bodysuit with bottoms that have a lower rise, high-waisted pants are typically the safest option.
Try A Skirt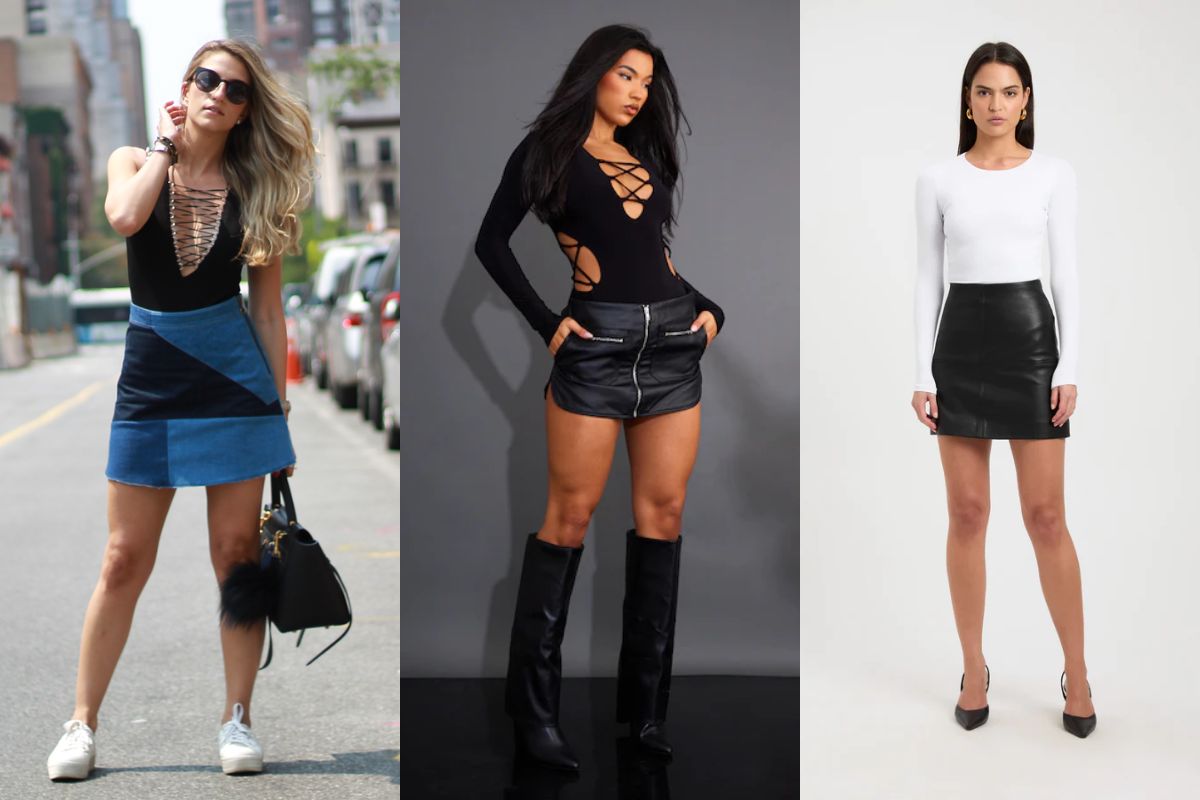 Although you might believe that bodysuits look best when worn with shorts or jeans, they also look great with skirts. The open, flowy design of a skirt lends texture to your outfit and counterbalances the bodysuit's tight fit.
Try wearing a high-waisted skirt with your bodysuit. When worn with a bodysuit, higher-rise skirts look slimmer and have a more streamlined appearance. Depending on the type of look you want to achieve, pair your skirt and bodysuit combination with strappy sandals, block heels, or ankle booties.
Think of Lines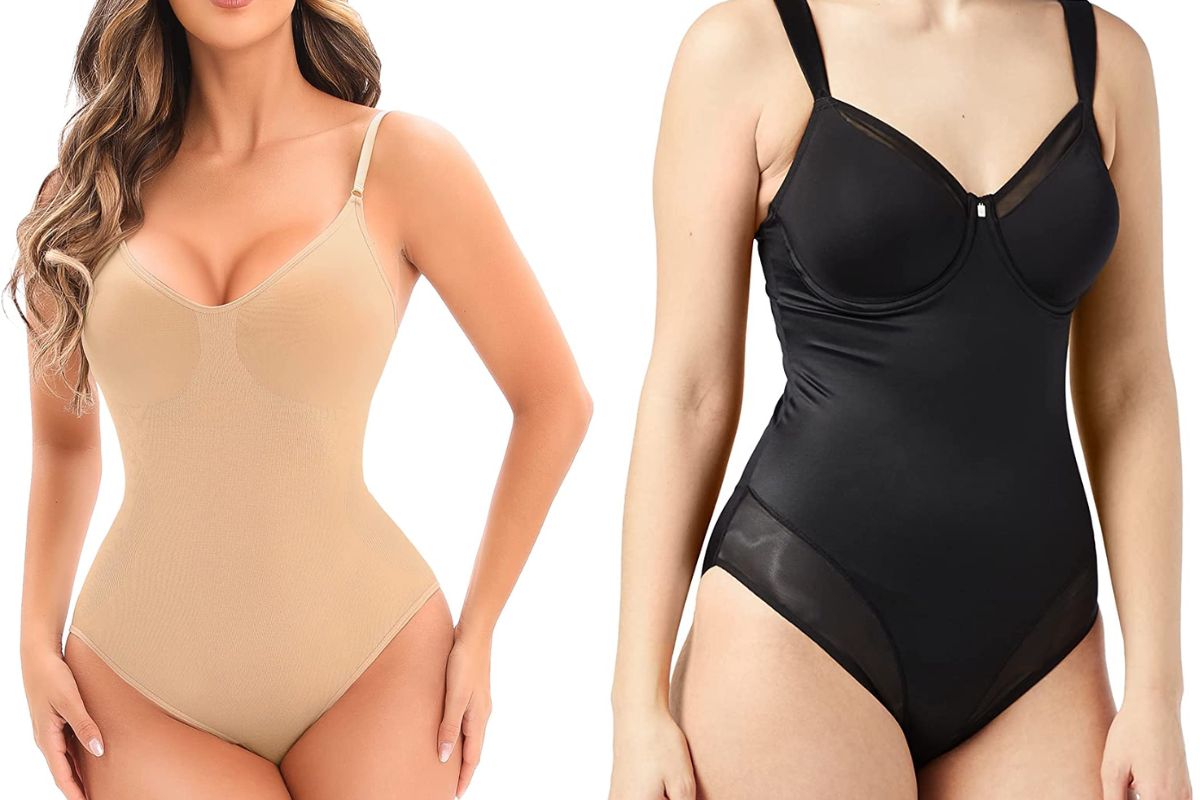 It seems more impossible to find fashionable, flattering bottoms that don't expose your panty lines to everyone who happens to gaze your way, therefore many modern women have replaced their whole underwear collection with thong-cut panties. Bodysuits should be chosen with panty lines in mind.
Some bodysuits have a bikini cut that peeks out from beneath tighter bottoms much like a typical bikini. Because bodysuits are typically fashioned from a thicker fabric than underwear, they frequently have worse lines than panty lines. Bodysuit panty lines can come as a bit of a shock to women who typically exclusively wear no-show undergarments. There's no need to completely abandon bodysuits. This can be put into use
Be Brave
There are many different bodysuit styles to choose from, some of which are more daring than others. Never be afraid to experiment with a daring look, such as a see-through mesh bodysuit or one with a low or lace-up neckline.
Try a piece with a fun pattern or embroidered details if you don't want to get too revealing. Your bodysuit can serve as both the main focus of your outfit and its basic foundation.
Accept It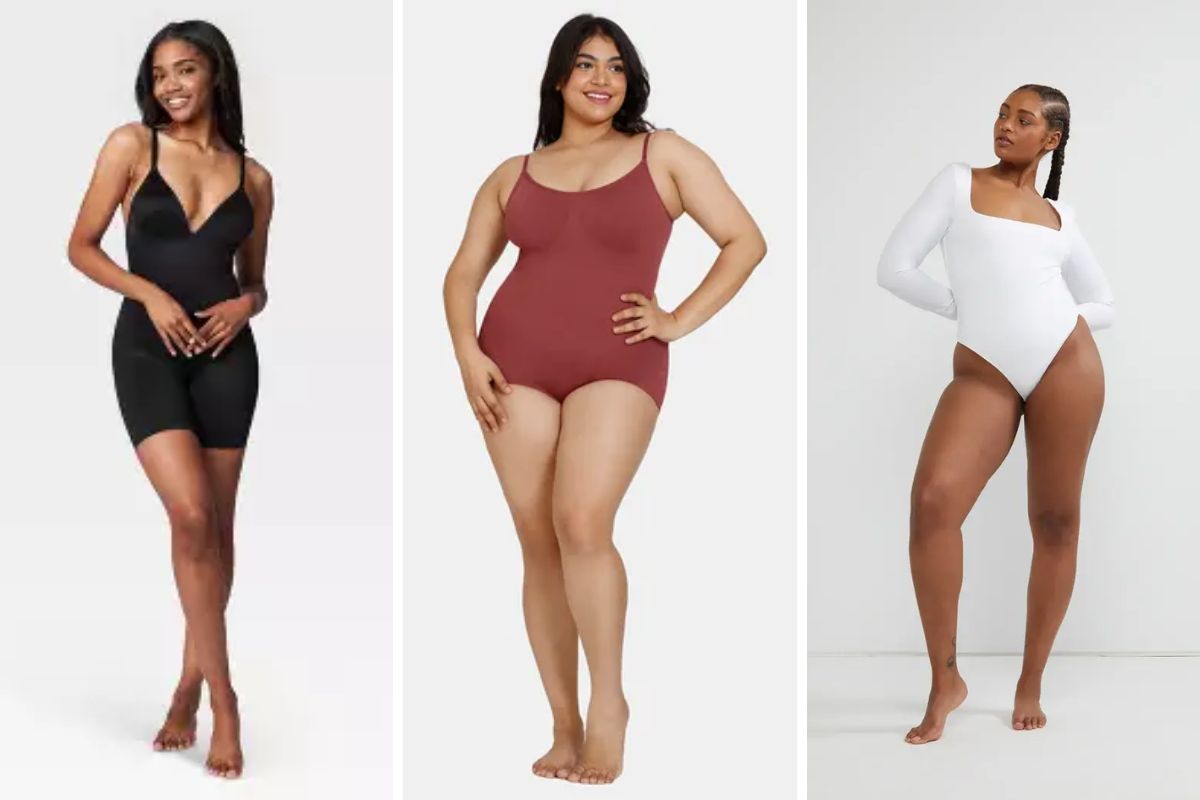 There is no avoiding it. Bodysuits are extremely constricting. One basically resembles a skin-tight one-piece bathing suit when worn. Many women find it unpleasant to wear clothes that adhere so closely to their body's curves. But because they are so attractive, bodysuits are so common. There are several bodysuit ideas flying all over the internet, the best is to accept it first. 
Everybody looks better in bodysuits, regardless of their body type. On thinner, boxier women, they draw attention to the sculpted curves. They rapidly smooth and trim ladies with larger, naturally curvier bodies. Your body will look better in a bodysuit no matter how it now appears. The most crucial thing to keep in mind when donning a bodysuit is to rock it. If you continuously remember it, your confidence will increase.
Finally
Bodysuits are a fashion trend you shouldn't ignore. They're the lazy girl's ideal way to put up a polished and current look without ever having to put forth a lot of effort. Additionally, they enhance the beauty of your body and give you the confidence to feel sexy in your skin. With the bodysuit ideas listed above, you are good to go