A beach vacation is a chance to relax, soak up the sun, and enjoy some fun in the water. However, it's also important to dress appropriately for the environment. From swimwear to cover-ups, sundresses to shorts and t-shirts, there are many options for beach vacation outfits. Whether you're looking for something stylish or just want to be comfortable, it's important to choose pieces that are suitable for the environment and allow you to move around easily. In this overview, we'll highlight some key items to include in your beach vacation wardrobe, as well as tips for accessorizing and keeping cool in the sun.
We've rounded together some of the best beach vacation outfits for a beach holiday, straight from the It-girl set, to help you look as chic as the It-girls do whether you're lounging by the water, exploring a new city, or eating under the stars. There is a wide variety of rompers and ruffle-hemmed dresses that are perfect for elevating your vacation wardrobe. 
The Hottest Beach Vacation Outfits for Summer 2023
Crochet Fringe Dress 
A crochet-knit dress is the ideal costume for a sultry evening out in the tropics and is one of our top choices as a beach vacation outfits. Swap out your sandals with a pair of gold flip-flops and you're good to go. Either way, you've got a winning vacation outfit on your hands.
Printed Kimono Dress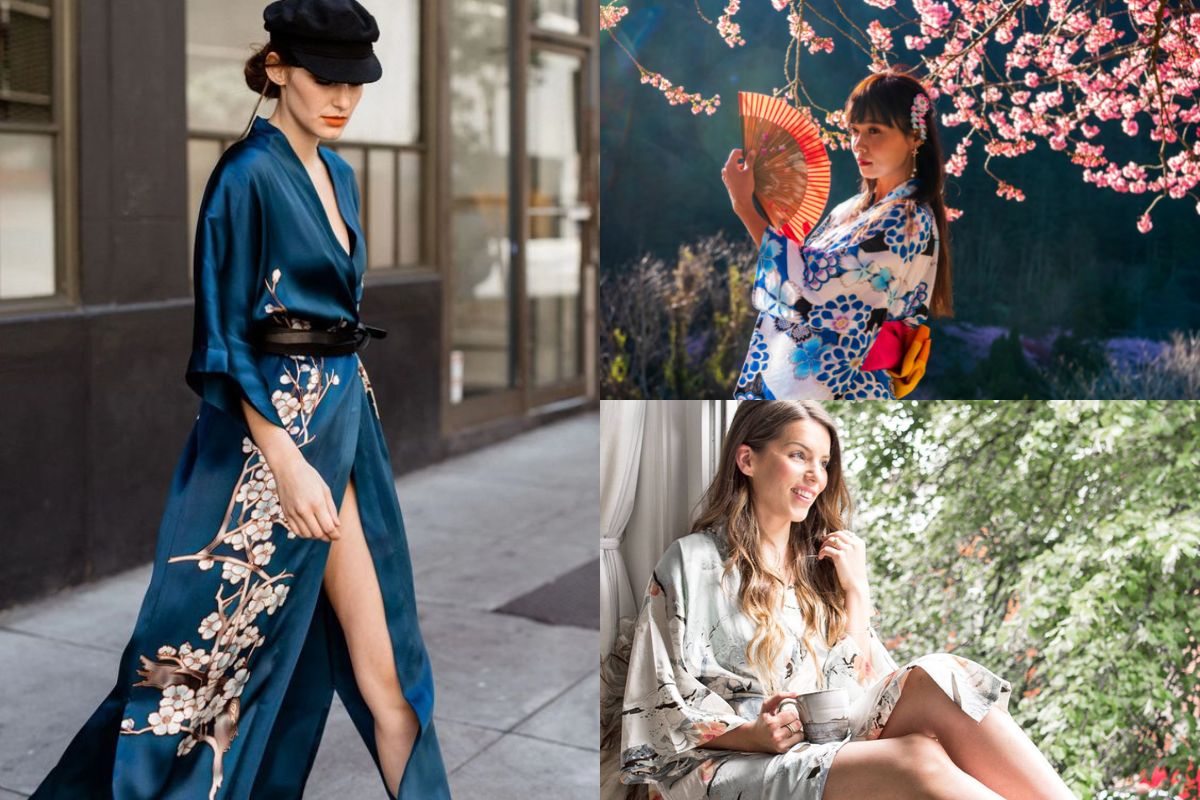 A maxi dress in a tropical design, paired with sandals and a simple handbag, is the epitome of chic beachwear. Wear it on a date to dinner, while touring, or to your beach wedding!
Denim Shorts with Printed Scarf Top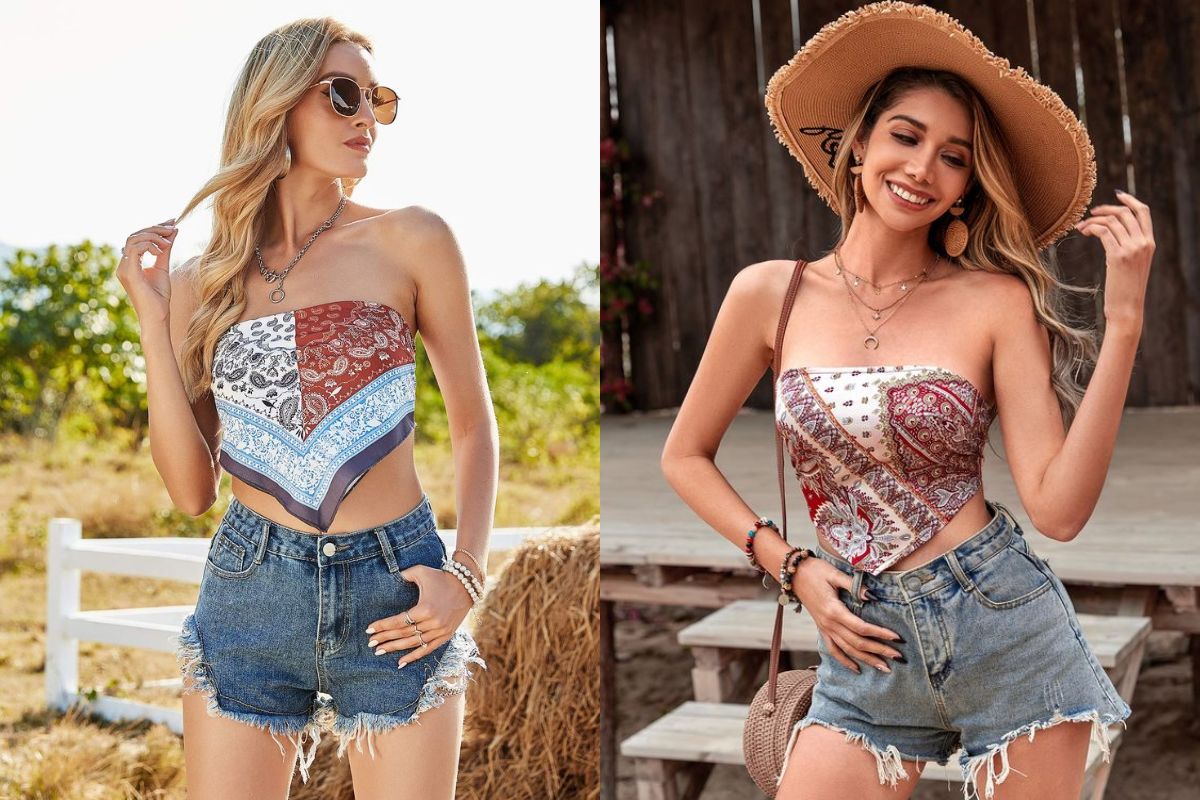 It's fun to try new things with your own style when on vacation. If you're feeling adventurous, try a satin scarf as a halter top and some cutoffs for a hot beach style.
Two-Piece Beach Vacation Outfit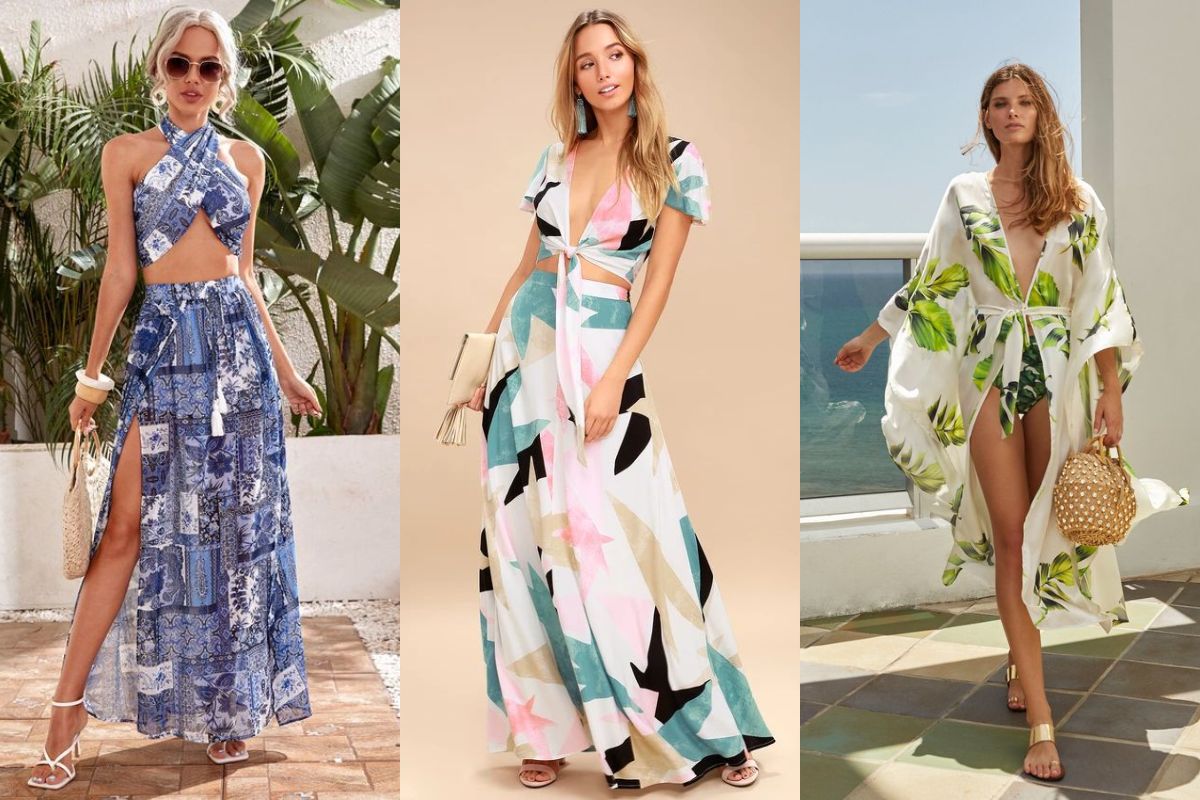 Wear them as a set or split the pieces and mix & match them with your other vacation pieces; two-piece sets are the ultimate packing hack. Do you have everything you need to finish your outfit? Sunglasses from the '60s and layering of necklaces and bracelets.
White Maxi Dress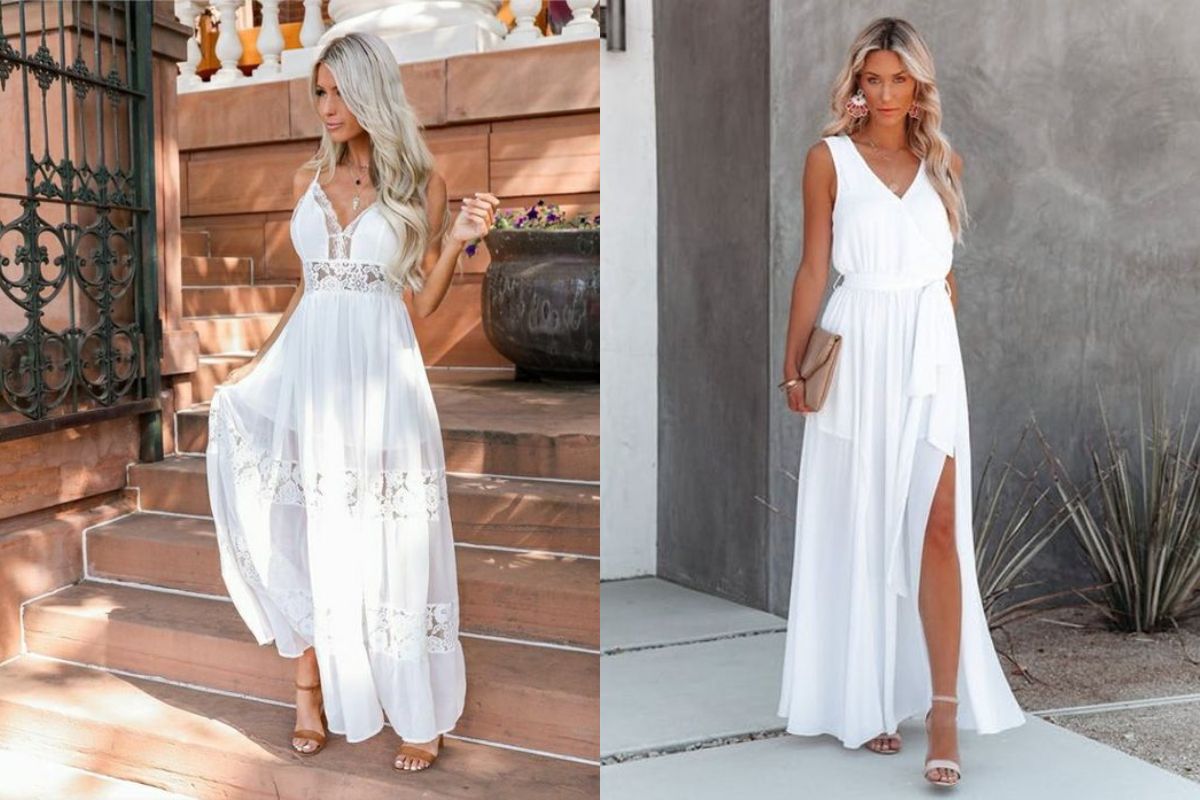 Spend less time thinking about what to wear and more time enjoying life by investing in beach vacation outfits like white maxi dresses. Swap out your sandals for sneakers and layer on a denim jacket on days when the weather isn't quite beach-appropriate.
Floral Dress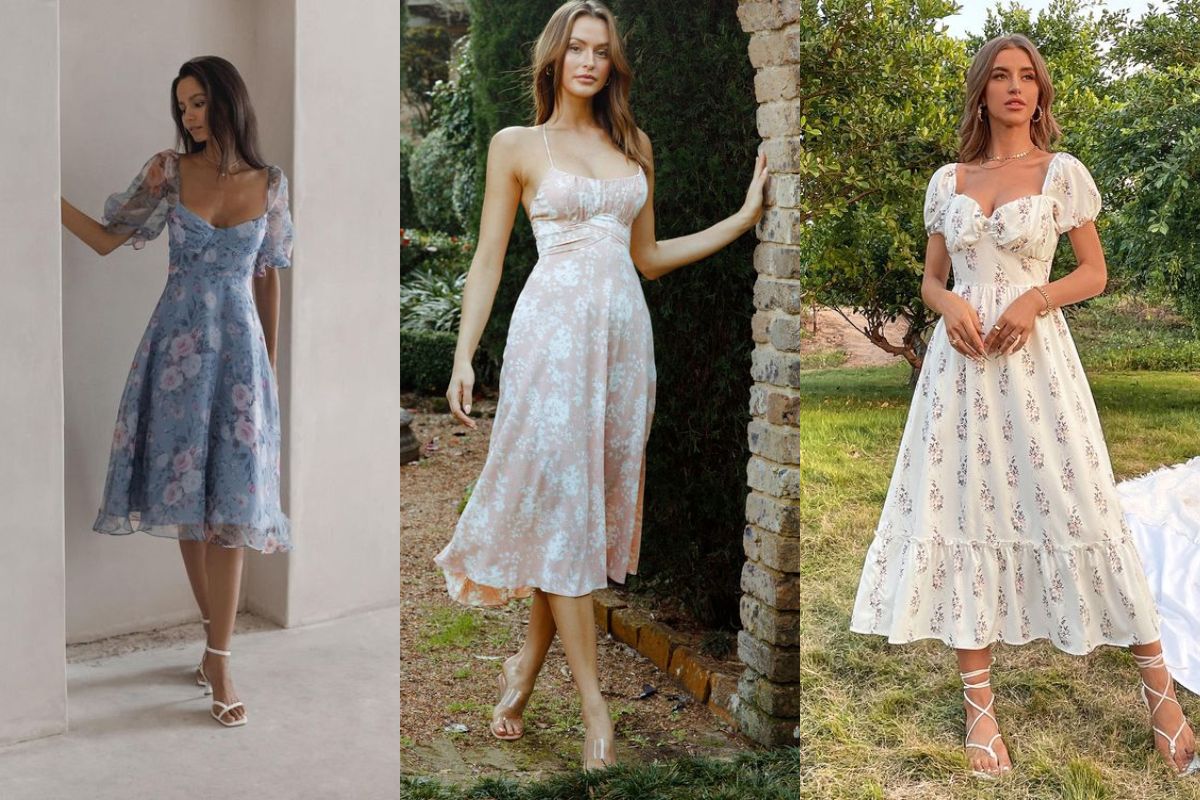 A floral dress is a terrific choice as one of the best beach vacation outfits. You can create an effortless holiday appearance in a flash by just adding white shoes.
Cowl-Neck Midi Dress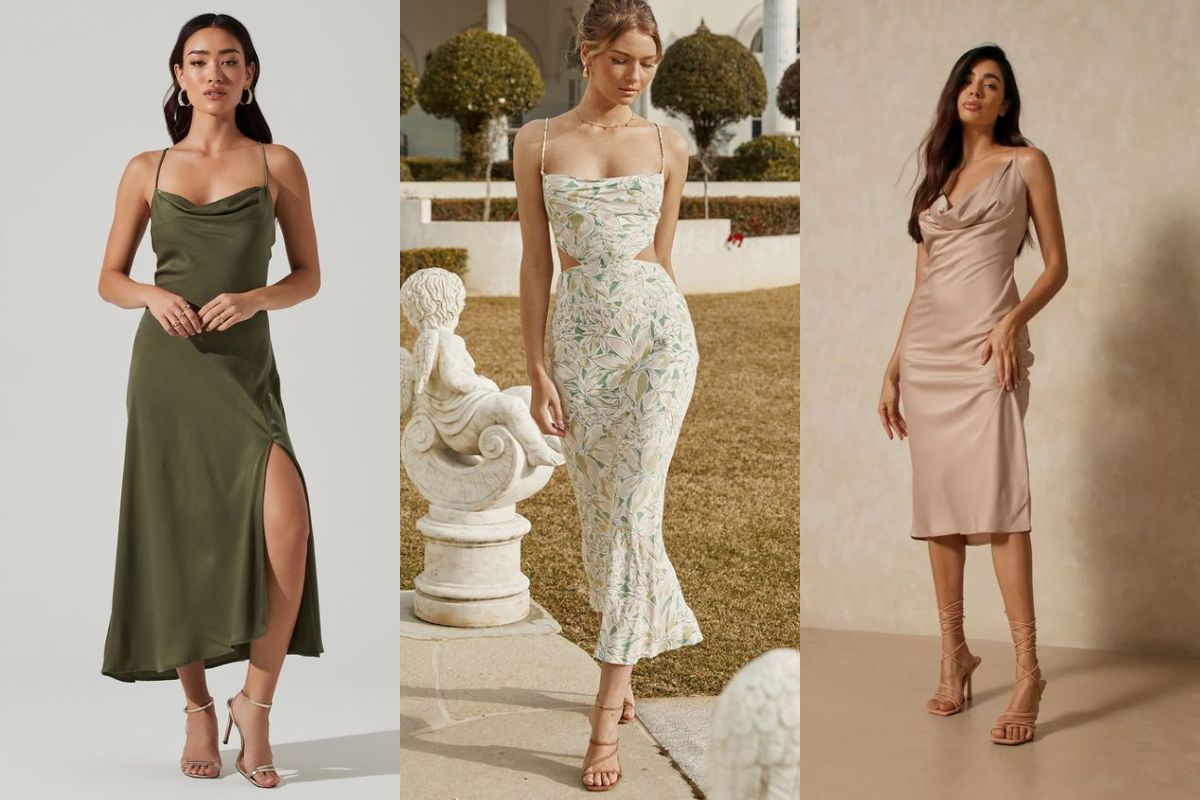 Put on a simple dress in a bold color, and you'll immediately stand out. You may keep things simple by accessorizing with white shoes and a straw purse.
Twist Front Midi Dress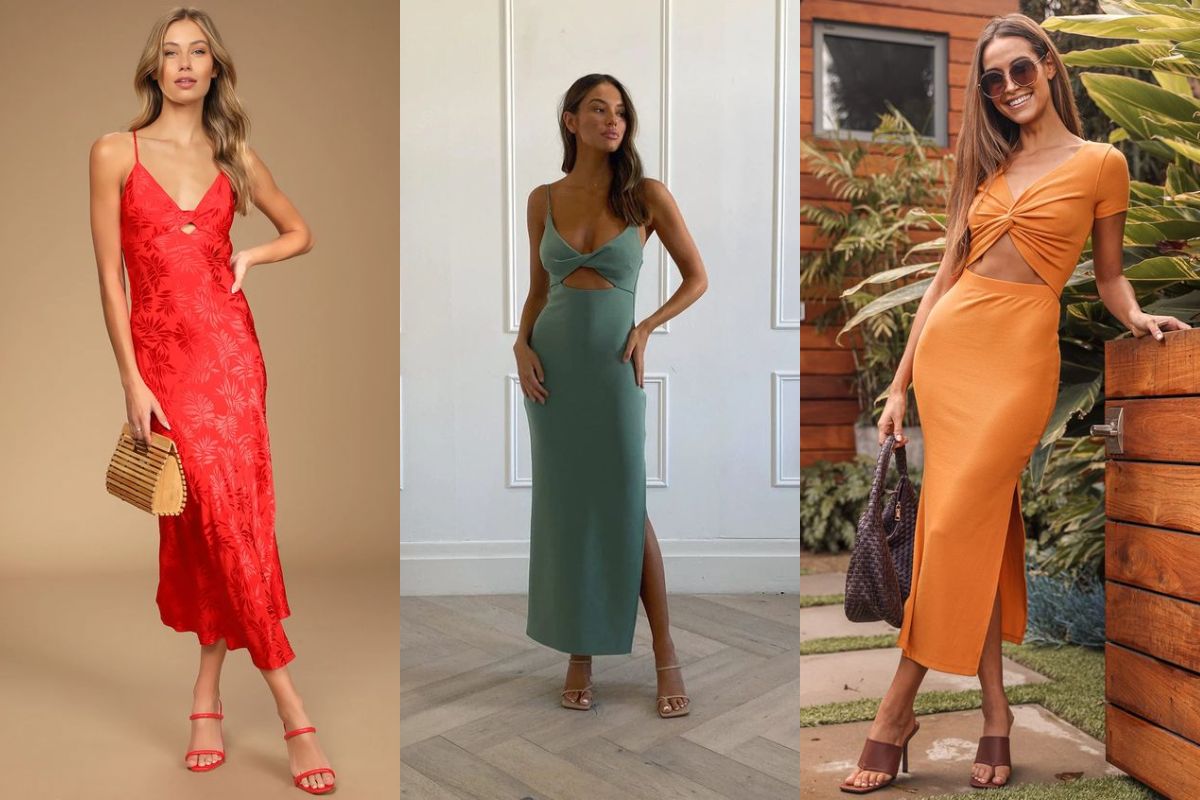 A ribbed knit twist-front midi dress with woven accessories is a great way to combine sexy and casual beachy looks; additional points if you wear all neutrals.
Crochet Swim Cover-Up Dress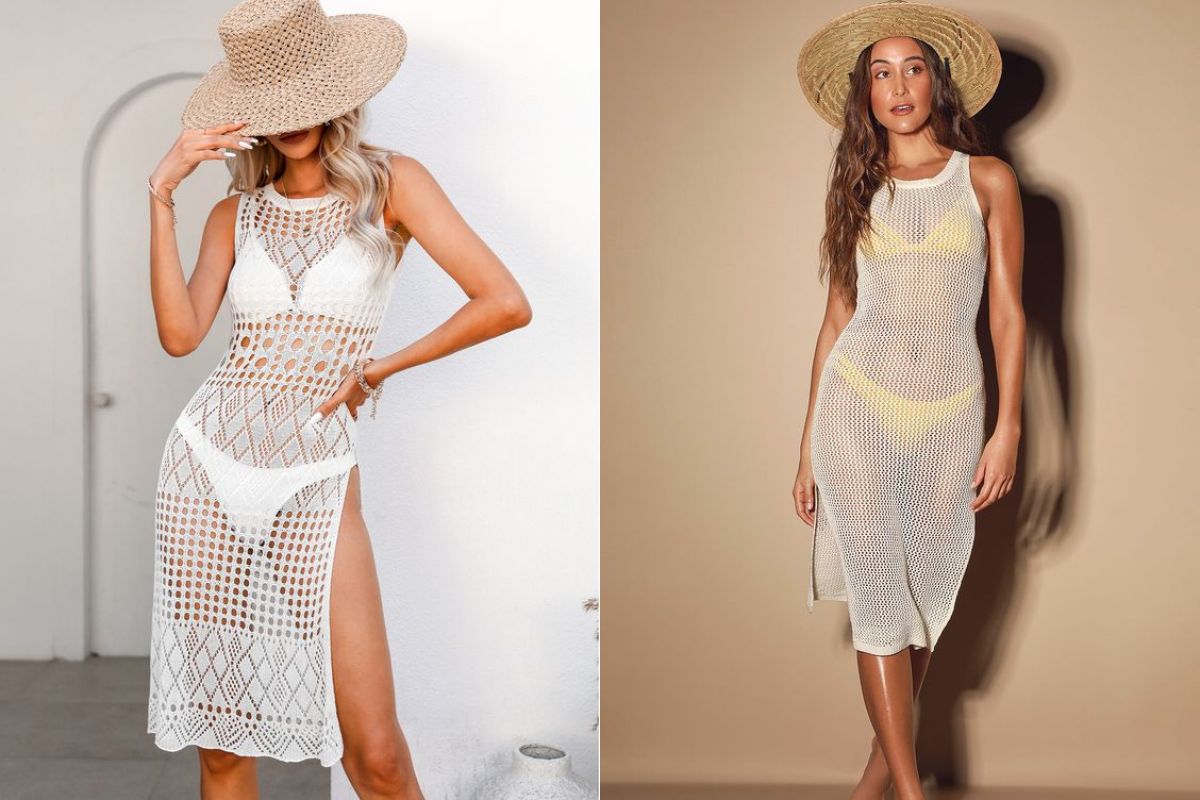 The ultimate beach vacation need is a strapless crochet swim cover-up that functions as a dress as well. Wear this outfit from the beach to a festival and back again by substituting a woven bag and ankle boots for your flip-flops and beach tote!
Lace-Up One-Piece Swimsuit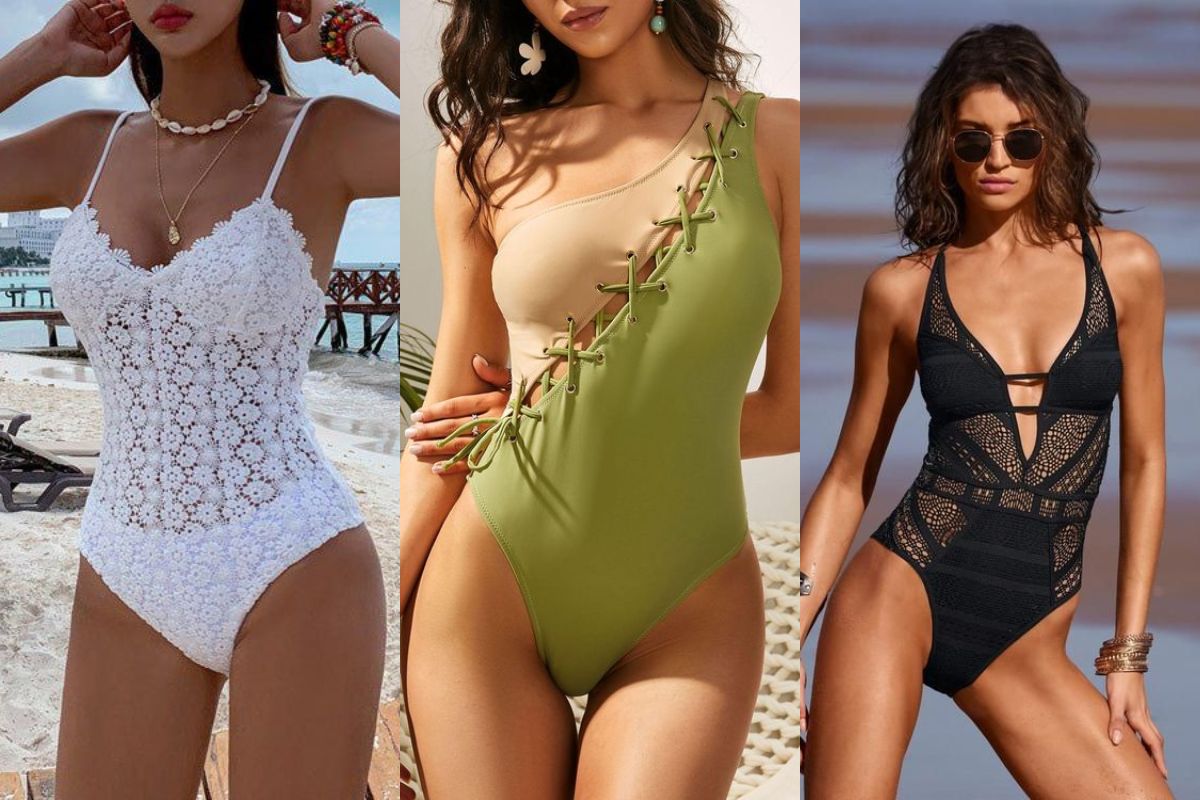 This summer, make sure you pack a trendy one-piece swimsuit. While it is undoubtedly ideal for genuine swimming, you can simply transition from the beach to town by adding a button-up shirt, denim shorts, and a straw visor.
Floral Bodycon Mini Dress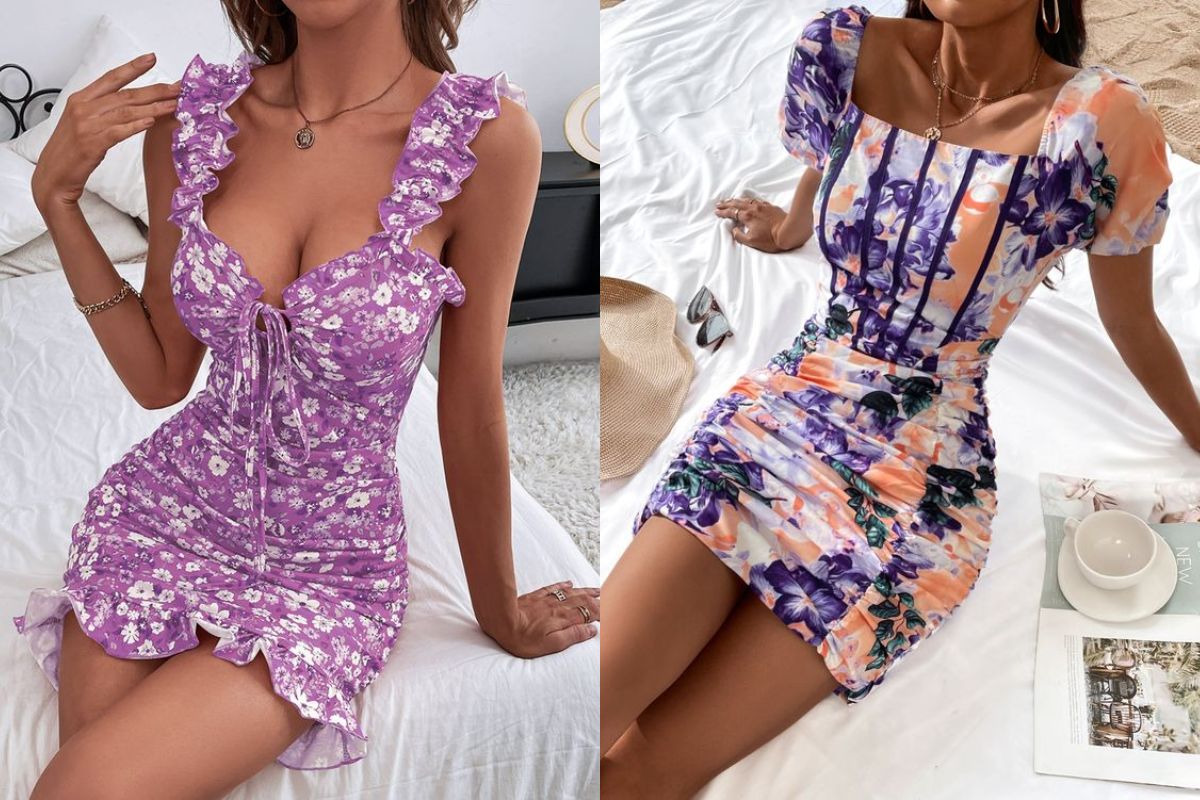 Worrying about what to dress for a beach restaurant? A floral-print mini dress with ruched detailing and a woven shoulder bag is perfect and that includes the fine jewelry you've been meaning to buy.
White Button-up Top with White Shorts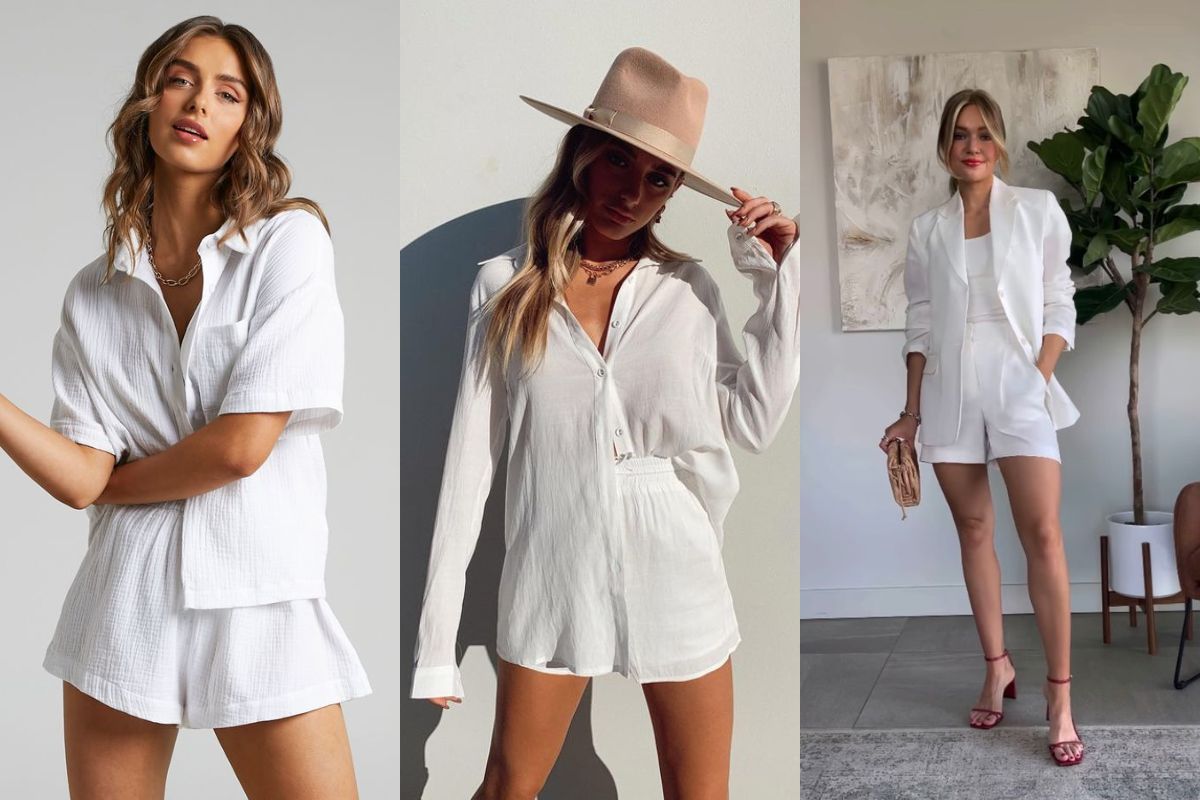 We can't resist wearing all white throughout the summer, particularly while we're on vacation. Naturally, we approve of this very low-maintenance getup.
White Tie-strap Midi Dress
Effortless and elegant? If you're planning a bachelorette party or honeymoon somewhere tropical, consider packing a white tie-strap midi dress and a white purse with embellishments.
Black One-Piece Swimsuit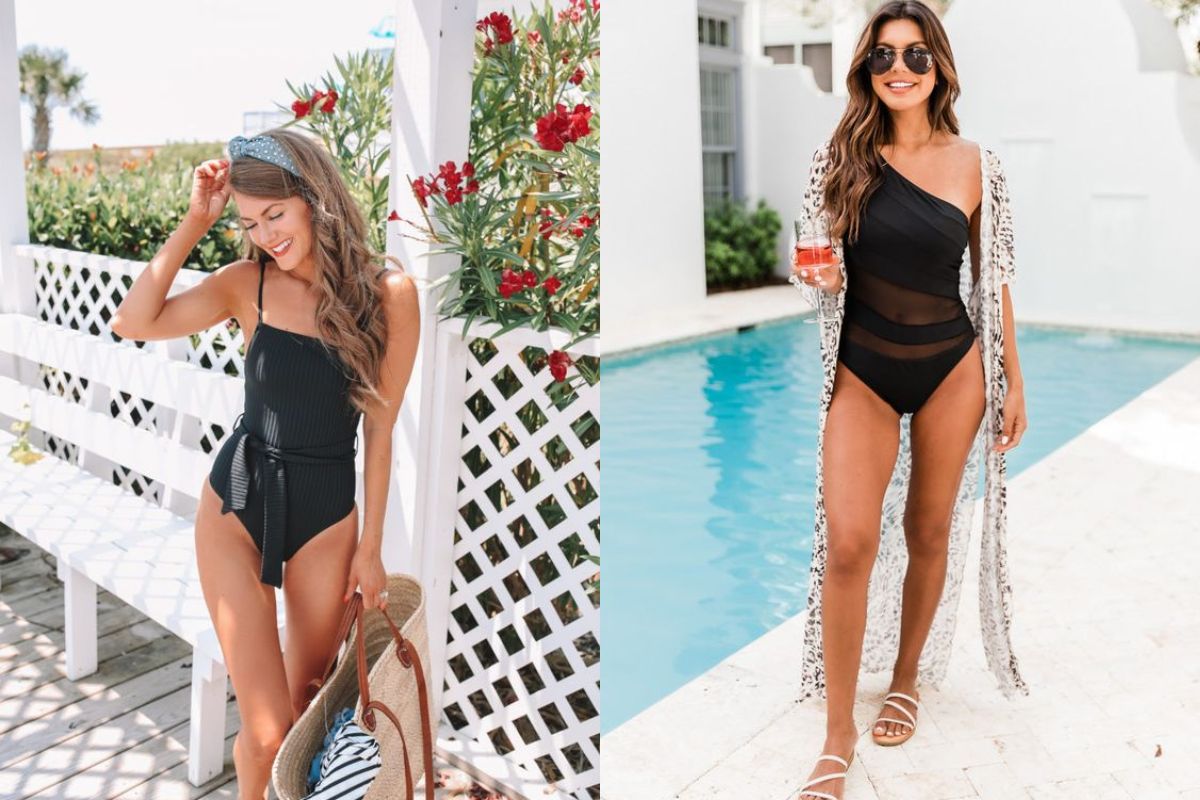 Amp up your beachwear to new heights. A one-piece swimsuit may be transformed from a holiday staple to a beach bombshell with the addition of a transparent lace cover-up skirt and a colorful straw handbag.
Bright Bodysuit Plus White Jeans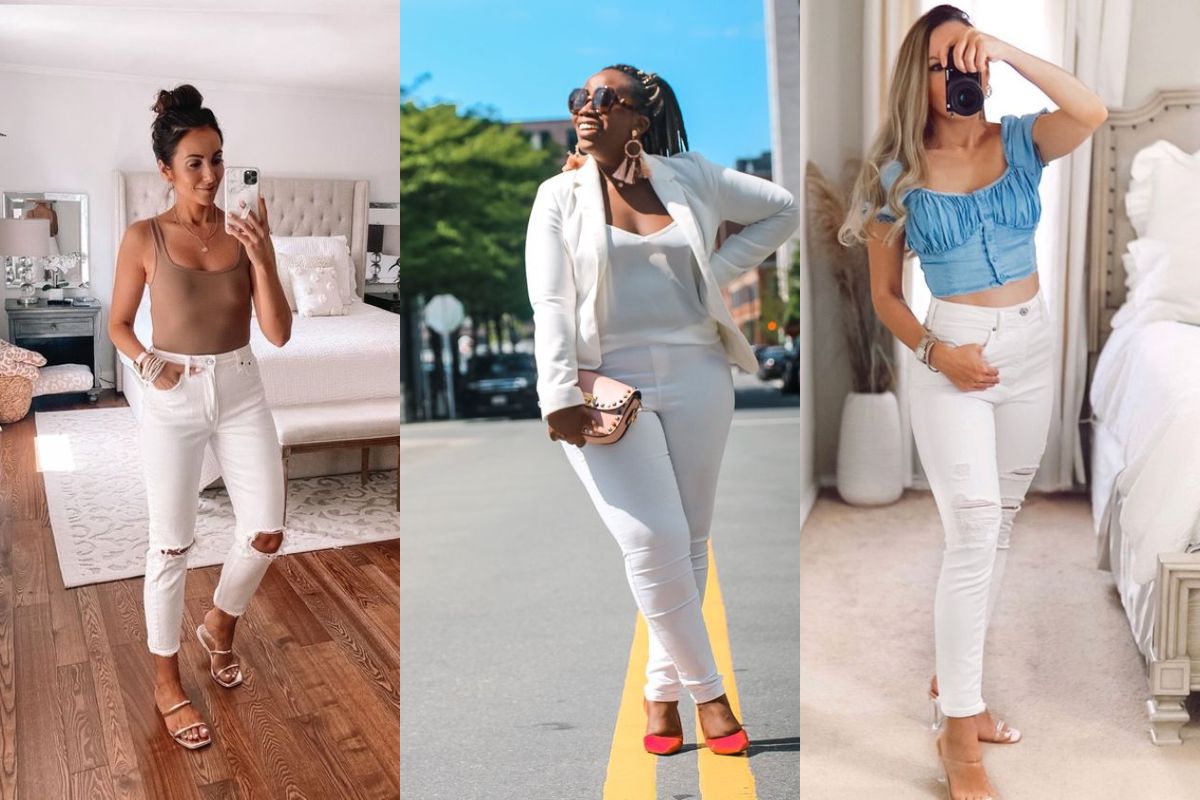 Wearing a loud blouse with simple white jeans and neutral flat sandals can give you a polished, put-together appearance that's perfect for a night out.
Cutout Dress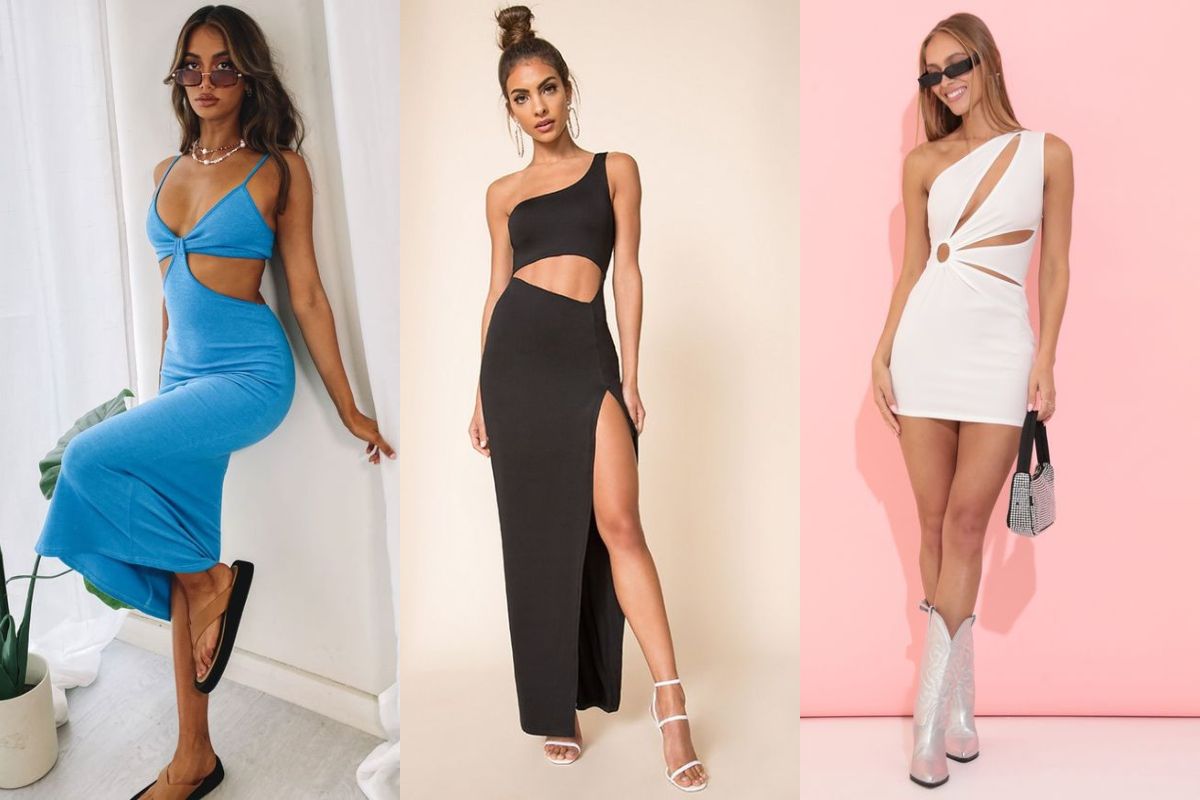 You can't go wrong with a knit dress and cutouts for your next beach vacation. An added plus is a pair of woven high-heel shoes with sculptural accents.
Co-ord Sets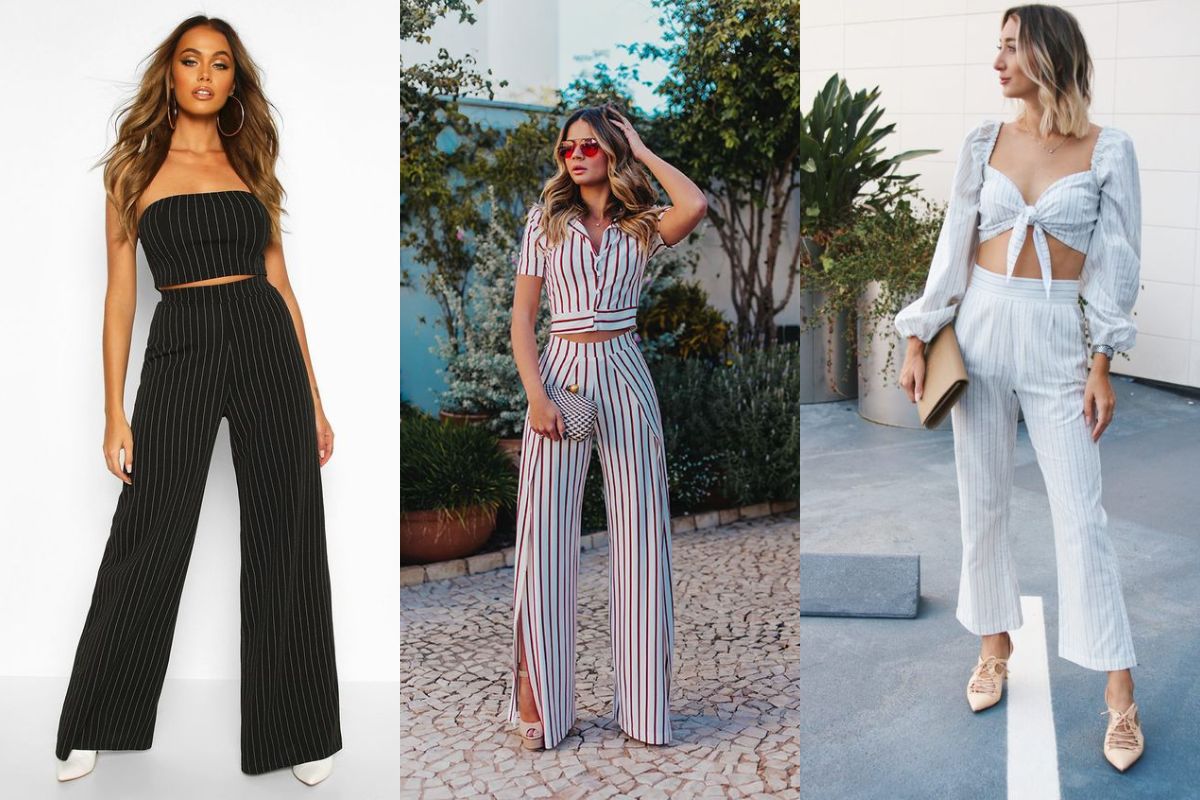 No matter what you call them—matching sets, two-piece sets, or co-ords—putting together a stylish summertime ensemble couldn't be simpler than with a pair of striped bottoms and a top. This set is light and airy enough for a day at the beach, but sophisticated enough for a night out on the town. Wear some simple heeled shoes to spice it up.
Accessories 
Here are some accessories to consider taking on a beach vacation:
Hat:  A wide-brimmed beach hat or sun visor provides shade and protects the face and neck from sun exposure.

Sunglasses: Sunglasses protect the eyes from the sun and UV rays, as well as add a stylish touch to any beach outfit.

Beach bag: A large beach bag is essential for carrying towels, sunscreen, and other essentials. Look for a durable and waterproof option.

Sandals: Comfortable and easy-to-wear sandals are a must for a beach vacation. Look for a waterproof style that can handle sand and water.

Jewelry: Lightweight, beach-friendly jewelry, such as statement necklaces or bracelets, can add a pop of color and personality to any beach outfit.

Scarf: A lightweight scarf can be used as a cover-up, a headwrap, or a sarong, making it a versatile accessory for a beach vacation.

Beach towel: A large and colorful beach towel can be used for sunbathing, drying off, or as a blanket for outdoor activities.

Water bottle: A reusable water bottle is important for staying hydrated on a hot beach day.
Final Words
Remember to choose beach vacation outfits that are suitable for the environment, easy to wear, and reflective of your personal style. With the right beach vacation outfits and accessories, you'll be ready to enjoy a fun and fashionable day at the beach.